You are here
From the Governor December 2015
From the Governor December 2015

| | |
| --- | --- |
| December 2015 | Michael J. Tan, MD, FACP, ACP Governor |
---
---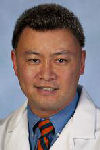 The Ohio Chapter Scientific Meeting was a great success. We had over 300 participants including representation from our Air Force Chapter colleagues. Special thanks go to Roberto Colon, MD, FACP the Scientific Program Chair, and the Scientific Program Committee for organizing the content of this meeting. We would also like to recognize the faculty and judges for all the hard work needed to craft the lectures and content, and review the medical student and resident abstracts and posters. Lastly, thanks to all of the attendees for your participation and feedback. Meeting materials and pdfs of available lectures are available. The Program Committee has already met and is planning the 2016 Scientific Meeting to be held on October 13-14, 2016 at the Greater Columbus Convention Center. We are considering all of your feedback for session topics as well as ways to streamline the curriculum and logistics. We will be continuing our collaboration with the Air Force Chapter and are planning a robust meeting. Be sure to save the date and plan to join us.
Best wishes For A Happy Holiday and A Productive New Year!
---
Membership Update
Recruit-a-Colleague Chapter Rewards Program
The American College of Physicians and the Ohio Chapter encourages all members to help strengthen our chapter by recommending ACP membership to colleagues. By joining the College, your colleagues will enrich their clinical knowledge and skills and have access to all of the ACP member benefits that you enjoy.
To thank you for your dedication to our organization, ACP offers incentives to members and their chapters that recruit new members through the Recruit-a-Colleague Chapter (RACC) Rewards Program.
As with the national Recruit-a-Colleague Program, the RACC Program rewards successful individual recruiters with dues credits for each new full Member or Physician Affiliate member recruited and a chance to win a trip to the annual Internal Medicine meeting. In addition, the RACC Program also provides rewards to the recruiters' chapters, including funding for chapter activities and complimentary registrations to the annual Internal Medicine meeting.
The 2015-16 Recruit-a-Colleague Chapter Rewards Program runs until March 1, 2016.
To participate, simply forward to your colleagues a membership application. To qualify for the program, your name must be listed on the recruiter line of the application, and the form must include the code RACC.
Thank you for your help in strengthening our chapter!
---
Ohio Chapter Meeting 2015
The 2015 Annual Chapter Meeting was a great success. Our robust meeting agenda, two Professional Development Seminars, three SEP Modules, along with a Resident Drs. Dilemma and both a medical student and resident poster session led to record attendance.
Thanks to everyone who volunteered to judge abstracts and posters. This competition requires a lot of people to make it a successful event and we appreciate you giving your time.
Congratulations to the following Drs. Dilemma winners:
First Place: Mercy St. Vincent Medical Center, Toledo
Second Place: St. Elizabeth, Youngstown
Third Place: Akron General Hospital, Akron
Mercy St. Vincent Medical Center will represent Ohio in the Drs. Dilemma Competition to be held at IM2016.
Congratulations to the following poster winners:
Residents:
1st Place Clinical Vignette: Christopher Carmichael, Summa Health System
2nd Place Clinical Vignette: Wael Sultan, St. Elizabeth Medical Center
3rd Place Clinical Vignette: Hilary Miller-Handler, University of Cincinnati
1st Place Basic Research: Nida Hussain, University of Cincinnati
1st Place Clinical Research: Eric Egnot, Riverside Methodist
1st Place Quality Improvement: Arjan Flora, Mercy St. Vincent
Medical Students:
1st Place Clinical Research: Jennifer Cooperrider, The Ohio State University
1st Place Clinical Vignette: Catherine Zhang, The Ohio State University
1st Place Quality Improvement: Tejasvi Pasupneti, Summa Health System
Merit: Michael Cheng, Case Western Reserve University
Merit: Victoria Schopper, University of Cincinnati
All of our first place winners in Resident and Medical Student abstracts are eligible to present their posters at IM2016 in Washington DC.
---
Leadership Day 2016 - Dr. Daniel Sullivan
Leadership Day will take place May 3-4 in Washington DC. This year it will be held immediately prior to IM2016. We look forward to record numbers joining us to share the message of improving access, quality and cost.
Because of the great success we had last year, we will once again be offering a grant to each medical school to send a student to participate in Leadership Day. Stay tuned for more information.
---
Member Accomplishments
Congratulations to our newest Master, Mark Mayer, MD, MACP. Dr. Mayer is Past-Governor of the Ohio Chapter and remains active in our Chapter, especially promoting our advocacy efforts. Mastership is awarded by the College, and Masters are Fellows who are selected because of "integrity, positions of honor, eminence in practice or in medical research, or other attainments in science or in the art of medicine." Please join the Chapter in recognizing Dr. Mayer on this tremendous achievement.
James S. Tan, MD, MACP, FIDSA, FCCP was posthumously awarded the ACP Chapter Centennial Legacy Award. This recognition was given to one member of each chapter that exemplified the ideals of Internal Medicine and service to the College.
At our Chapter meeting, Troy Bishop, MD, FACP and Cynthia Ledford, MD, FACP were recognized with the Evelyn V. Hess, MD, MACP Master Teacher Award for their exemplary contributions to medical education. Richard Paat, MD, FACP was recognized with the Volunteerism and Community Service Award for his outstanding commitment to service. Lastly, Anthony Cutrona, MD, FACP was awarded the James S. Tan, MD, MACP, Laureate Award for his dedicated career in Internal Medicine and Infectious Diseases. Congratulations to all; we are honored to have these award-winning physicians in our membership.
Congratulations to our newest Fellows. The following are invited to walk in Convocation at Internal Medicine 2016:
Tanios S. Bekaii-Saab, MD, FACP
Jeremy E. Bruce, MD, FACP
Alejandro R. Calvo, MD, FACP
Hetty E. Carraway, MD, FACP
Sameh Talaat Demian, MD, FACP
Ionel Z. Donca, MD, FACP
David Greenblatt, MD, FACP
Shuchi Gulati, MD, FACP
Michael R. Humphrey, MD, FACP
Dawn R. Joseph, MD, FACP
Benjamin Kinnear, MD, FACP
Michael A. Lileas, DO, FACP
Wajahat A. Lodhi, MD, FACP
Karen M. Monheim, MD, FACP
Perry G. Nystrom, MD, FACP
Tanmay S. Panchabhai, MBBS, FACP
Samir Parikh, MD, FACP
Jonathan Gaertner Pope, MD, PhD, FACP
Gina Mihaela Predescu, MD, FACP
Ehsan Rafiq, MBBS, FACP
Jashanpreet Singh, MD, FACP
Clarence Taylor, MD, FACP
---
From The ACP National Office
The College continues to work tirelessly to represent internists and subspecialists. Discussions with ABIM regarding MOC reform continue, as do updates to guidelines and policy statements.
Did you know? As an ACP Member, you have access to DynaMed Plus. This evidence-based clinical support tool replaces ACP Smart Medicine. Set up your access or Sign In.
---
Ohio ACP Calendar of Events
Leadership Day - May 3-4, 2016
IM2016 - May 5-8, 2016 Washington, DC
Ohio & Military Combined Chapters Reception - Friday, May 7th, 6:00 - 7:30 pm
Ohio Governor's Advisory Council Meetings:
Friday, February 27th, Ohio University College of Osteopathic Medicine Office, Dublin, Ohio
Friday, June 4th, TBD
Thursday, October 13th, Greater Columbus Convention Center
2016 Ohio Chapter Annual Scientific Meeting
October 13th & 14th, Greater Columbus Convention Center