You are here
From the Governor August 2015
From the Governor August 2015

| | |
| --- | --- |
| August 2015 | Michael J. Tan, MD, FACP, ACP Governor |
---
---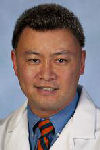 I'm honored and pleased to serve our chapter for the next four years. Over the course of the transition we have developed plans to help enhance the value of your membership in ACP.
ACP has been working tirelessly to help improve the practice climate for internists. We've seen repeal of the SGR. With the help of efforts by ACP, ABIM has initiated MOC reform and, while still in process, the efforts show that our collective voice can make a difference. But we certainly must maintain pressure to continue to improve our practice environment.
We have an outstanding chapter meeting planned for this fall; we are collaborating with the Air Force Chapter to help increase diversity and participation, and Dr. Hannah, Governor of the Air Force Chapter will also be presenting on Medicine and Social Media. We will continue to have SEP modules as well as curriculum geared toward practicing internists, hospitalists, and subspecialists. The meeting will be October 22-23 at the Greater Columbus Convention Center. You should have already received your meeting brochure, and we look forward to seeing you there. Residents and Medical Students should also register their Doctors Dilemma teams so we can continue to have a strong showing.
Our chapter continues to enjoy strong membership and participation, and we need to thank the past leadership of our immediate Past-Governor, Greg Rouan, for helping with the stability. Our Executive Director, Jan Wrassman, is continuing through my term, and our Chapter Leadership is prepared to develop and strengthen our offerings to make membership as worthwhile as it can be.
---
Membership Update: Dr. Brian Revis
Recruitment and ACP membership remains strong in Ohio. The summer is an excellent time to recruit colleagues to ACP as many physicians are completing training, as well as moving to new jobs. ACP membership has many benefits for both internists and specialists - the MKSAP Online Study Hall introduces another efficient way for members to stay current and prepare for maintenance of certification. Direct your colleagues to this link and encourage them to take advantage of the wealth of ACP products, services, and discounts. Current members who recruit new members are eligible for substantial annual dues reductions.
---
Ohio Scientific Chapter Meeting, October 22-23, 2015
Dr. Rob Colon from Wright State University is chairing our Chapter's annual meeting Planning Committee. The meeting will be held at the Greater Columbus Convention Center and a block of rooms is available at the Hilton Downtown Columbus. Make your reservation here.
This year we are offering two Professional Development Sessions and two SEP Modules on Thursday. An additional SEP module is being offered on Friday afternoon.
Registration will begin in July. You can find the full agenda and registration.
The Medical Students and Resident/Fellows Abstract Competition are now closed. Preliminary judging has begun and we hope to announce those chosen for poster presentation at the end of June.
If you are interested in judging posters at the Annual Meeting, please contact Kimberly McBennett to judge resident posters and Beth Liston to judge student posters.
---
Town Hall, October 23, 2015
Please join us for our Town Hall meeting on the second day of our Scientific Meeting. Town Hall is a forum to discuss our chapter state as well as address questions or concerns for our chapter and national organization. We will also be holding our annual elections. This year, three Governor Advisory Council Members will be seeking re-election for the three At-Large posts in the Class of 2018. These will be Drs. Paula Lafranconi, Moises Auron, and Richard Watkins. Dr. Joseph Myers's term as Vice-President will be concluding at the chapter meeting, and the GAC and awards committee has recommended Dr. Glen Solomon be nominated for this role to be voted upon this next meeting.
---
News from the Awards Committee: Dr. Joseph Myers
The Awards Committee has met and has recommended a few individuals be recognized at this year's scientific meeting for Laureate, Master Teacher, and Volunteerism Awards. They are Troy W. Bishop, MD, FACP for Master Teacher, Cynthia H. Ledford, MD, FACP for Master Teacher, Anthony J. Cutrona, MD, FACP for Laureate and Richard A. Paat, MD, FACP for Volunteerism. Please join us in congratulating our winners at our awards lunch at the meeting on Friday, October 23rd. The awards process is yearlong so it's not too early to nominate physicians you think may be candidates.
---
Internal Medicine 2015: Dr. Craig Nielsen
ACP celebrated its centennial meeting in Boston, Massachusetts from April 30 to May 2, 2015 and the Ohio Chapter was well represented. At the Convocation ceremony on April 30, over 600 physicians were inducted as ACP Fellows including 21 new Fellows from the Ohio Chapter. The Ohio Chapter was led into the Convocation Ceremony by our outgoing Ohio Governor, Gregory Rouan, and our Governor elect, Michael Tan. When the Ohio Chapter was introduced at the convocation, the group gave a rousing OH-IO.
Members of the Ohio chapter were active throughout the meeting giving presentations and our Trainees, medical students and residents, were active participants in the IM 2015 poster presentations. The national Doctor's Dilemma competition (aka Medical Jeopardy) took place over the 3 days of IM 2015. The Ohio Chapter was represented by residents of the Cleveland Clinic (Zubin Arora, MD; Dharmesh Gopalakrishnan, MD; Shylaja Mani, MD; and Mazen Nasrallah, MD) and placed second nationally. Congratulations to all!
The Ohio Chapter reception was once again very well attended. This year we received sponsorship from Canton Medical Education Foundation, NEOMED, Ohio State University Internal Medicine, St. Vincent Charity, Summa Health System, University of Cincinnati Medical Center, and Wright State University. We appreciate their support. Without it we would not be able to have such a great event.
Please see all of the IM2015 photos.
We look forward to seeing you at Internal Medicine 2016 in Washington D.C.
---
Leadership Day 2015: Dr. Daniel Sullivan
Leadership Day for the Ohio ACP was a success at many levels. We had 17 physicians, residents and students attend from all parts of Ohio. This was the largest Ohio delegation ever to attend Leadership Day and the second largest after California this year. The most passionate voice on Capitol Hill has been recognized to be the students and residents who are making career decisions influenced by the politics in Washington. We reached out to the medical schools and had 7 representatives funded with a grant from the Ohio ACP. The resolution of SGR was celebrated but more work is needed to have Medicaid reimbursement return to Medicare levels. In addition we shared the message on the need to continue the Medicare Primary Care Incentive program. Funding for Graduate Medical Education is at risk on the Hill. We advocated for the necessity to train enough physicians to meet future primary care needs.
---
Ohio Chapter Member Accomplishments and Celebrations
Dan Sullivan has been selected by the delegates at OSMA to be a Councilor at Large. This was achieved by vote at the annual meeting. It is a 2 year term and began immediately. He was nominated and interviewed last fall and had to give a speech as well as do meet and greets before the voting.
Having Dan serve in this capacity will be a huge asset to our Chapter as well as ACP national.
Congratulations and thank you Dan!
---
Ohio ACP Calendar of Events
Ohio ACP Calendar of Events:
2015 Annual Chapter Meeting: October 22nd-23rd, Greater Columbus Convention Center
Governor's Advisory Council Meetings:
October 22, 2015 Greater Columbus Convention Center
IM2016:
May 5-7, 2016, Washington DC