You are here
From the Governor
From the Governor

| | |
| --- | --- |
| August 2014 | Gregory W. Rouan, MD, FACP, ACP Governor |
---
---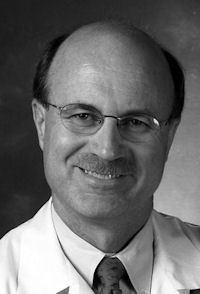 Beginning with this edition of the 2014 Summer Governor's Newsletter, this next series of newsletters will be my final editions of both E-Pulse and Governor's newsletters. I am beginning my fourth and final year as your Governor. Michael Tan and your Governor's Advisory Council (GAC) have actively begun the transition for him to assume this role in the spring of 2015.
Several successes have allowed us to even further innovate as a chapter. Our fiscal stability, our chapter meeting, our membership enhancement, and awards are all successes that we have chosen to build upon. This transition year has begun with our first strategic planning retreat that included members of the GAC throughout the state. Significant action items resulting from the strategic planning retreat include the establishment of our Internist of the Year Award, funding of one medical student from every school in the state to attend the ACP National Leadership Day on Capitol Hill in May of each year, and an agreement to again have no chapter dues increase for the fourth consecutive year, along with others.
As in the past we look forward to hearing from you anytime regarding your interest in becoming more involved in your chapter or any feedback that you have for us. You can contact me at greg.rouan@uc.edu or Jan Wrassman at jwrassman@fuse.net.
---
Ohio Chapter Scientific Meeting
Upcoming events include our annual Ohio Chapter Scientific Meeting on Thursday and Friday, October 16th and 17th, 2014 in Columbus, Ohio. We will again host the chair of the National Board of Regents at our meeting, Dr. Tanveer Mir.
Visit the meetings section of our Web site to register for the meeting, get more information, and book your hotel room.
---
Doctor's Dilemma™ Registration
We are now accepting both Resident and Medical Student Teams for the annual Doctor's Dilemma™ competition. We will be accepting 18 Resident teams and 6 Student teams so register early.
---
Leadership Day
Ohio was well represented on May 22nd and 23rd in Washington DC for ACP Leadership Day. Our group of 11 represented all parts of the State. We met with several Representatives and their office leadership. The highlight was having a conversation with Senator Sherrod Brown. He reminded us that his father was a general physician. Senator Brown pledged to make the effort to maintain Medicaid payment levels at the current Medicare range for primary care. This is a key ACP priority for 2014.
---
Ohio Chapter Member Accomplishments and Celebrations
Moises Auron, MD, FACP has been promoted to Associate Professor of Medicine and Pediatrics at Cleveland Clinic Foundation.
If you or someone you know has a professional accomplishment you would like to share, please e-mail Jan Wrassman. We will do our best to include it in our next edition.