You are here
GOVERNOR'S NEWSLETTER December 2014
GOVERNOR'S NEWSLETTER December 2014

---
---
From the Governor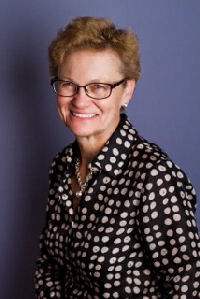 Julie A. Blehm, MD, FACP, ACP Governor
Happy Holidays!
I am starting the newsletter with a piece that Darilyn Moyer, Chair of the ACP Board of Governors, printed in information that was sent to the governors. I thought it was very fitting for this time of year.
---
Giving the Gift of Wellness and Resiliency
Whether you celebrate Christmas, Hanukkah, Kwanzaa, Festivus, Christmakkah (as my family does) or simply the joy of being with loved ones, the holiday season can be a bittersweet time of shared memories, celebration and remembering those who are forever forged in our hearts and minds. Pushing aside the materialism and shallow values that rear their heads during the season of stores never closing and a 24/7 internet shop 'til you drop phenomenon, giving the gift of wellness and resiliency to ourselves and those around us has never been more important. This is even more urgent as the intensity of our professional and personal lives continues to accelerate. The gift of being in the human moment for ourselves, our families and friends, and our patients, is truly priceless. Passing that gift to our colleagues in medicine is vital to the health of the generations of physicians who will carry our values forward to care for many of us and future generations. Please consider giving yourselves and those around you an awareness in the disciplined pursuit of more of what truly matters.
---
ACP State Meeting
Our state meeting was held September 26, 2014 in Fargo. The speakers were both interesting and educational and the networking was great. Awards were presented - Rolf Paulson received the ACP Advocate Award, Jon Allen received the Innovation Award and Julie Blehm received the Community Service Award.
---
2014 Chapter Excellence Award
I am pleased to announce that our chapter is in receipt of the 2014 Chapter Excellence Award! The award recognizes chapters which successfully meet the standards for managing a chapter. In order to achieve the Chapter Excellence Award, chapters must meet all basic criteria and seven optional criteria. Criteria include such activities as formulating an effective Governor's Council and committees, communicating frequently with membership, providing educational opportunities, recruiting and advancing members and celebrating membership through local awards. I would like to extend a special thanks to those chapter members who assisted me in all of these endeavors! For their hard work and dedication, we received this award.
---
Articles of Interest
I am enclosing a link to new recommendations from ACP for management of recurrent kidney stones.
ACP has a new Module in High Value Care: Managing conflicts of interest.
Please consider attending the ACP Internal Medicine Meeting in Boston April 30-May 3, 2015 with pre courses offered April 28 and 29. It is the centennial year for ACP so in addition to an excellent educational program (as always) there will be other special events.
---
MOC
I am including the ACP status update about ABIM's MOC program as many internists are not happy with the new requirements. ACP leadership is working to modify the program to address concerns of our members.
In response to numerous concerns and complaints expressed by ACP members about the Maintenance of Certification (MOC) requirements from the American Board of Internal Medicine (ABIM), ACP leaders have made the MOC issue their number-one priority. Here is an overview of recent steps taken by the College to address members' concerns: 1) ACP convened a meeting on March 12 with leaders from the internal medicine subspecialty societies to complement the feedback that we have been receiving from our members with feedback from the subspecialty societies; 2) ACP's Chair of the Board of Regents, President, and Chair of the Board of Governors published an editorial in Annals of Internal Medicine on May 13; 3) the elected leaders and the CEOs of ACP and ABIM had a meeting on May 13 to discuss the concerns and complaints about MOC; and 4) ACP's CEO made a presentation to ABIM's Board of Directors on June 9 to summarize the concerns, stress the urgency for addressing the concerns, and outline recommendations for change.
ACP is committed to addressing the issue and achieving the best outcomes for members and their patients. An overview of recent activities was communicated to members via email from the CEO/EVP on June 5 that can be read it in its entirety online.
********************************************
Finally I would again like to urge those who have been regular ACP members 3 years or longer (membership during residency does not count) to apply for fellowship status. This year our ND chapter will pay the application fee which is 150.00. We have occasionally done this when we have enough funds in our treasury. The applications are available online. If you have any questions, please email me.