You are here
From the Governor
From the Governor

| | |
| --- | --- |
| February 2014 | Julie A. Blehm, MD, FACP, ACP Governor |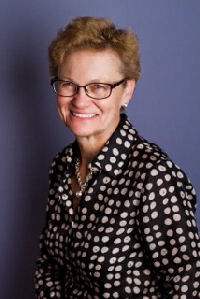 The Internal Medicine 2014 annual meeting will be held in Orlando, Florida April 10-12. Pre-courses are April 8-9. As usual, it looks to be an excellent meeting with presentations on a wide variety of topics. The pre-courses also look very good. It is a great opportunity to catch up with friends from all over and to make new friends. I am hoping it will be sunny and warm in Orlando at that time, but with the weather being so strange all over the country this year there are no guarantees.
Leadership Day is May 21 and 22 in Washington DC. As in the past we will pay the expenses of one ND ACP member to attend so please let me know if you are interested. I know there were people who expressed interest last year for this year. We would encourage all who are interested to attend. Last year Katie Hall, David Newman and I attended and we all enjoyed it and felt it was a worthwhile experience.
Our state meeting will be held Friday, September 26 in Fargo at the SE campus of the medical school. I think it will be a fun and interesting day and would encourage you all to attend. ACP offers so many opportunities for education and for involvement in strengthening internal medicine across the country. Please consider becoming more involved. In April I begin my final year as governor of the ND chapter. It has been a great experience. I have learned so much and made many new friends.
I would encourage you all to read the ACP Internist from February 2014, especially the article on "Look for reasons if patients refuse advice". Another article that is quite interesting is in the Pharos magazine, winter 2014 issue. The title is "Fall from Grace," and it is by Dr. J. Joseph Marr. It is an interesting history and description of the changes in medicine and changes in the role of the physician.