You are here
GOVERNOR'S NEWSLETTER March 2015
GOVERNOR'S NEWSLETTER March 2015

---
From the Governor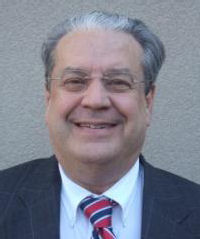 Byron Jay Hoffman, Jr., MD, MBA, FACP, ACP Governor
Dear Colleagues,
I am pleased to share with you the latest edition of our NC, ACP Governor's Newsletter. This newsletter reports on NC,ACP happenings, updated information about the ongoing Medicaid reform discussions in Raleigh, as well as news information related to several payer issues. It also includes photos from our recent NC,ACP Annual Scientific Session. You can download the newsletter here.
One of the great honors of being Governor is presiding over the awards presentations. I am awestruck by the personal commitments of so many that contribute to the strength of our North Carolina internal medicine community. I am proud to work alongside our esteemed colleagues who were recognized at the Awards Banquet held in conjunction with the meeting:
Nancy Henley, MPH, MD, FACP, Chapter Laureate Award
Richard Hobbs, MD, Volunteerism and Community Service Award
Doug Miller, MD, Volunteerism and Community Service Award
We truly are a "community" of dedicated physicians, working together to ensure the health of all North Carolinians. To that end, I ask that you please join me in taking action on an important legislative alert. Your help is needed to inform North Carolina legislators of the harm that a 3% retroactive Medicaid payment cut will have on our practices and patients. Please take action today and share this alert with your colleagues.
Finally, the Center for Personalized Education for Physicians (CPEP) has an immediate need for physician consultants in North Carolina. Consulting physicians conduct structured clinical interviews with re-entry physicians in order to gain insight into their experiences, thought processes and clinical judgment. This opportunity comes with a stipend. To learn more, visit CPEP online.
With thanks,
Byron J. Hoffman, Jr., MD, FACP
Governor, NC Chapter of the American College of Physicians