You are here
New Mexico Governor's Newsletter April 2016
New Mexico Governor's Newsletter April 2016

---
---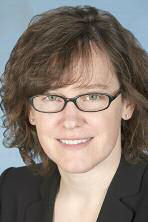 Eileen Barrett, MD, MPH, FACP, ACP Governor
---
From the Governor
Dear colleagues,
I hope that this newsletter finds you well and enjoying a lovely spring! This will be my last newsletter as chapter governor, and I'm sure that soon you'll be hearing from the new governor Dr. Betty Chang. I know that I am so looking forward to seeing the leadership and thoughtfulness that Dr. Chang will bring to the chapter and the Council. Please join me in welcoming her.
Since my last newsletter, our Program Planning Committee Chair, Dr. Alisha Parada, has been working diligently along with the rest of our Program Committee (including Betty Chang, MDCM, PhD, FACP, Heather Brislen, MD, FACP, Justin Roesch, MD, Rush Pierce, MD, MPH, FACP, Patrick Rendon, MD, FACP, Eva Angeli, MD, FACP, Sepehr Khashaei, MD, FACP, Julio Munoz, MD, FACP, MAAHPM, and Cindy Arndell, MD, MPH, FACP) on another great annual meeting. I'll ask you to save the date for our chapter meeting which we expect to be Thursday, November 3 - Saturday, November 5th. Please watch for details including the finalized agenda and speakers list, although I can say that thus far we are looking forward to talks and outpatient medicine, hospital medicine, pulmonary hypertension, addiction psychiatry, allergy, and ischemic heart disease. We'll also have the resident and student poster competition on Thursday evening, and all are invited to attend that event.
Please join me in congratulating Matt Solomon, who was elected to the national ACP's Council of Student Members! Matt is a second year medical student at the University of New Mexico, and will begin his term during the national ACP meeting to be held in early May.
Speaking of the national ACP meeting, I hope those attending will attend our chapter reception to be held on Friday, May 6th from 5:30-7PM in the LeDroit Park & Shaw room at the Marriot Marquis hotel.
While in DC, remember to also stop by the student and resident poster presentations to learn from our chapter poster competition winners Tomas Cordova, Karissa Vasquez, Arianna Pregenzer-Wenzler , and oral vignette competition winner Umar Malik, MD (who will also be presenting his case as a poster). Because their posters were selected as part of the national abstract competition, also presenting are Lauren Liaboe, MD, and Andrea Mytinger, DO. Also competing in DC will be Ola Azzouqah, MD, Wa'el Tuqan, MD, and Ihab Ajaaj, MD, who are the NM team in the international Medical Jeopardy competition. We wish them all luck in this highly competitive event.
That so many learners will be at the national ACP meeting is the product of our chapter's close working relationship with the UNM Internal Medicine Residency Program and also the UNM School of Medicine, and I'm grateful to Jenny Jernigan, MD, FACP, and Rush Pierce, MD, MPH, FACP, in particular, who did so much to foster that. I would be remiss if not also thanking Alisha Parada, MD, FACP, Patrick Rendon, MD, FACP, Liz Lawrence, MD, FACP, and Allen Adolphe, MD, PhD, FACP, who have also done so much to support and nurture this relationship. Outside of UNM, I'm particularly grateful to the involvement and dedication over the years of Heather Brislen, MD, FACP, Darryl Williams, MD, FACP, Ellen Yee, MD, FACP, Sam MacBride, MD, Louise Abel, MD, FACP, Julio Munoz, MD, MAAHPM, FACP, Sepehr Khashaei, MD, FACP, Tobore Kokoricha, MD, FACP, Boud Atterbury, MD, FACP, Mike Kaufman, MD, FACP, Howard Gogel, MD, FACP, Sylvia Burns, Carolyn Brislen, and Lisa Sullivan, without whom we would not have had the success our chapter has enjoyed over the last several years. In fact, their leadership and service has helped us be recognized with Chapter Excellence Awards yearly since prior to my participation in the council!
In closing, I thank you all sincerely for your service to our patients, colleagues, your communities, and to medicine. It's been immeasurably rewarding to have served as our chapter governor, and I'm so grateful to Barbara McGuire, MD, MMM, FACP, and Ellen Cosgrove, MD, FACP, who first encouraged me to run for governor, and to the hard work of our councilors, officers, and chapter staff who provided their expertise, advice, and feedback. I'll look forward to continuing to see you in and outside of ACP activities, and wish you the best.
Sincerely,
Eileen Barrett, MD, MPH, FACP
NM Chapter Governor
---
Save the Date: Annual Scientific Meeting
The NM Chapter's Annual Scientific Meeting will be held November 3-5th at the Sheraton Uptown in Albuquerque. When more information is available (including registration), it will be available on our chapter website.
---
Congratulations to the Medical Jeopardy Winners!
Ola Azzouqah, MD, Wa'el Tuqan, MD, and Ihab Ajaaj, MD, won the Doctor's Dilemma/Medical Jeopardy competition held in February at UNM and will be competing at the national ACP meeting in DC later this month. Many thanks to Patrick Rendon, MD, FACP, and Alisha Parada, MD, FACP, who coordinated the event, and to Joy Wortham, MD, Mary Lacy, MD, Orwah Al-Khalili, MD, Ben Deaton, MD, Kevin Rosenberg, MD, FACP, Houriyah Ayoubieh, MD, Alberto Aguayo-Rico, MD, and Frank Marquez, MSIII, who wrote questions for the competition.
---
Nominate a Resident for the Chapter Resident Award by April 30th
Nominations may be submitted by peers, faculty advisors, or physician mentors. Multiple nominators can support an individual's nomination, but self-nominations will not be accepted. Nomination letters of support should clearly identify in detail how the nominee meets 2 of the following criteria:
volunteerism
community service
mentoring
advocacy
dedication to reducing health disparities
All UNM internal medicine residents are ACP members and thus are eligible. Please submit your nomination by April 30th.
---
Nominate a Medical Student for the Chapter Leadership & Service Award by April 30th
Nominations may be submitted by peers, residents physicians, faculty advisors, or physician mentors who recognize the significance of the nominee's work. Multiple nominators can support an individual's nominations, but self-nominations will not be accepted. Letters of support should clearly identify how the nominee meets a minimum of 2 of the following criteria:
vignette or poster presentation at a local or national conference
publication(s)
student mentoring
leadership and advocacy
involvement in student interest groups, particularly internal medicine student interest group
volunteer community service
a commitment to patient care as demonstrated during clinical rotations or continuity clinic
Recipients of this award must be members in our local ACP chapter.
Please send your recommendations for above awards recipients to: newmexicoacp@gmail.comThe deadline to submit a nomination is April 30.
---
Feedback on Resolutions
ACP chapters create and submit resolutions for discussion and debate at the twice yearly Board of Governors' meetings, and the NM chapter would like your feedback on these. Please review the resolutions and email your thoughts (pro and con) about them to chapter Governor Eileen Barrett, MD, MPH, FACP before May 1st.
---
Policy Paper Addresses Stemming Rising Drug Costs
To address the complex factors at play, ACP's paper offers a series of recommendations aimed at addressing and slowing down the rate of price increase for prescription drugs. The paper is featured in the March 29, 2016 edition of "Annals of Internal Medicine" online.
Because the research, development, regulatory, and payment systems for prescription medication are deeply intertwined addressing the issue will take the combined efforts of many different stakeholders. Unlike other markets, competition alone may not be effective in encouraging innovation or controlling costs, especially without the price transparency required for true price competition.
---
ACP Develops Safe Opioid Use Resources and Supports CDC Guideline
In response to public health concerns over the adverse impact of opioid misuse, ACP has developed new patient education resources related to chronic pain management and safe opioid use.
ACP also issued a statement of support for the recent Centers for Disease Control and Prevention (CDC) Guideline for Prescribing Opioids for Chronic Pain. The CDC included a number of ACP recommendations made in response to a mid-January draft CDC guideline, including acknowledgment of the current limited, but emerging evidence related to the treatment of pain using opioids, recognition of individual patient needs, and recognition of coverage and workforce barriers to approaches to non-opioid treatment of pain.
---
FREE Instructional Diabetes DVDs for Your Patients
ACP's highly praised instructional Diabetes DVDs are back in stock! These videos cover a variety of diabetes self-management topics including:
Foot Exams
Hypoglycemia (Low Blood Sugar)
How to Use an Insulin Pen
How to Give Yourself Insulin
How to Prepare for Your Diabetes Doctor Visit
How to Take Your Own Blood Pressure
These patient-tested resources were developed in partnership with patients and physicians, using credible, evidence-based research. They are designed to help patients build self-management skills through demonstration.
Available free of charge
Easy to understand
Appropriate for all health literacy levels
Feature real patients and physicians
Order online or contact Member and Customer Service at 800-523-1546 ext. 2600. Browse ACP's other patient education materials.
---
New Patient Education Programming via The Wellness Network
ACP and The Wellness Network are partnering to deliver new patient education programming that will be available via The Wellness Network's Patient Channel, an in-hospital TV network and online portal.
ACP members will have access to the Patient Channel library of over 107 disease and medication management, wellness and patient safety videos that can be viewed by patients during an office visit or at home. Programming topics include heart failure, diabetes, hypertension, COPD, joint replacement, medication management, and more.
To learn more, visit The Wellness Network page.
---
ACP Takes Part in "A Public Health Approach to Reducing Gun Violence"; Publishes Op-Ed
Please see this article published in the Post and Courier.
---
Physician Wellness Guest Column
The emotions we experience in daily practice are related to the clinical events that we witness. A baby born. A child dying. An addict in recovery. A teenager paralyzed in a motor vehicle accident. A cancer in remission. An abused woman. A successful surgery. A grieving family. A good death.
Certain patient characteristics may trigger additional emotions beyond those that arise from a given clinical situation. We each have our biases about certain diagnoses and groups of patients. We may feel intimidated or especially vulnerable when treating a colleague. We may recognize ourselves or a loved one in a patient who has been given a difficult diagnosis. An angry patient or a dysfunctional family dynamic may further provoke emotions in us.
Each of us also approaches the clinical encounter with an existing emotional state. We may be depressed, stressed, burned out or exhausted. We may have experienced a recent loss or celebrated a personal success.
To ignore the powerful mix of emotions potentially stimulated by particular clinical situations, particular patients, or particular times in our own lives is to ignore important data that may affect patient care. Our emotions may affect how much contact we have with a given patient and her family, how clearly we communicate, how quickly and appropriately we respond to patient concerns, and which competing treatment options we advocate. Our neglected emotions may also affect us as individuals, predisposing us to loneliness, cynicism, anger, depression, and burnout.
Although I do not remember any explicit teaching in medical school or residency training on how to identify, express, and process the emotional aspects of clinical practice, I have been fortunate to have wonderful role models. I continue to learn about the emotional aspects of medicine not only from my colleagues, learners, and patients, but also from the literature.
I highly recommend The Inner Life of Physicians and the Care of the Seriously Ill (JAMA 2001;286:23). Although not the newest article in the area of physician feelings, it provides a wonderful overview and a very practical algorithm for self-monitoring and reflection as routine skills in facing the emotions of practice.
Self-awareness is the first step to monitoring the impact of emotions on our practice and ourselves. Journaling, sharing reflections with colleagues, participating in Balint groups, and reading narrative medicine can help us to better identify what clinical situations and types of patients are likely to provoke strong responses in us. Resources are available to help us better understand our own biases (e.g., https://implicit.harvard.edu/implicit/takeatest.html) and values (e.g., p. 24 of https://www.bhwellness.org/toolkits/Work-and-Well-Being-Toolkit-for-Physicians.pdf). Mindfulness based stress reduction can enable us to be more attentive and responsive to our emotions.
Certain physician stories have helped me and may help you to normalize the range of emotions encountered in practice. Are you experiencing guilt or fear about medical errors? Read Henry Marsh's Do No Harm (2014), a neurosurgeon's history of the mistakes he made over the course of a long and successful career. Are you unsure why caring for patients with addiction provokes such extreme feelings of helplessness and sadness? Read Angela Garcia's breathtaking account of multigenerational heroin addiction in Española, The Pastoral Clinic: Addiction and Dispossession along the Rio Grande (2010). Are you curious about how emotionally complex the clinical practice of a general internist can be? Read Danielle Ofri's book, What Doctors Feel (2013).
My awareness and acceptance of the emotions generated from my clinical encounters has enabled me to form deep connections with my patients, learners, and colleagues. It is these same connections that sustain me when I find myself overwhelmed by the emotions I experience in my practice.
Liz Lawrence, MD, FACP
Dr. Lawrence is a general internist practicing at La Familia Medical Center in Santa Fe and the Director of Physician Wellness for the UNM School of Medicine.
---
New Members
Alberto Aguayo-Rico, MD
Mary DiCarlo, MD
Jelena Markovic, MD
Patrick W. Murphy, MD
Ben Stricks, MD
Binu Sugunan, MD
---
New Fellows
Eva Angeli, MD, FACP
Shan Shan Chen, MD, FACP
April H. Volk, MD, FACP
---
Chapter Contacts
Eileen Barrett, MD, MPH, FACP, Governor, New Mexico Chapter
Lisa Sullivan, Chapter Coordinator
PO Box 31091
Albuquerque, NM 87190-1091
Phone: 505-697-1386
Fax: 505-433-4631
E-mail: newmexicoacp@gmail.com
Check Out Our Chapter's Facebook Page!