You are here
Local Links & Resources
Local Links & Resources
Local Resources
Mindful Medicine: Tools for Practice
Transfer Form - Hospital to Other Facility
Links to Affiliated Residencies in Internal Medicine
General Information
Physician & Practice Timeline Helps Physicians Track Key Requirements and Opportunities
ACP has launched Physician & Practice Timeline: Professional Requirements & Opportunities, a valuable online tool to help physicians stay on top of important dates and track deadlines for a variety of regulatory, payment, educational, and delivery system changes, requirements, and opportunities. The Physician & Practice Timeline allows you to track and find useful resources for everything from eRx and PQRS data collection periods to ICD-10 preparation and Meaningful Use reporting periods. The Timeline also provides information on new opportunities that physicians in practice can take advantage of, such as Transitional Care Management (TCM) codes. The Timeline will be continually updated to reflect all new or revised target dates, deadlines, and incentives.
Telephone Communication for Physicians
When carelessly conducted, telephone communications can lead to diagnostic errors and misunderstandings that culminate in medical malpractice claims and lawsuits. Read more about this topic and learn some tips on how to be more effective.
ACP Well-being and Professional Fulfillment
Resources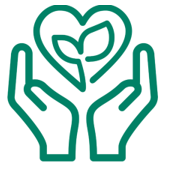 Check out ACP's well-being and professional fulfillment website for individual, community, and organizational well-being resources.
Patients Before Paperwork is an ACP initiative designed to reinvigorate the patient-physician relationship by challenging unnecessary practice.
Crisis and Counseling Support
CME for Well-being
Selected CME activities for well-being are now available on the ACP Well-being and Professional Fulfillment website. Activities include short ten-minute Mini but Mighty Skills for Well-being recordings as well as crisis and long-term well-being management webinars for individuals and communities. For questions about the well-being CME activities, contact acpwellbeing@acponline.org
​