You are here
Nevada Governor's Newsletter January 2017
Nevada Governor's Newsletter January 2017

---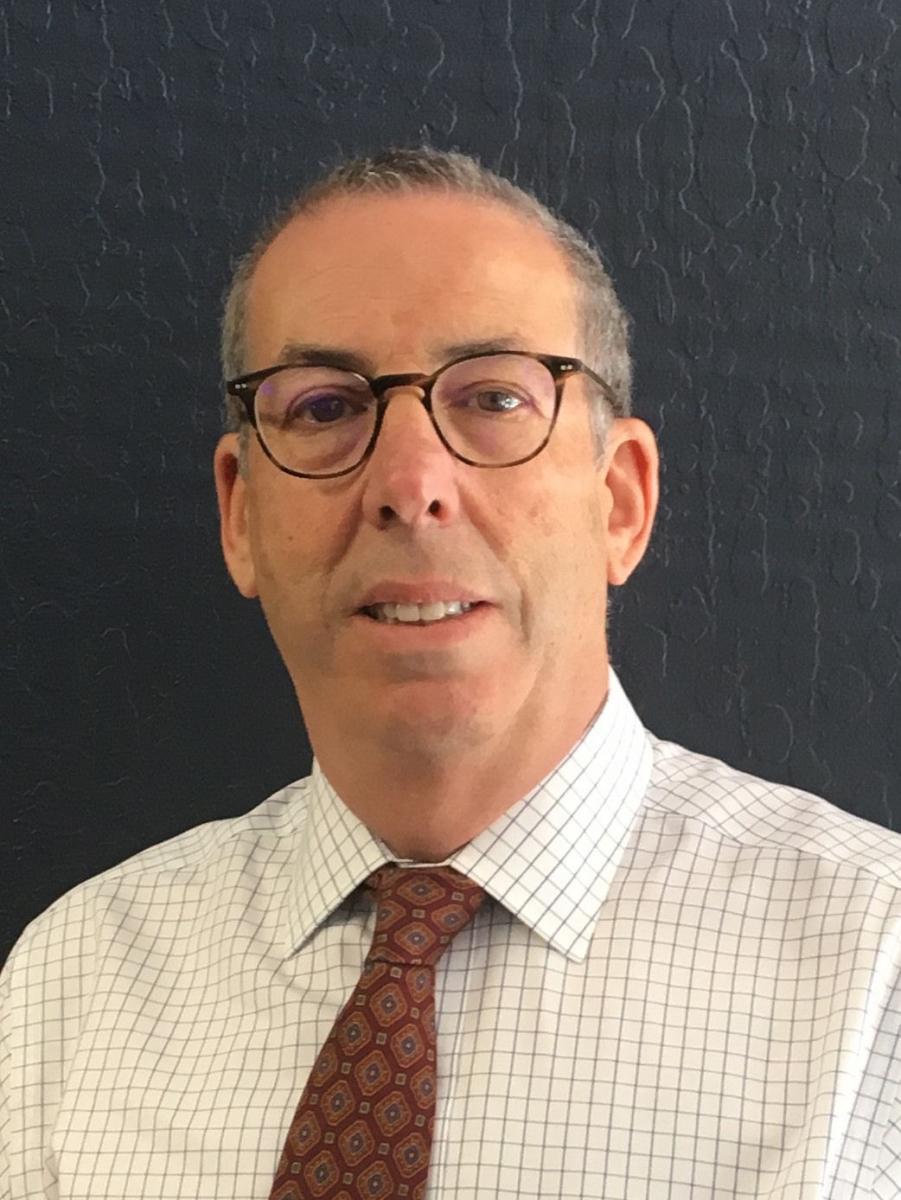 Evan M. Klass, MD, FACP, FACE, ACP Governor
---
Governor's Newsletter
Dear Colleagues,
I wanted to take this opportunity to wish you all a happy and healthy New Year. There was much excitement in medicine in Nevada in 2016. The UNLV School of Medicine received preliminary accreditation from the Licensing Committee on Medical Education (LCME) and is proceeding at full speed to select and admit its' first class in mid 2017. Mountain View Hospital launched its new Internal Medicine residency program under the leadership of Dr. Ali Rahimi, MD, FACP and Valley Hospital received accreditation of its residency program by the ACGME. This is all exciting from a health workforce standpoint offering more opportunities to expand the Internal Medicine supply in Nevada. We know that physicians who train in Nevada have a much higher probability of practicing here.
Access to healthcare improved though 2016, likely in equal measure due to an improving state economy and the changes related to the Affordable Care Act. But big challenges face us in 2017. The opioid epidemic continues to plague our state. In 2015 the age-adjusted death rate for opioid overdose in Nevada was 20.4/100,000, totaling 619 deaths. Number for 2016 are not available yet but are likely to be worse. Nevada is, by no means, the most bleak. Multiple state and federal agencies are involved in efforts to stem the tide. ACP has been supportive of the Surgeon General, Vivek Murthy, MD, FACP, in his efforts to improve prescribing practices for opioids:
Ending the Opioid Epidemic — A Call to Action
Ending the Opioid Epidemic — A Call to Action
Recently, over 100 health care providers participated in an 8 hour training in Medication Assisted Treatment to become certified to prescribe buprenorphine. This is the first step in a complicated process but will hopefully result in more providers aiding more patients in receiving this valuable therapy. In addition, grant supported efforts to distribute naloxone in rural communities are proceeding.
ACP continues its efforts to expand access to care, to reduce costs for pharmaceuticals, to advocate for elimination in income disparities between male and female physicians and to improve the work environment for all physicians. This includes support for physician wellness as well as improving the paperwork and electronic world we now inhabit.
Finally, the advent of a new Republican administration with the stated intention of dismantling the Affordable Care Act but with no apparent plan for replacing it for doing so is deeply disquieting. I am hopeful that a new plan which protects the gains made in the past 8 years and continues progress towards universal coverage at lower cost will emerge. It is essential that internists become ever more engaged in the political process to help our legislators understand that we share a common commitment to do no harm- as physicians we make that commitment to our patients and we ask our legislators to commit to that for the citizens they represent.
Please visit the ACP Advocate Blog with Bob Doherty.
We had a fabulous annual meeting at the Las Vegas Renaissance on December 2-3, 2016. I cannot thank the planning committee led by Dr. Sandhya Wahi-Guraraj enough for organizing the program and Jeanne Tremaine, our Chapter Executive Director for managing all of the logistics as well as all of the Continuing Medical Education credits. Sandy and her committee have already begun the process of planning the 2017 meeting which will shift to October.
Our Chapter recognized a number of members with awards. These were:
Women Physician of the Year
Jennifer Hagen, MD, FACP
Chapter Service Award
Ellen Cosgrove, MD, FACP
Lifetime Achievement
Stanley Shane, MD, FACP
Laureate Award
Warren H. Evins, MD, PhD, FACP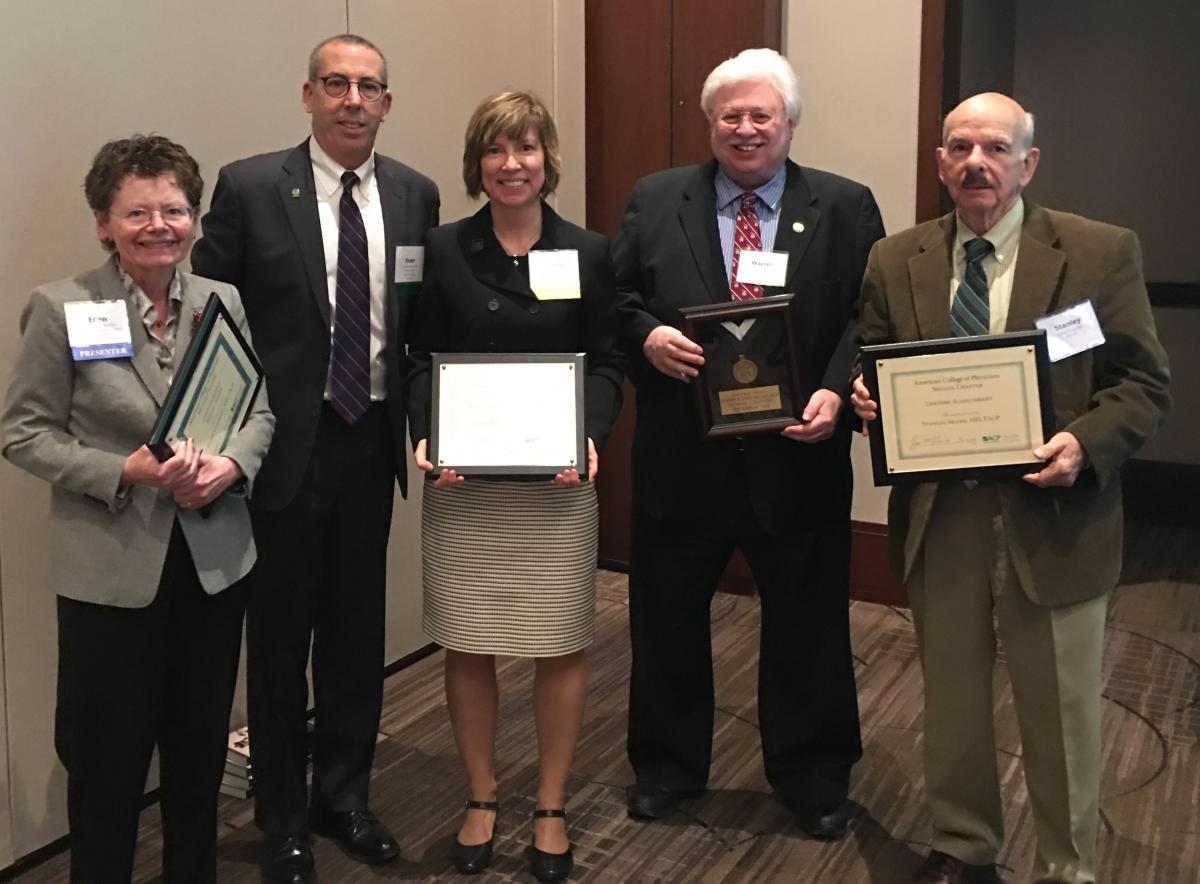 Chapter Awards at the Annual Meeting (Ellen Cosgrove, MD, FACP, Evan Klass, MD, FACP, Jennifer Hagen, MD, FACP, Warren Evins, MD, PhD, FACP, Stanley Shane, MD FACP)
The student and resident poster competition was intense with winners from the north and south competing for the chance to win a trip to the Annual Meeting in San Diego to present their work. Winners were:
Vivek Narasimhan, MD – Resident Clinical Vignette
Jibran Rana, MD – Resident Research
Makayla Romboy – Student Clinical Vignette
Vincent Pan – Student Research
The Doctors Dilemma competition was won by the University of Nevada, Reno program and they will represent the Chapter in San Diego.
Thi Thi Win, MD
Asem A. Mutasher, MD
Tsung-Hsien Justin Lin, MD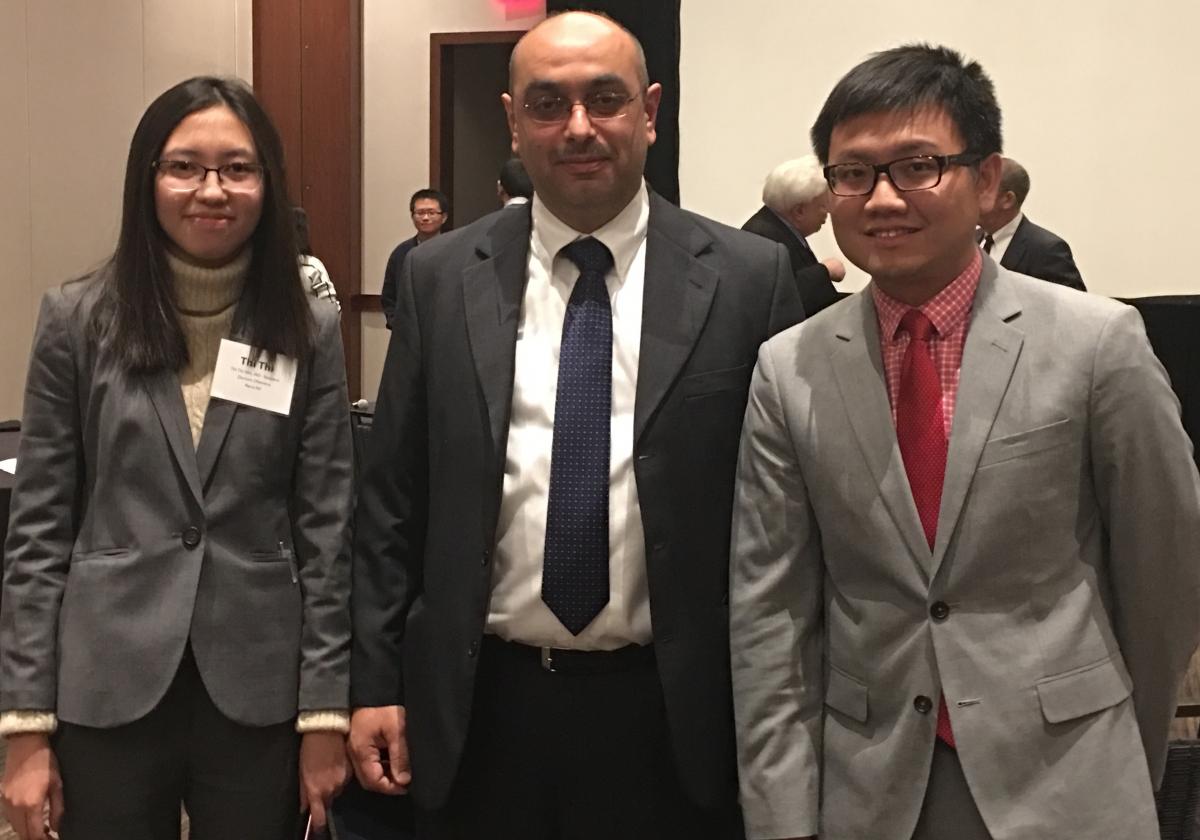 Doctor Dilemma Winners (Thi Thi Win, MD, Asem A. Mutasher, MD, Tsung-Hsien Justin Lin, MD)
We had a banner crop of new Fellows in 2016. They are:
Georgianna Mae Duxbury, MD FACP
Lisa Ann Calvo, MD FACP
Badrunnisa I Hanif, MBBS FACP
Praveen Jayakumar, MD FACP
Nazia S Khan, MBBS FACP
Philip H Landis, MD FACP
Raul D Mendez, MD FACP
Tanya M Phares, DO FACP
Pinak A Shah, MBBS FACP
Rajprabhjot Singh, MD FACP
Neila S Shumaker, MD FACP
Bishwas Upadhyay, MBBS FACP
The Annual Meeting of ACP will take place in San Diego from March 30- April 1, 2017. What a fabulous opportunity to join thousands of other Internists in a beautiful setting so close to home. Our Chapter will host a reception for all attendees. New Fellows are invited to participate in the Convocation, which is truly a career highlight. I urge you to come!
And finally, in this year of uncertainty ACP provides us the opportunity to participate in an unprecedented event. Leadership Day is a chance for ACP members to meet in Washington, DC and to meet with all of the members of our legislative delegation to present ACP positions on crucial matters to our patients and to ourselves and colleagues. Leadership Day on Capitol Hill will be May 23-24, 2017. There is no better time to be in DC. I would encourage Program Directors and IM Interest Group leaders to solicit interest from you learners. I would love to work with you to help support students and residents who are interested in participating.