You are here
Governor's NewsletterDecember 2015
Governor's NewsletterDecember 2015

---
Governor's Welcome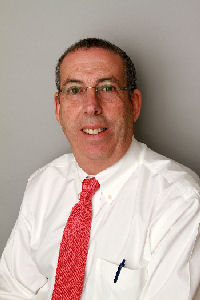 Evan M. Klass, MD, FACP, FACE, Governor
Greetings colleagues-
As the year winds down I wanted to take this opportunity to wish all of you a wonderful and healthy holiday season. I hope that you all have time to spend with family and friends.
This month began with our Chapter Annual meeting at the Four Seasons Hotel in Las Vegas. It was fabulous with great attendance and enthusiasm. The theme of the meeting was High Value Care. We had excellent presentations by Nevada ACP members and by invited guests Sue Hingle, MD, FACP and Mel Pohl, MD. At our Friday evening banquet we had a chance to hear from the Deans of all four (yes 4!) Nevada medical schools discuss their visions for medical education in the years to come. We had outstanding poster presentations by students and residents and an exciting Doctor's Dilemma™ competition. The poster competition winners and winning Doctor's Dilemma™ team will be supported by our Chapter in attending the ACP Annual Meeting in Washington, DC in May. Creating a meeting of this complexity and quality is no easy feat and could not have occurred without the exhaustive efforts of our Chapter Executive Director, Jeanne Tremaine, and the Chair of our Annual Meeting Planning Committee, Dr. Sandhya Wahi-Gururaj as well as Drs. Omar Canaday and Aditi Singh who organized the student and resident poster competitions in the North and South. I can't wait to give you details of next year's Nevada Chapter meeting.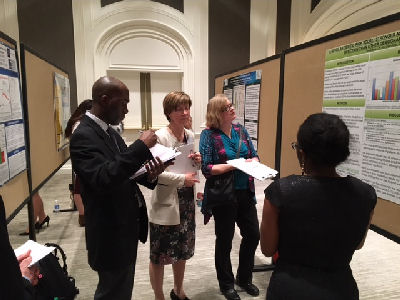 Now it's time to look forward to the Annual Meeting in Washington, DC from May 5-7. This meeting promises to be excellent with, literally, something for everyone. Be you a primary care internist, hospitalist or IM sub-specialist you will find learning opportunities at every turn. You will also be reminded of the essential contribution that ACP makes in preserving the academic and social integrity of our profession as well as advocating to insure that we are able to practice our profession and serve our patients honorably. Our Chapter will be co-hosting a reception on Friday, May 6, 2016 from 5:30 pm - 7:00 pm at the Marriott Marquis, Washington DC. Arizona, Colorado, New Mexico and the Utah Chapters will be joining us. Follow the link to learn more about the meeting detail.
This year Leadership Day will dovetail with the annual meeting so that a trip to Washington will also provide an opportunity for those of you with interest in advocacy can also meet with our legislators and staff. I urge you to consider participating in this event. If you are interested please be in touch with me to coordinate activities. Follow this link to a more detailed discussion of Leadership Day by Dr. Andy Dunn, Chair of the ACP Board of Governors.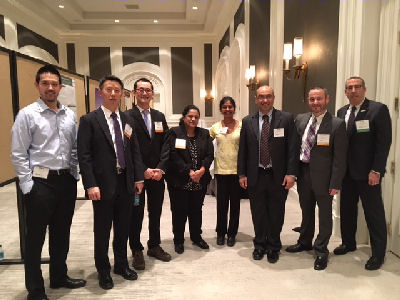 I urge you to review two recent publications of the College. The first, Improving Adherence to Therapy and Clinical Outcomes While Containing Costs: Opportunities from the Greater Use of Generic Medications is a clear discussion of the value of use of generics beyond the obvious immediate cost savings. The second is a College Policy statement on the implications of Concierge medicine and other new models of care.
Also: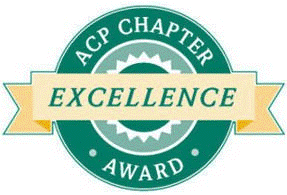 I am pleased to announce that our chapter is in receipt of the 2015 Chapter Excellence Award! The award recognizes chapters which successfully meet the standards for managing a chapter. In order to achieve the Chapter Excellence Award, chapters must meet all basic criteria and seven optional criteria. Criteria include such activities as formulating an effective Governor's Council and committees, communicating frequently with membership, providing educational opportunities, recruiting and advancing members and celebrating membership through local awards. I would like to extend a special thanks to those chapter members who assisted me in all of these endeavors! For their hard work and dedication, we received this award.
And finally I want to congratulate our newest FACP, Dr. Georgianna Duxbury and welcome our new members in 2015.
Please let us know of your accomplishments, awards and publications as well as good (or sad) news that we can share with your Nevada ACP colleagues.
Happy New Year
Evan