You are here
Governor's Newsletter October 2015
Governor's Newsletter October 2015

---
Governor's Welcome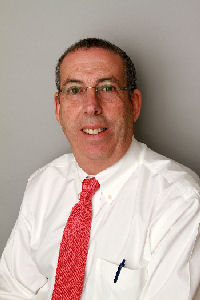 Evan M. Klass, MD, FACP, FACE, Governor
The end of summer is always bittersweet but the excitement that a fresh group of medical students brings and the relief that our new interns have gotten their first couple of rotations over with is energizing. I love cycling in the fall.
Our Chapter annual Meeting planning committee headed by Dr. Sandhye Wahi-Guraj worked hard over the summer to put together a fabulous program. The dates have changed and so has the format. The ACP Nevada Chapter Scientific Meeting; The Clinician's Role in High Value Care is scheduled for December 4-5, 2015 at the Four Season Hotel, Las Vegas Nevada. Friday night will feature a banquet for all Chapter members at no cost, but you must register. It is primarily a social event but we will take the opportunity of being together to bestow chapter awards. The student and resident posters will be on display. In addition, we have invited leaders or all or our Nevada medical schools (all four of them!) to briefly address the group with updates on status and program plans. I'm thrilled with the line-up for Saturday- it will be a long but action packed day. Our guests are Dr. Sue Hingle, a member of the ACP Board of Regents who will talk about the ACP High Value Care (HVC) Initiative. Several of our talks during the day will discuss HVC in different disciplines. Dr. Ken Kamler, the author of Doctor on Everest and other books will talk about "Emergency Medicine on Mount Everest." You'll be looking for an oxygen tank by the time he is finished. We will, of course, have our State Doctor's Dilemma competition. I urge everyone to attend. We would love to have participation of our Advanced Practice RN and Physician Assistant colleagues as well!
Here is a direct link to view the agenda and register for the meeting.
On September 1st two of our colleagues became Fellow of ACP. Those awardees are Dr. David Hingle of Elko and Dr. Omar Canaday of Reno. Congratulations to both of you- well deserved.
One of the things that makes ACP most relevant and effective is input from membership. Policy making in ACP is a bottom up process with ideas for policy and practice improvement coming from membership. Ideas and initiatives are formatted as Resolutions, discussed by Chapter leadership and then sent on to be discussed, modified and voted upon by the Board of Governors. All accepted resolutions are moved forward for action by the Board of Regents. I am linking the Resolutions Guide. It would be great for ACP if they had a chance to hear your voices.
I also wanted to make all of you aware of current ACP offerings. One of the most exciting is FREE access to DynaMed Plus. This is a very valuable clinical management tool and a worthy competitor to any other tool on the market.
The explosion of interest in and availability of telemedicine services has created opportunities for improvements in care but has also created a bit of uncertainty for primary care providers. I am attaching to the ACP Position Paper, just released, which I think is an invaluable resource for all of us.
Finally, Chief residents who are also Resident/Fellow Members of ACP are eligible to apply for a Herbert S. Waxman Clinical Skills Center Teaching Scholarship. Under the guidance and mentorship of expert faculty, Waxman Scholars teach workshops on various topics including ultrasound-guided invasive procedures, arthrocentesis, and incision and drainage of abscesses. The Herbert S. Waxman Clinical Skills Center is part of ACP's annual Internal Medicine Meeting, and provides hands-on, small-group learning opportunities in the areas of communication, physical diagnosis, and hospital and office-based procedural skills. The scholarship includes the cost of meeting registration, travel, and accommodations for the selected chief residents to attend the 2016 ACP Internal Medicine Meeting from May 5-7, 2016, in Washington, DC.
Applications will be accepted through Friday, October 9, 2015. For more information about the scholarship or to apply.
Please remember that Internal Medicine 2016 will take place in Washington, D.C from May 5-7, 2016. It is definitely the best time of year in D.C. and it is sure to be a great meeting, both broad and deep.
I hope to see many of you at our Chapter meeting. Your presence will make it great.
Evan