You are here
Montana Governor's Newsletter October 2017

---
---

Pam Hiebert, MD, FACP, ACP Governor
September was a busy month with two great conferences.
Health Care Innovations and Physician Wellness was September 22-24 at Big Sky. This was cosponsored by the Montana Medical Association (MMA) and MT ACP. There were excellent discussions on new innovations and practical advice for new models of care. We discussed measuring and improving physician wellbeing at the local and national level. There were also discussions on personal wellness and networking opportunities.
The Montana Chapter Scientific Meeting was September 28-30 in Missoula. Charlotte Nelson, MD, FACP and Claude Tonnerre, MD, FACP planned a fantastic meeting. The meeting included topics on diabetes, palliative care, chronic pain management, and new cardiovascular technology. We were fortunate to have our MT IM residents participate with the poster competition and clinical vignettes. Draught Works Brewery hosted great beer tasting. Peggy Schlesinger hosted an entertaining game show. Awards were presented at the University of Montana Stadium Club.
---
Affordable Health Care
ACP continues to advocate for affordable health care for all. This article has state-by-state resources offered for ACA enrollment. This is a valuable resource to provide to your patients. We appreciate any feedback on ACP Advocate.
---
Your Input is Needed! Patients Before Paperwork – Administrative Tasks and Best Practices Survey
ACP's Patients Before Paperwork Initiative began in 2015 with the goals of:
Identifying and prioritizing which complexities are of the top concern for ACP members and their patients.
Educating ACP members, other physicians, consumer advocates, and policy makers on what makes up administrative complexities, including the intent of the requirement and how the complexity impacts patients and physicians.
Implementing the most effective advocacy, stakeholder engagement, and practice support approaches to help mitigate or eliminate the top priority complexities and to help ACP members (and other physicians) address those complexities that cannot be eliminated.
Achieving results that reduce physician burn-out, help restore the joy of practice, and reinvigorate the patient-physician relationship.
Earlier in 2017, ACP published a new Position Paper: Putting Patients First by Reducing Administrative Tasks in Health Care, which outlines a cohesive framework for identifying/evaluating administrative tasks as well as detailed policy recommendations to reduce excessive administrative tasks across the health care system. Following this paper, the College is implementing a multi-pronged action plan to operationalize the framework and recommendations outlined in the policy paper. And you can help!
We are asking you to provide direct input into this work via a new online data collection tool. This tool, will allow you to enter either an administrative task or a best practice, and entries will be added to the Administrative Tasks and Best Practices Library. This library will eventually become accessible on ACPOnline, once the data are more robust. It can then serve as a resource for physicians to communicate administrative pain points with ACP staff and share and review best practices to address these issues. It will also serve as a tool for staff to advocate and provide specific examples to the external sources of these tasks, as well as to better serve our members via additional tools and services.
Complete the Administrative Tasks and Best Practices Survey
---
The Chapter Scientific Meeting
Thanks to Charlotte Nelson, MD, FACP and Claude Tonnerre, MD, FACP for organizing a fantastic Montana Scientific Meeting!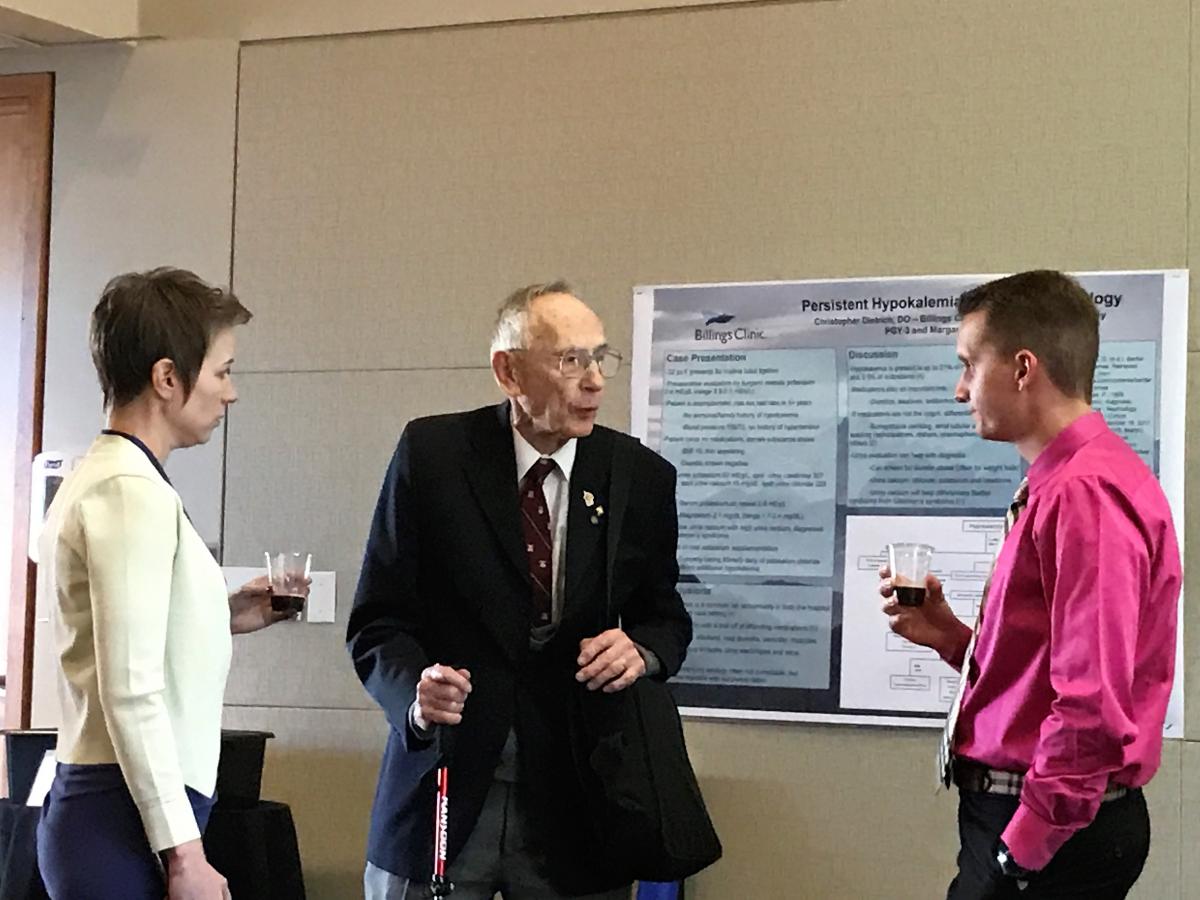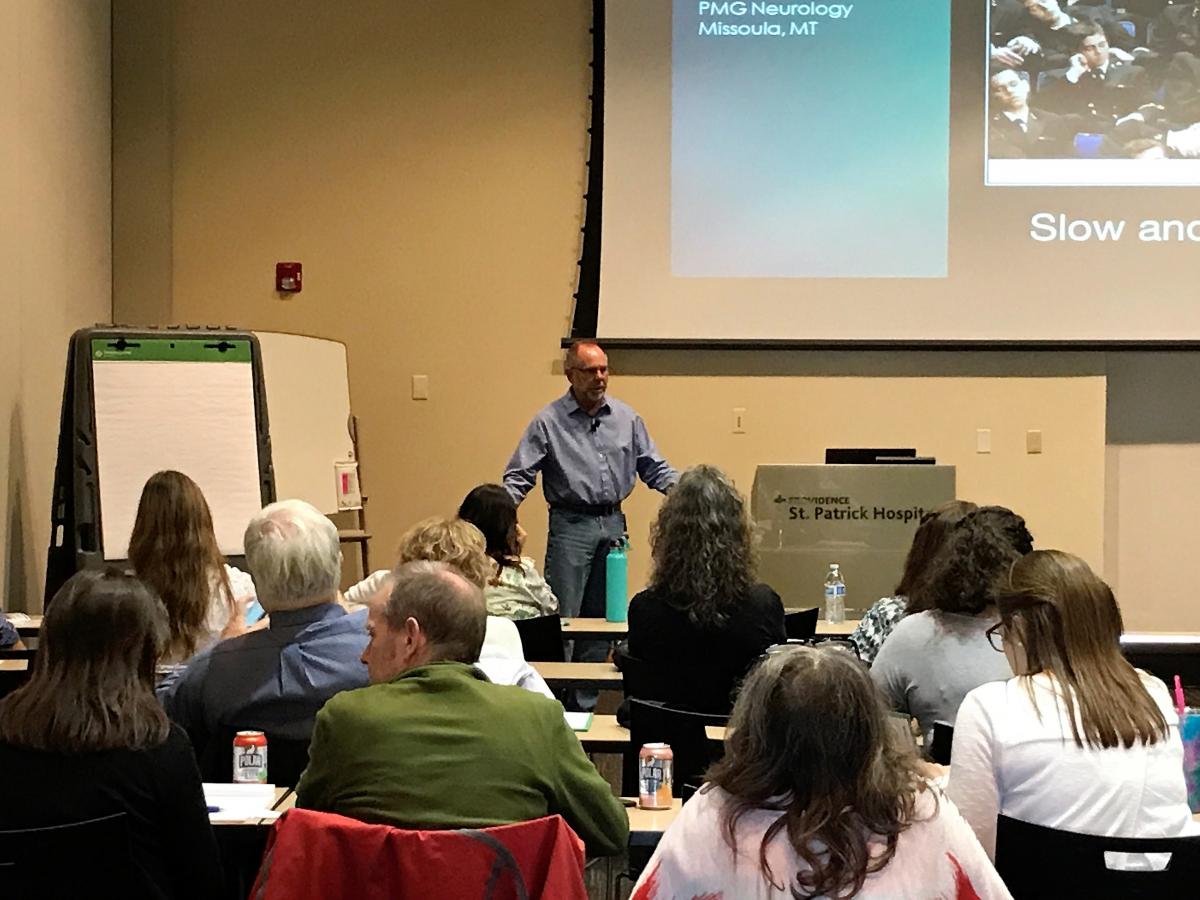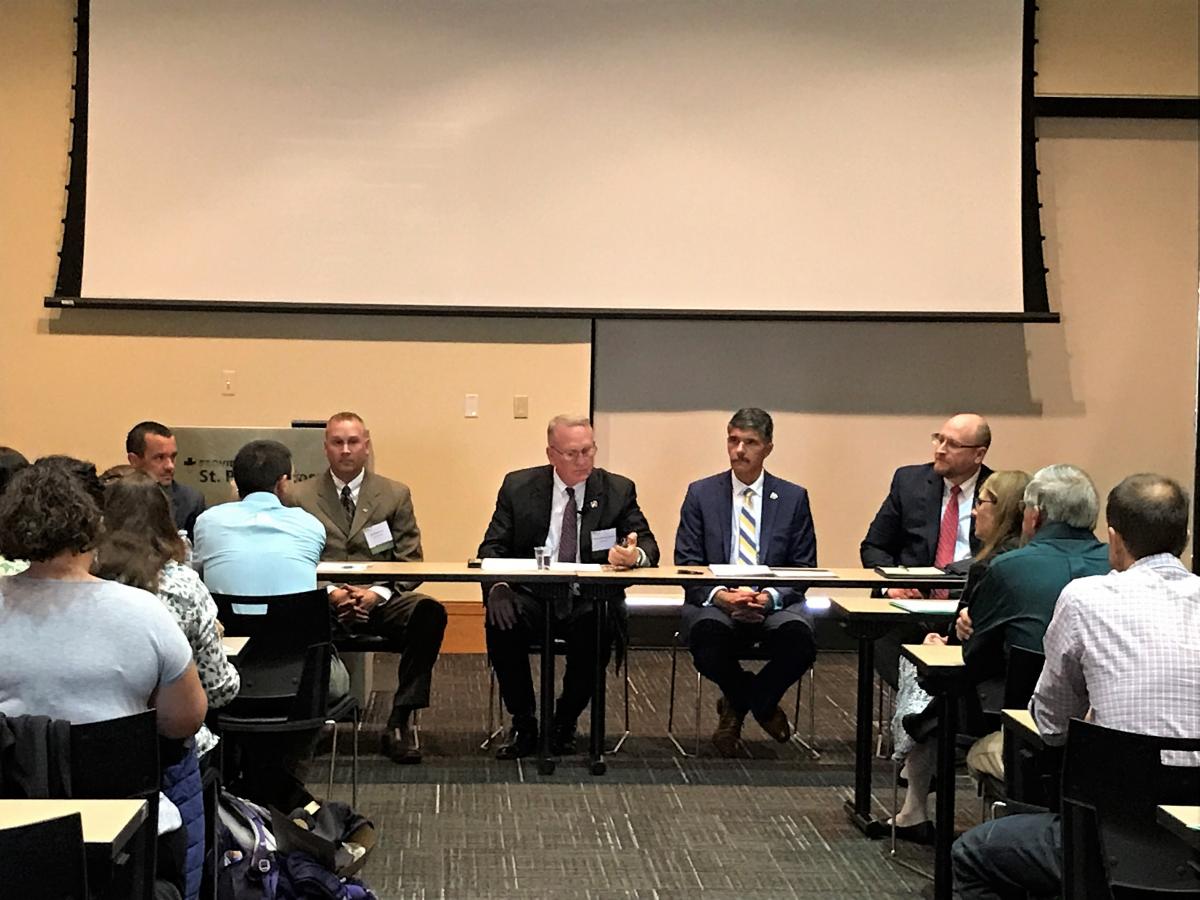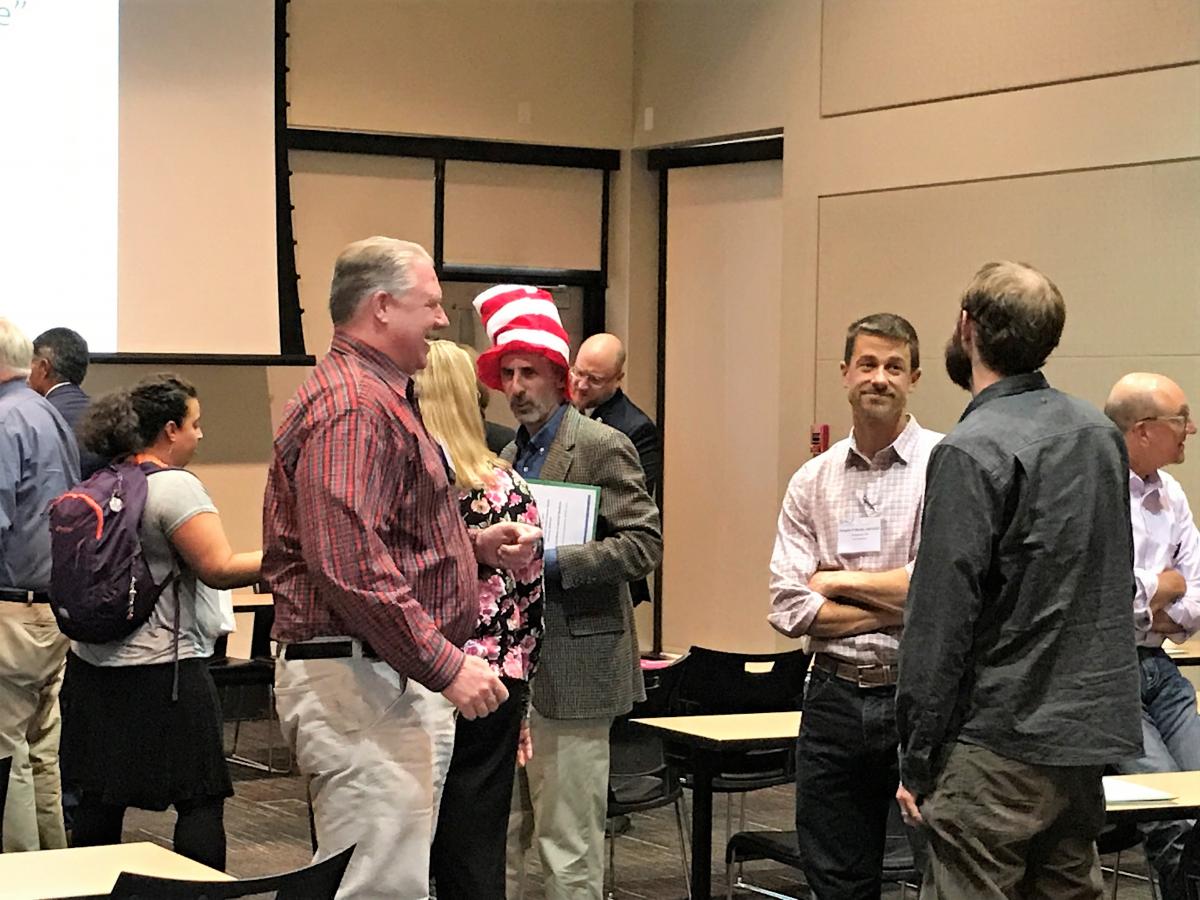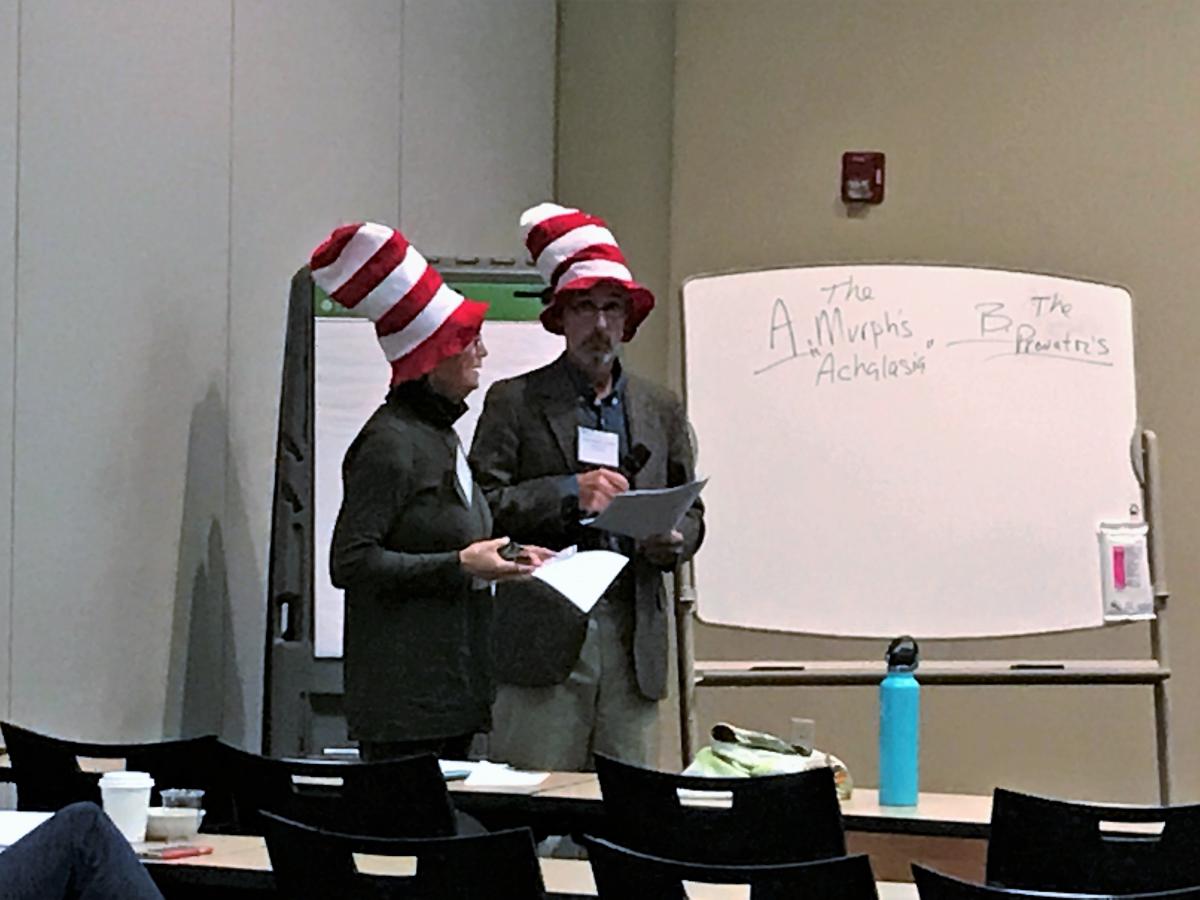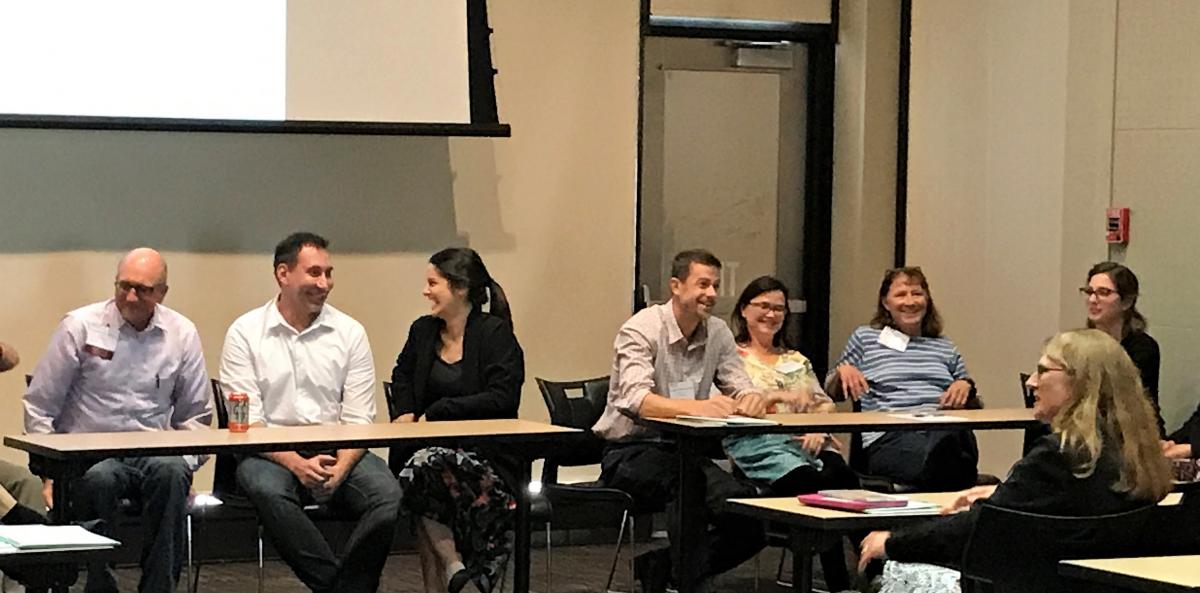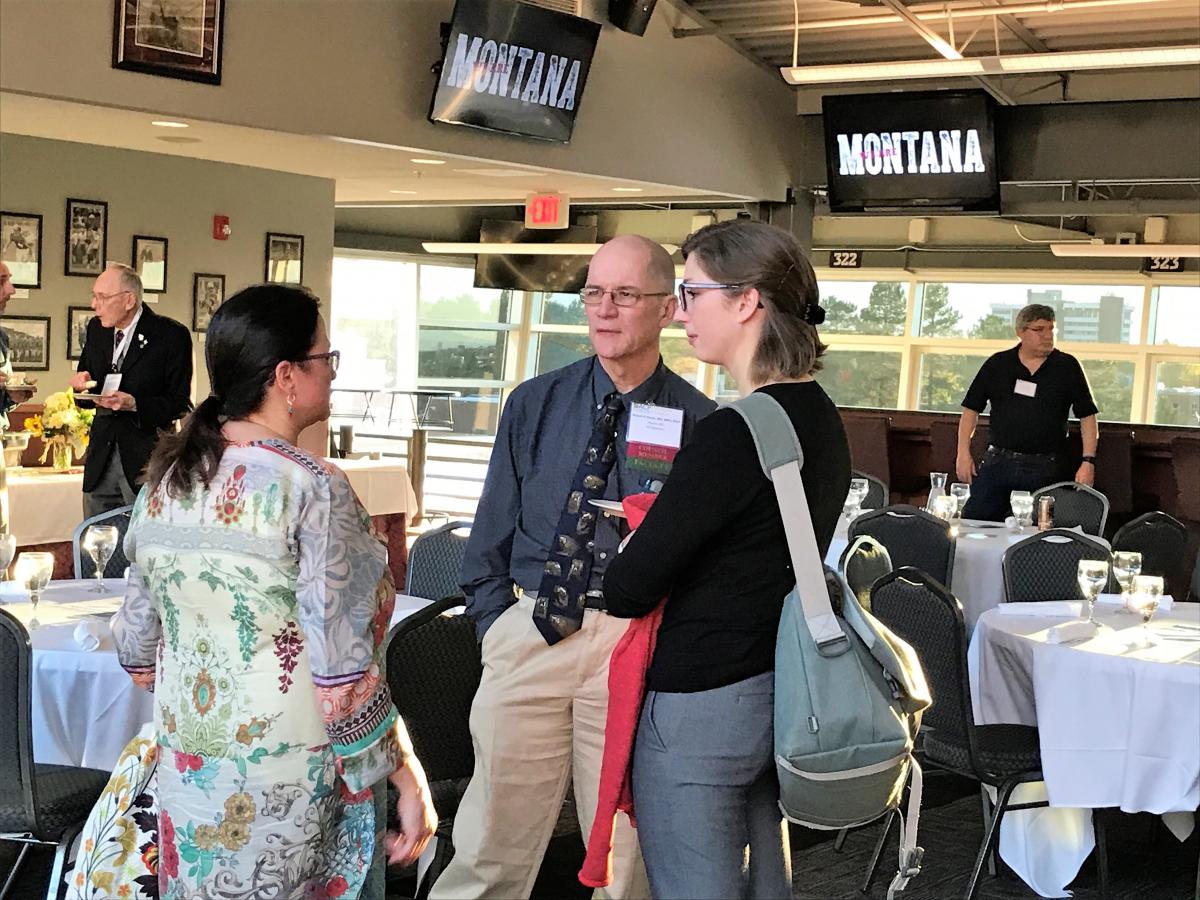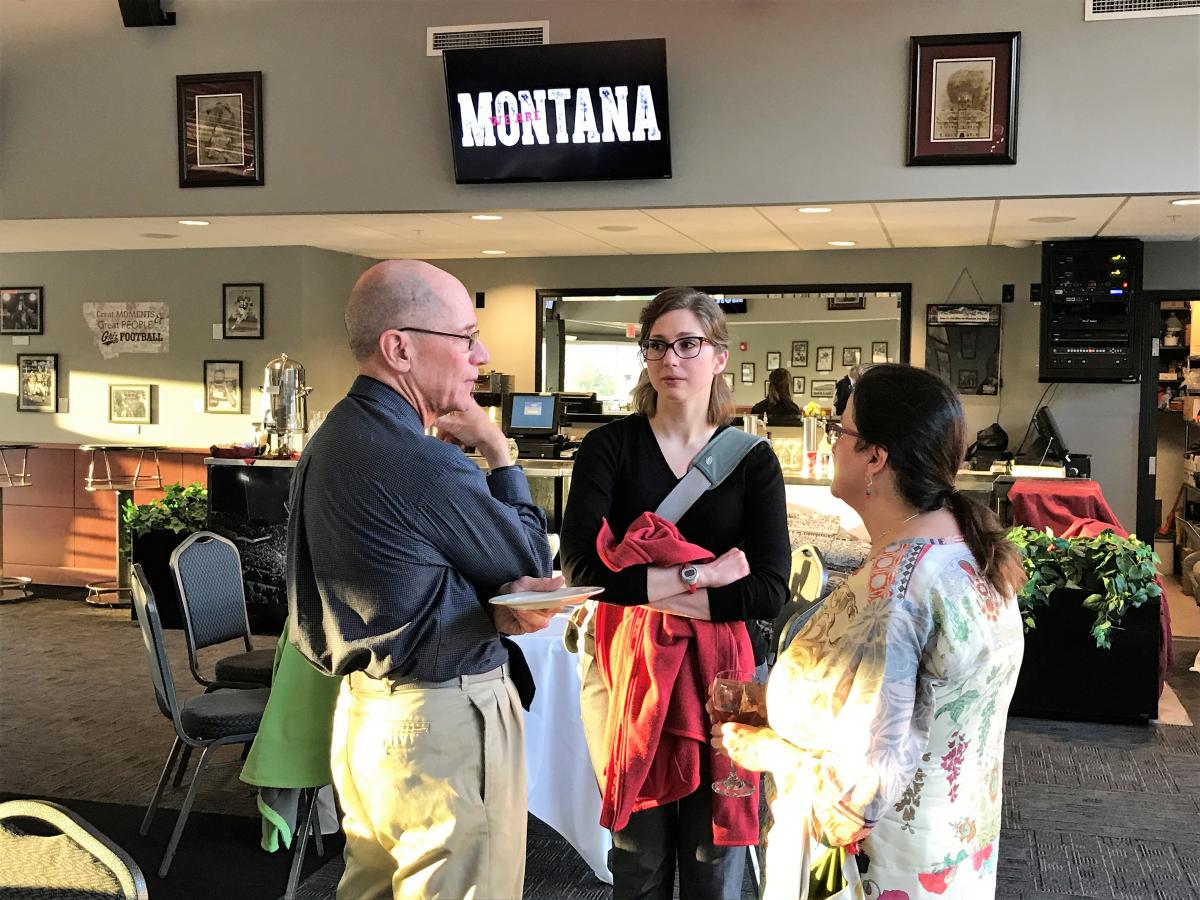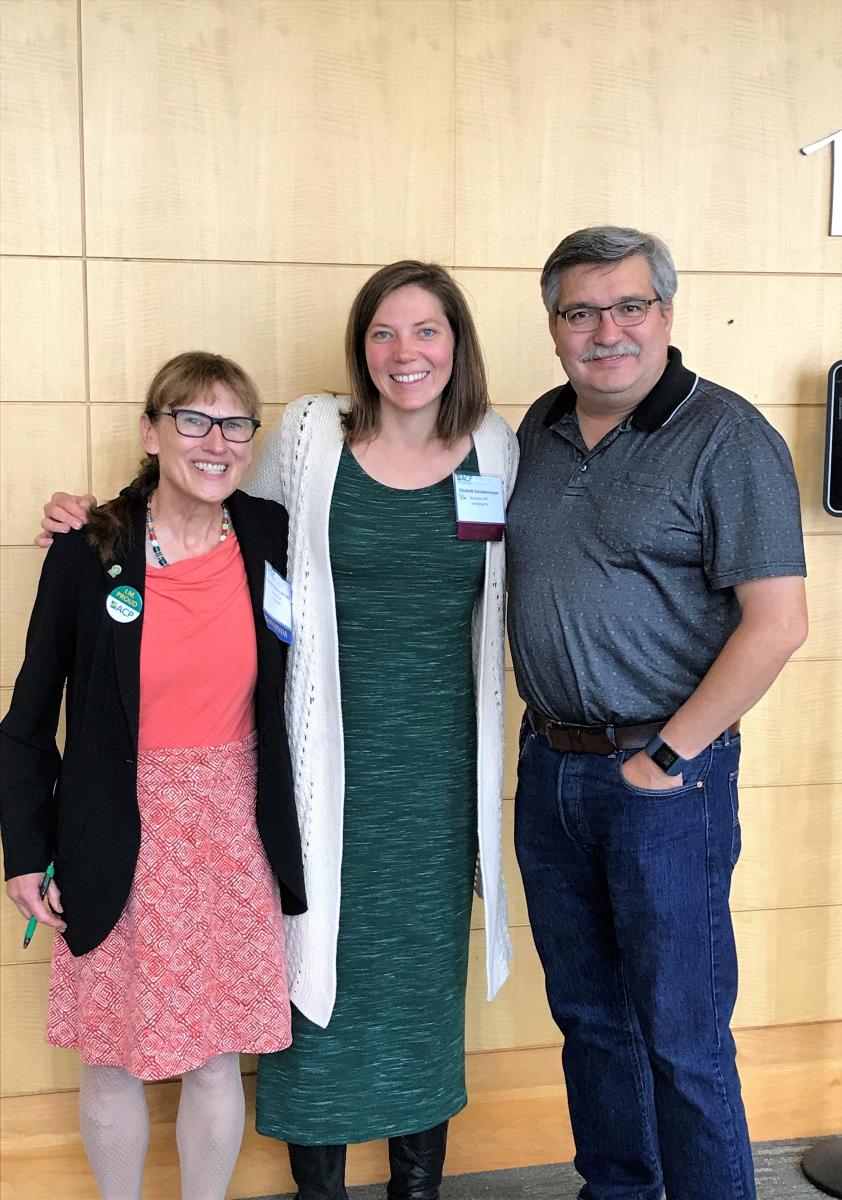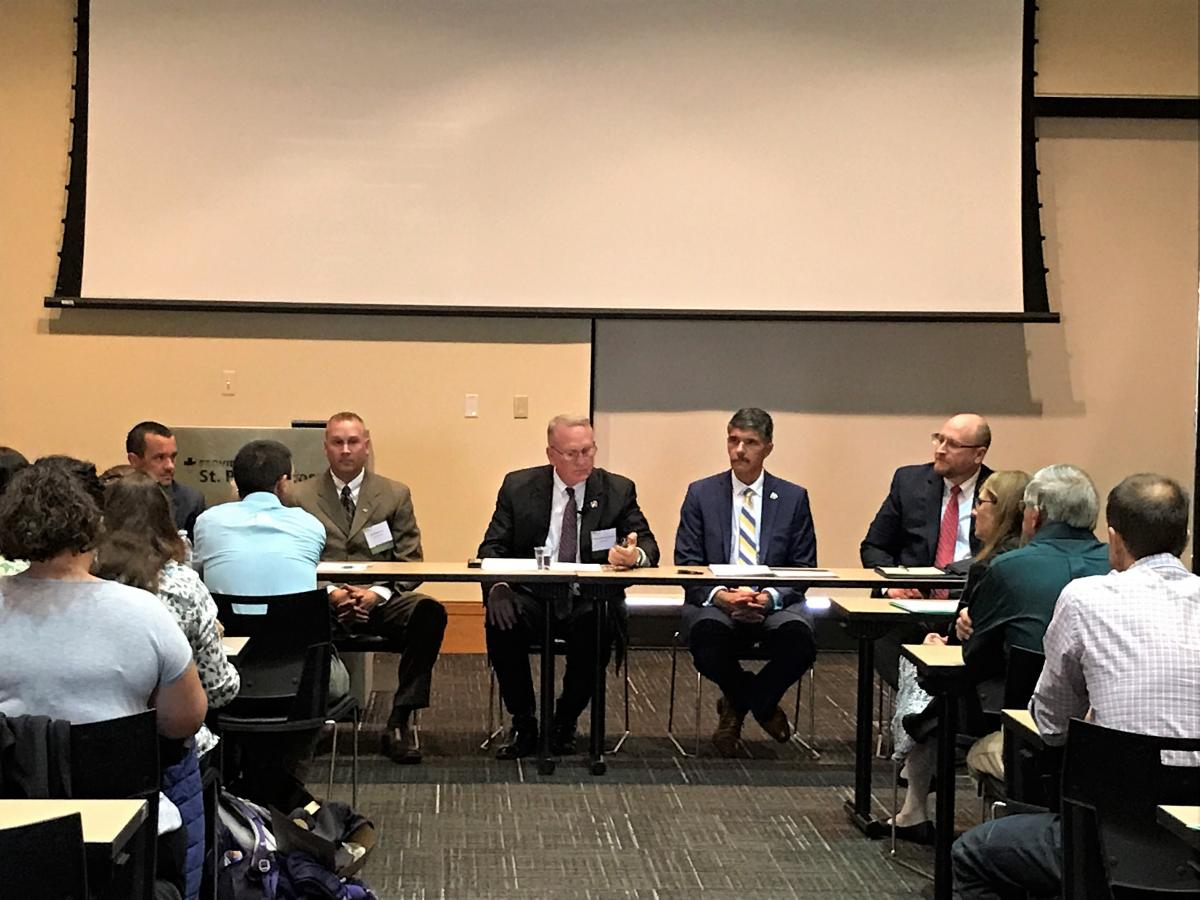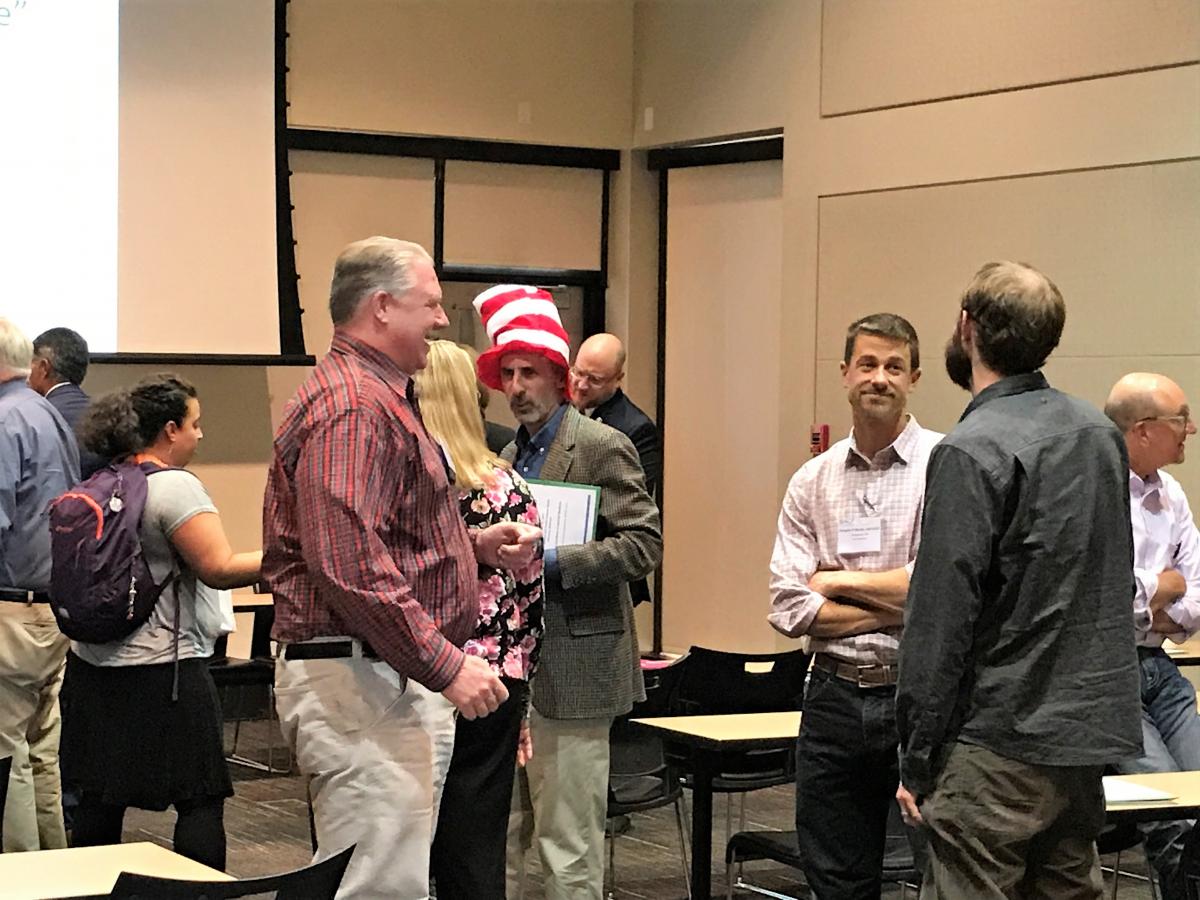 The Laureate Award honors Fellows or Masters of the ACP who have demonstrated by their example and conduct an abiding commitment to excellence in medical care, education, or research, and in service to their community, their Chapter, and the American College of Physicians.
The recipients of this award bear the title Laureate of the Montana Chapter.
It is with distinct pleasure that the Montana Chapter presents the Laureate award to Charlotte Nelson, MD, FACP this year. Dr. Nelson is a long-standing and loyal supporter of the College, has rendered distinguished service to the chapter, and has upheld the high ideals and professional standards for which the College is known.
We salute and honor Dr. Nelson and wish her and her family well in the future.
Pam Hiebert, MD, FACP
Governor, Montana Chapter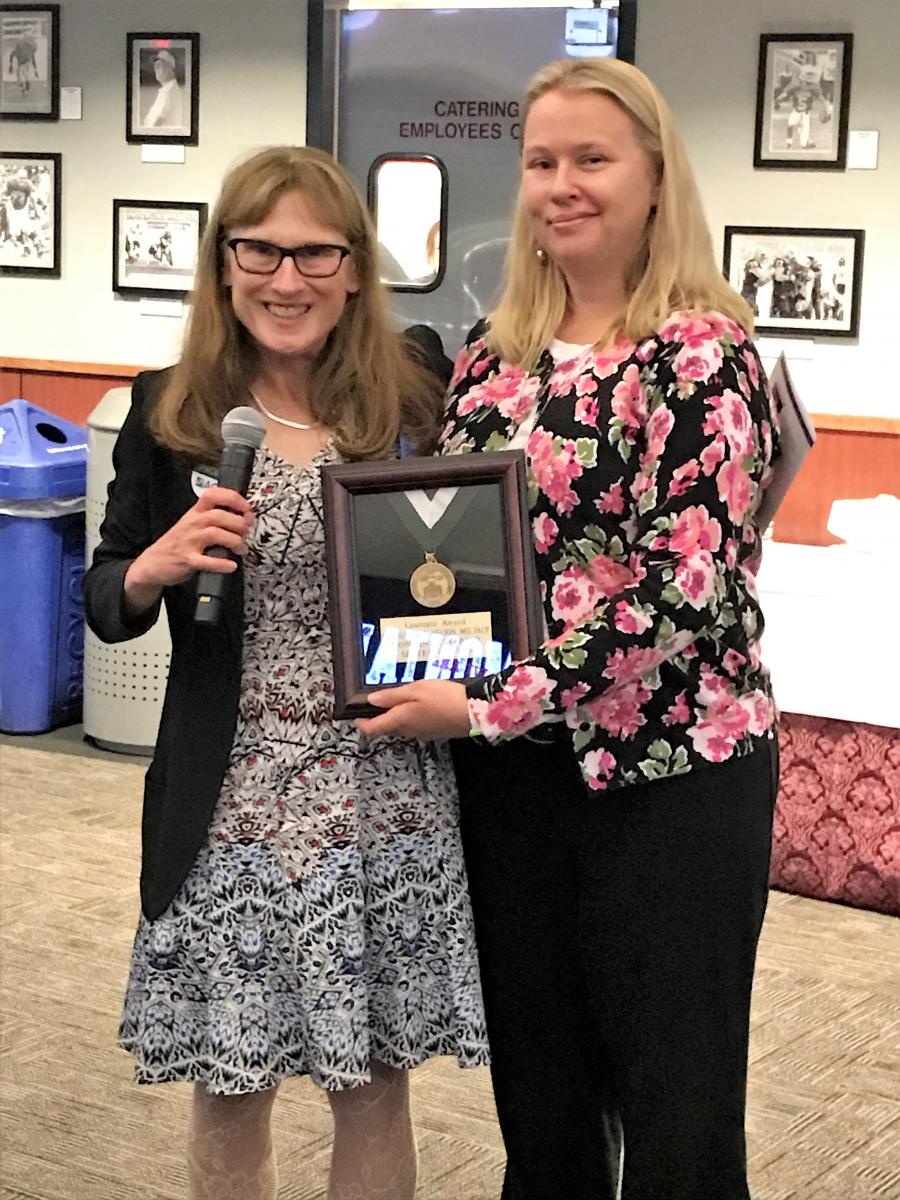 Congratulations to the Following Montana Chapter Award Recipients:
Michael Vlases, MD, FACP – 2017 Distinguished Internist of the Year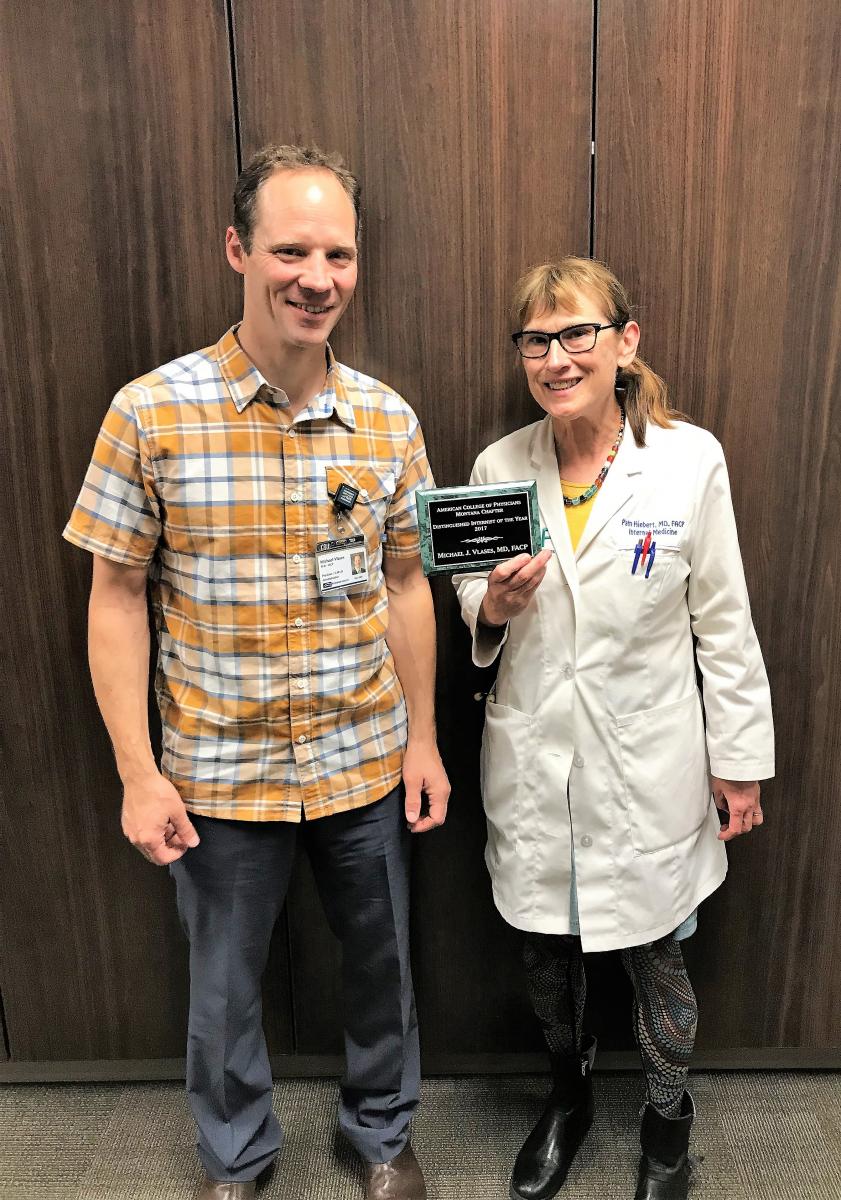 Michael Spinelli MD, FACP – 2017 Medical Student Teacher of Year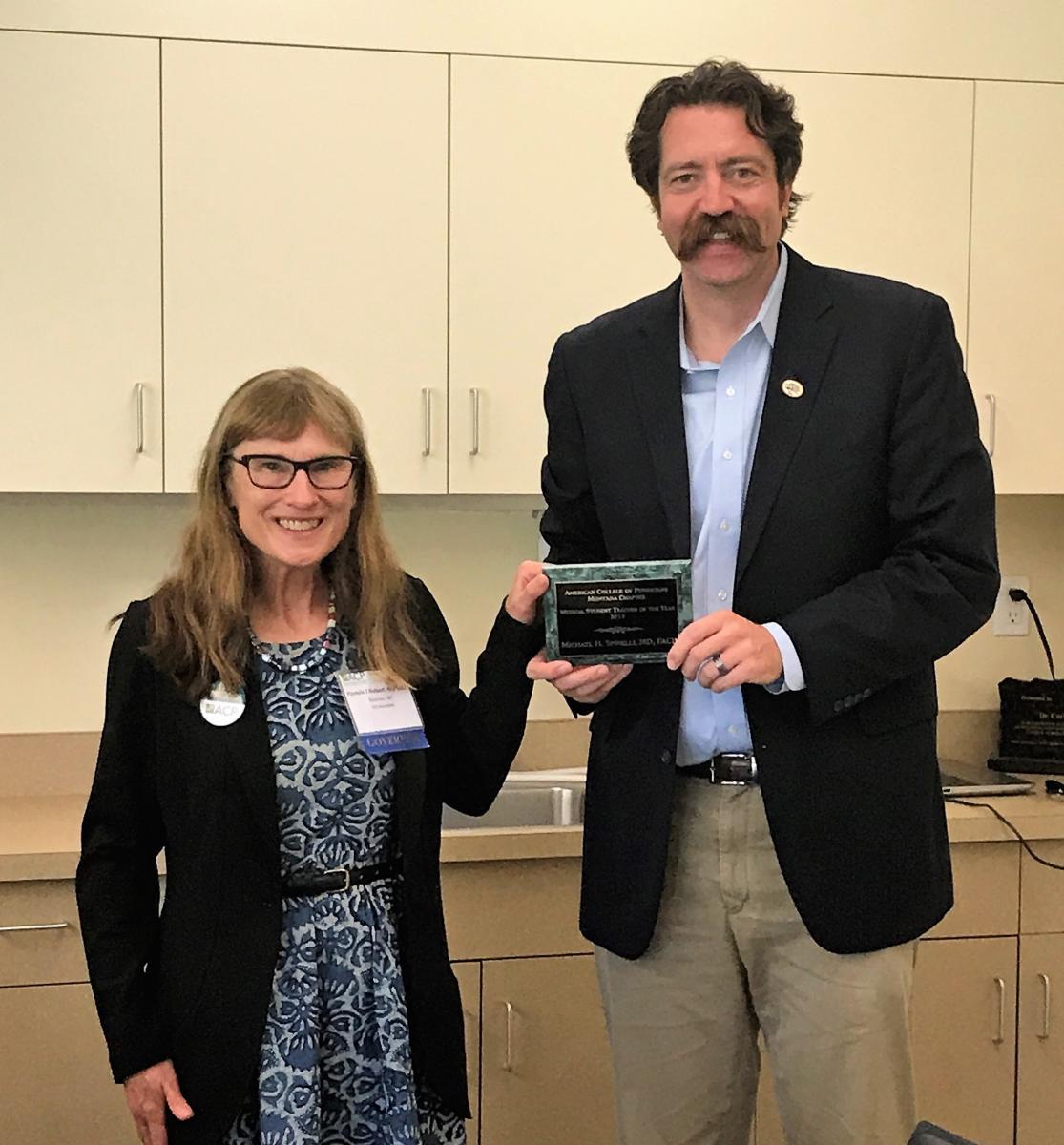 Steve Gerstner, MD, FACP – 2017 Resident Teacher of the Year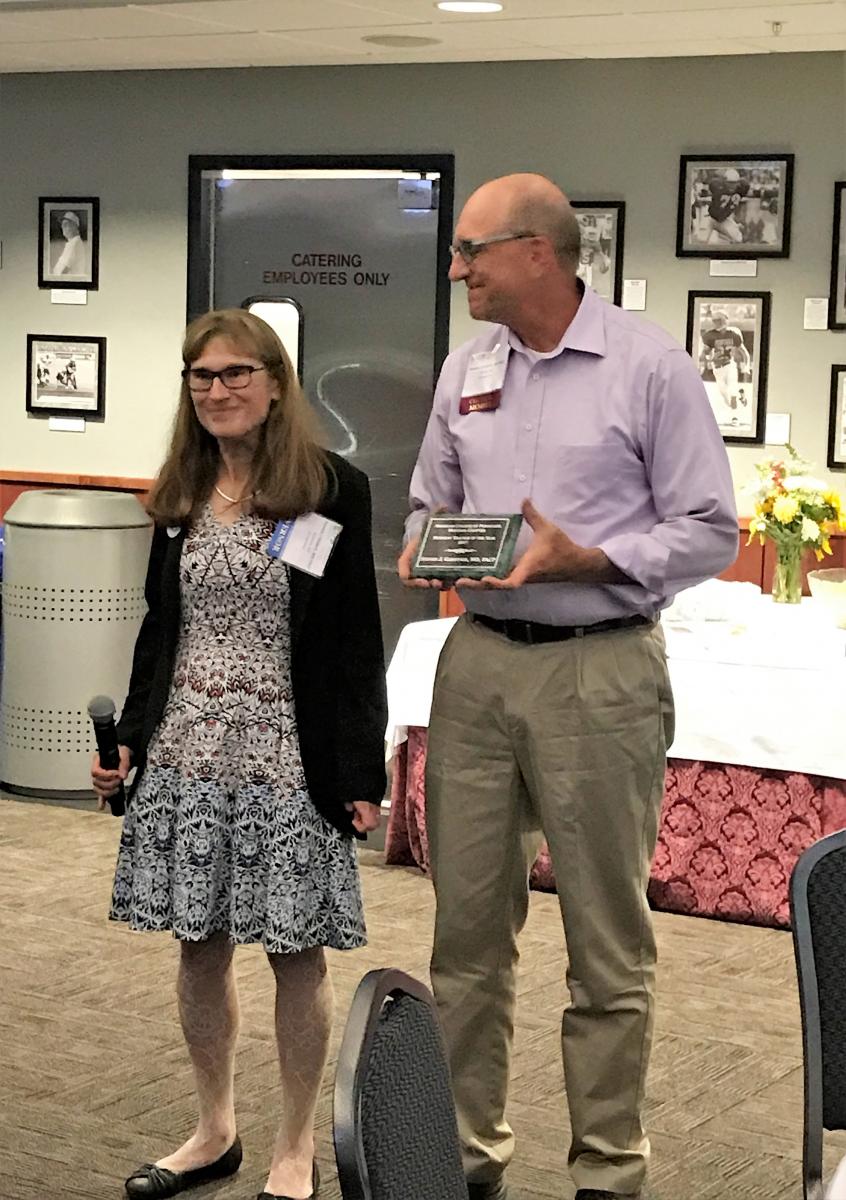 Kylie Ebner, DO – 2017 Resident Recognition Award for Leadership
Tara Block – William A. Reynolds Medical Student of the Year Scholarship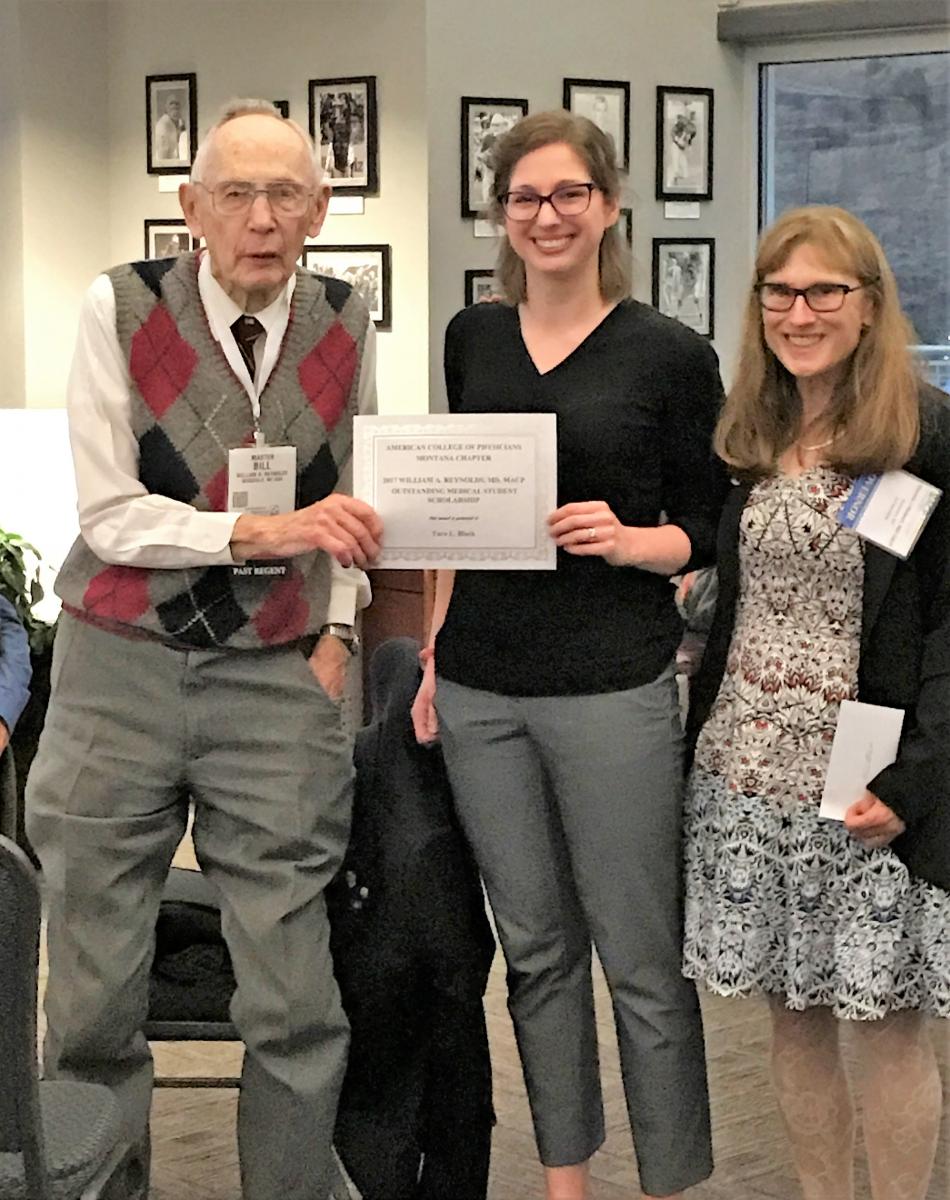 William A. Reynolds, MD, MACP, Tara Block, Pam Hiebert, MD, FACP
Thanks to the following residents for submitting superb abstracts: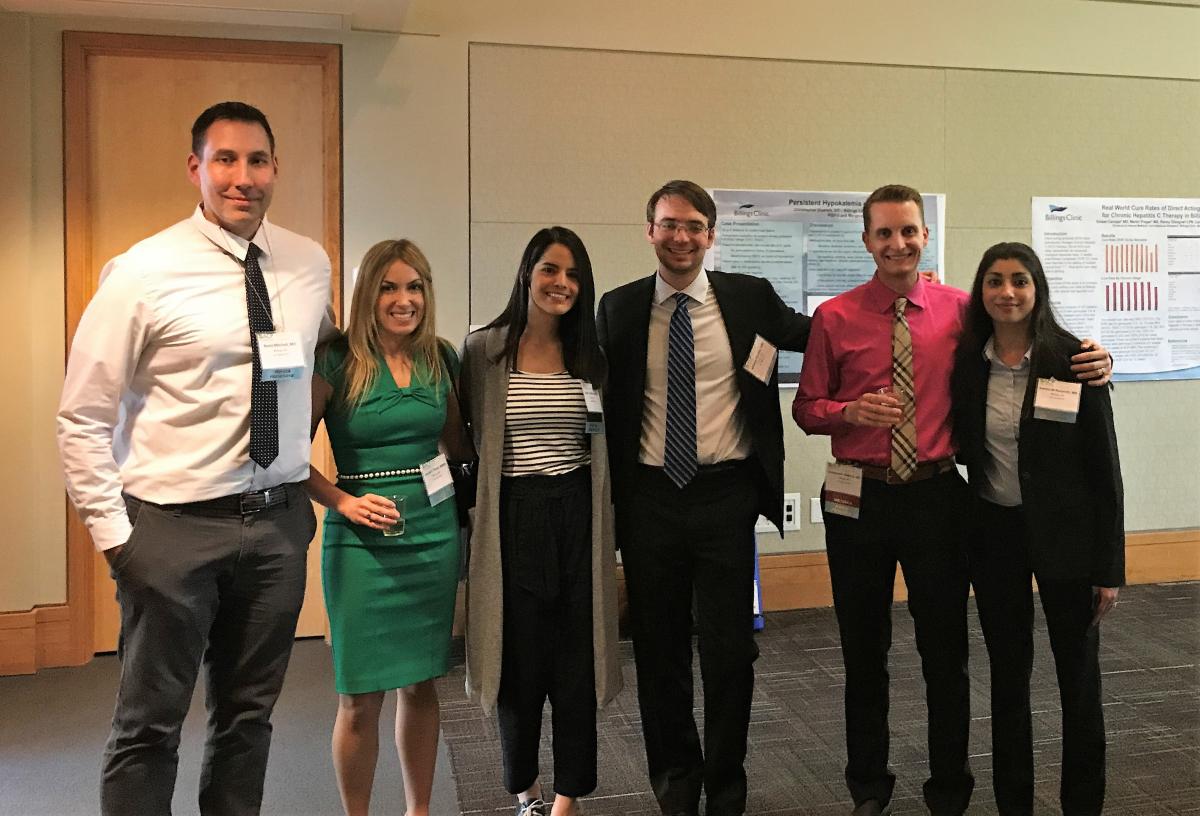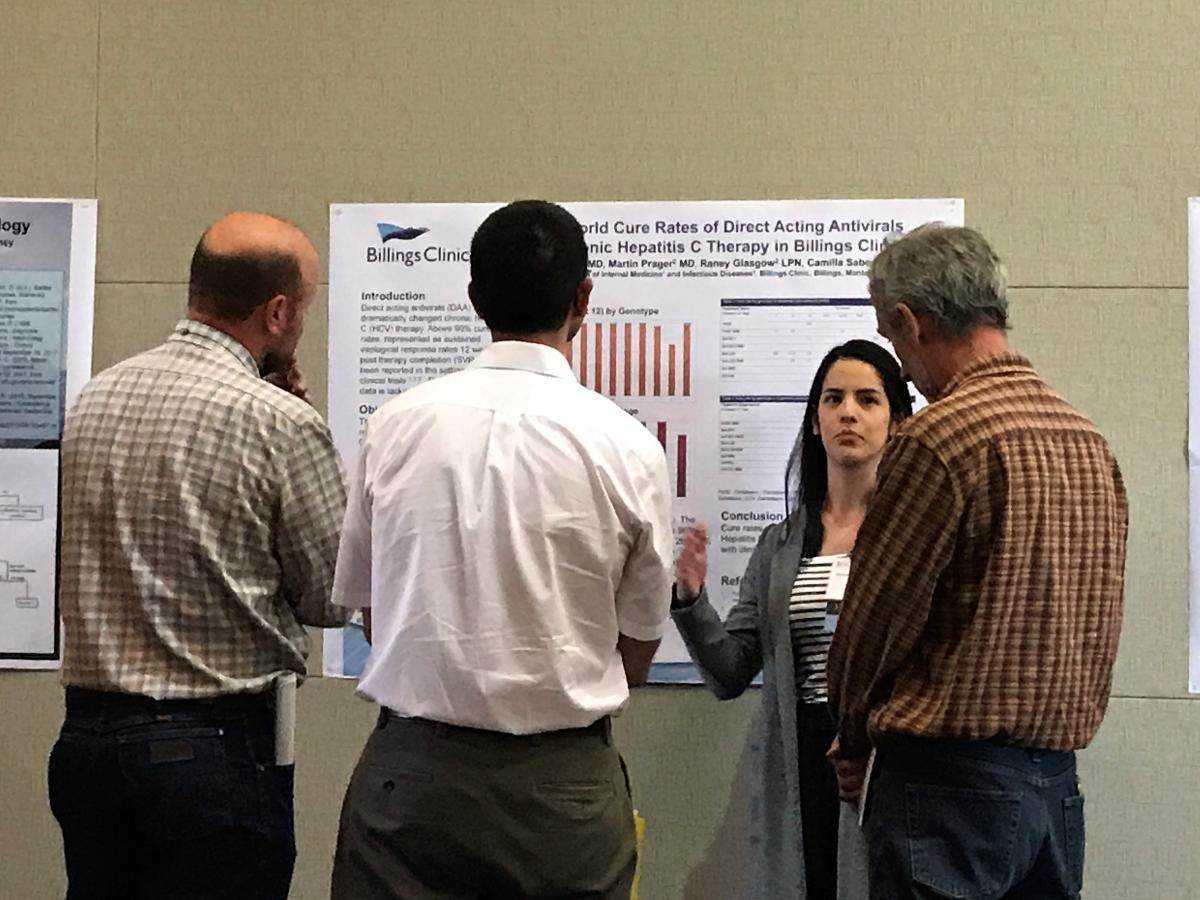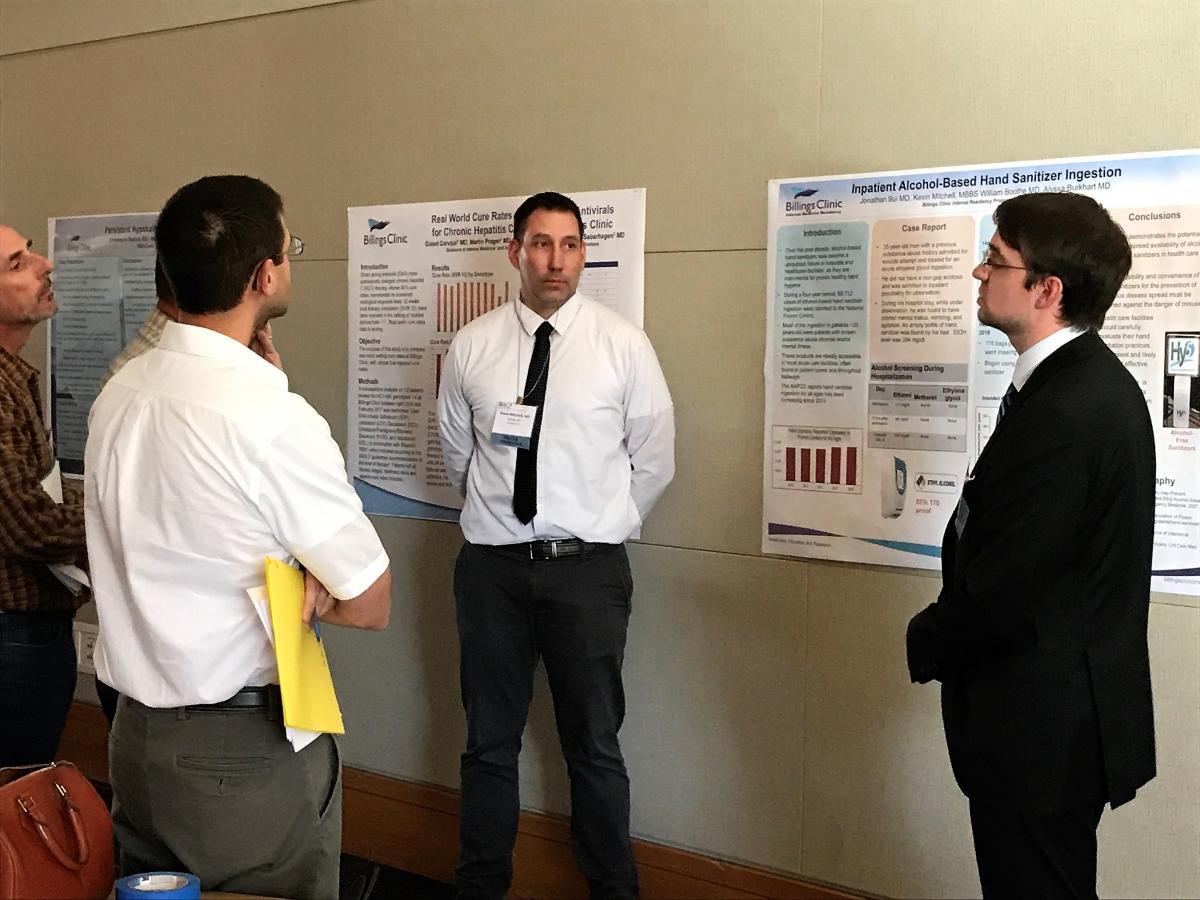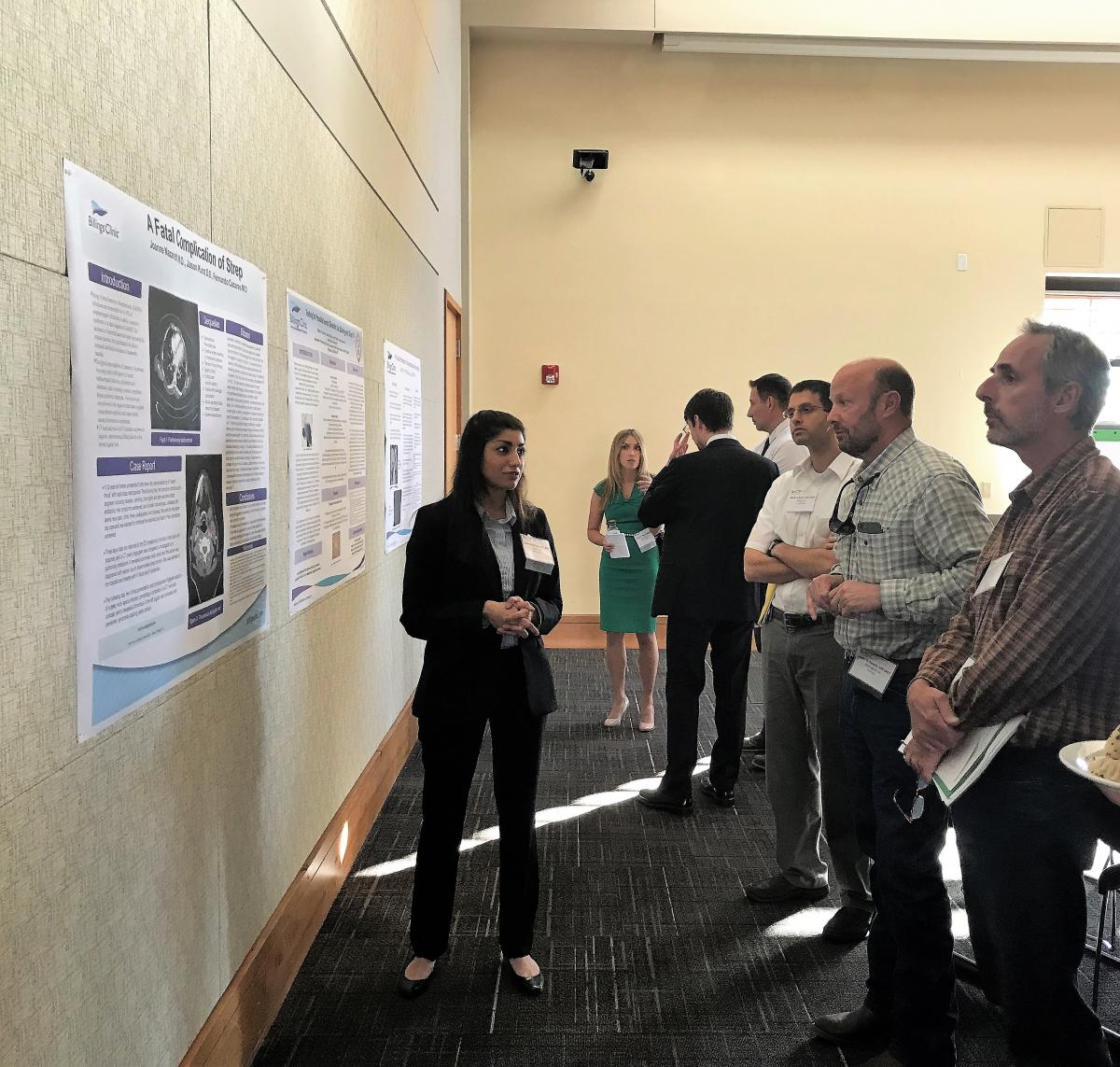 Guiset Carvajal Bedoya – Real world cure rates of Direct Acting Antivirals for Chronic Hepatitis C therapy in Billings Clinic
William Boothe, MD – SOX-10 Staining of Dermal Dendritic Cells
William Boothe, MD, Jonathan Bui, MD, and Kevin Mitchell, MD – Inpatient Alcohol Bases Hand Sanitizer Ingestion
Christopher Dietrich, MD – Persistent Hypokalemia of Unknown Etiology
Joanne Nazareth, MD – A Rare and Potentially Fatal Complication of Strep Throat-Lemierre's Syndrome
Lauren Thom, MBBS – An Unusual Presentation of Granulomatosis with Polyangiitis
Congratulations to the following Resident/Fellow abstract winners
Christopher Dietrich, MD – First Place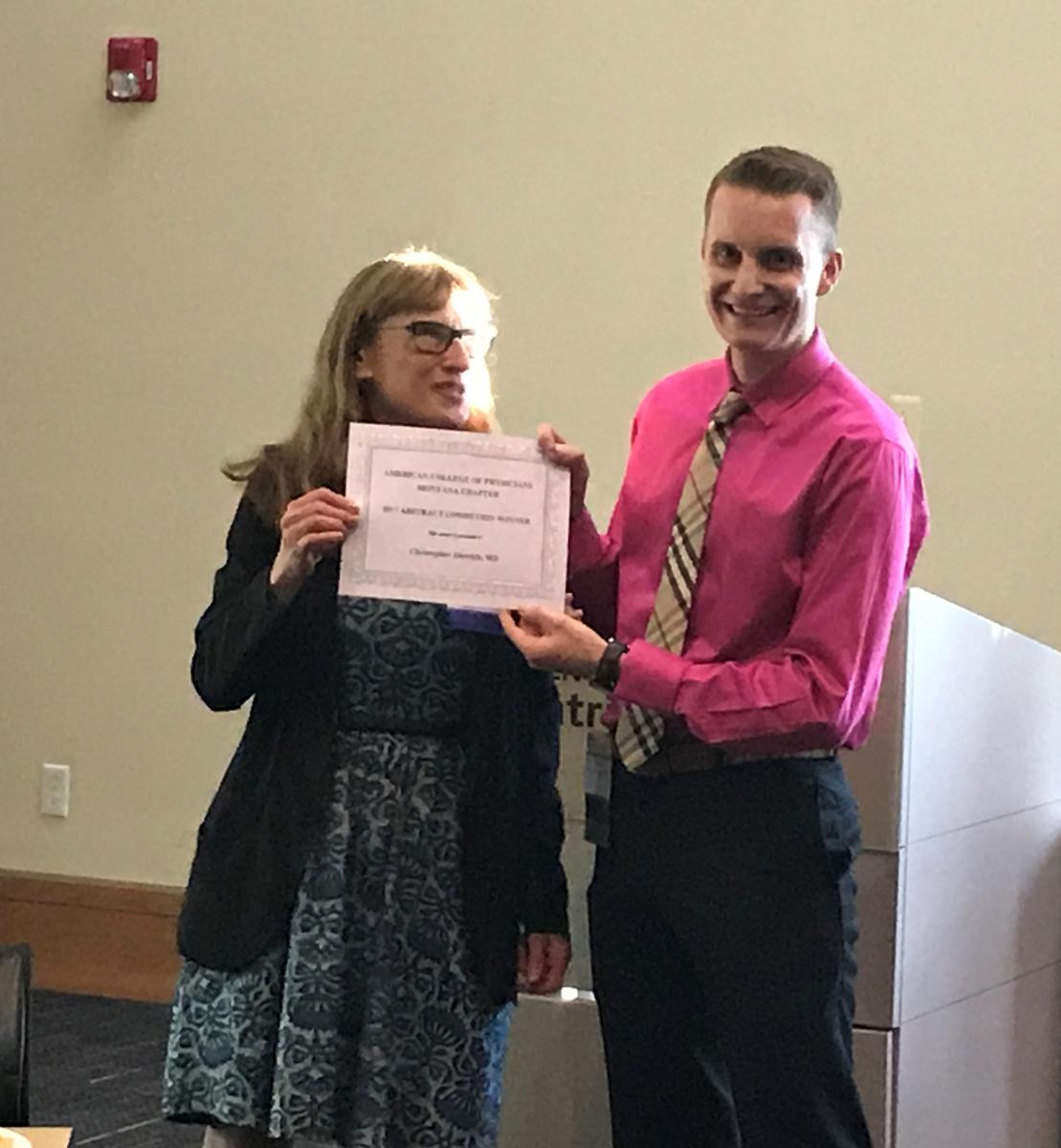 Guiset Carvajal Bedoya, MD – Second Place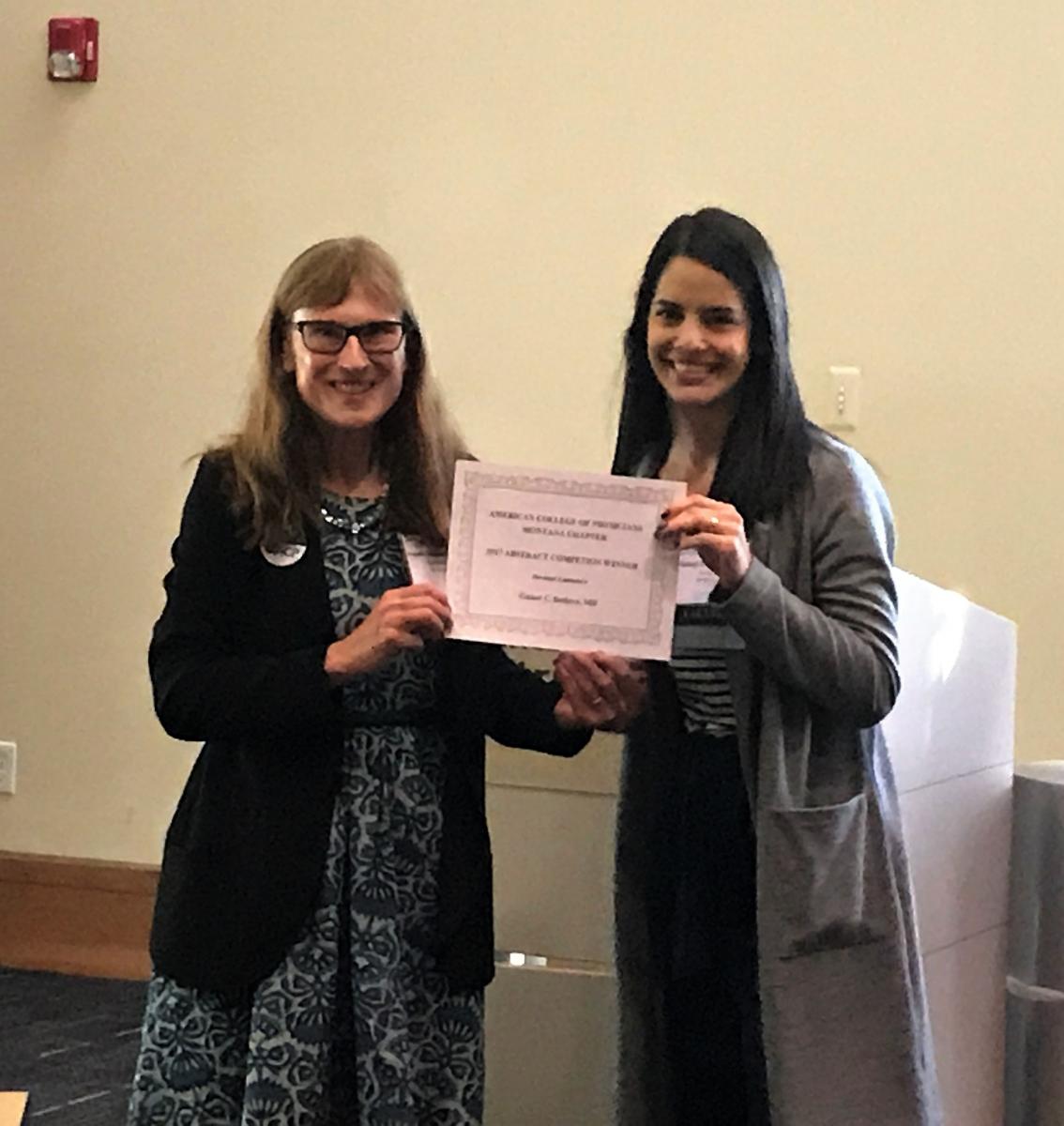 William Boothe, MD – Third Place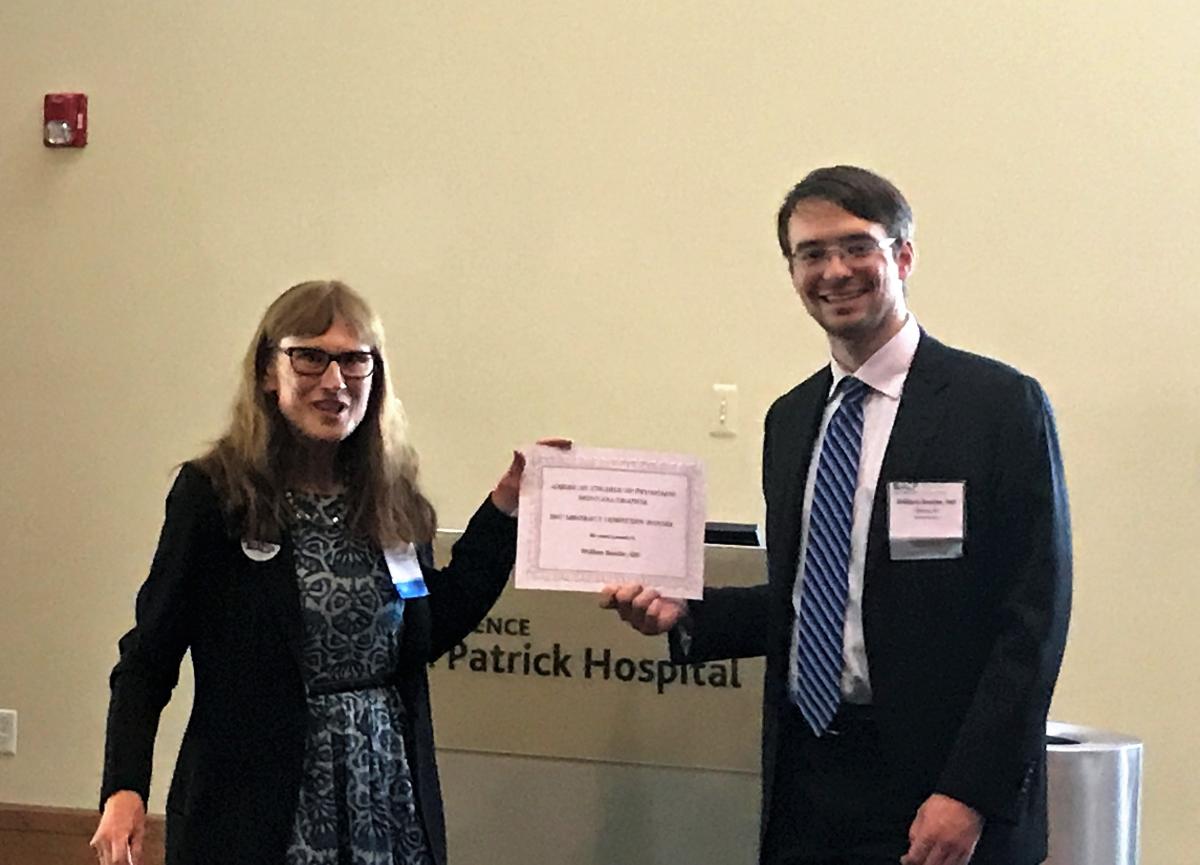 Newly Elected Council Members
David Bybee, MD, MACP, Bozeman
Christopher Dietrich, MD, Billings
Katherine Dietrich, DO, FACP, Billings
Bishow Paudel, MD, Miles City
---
Congratulations to the New Fellows
Courtney Austin, MD FACP, Whitefish
Erica R Bruen, MD FACP, Billings
Tory Katz Kelly, MD FACP, Bozeman
Jason V Kunz, DO FACP, Billings
Horng-Chyi R Lai, MD FACP, Great Falls
Melissa Reily, MD FACP, Bozeman
---
Welcome New Members
John Becker MD, MD, Billings
Kimberly Blain, MD, Billings
William Boothe, MD, Billings
Millie Boyd, MD, Billings
Macgregor W Brownlow, MD, Bozeman
Jonathan Bui, MD, Billings
Alexander Bules, DO, Great Falls
James Butler, MD, Billings
Amy Consson, MD, Billings
Nate C Cook, MD, Anaconda
Lawrence Gerstle, MD, Missoula
Sierra Gross, MD, Billings
Kelly Grott, MD, Billings
Giorgos Hadjivassiliou, MD, Billings
Naomi Hasselblad, MD, Billings
Jamie Hettick, MD, Kalispell
James A Jackson, Billings
Michael T Kidd, MD, Billings
Kale Knudson, MD, Billings
Stephanie Lukas, MD, Billings
Kathleen Marshall, MD, Missoula
Kimberly Ng, MBBCh, Billings
Laurent T Palmatier, MBBS, Billings
Shannan Patterson, MD, Billings
Sarah Peila, MD, Billings
Jacob Perrin, MD, Billings
Erin S Rains, DO, Billings
Lance Robbins, DO, Miles City
Judy Rosales, Great Falls
Payton Skawinski, Great Falls
Noelle A Stromme, MD, Billings
---
2018 Chapter Meeting Survey
Please email Carrie Reisig by Friday, November 10th, indicating your preference in regards to which days you would like the 2018 Montana Chapter Scientific meeting held. Your feedback is essential in planning a meeting that meets your needs!
Thursday noon through Saturday noon
Full day Thursday and Friday
Full day Friday and Saturday