You are here
Montana Governor's Newsletter May 2017

---
---

Pam Hiebert, MD, FACP, ACP Governor
---
Palliative Care Improvement Act
Dr. Borgenicht, Dr. Weiss, and Dr. Hiebert went to Helena on January 27th, to lobby in favor of HB 285 Palliative Care Improvement Act. This bill aims to improve education and access to high quality palliative care in Montana.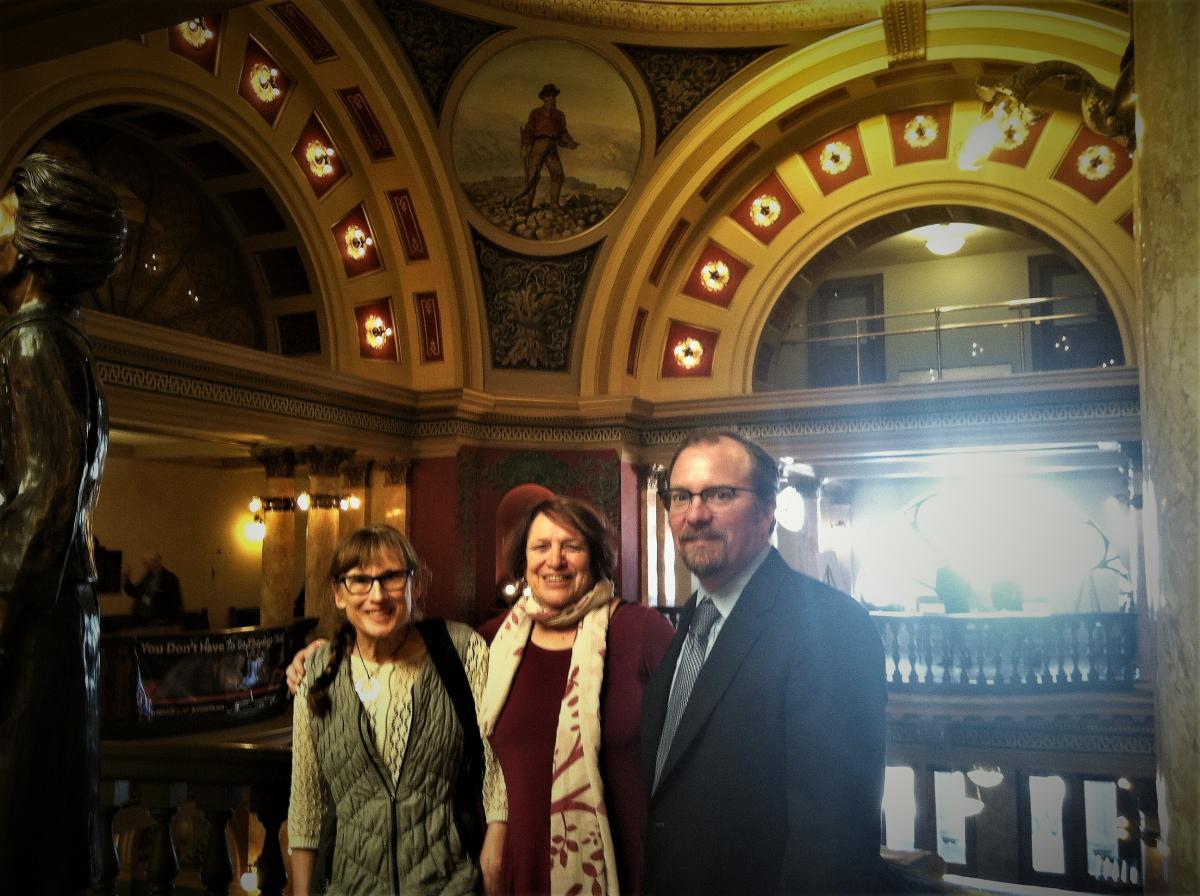 Pam Hiebert, MD, FACP, Kathryn Borgenicht, MD, FACP, Deric Weiss, MD, FACP
HB 0285 was signed by Governor Bullock. This act establishes a palliative care access initiative; creating the state palliative care and quality of life interdisciplinary advisory council; requiring a palliative care consumer and professional information and education program.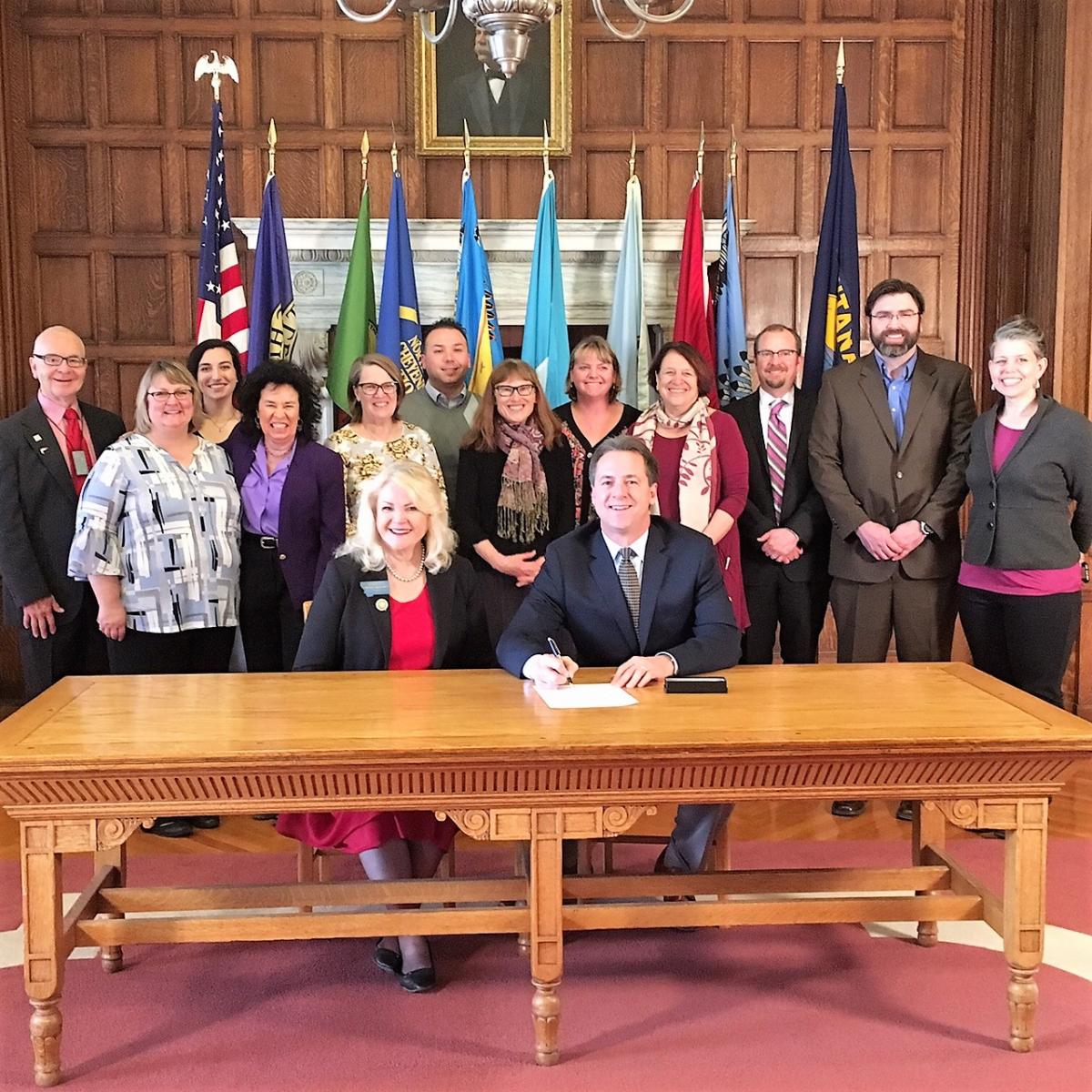 ---
Women In Medicine Party
On February 23nd the Montana Chapter hosted a "Women in Medicine" party. All of the 19 first year women WWAMI students attended. We also had several 3rd year students and a soon to be WWAMI student. There were also about 16 women physicians that attended as well as about 10 adorable young children. We discussed balancing a life in medicine and family. Everyone had a great time. Sorry guys!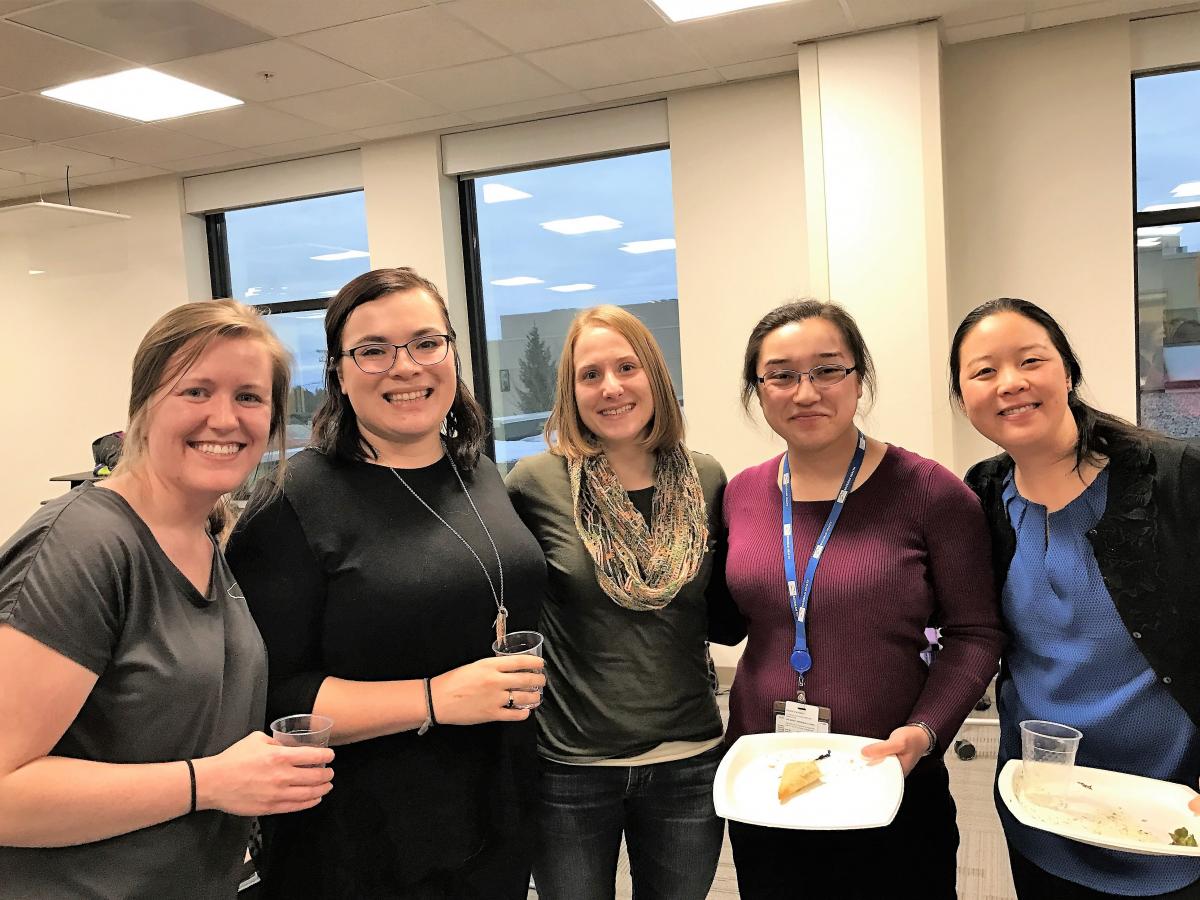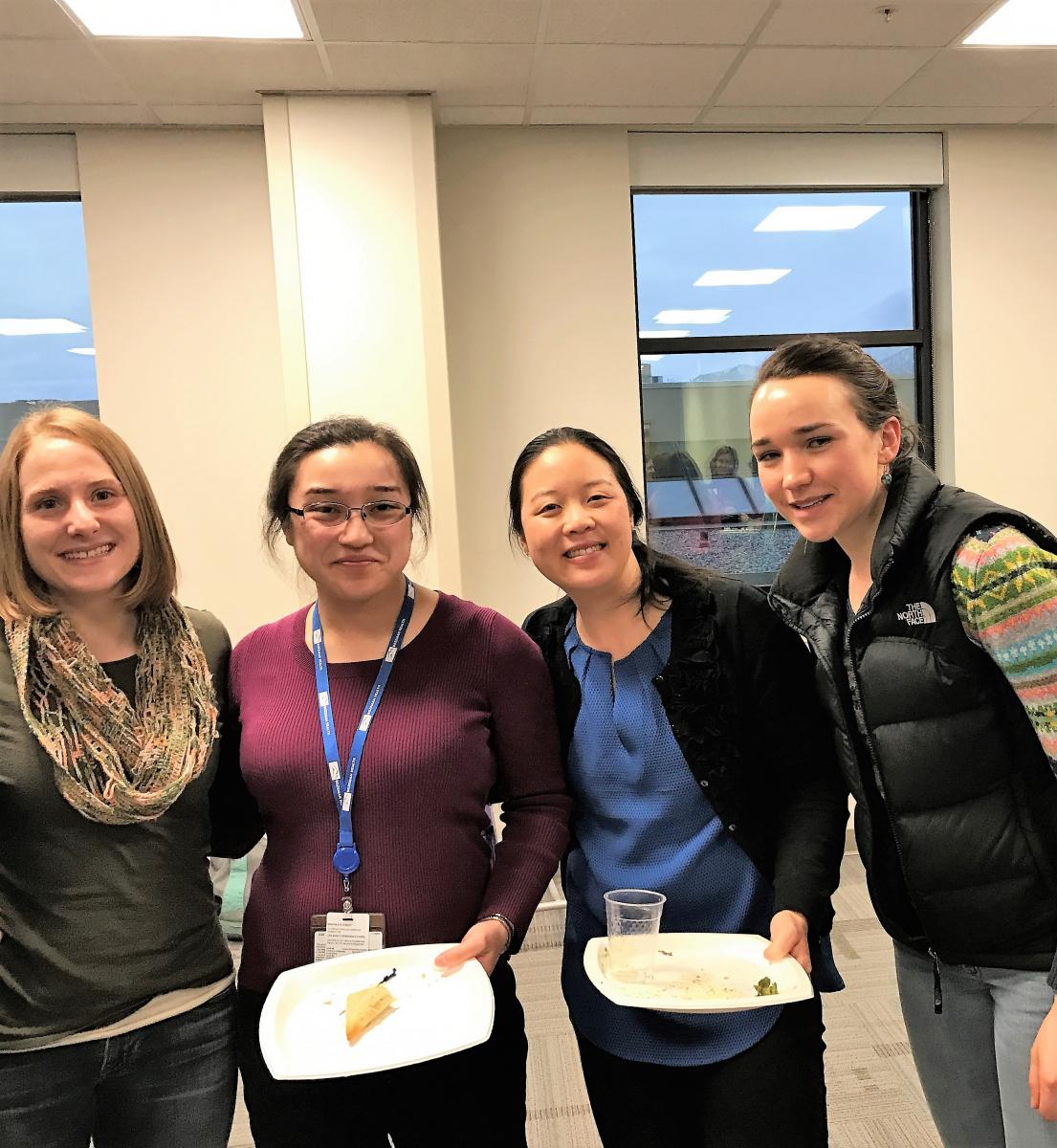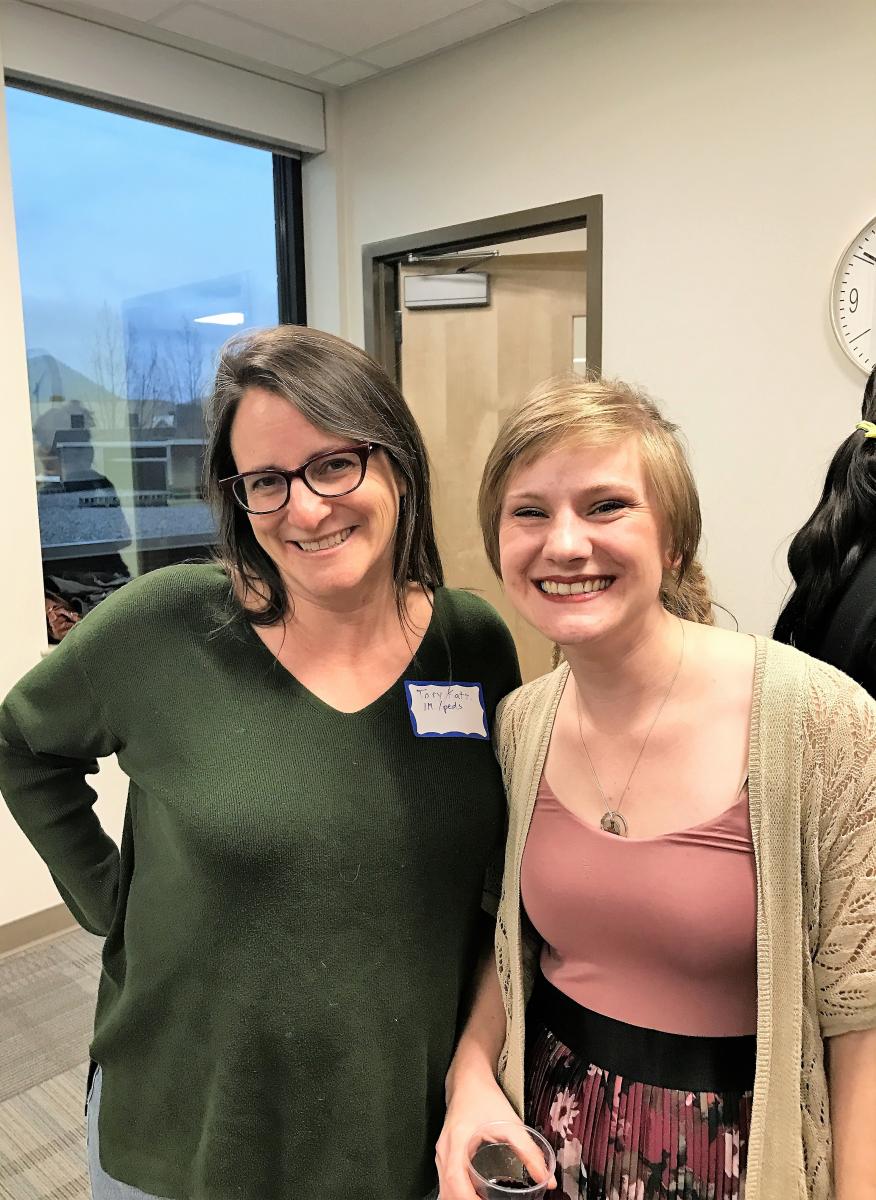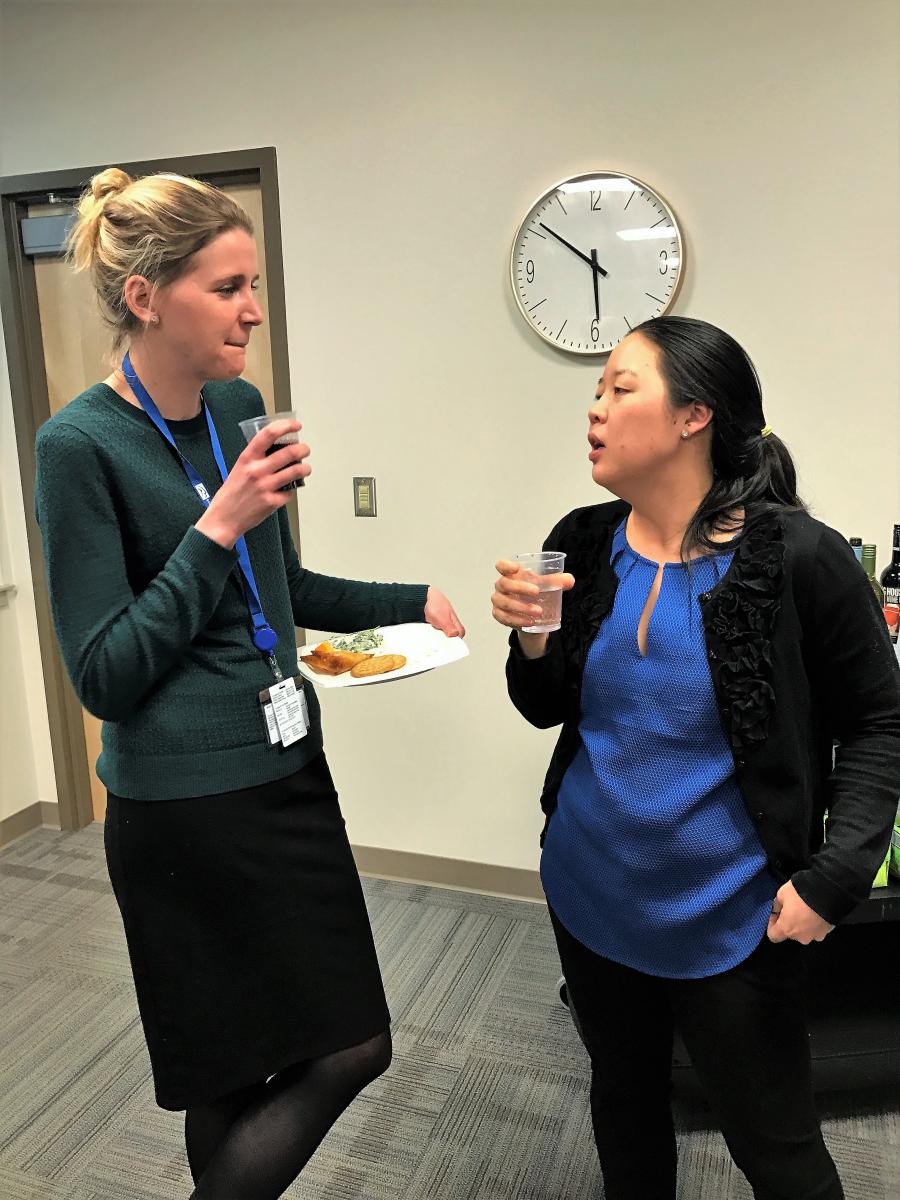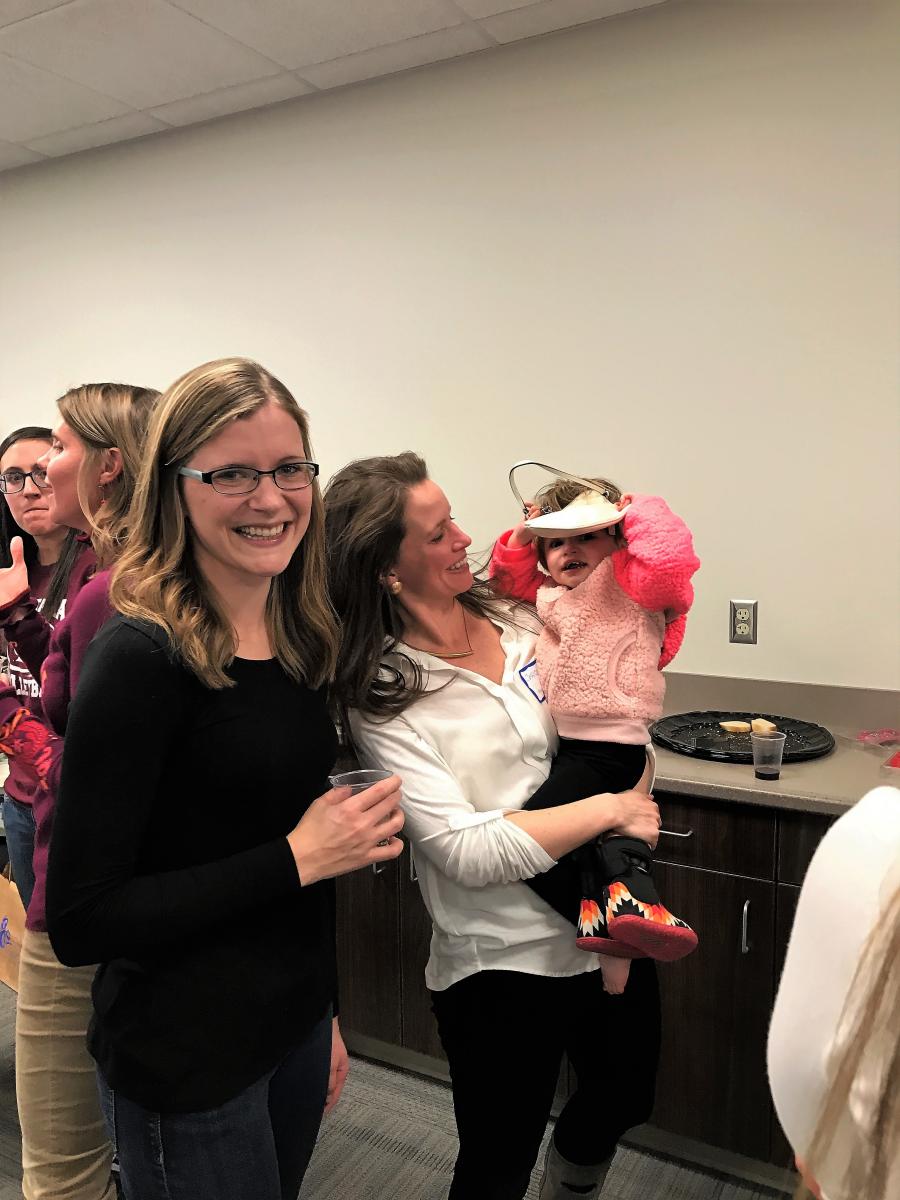 ---
Internal Medicine Meeting at Big Sky February 2017
This is a brief summary of the meeting planned by Michael Vlasses, MD, FACP and Brett Kronenberger, MD, FACP.
We had an excellent meeting at Big Sky with representation from all over our state. The skiing and snowshoeing were great. Claude Tonnerre, MD, FACP, ID gave an update on C diff. The spores can live up to 5 months on hospital surfaces, only soap and water remove spores from hands. Sharon Hecker MD, FACC, cardiologist discussed robust evidence of lifestyle modification consisting of healthy diet, exercise and stress reduction on preventing ASCVD. Linda Waring MD, gynecologist updated us on Zika Virus and microencephaly. Avoiding exposure is the best. Infected women should wait 8 weeks to attempt pregnancy and infected men should wait 6 months before attempting pregnancy. Kristin Hueftle, MD, geriatrician discussed the harms of polypharmacy in the geriatric population and deprescribing protocols. Gyorgy Mundruczo, MD, pulmonologist reviewed some very interesting cases presenting with shortness of breath and importance of a basic history and physical. Nathanial Readal, MD, Urologist reviewed management of acute and chronic urinary retention. James Hueftle, MD, FACP, oncologist reviewed immunotherapy for treatment of cancer. Brain Rose, MD, endocrinologist reviewed interesting cases of endocrine emergencies. He described a patient with hypercalcemia that had been consuming more than 20 tums a day after stopping her PPI. John McCahan, MD, rheumatologist discussed advances in treatment by blocking cytokines. The array of biologics is continuing to enlarge. They are also very expensive. Pam Hiebert, MD, FACP, internist discussed physician wellness and burnout prevention. I discussed why this topic matters and the increasing prevalence. We discussed important organizations strategies to reduce burnout as well as resiliency methods.
Overall a great conference. Hope to see you there next year.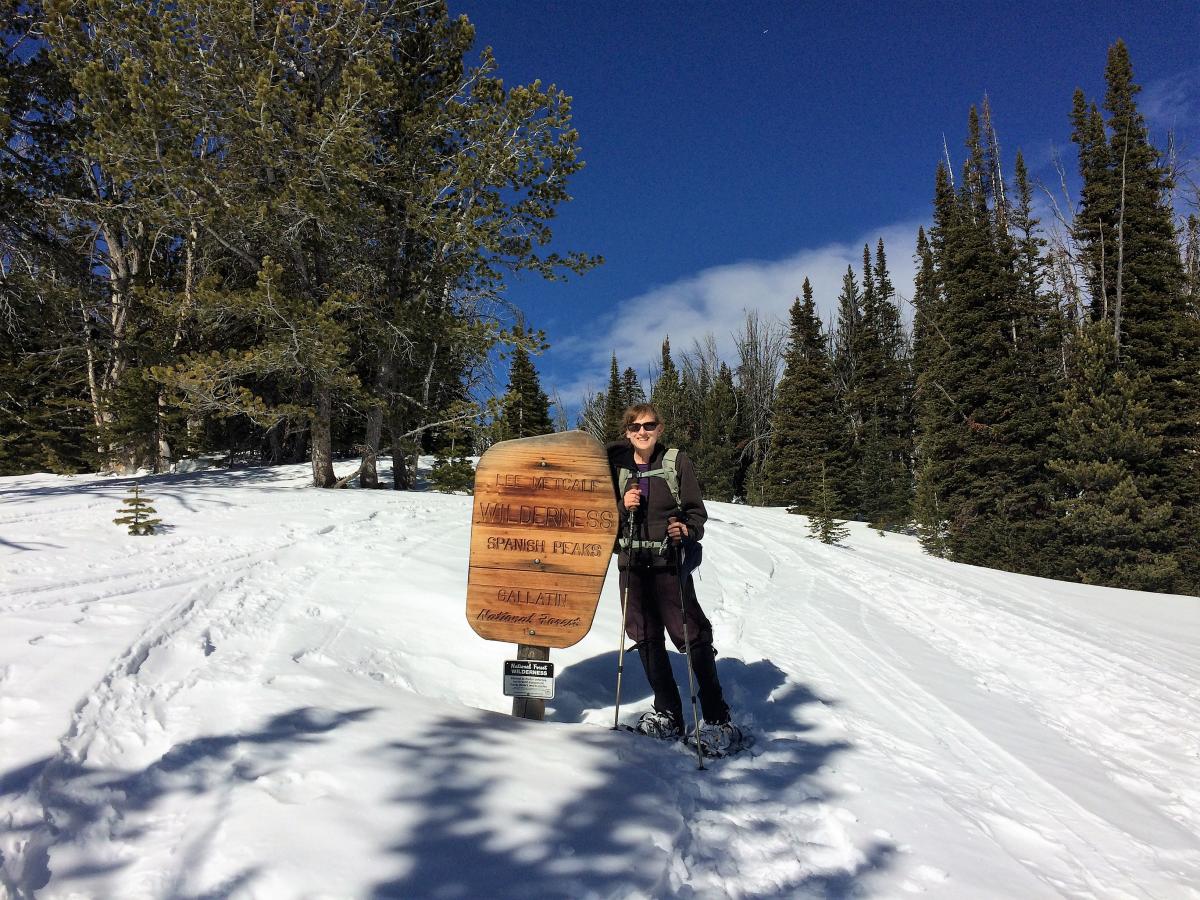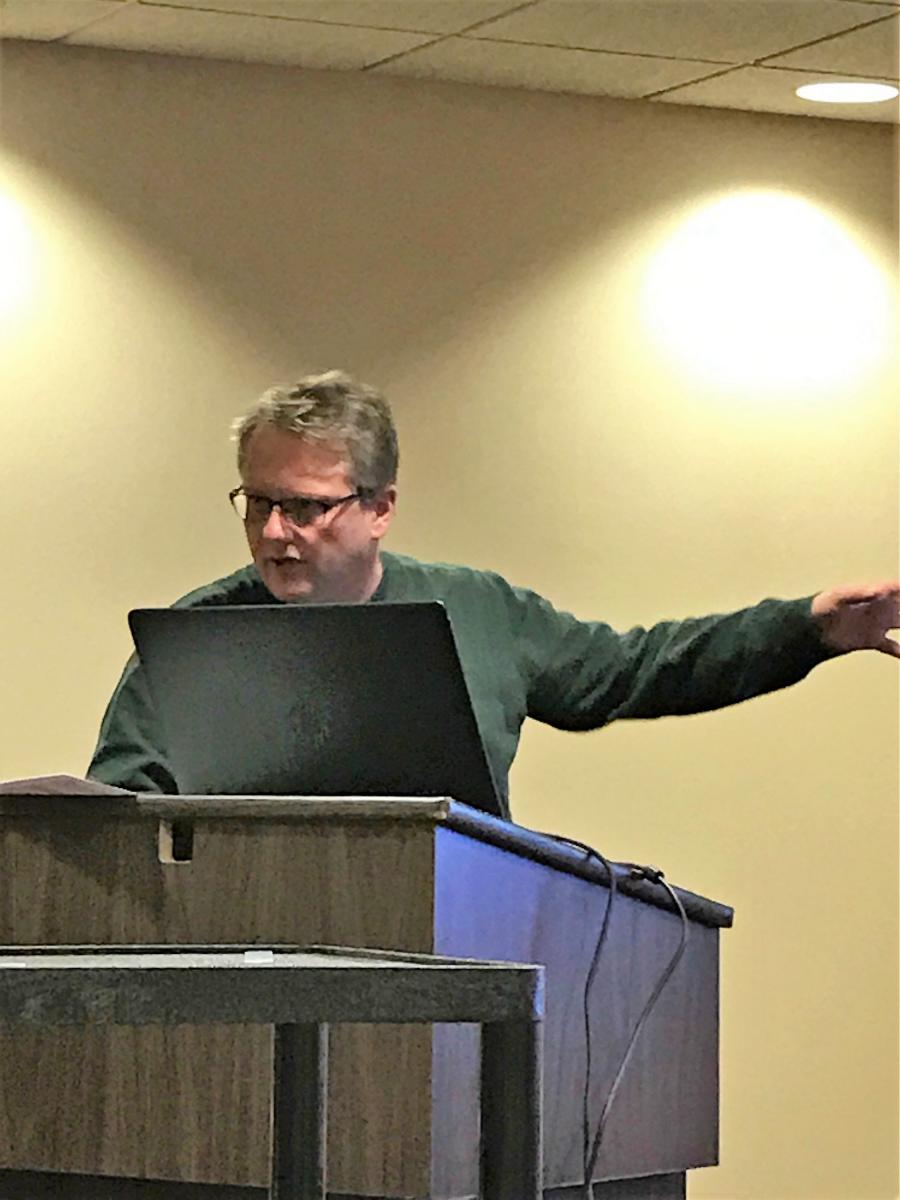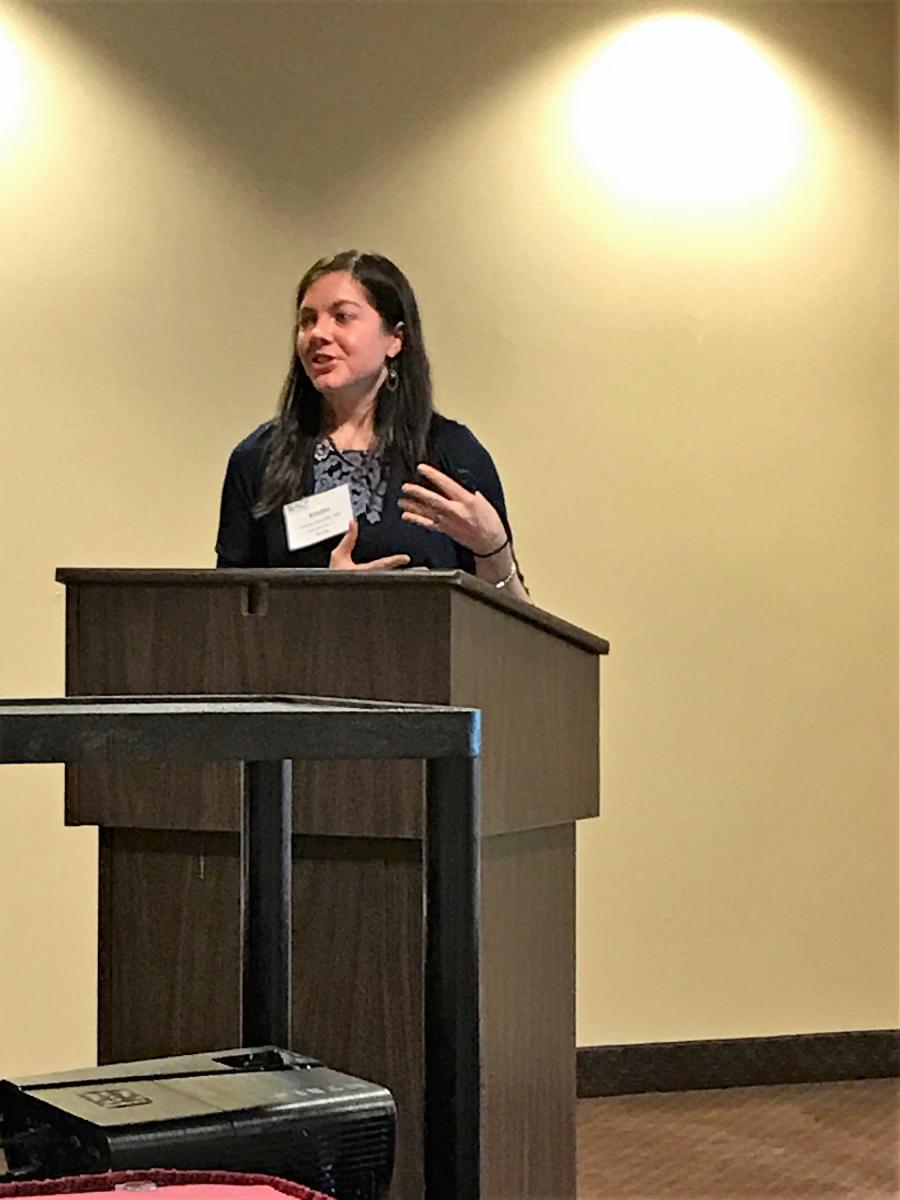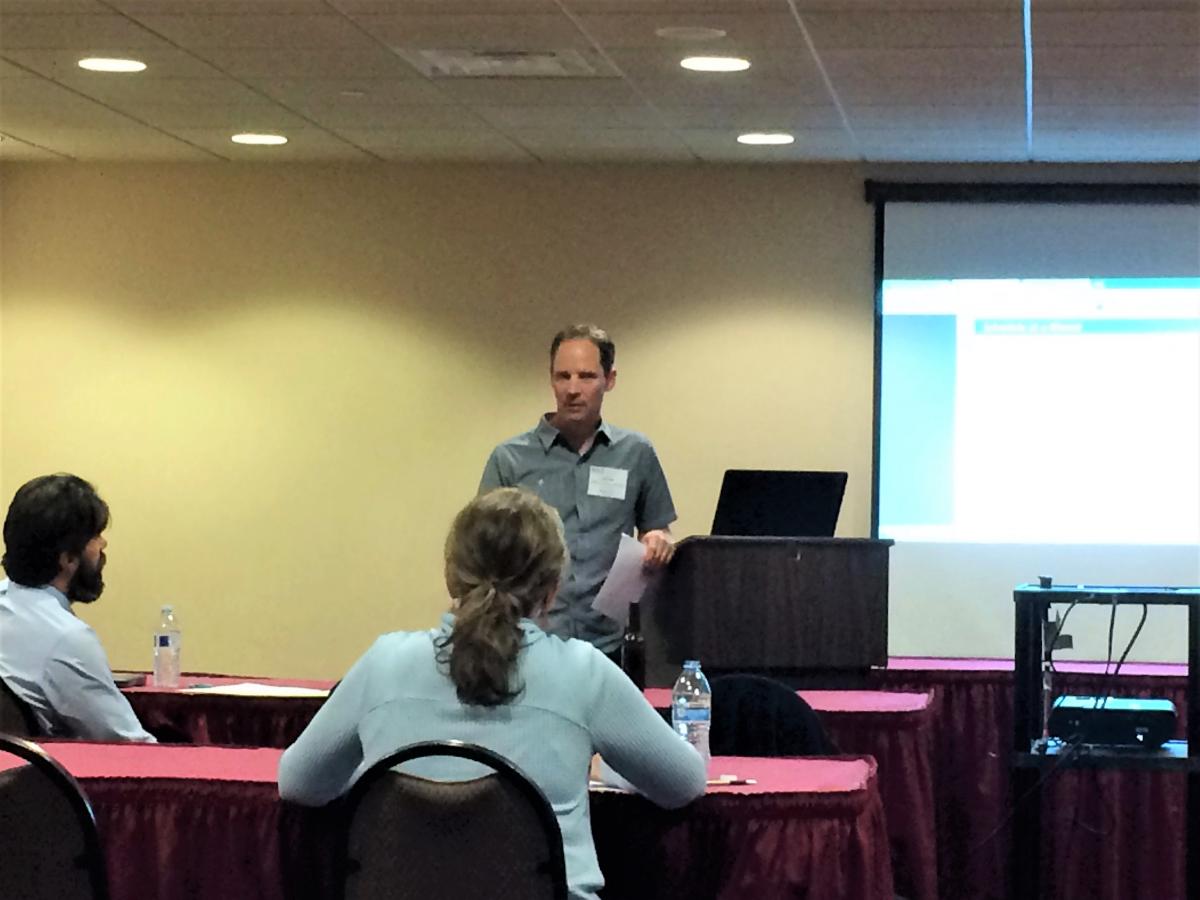 ---
ACP 2017 in San Diego
We had around 37 Montana physicians and APCs join over 8000 people attending the 2017 ACP Internal Medicine Meeting in San Diego. My favorite part is the great diversity of internists from all over the world, united in our goal to provide excellent care to our patients. It is enriching to connect with colleagues we know as well as new interesting people. We share similar rewards and struggles. Of course there are so many courses, it is hard to choose. If you have never attended an annual meeting, please put it on your bucket list. You won't be sorry.
I am proud to be a member of ACP for their work on advocating for patients and physicians. ACP has an advocacy campaign to bring about meaningful health care reform. We must oppose any reforms that weaken or rollback current coverage, essential benefits and consumer protection. Universal access to health care is our ultimate goal.
ACP is also active in measures to improve professional satisfaction and burnout prevention. Please be sure to read the recent position paper below. ACP is working with other organizations at the national level to improve physician happiness. Of course one of these factors is to improve ABIM. It is crucial to get this done ASAP. There is still a lot of frustration.
I would love to hear from all of you about issues that affect you and any way ACP might help.
Take a look at some of our photos from the chapter reception.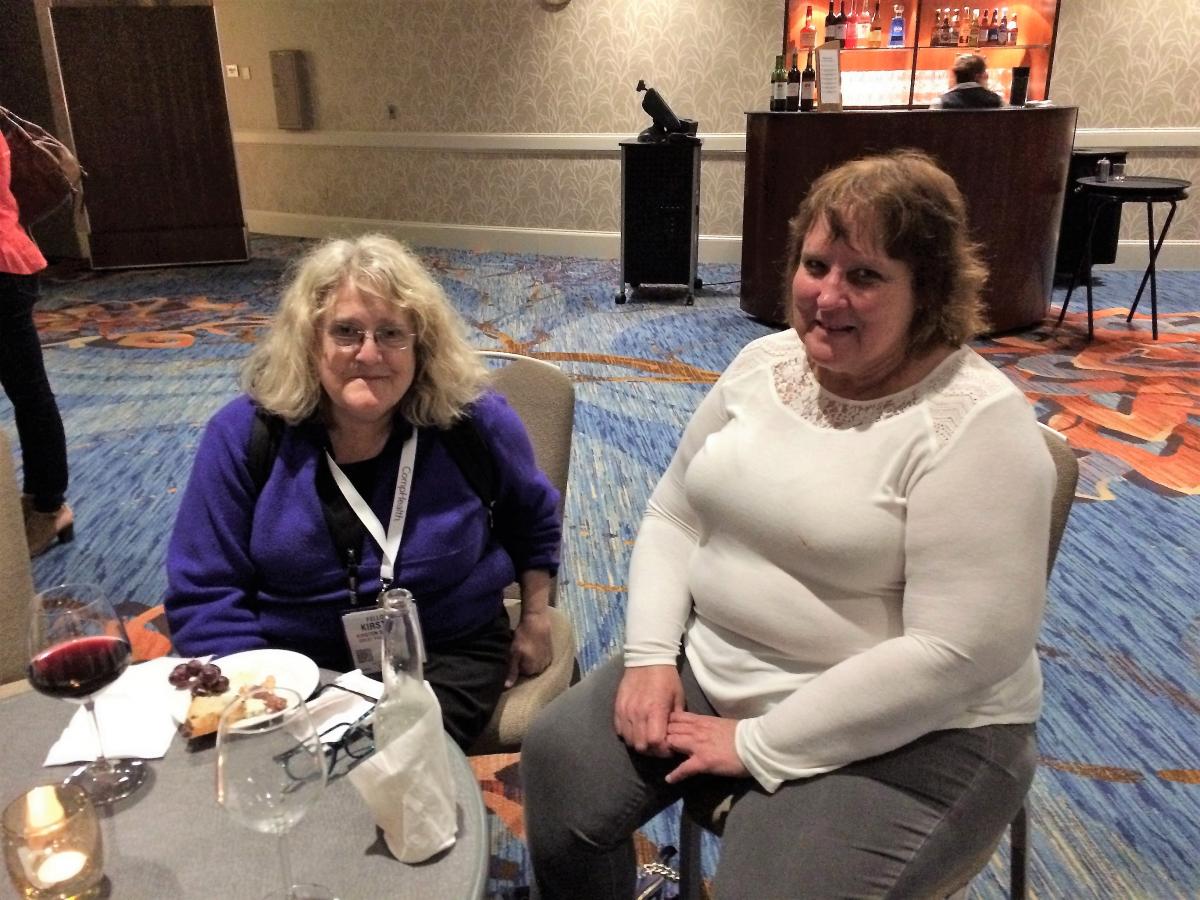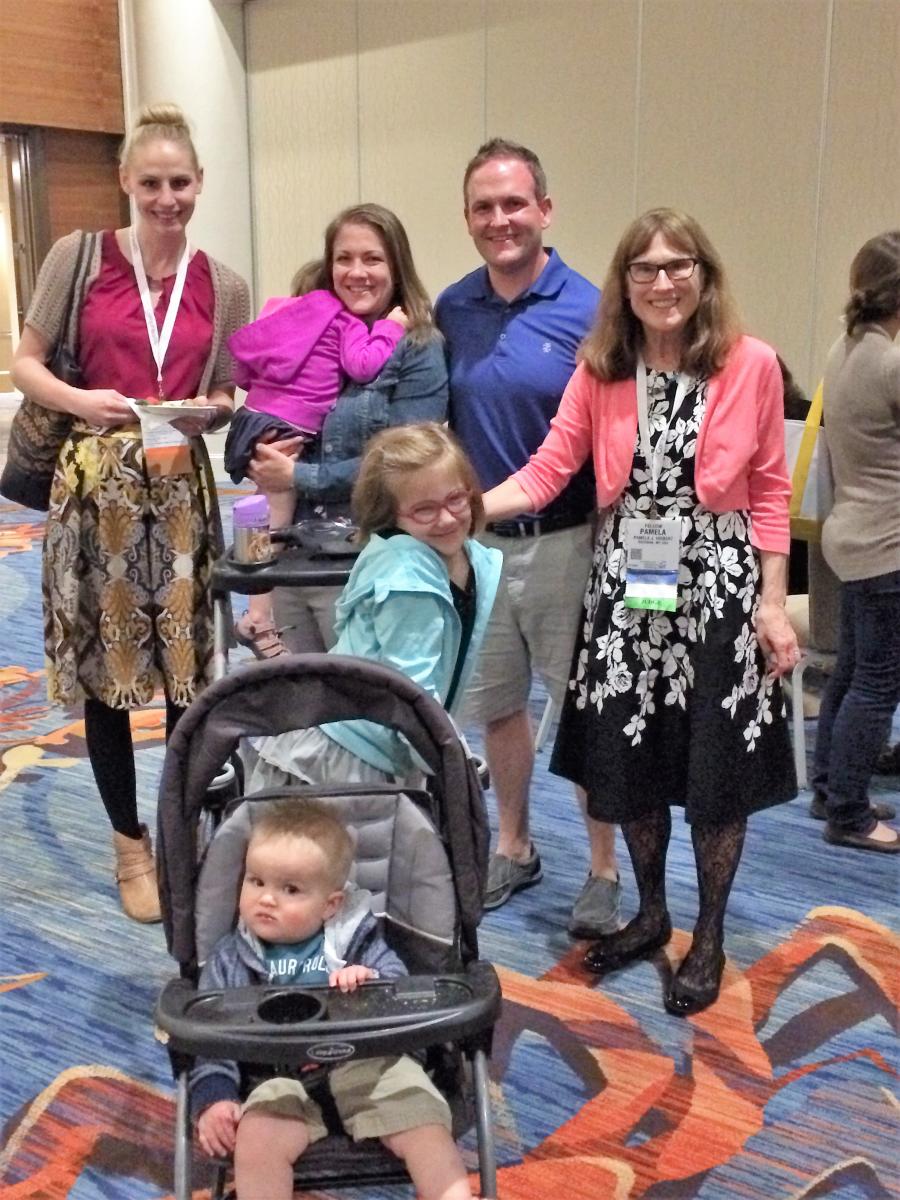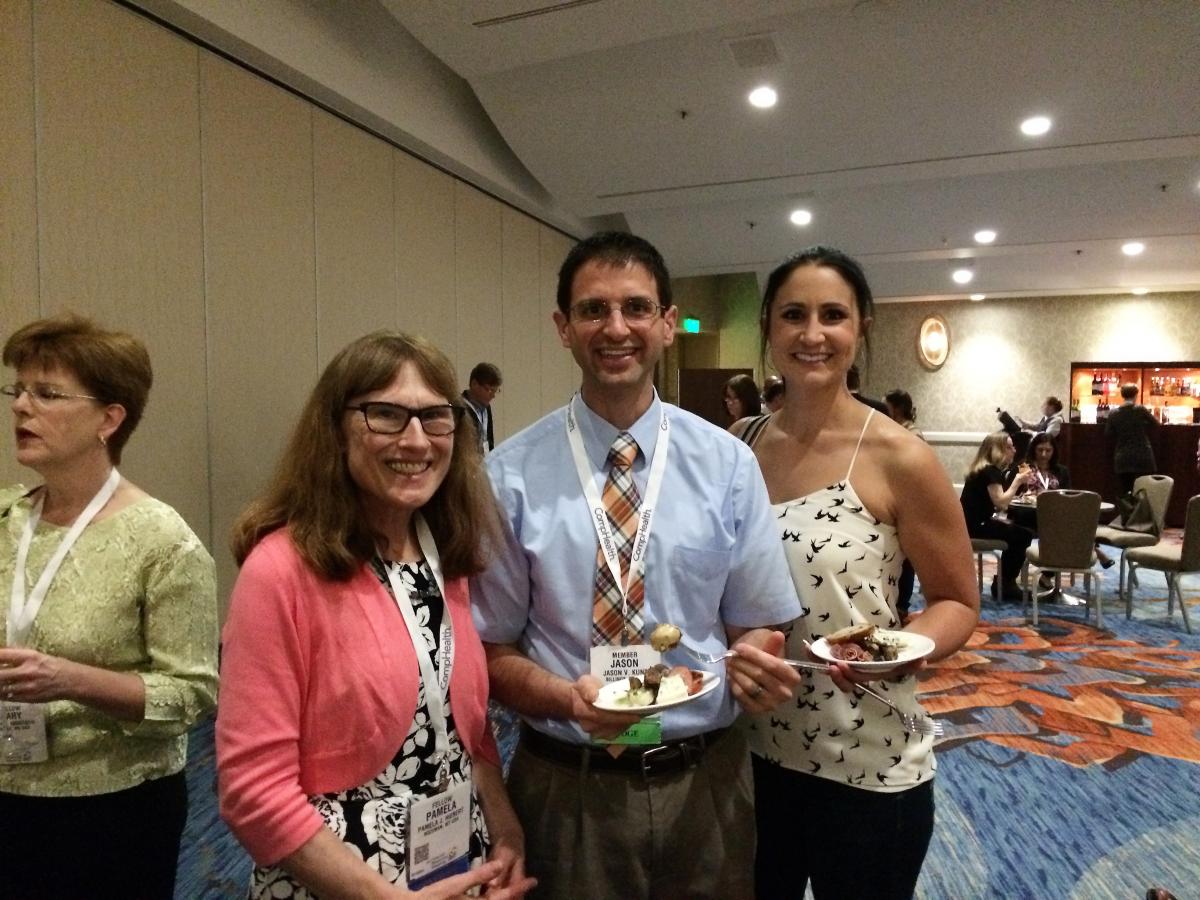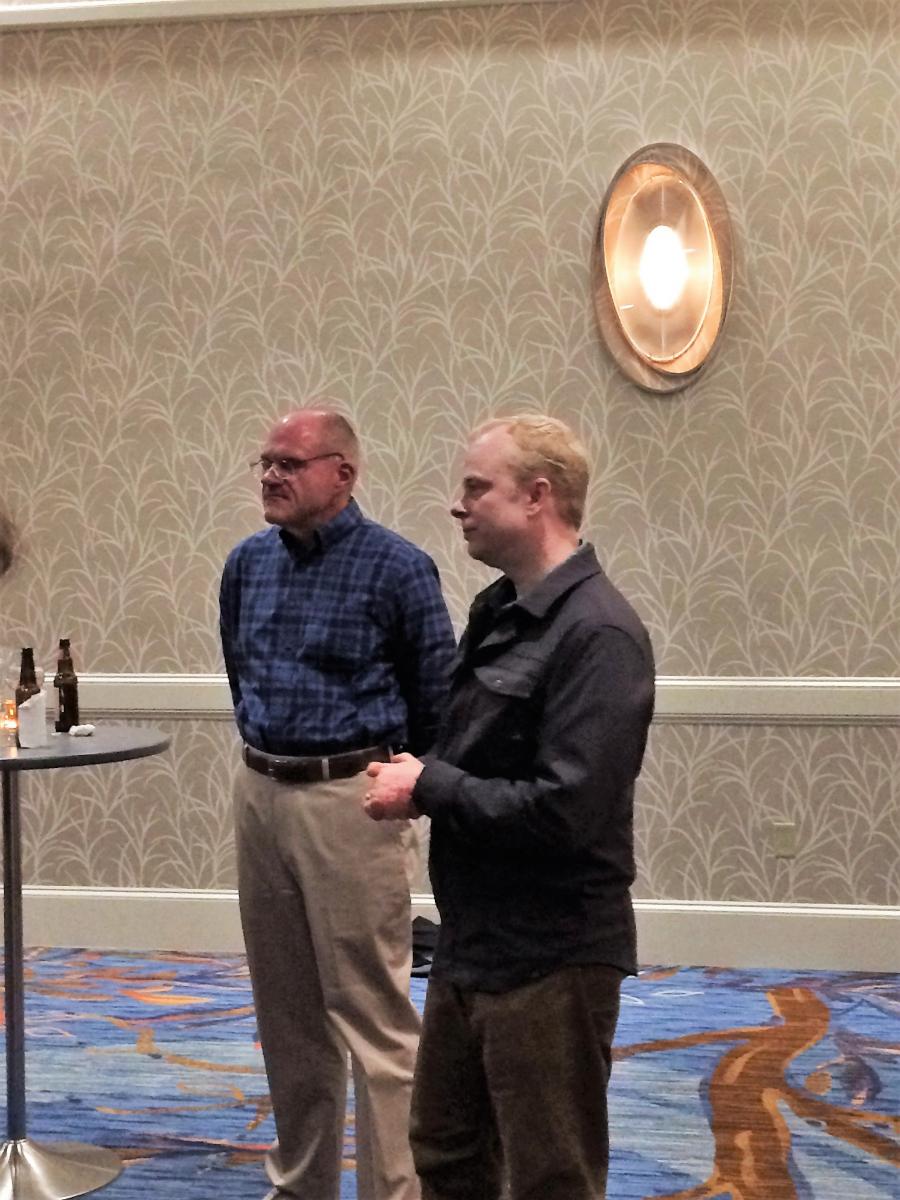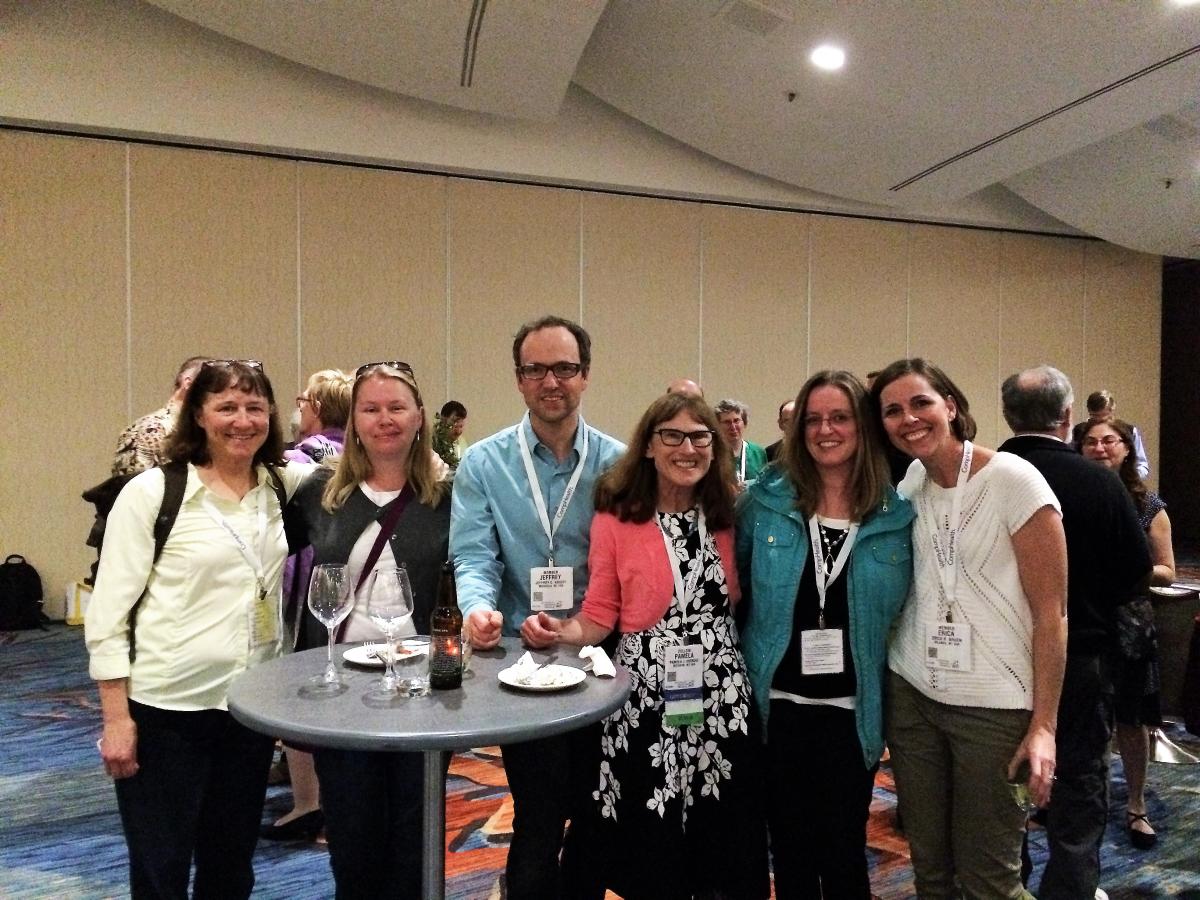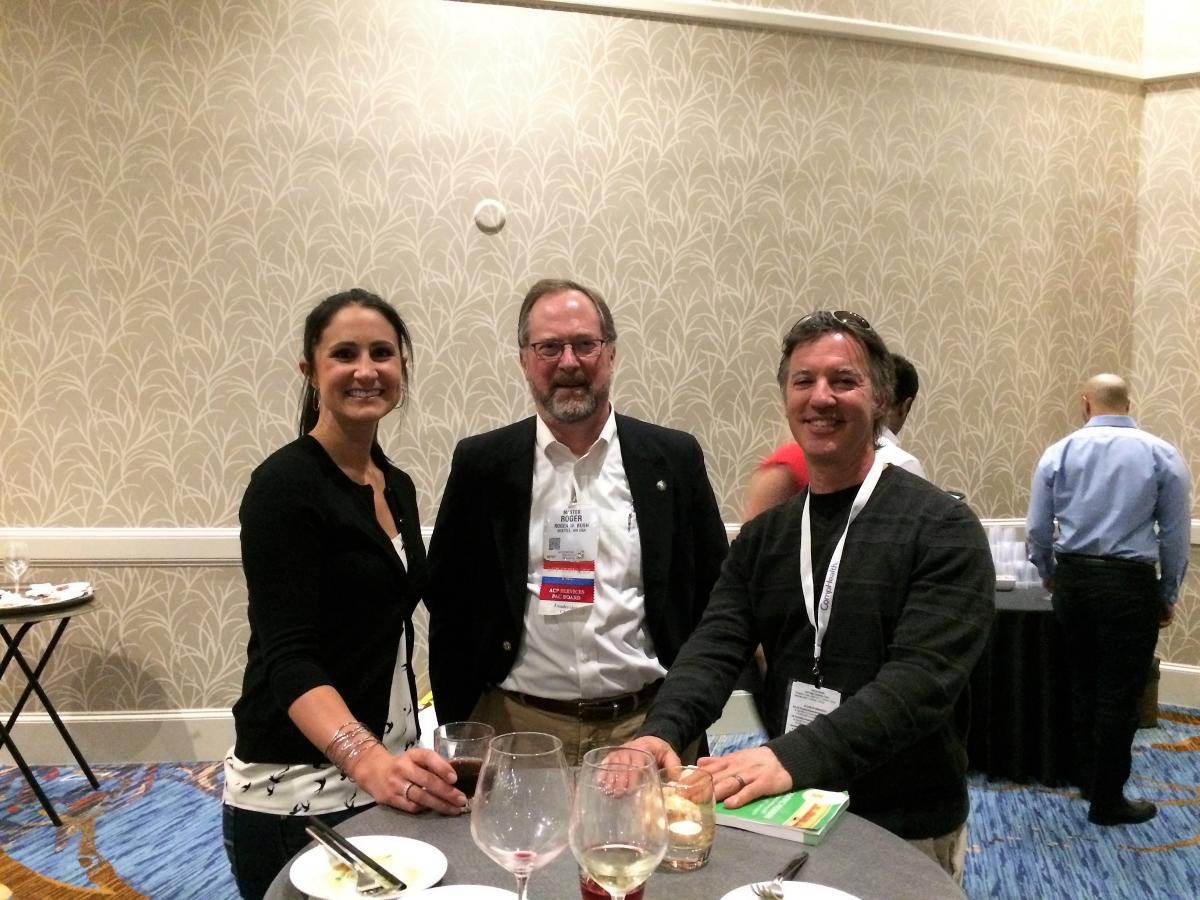 ---
Congratulations
Congratulations to Kale Knudson, MD, winner of the Montana chapter meeting abstract competition, for being the first resident from Montana to attend the National ACP Abstract Competition in San Diego.
The Billings Clinic Internal Medicine residency program's first group of internists will graduate June 23, 2017. This is the best way to supply internists to Montana.
ACP Early Career E-Poster Showcase Winners – ACP offered an electronic abstract competition to the post-training members this year, there were 153 submissions, 50 of them were selected to be part of an E-Poster showcase. Congratulations to Emma Sargsyan, MD for being chosen from Montana.
Congratulations to the new Fellows who participated in convocation in San Diego.
David J. Crites, MD, FACP (Bozeman)
Alyssa V Burkhart, MD, FACP (Billings)
Charlotte R. Nelson, MD, FACP (Missoula)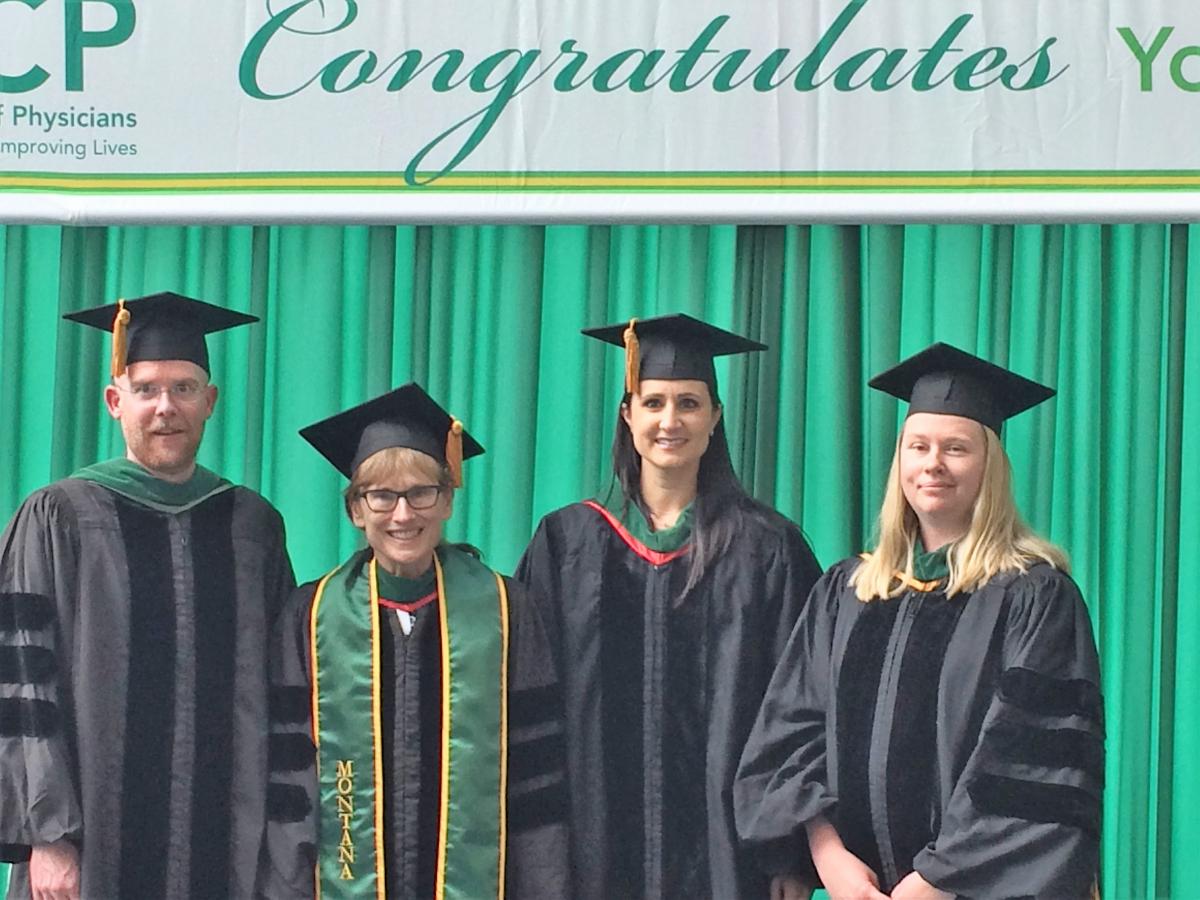 ---
Welcome New Members
Kathleen Harder-Brouwer, ANP-C MD, Hamilton
Mary O'Rourke, MD, Bozeman
Sean Seagraves, Medical Student Member, Bozeman
Allyson Peterson, Medical Student Member, Billings
Conner McCormick, Medical Student Member, Bozeman
Thomas Kelly, MD, Member, Bozeman
Tory Katz Kelly, MD, Physician Affiliate, Bozeman
Cate Burgess, Medical Student Member, Bozeman
Stephen Asay, Medical Student Member, Billings
Lawrence Brouwer, MD, Physician Affiliate, Hamilton
---
New Fellow last Six Months
Congratulations to Alyssa V. Burkhart, MD, FACP who was elected to Fellowship on March 1, 2017.
---
Save the Date
Montana Chapter Scientific Meeting, September 28-30th, St. Providence Health & Services—St. Patrick Hospital, Missoula
Highlights include:
Updates in diabetes management, and prevention and management of the diabetic foot
Structural heart disease interventions
Management of chronic, noncancer pain
Dementia updates
Palliative care panel
Updates in hospital medicine
Hope to see you there!
---
New Paper from ACP Examines the Ethical Use of EHRs and Health IT
A new ACP paper addresses how EHRs can best serve the patient-physician relationship and patient care; patient autonomy, privacy, and confidentiality; and professionalism, clinical reasoning, and training.
The paper asserts that electronic health records should facilitate high value patient-centered care, strong patient-physician relationships, and effective training of future physicians. EHR use should assist and enhance clinical reasoning and the development of cognitive and diagnostic skills. Features such as copy-and-paste should be employed judiciously, reflect thought processes about the current patient encounter, and meet the ethical requirements for an accurate and complete medical record. The paper also addresses confidentiality issues and the risk of unauthorized disclosure and use of protected health information.
The paper was developed by ACP's Ethics, Professionalism, and Human Rights Committee, and was published in in the Journal of General Internal Medicine
---
Recruit-a-Colleague Chapter Rewards Program 2017-2018
As an expansion of the national Recruit-a-Colleague program, rewards are given to chapters that encourage local level peer-to-peer recruitment. This program is an excellent opportunity for chapters to build membership while earning chapter revenue and helping members earn dues credits.
The national Recruit-a-Colleague program rewards successful recruiters with dues credits for each new full Member or Physician Affiliate member recruited (up to the amount of annual dues) and a chance to win a trip to the annual Internal Medicine meeting. The program runs each year from April 1 through March 1.
The chapter program still rewards the individual recruiter as stated above, but it also:
Provides a $100 reward to the recruiter's chapter for each new member recruited (Please note that international chapters will receive a monetary reward equal to 25% of the newly-elected member's dues)
Provides one free registration to Internal Medicine 2019 for the chapter per every 10 new members recruited
Provides an additional $25 reward to chapters for each of the first two years that a new member who is recruited through this program renews his/her membership
Applicants for Membership or Physician Affiliate Membership must apply using a specially coded application, dues must be paid in full, and the recruiter's name must be listed on the application. If the application is downloaded from ACP Online, the recruiter's name and the code RACC must be listed at the top of the application.
Please contact Carrie Reisig for specially coded applications.