You are here
Montana Governor's Newsletter June 2016

---
---

Pam Hiebert, MD, FACP, ACP Governor
---
Governor's Message
I have now officially started my four year term as Montana Governor of ACP. I have big shoes to fill after great prior Montana Governors. The Board of Governors met just prior to the national Internal Medicine Meeting in DC. ACP is continuing to advocate for patients as well as physicians.
Some priorities of the college are:
Continued reform of ABIM and to make MOC more meaningful and less painful.
Establishing new practice models such as team based family and patient centered care
Optimizing performance measurements
Reducing the cost of health care such as choosing wisely campaign, decrease pharmaceutical costs and increase transparency
Increase outreach of ACP
Increase professional satisfaction and decrease administrative burden (ACP physician wellness committee established)
Increase access to information
I would appreciate hearing from you on any of these issues or other issues you would like to see ACP address.
The Internal Medicine Meeting May 5 to 7 was excellent as usual. There were over 10,000 in attendance. As usual it is hard to choose from numerous great educational options available. Please mark your calendar for March 30 to April 1, 2017 for Internal Medicine Meeting in San Diego, CA.
A few take home points I learned:
More PPI adverse effects, besides osteoporosis and C diff diarrhea, renal failure (due to decreased Mg absorption) dementia and chronic headaches.
Quinolones should not be used for uncomplicated cystitis or bronchitis due to more side effects such as aortic aneurysm, insomnia, confusion, tendon rupture, permanent neuropathy, prolonged QT interval. Of course lawyers are aware of these side effects so be careful
Flonase and OTC decongestants can cause chronic rebound headaches when patients think they are treating "sinus headaches".
Guidelines are available for end of life discussions.
I hope to see you in Helena, Sept 8-10, 2016 for the fall scientific session.
I was fortunate to attend ACP leadership day in Washington DC May 3-4, 2016. Aleks Abrahamowicz first year WWAMI student also attended. We were able to bring ACP priorities to members of Montana Congress in DC. This was the first time in many years that we did not have to ask for elimination of SGR. We are thankful that ACP was instrumental in getting the SGR repealed.
The key priorities were:
Improving care of patients with chronic disease
Improving health information technology
Improving telemedicine
Integrating behavioral health into primary care
Stemming the increase in opioid abuse
Addressing the rise in prescription drug costs
Making Graduate Medical Education funding more effective
These issues have bipartisan support, however the main issue is always how to pay. Aleks is working on projects in mental health and articulated well the need to improve mental health programs in Montana. Congressional staffers always appreciate meeting our medical students knowing how important they are to our future.
If you would like more information, please visit ACP Web page and look at leadership day or email ma for more information. We are always looking for MT chapter members to attend. Please let me know if you are interested in attending in the spring of 2017.
Respectfully,
Pam Hiebert, MD, FACP
ACP Governor, Montana Chapter
Phone: 406-507-6090
---
Leadership Day Pictures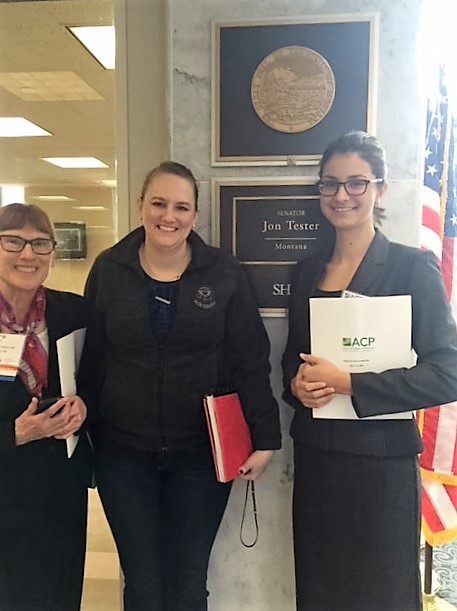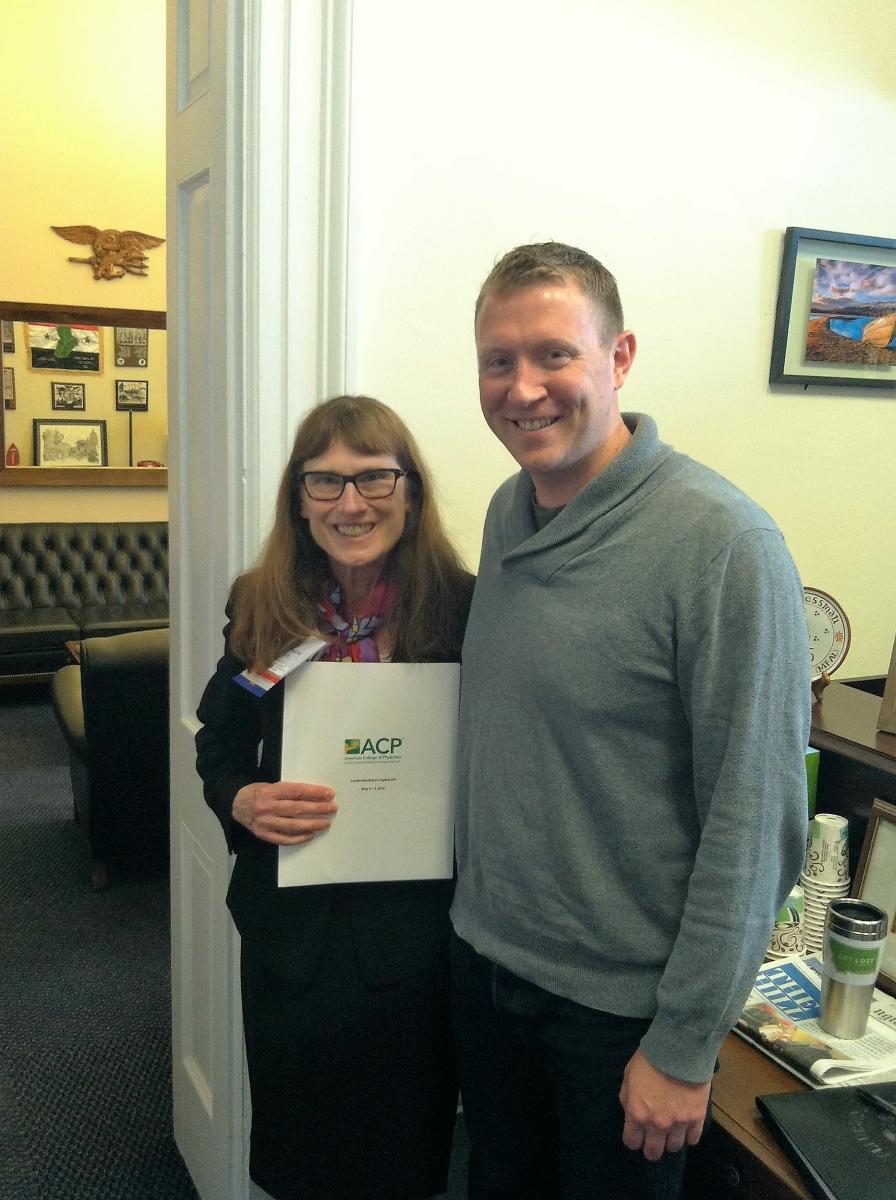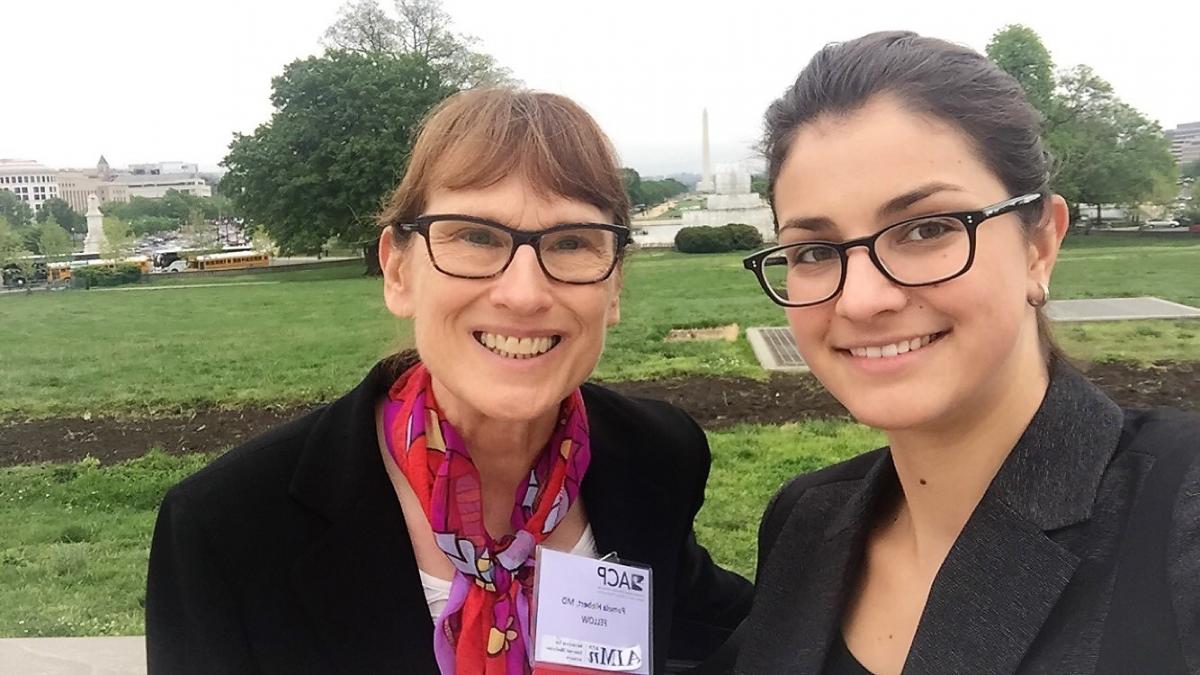 ---
Congratulations to Anna Loge, MD, FACP for Participating in Fellowship Convocation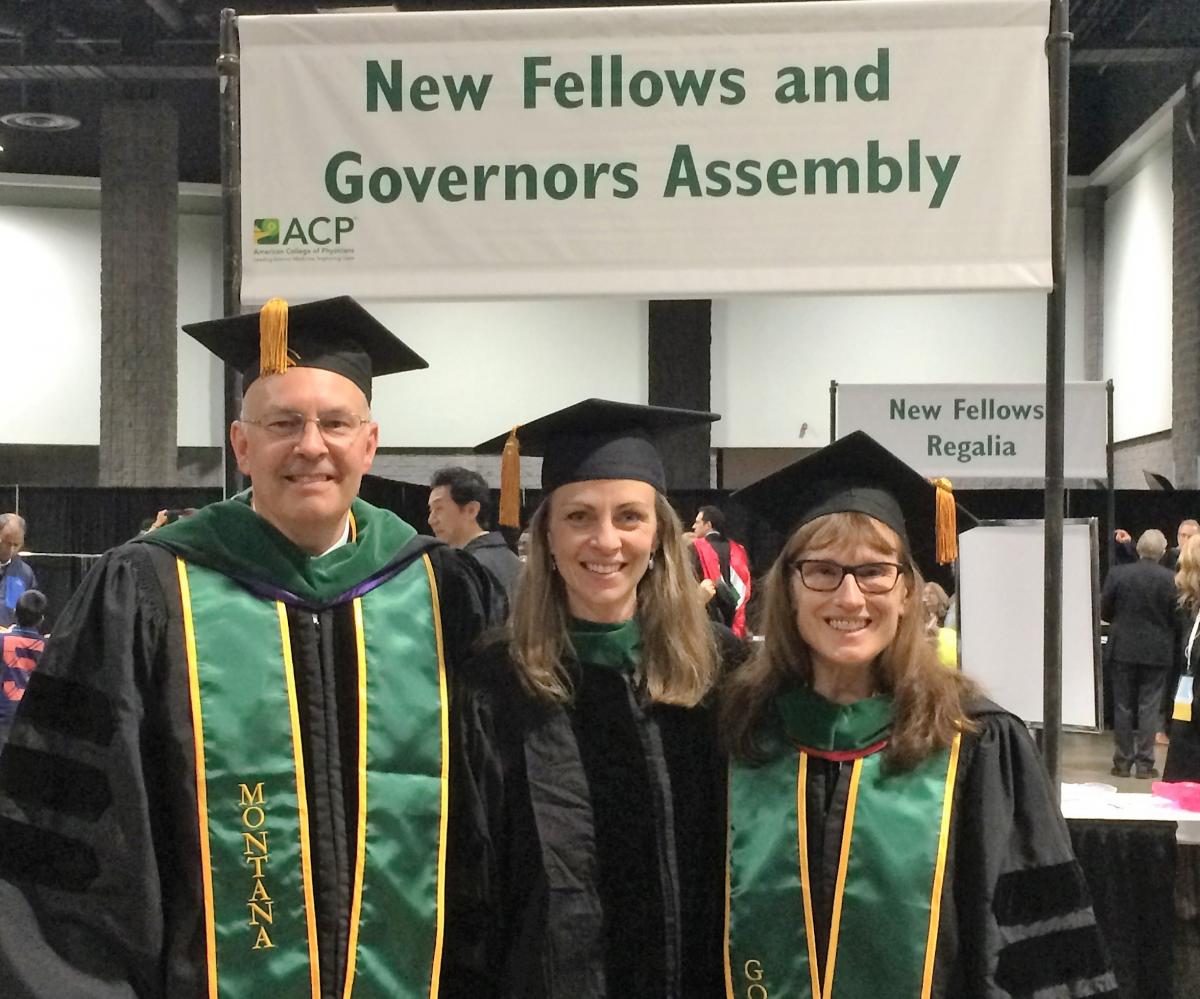 Photo caption: Jay Larson, MD, FACP, Anna Loge, MD, FACP, and Pam Hiebert, MD, FACP.
---
Thanks for Attending the Northwest Regional Reception (Montana, Alaska, Washington & Oregon)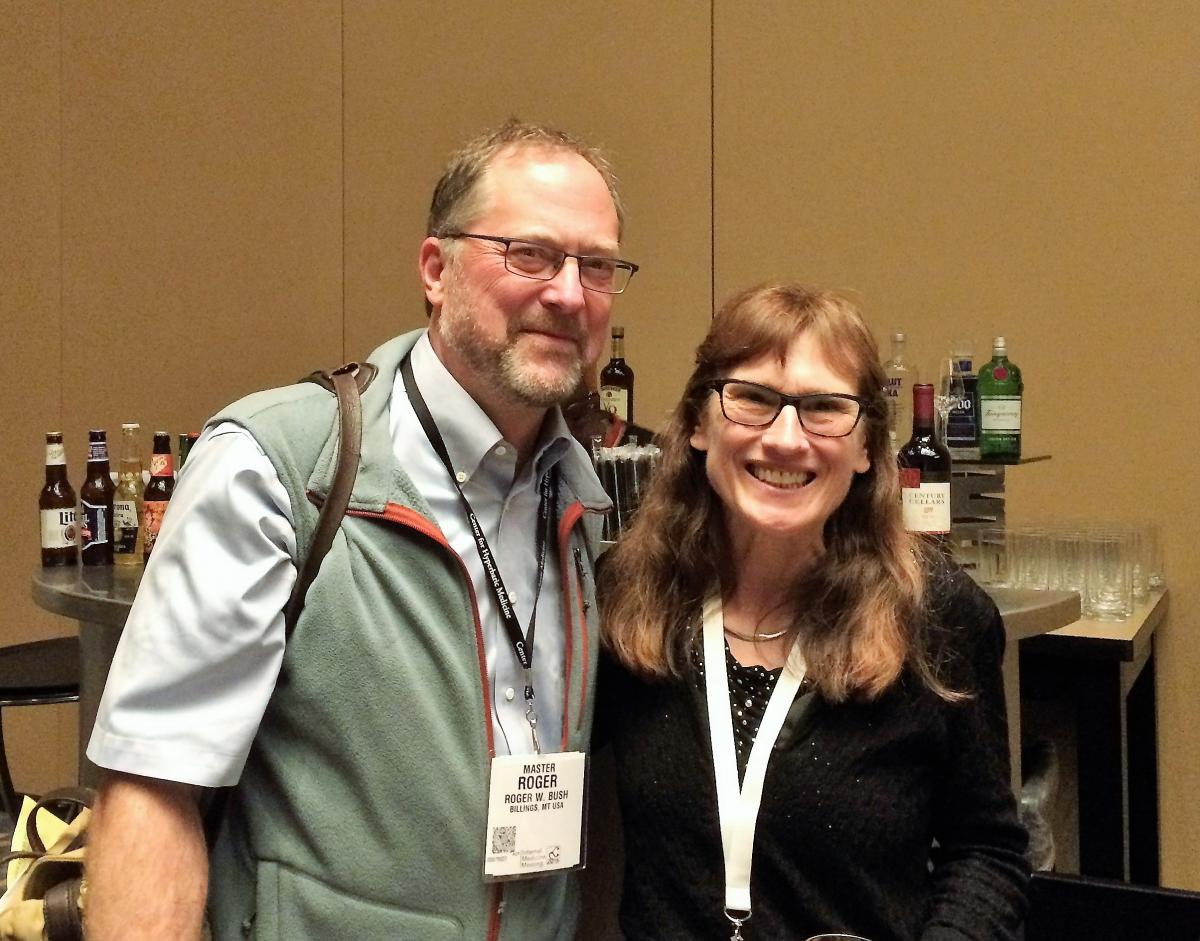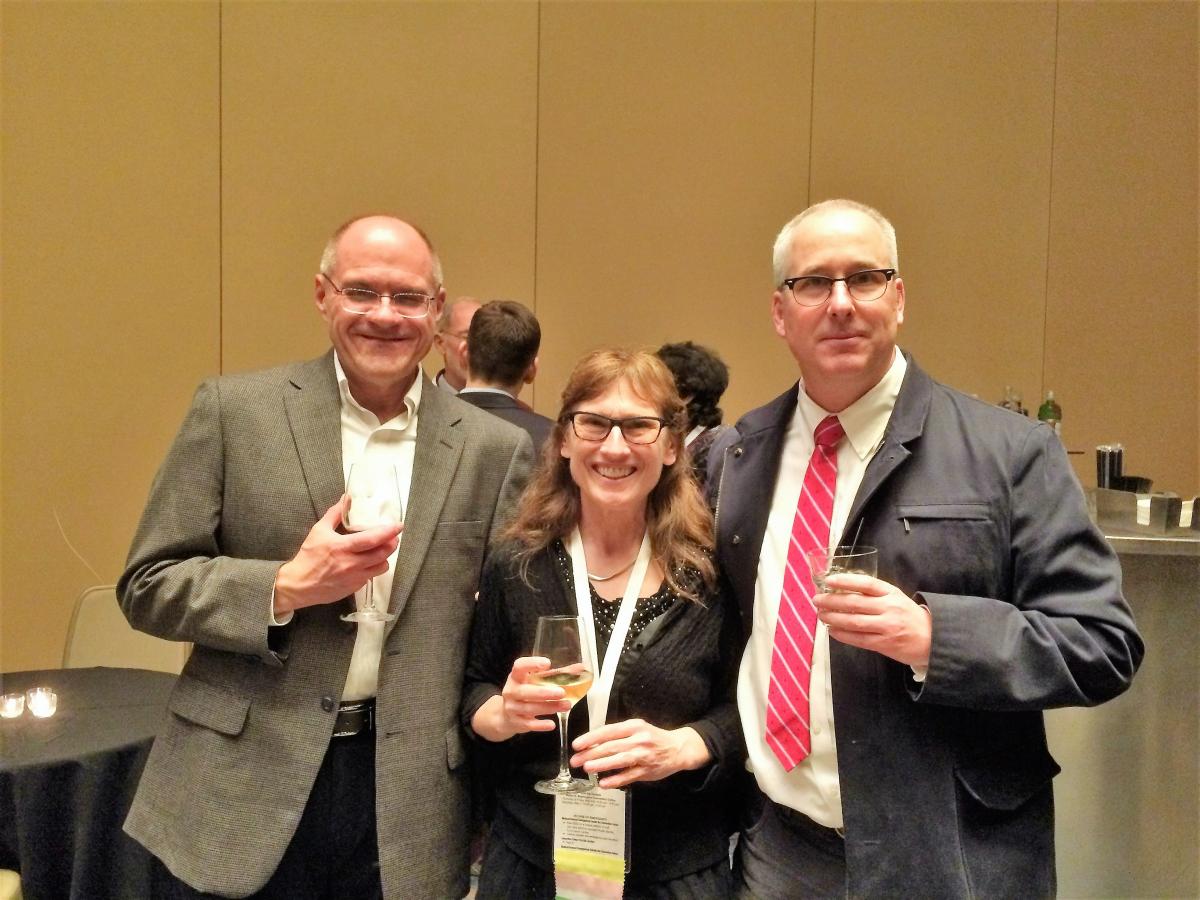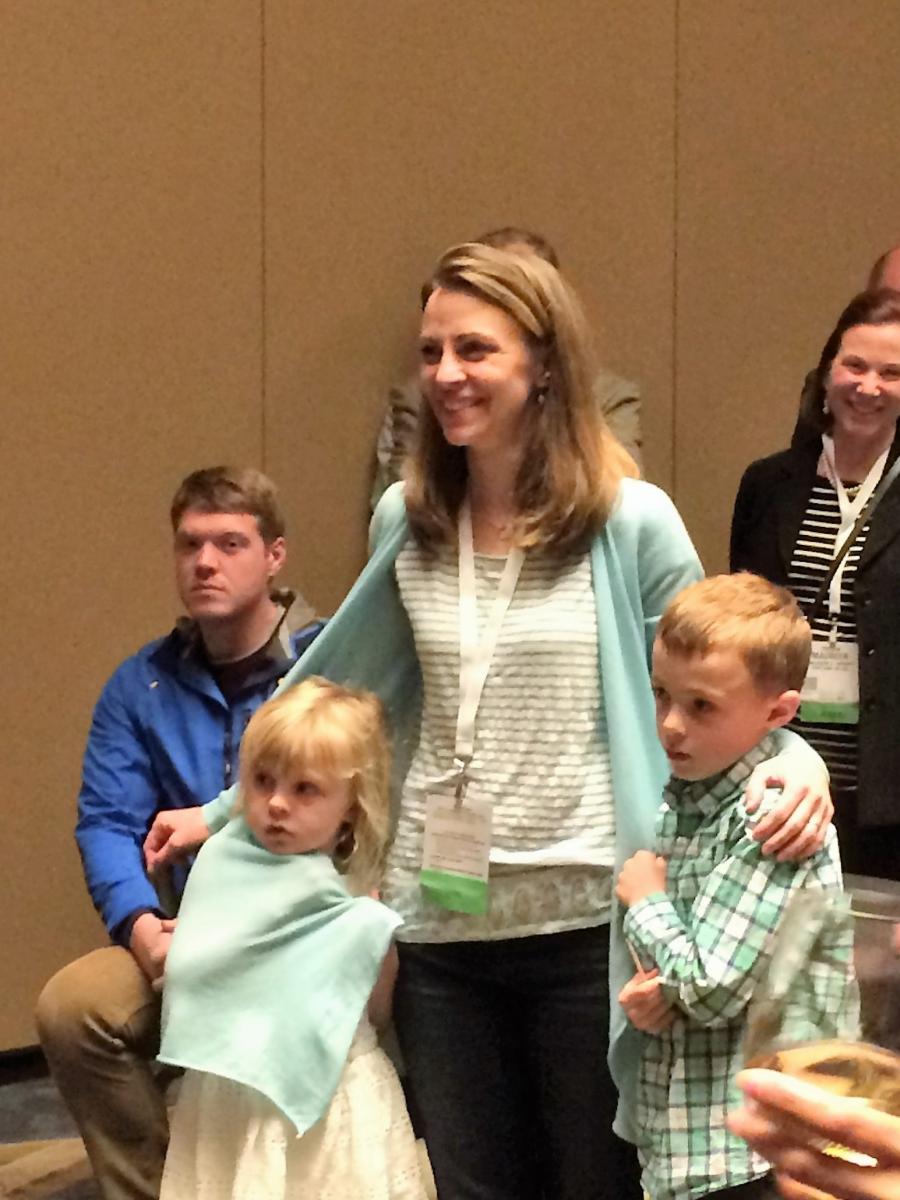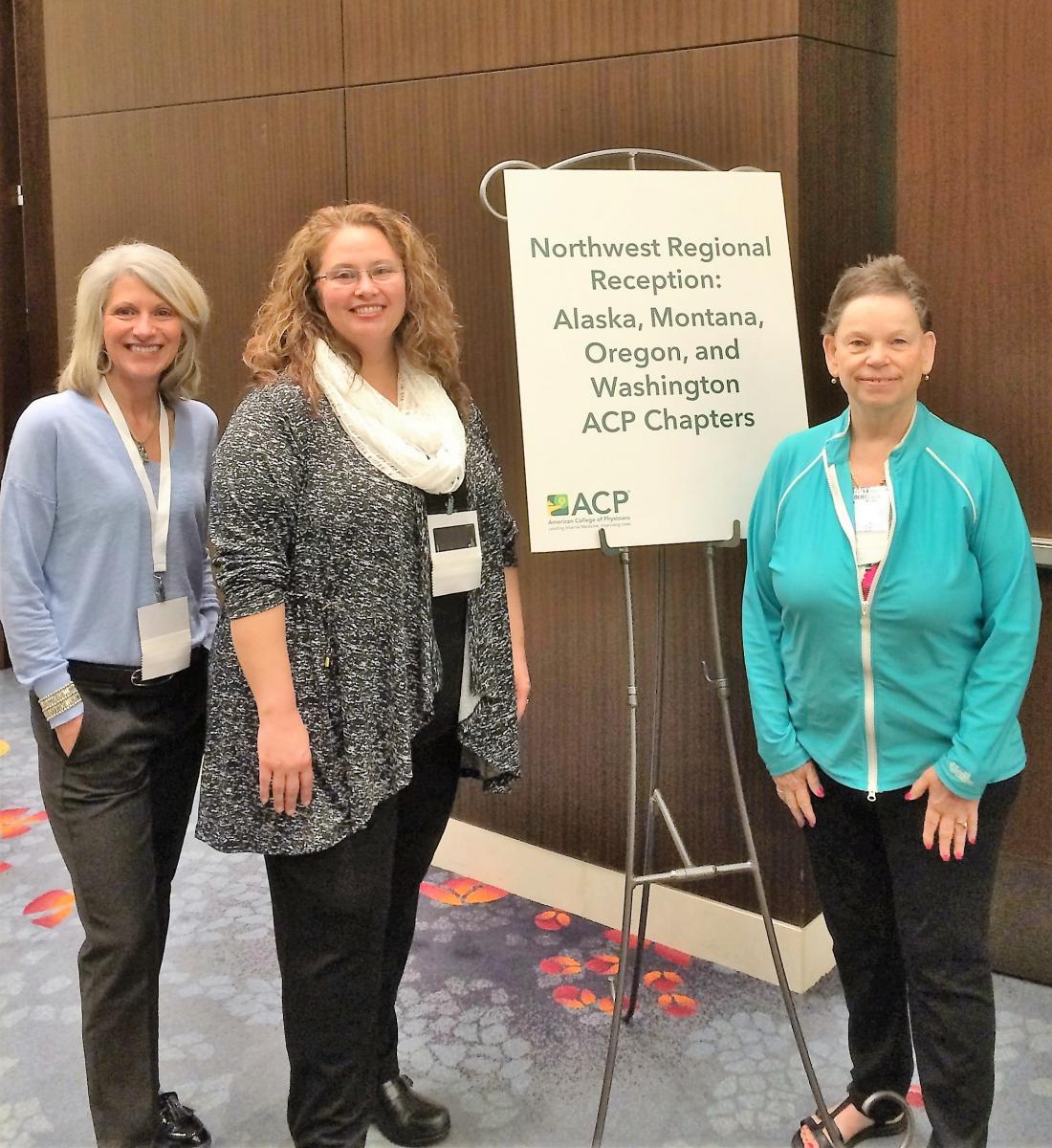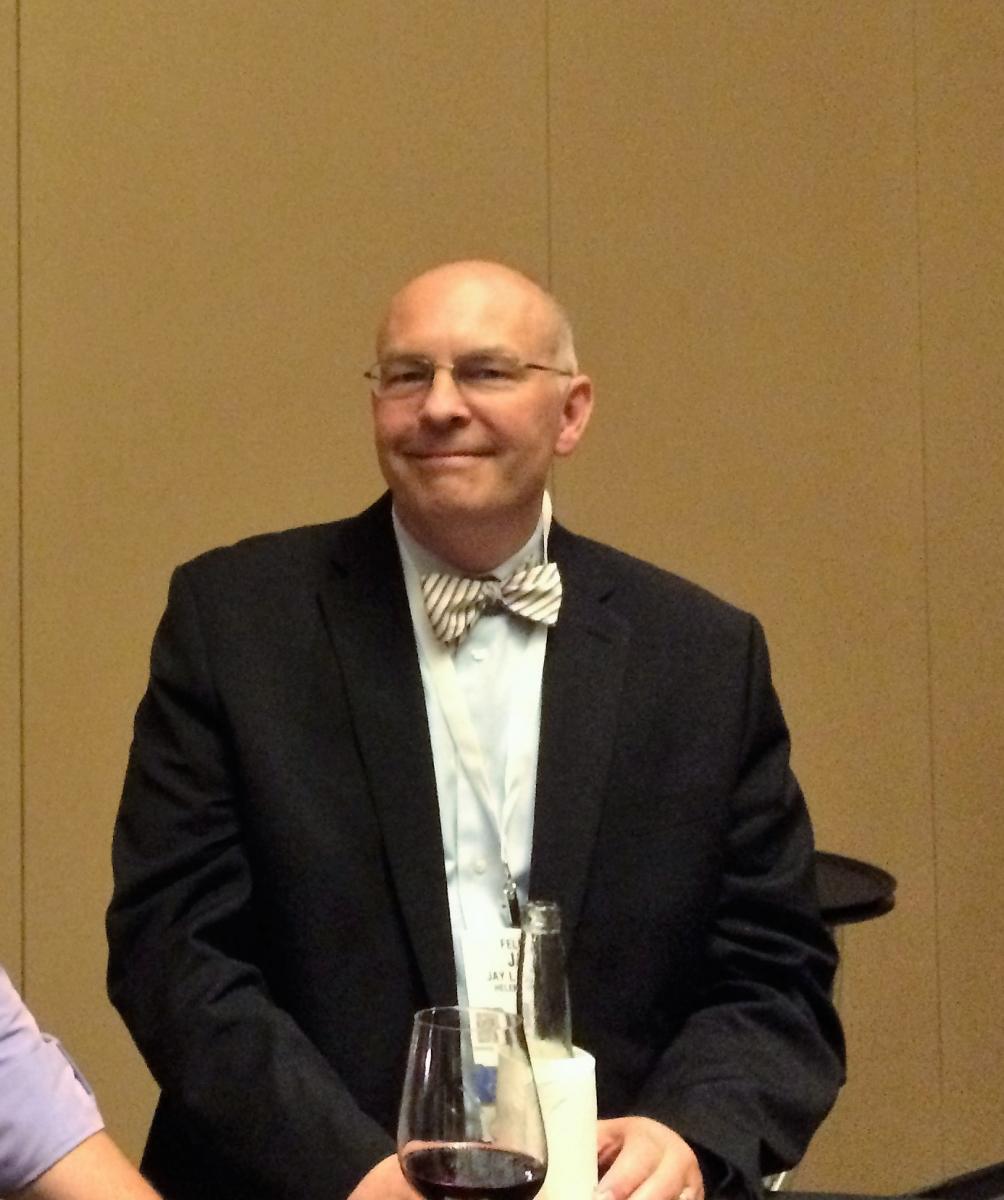 ---
A Special Thank You to Dr. Jay Larson who Served as the Montana Chapter Governor from 2012–2016
As a result of his excellent leadership, the Montana Chapter received the Chapter Excellence Award each year of his term, funding for the Residency Outreach Program through the Chapter Development Fund program, received a John Tooker Evergreen Award, and achieved an increase in each membership category. As a by-product of the Montana Chapter's strategic planning initiative, developed by Dr. Jay Larson, he also created a Health Information Booklet that can be customized and distributed to patients. As Governor, Dr. Larson did a superb job serving as the official representative of the College for the Montana Chapter, providing a link between members at the local level and leadership at the national level.
---
Congratulations to New Fellow
Kathryn Borgenicht, MD, FACP
---
Welcome New Member
Patrick Gaylor, DO – Bozeman, MT
---
Membership Accomplishments
The Montana Chapter is always interested in member accomplishments, please contact Carrie if you are a colleague recently received an award or local recognition.
---
Register Now – Montana Chapter Meeting - September 8-10, 2016
Registration is now open for the 2016 Montana Chapter Meeting! The meeting will be held September 8 - 10, 2016 at the Great Northern Hotel in Helena. To view the full meeting program, visit the Chapter website.
---
Recruit-a-Colleague Chapter Rewards Program
The American College of Physicians and the Montana Chapter encourages all members to help strengthen our chapter by recommending ACP membership to colleagues. By joining the College, your colleagues will enrich their clinical knowledge and skills and have access to all of the ACP member benefits that you enjoy.
To thank you for your dedication to our organization, ACP offers incentives to members and their chapters that recruit new members through the Recruit-a-Colleague Chapter (RACC) Rewards Program.
As with the national Recruit-a-Colleague Program, the RACC Program rewards successful individual recruiters with dues credits for each new full Member or Physician Affiliate member recruited and a chance to win a trip to the annual Internal Medicine meeting. In addition, the RACC Program also provides rewards to the recruiters' chapters, including funding for chapter activities and complimentary registrations to the annual Internal Medicine meeting.
The 2016-17 Recruit-a-Colleague Chapter Rewards Program runs until March 1, 2017.
To participate, simply forward to your colleagues a membership application found here. To qualify for the program, your name must be listed on the recruiter line of the application, and the form must include the code RACC.
Thank you for your help in strengthening our chapter!