You are here
Montana Governor's Newsletter January 2018

---
---

Pam Hiebert, MD, FACP, ACP Governor
---
A Message from the Governor
Happy New Year!
We had our annual Women in Medicine Party with the first year WWAMI students. It was very well attended by all the women in the first year WWAMI class, along with women physicians from many specialties and all stages of life. We discussed balancing families and children, self-care, and the unique challenges of women in medicine. The medical students were eager to hear about our experiences. It was also a time for women physicians to reconnect. Everyone expressed appreciation for this event and hope we continue this in the future.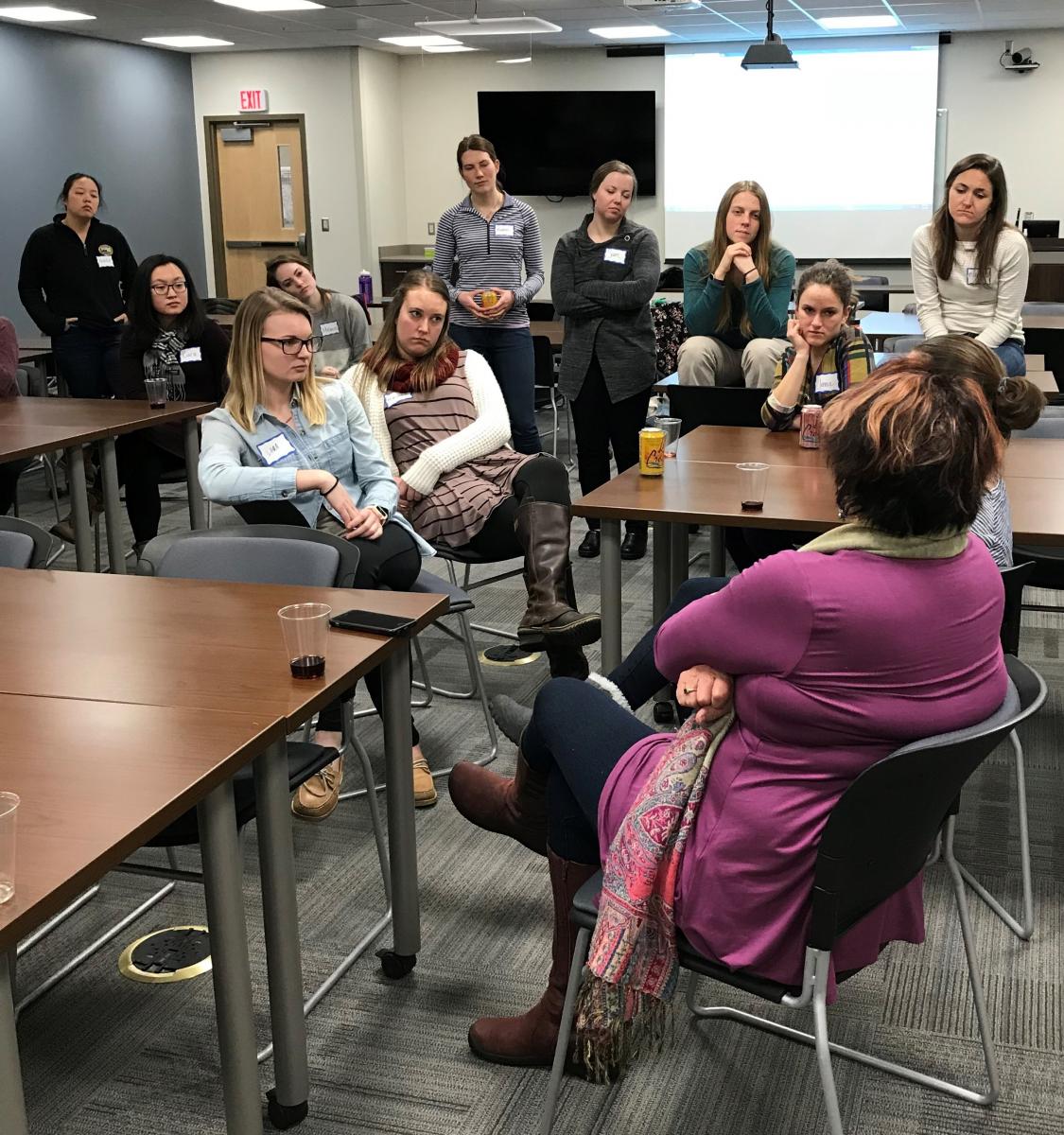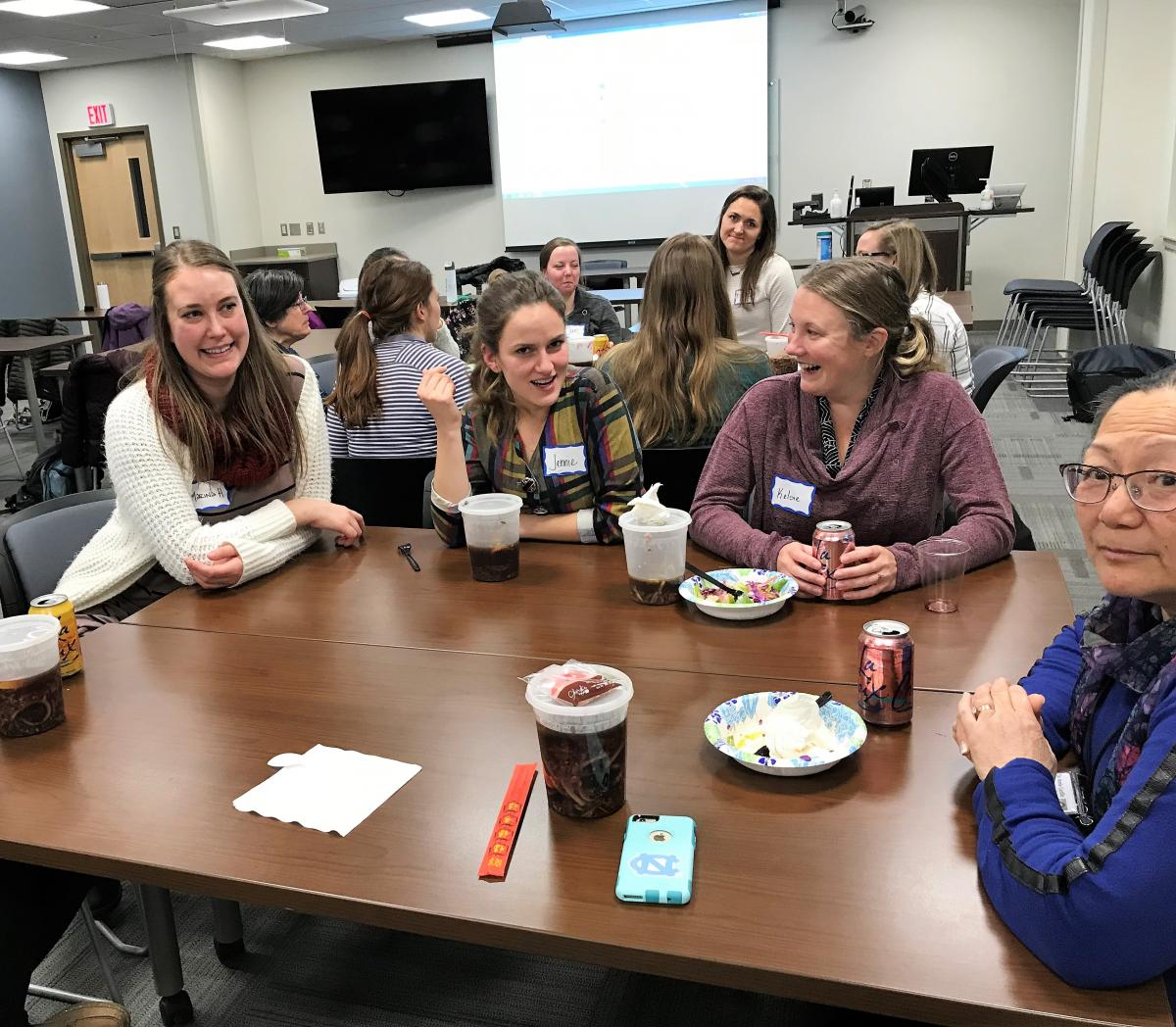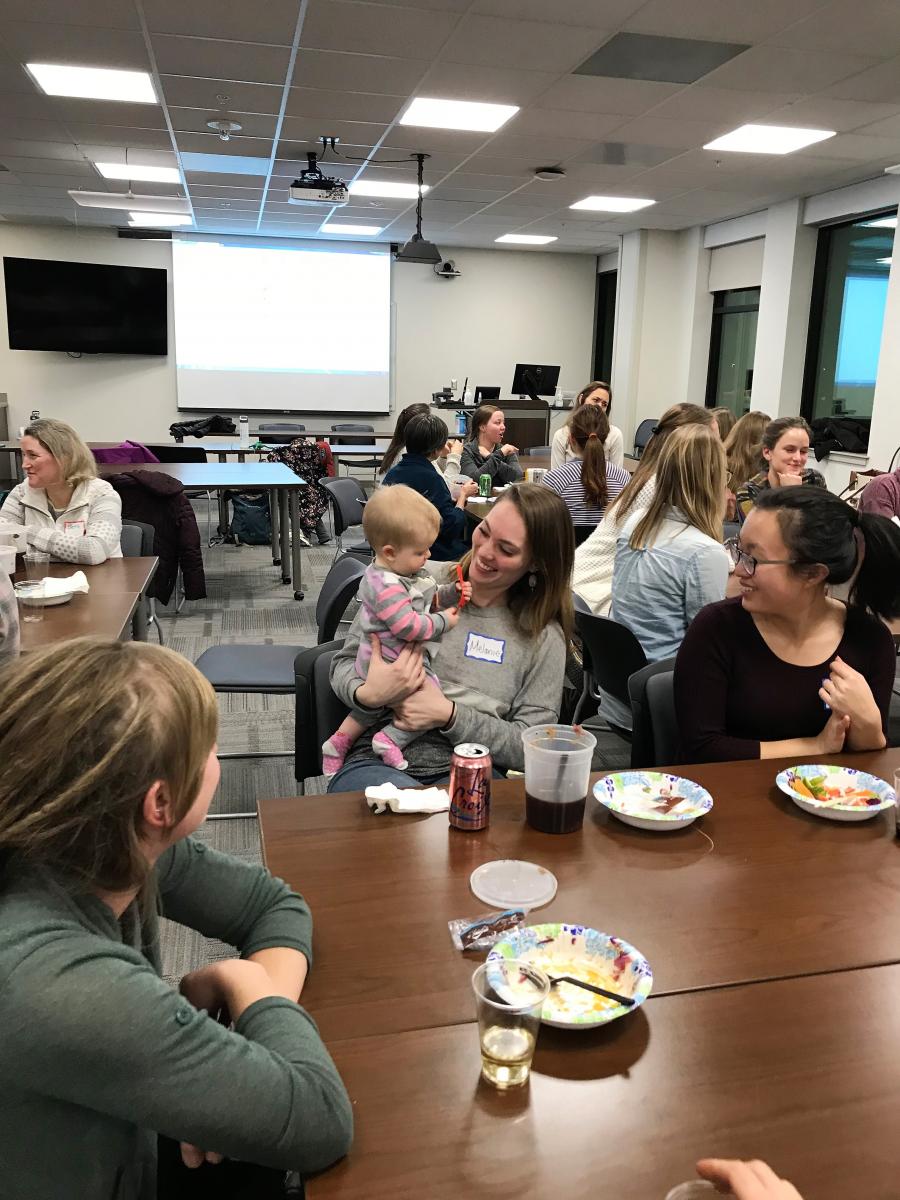 A group of first year Montana WWAMI medical students will be traveling to Nicaragua in March for a service trip. The group has developed a partnership with the non-profit organization Viviendas León, with the goal increase healthcare coverage in rural Nicaragua. Viviendas León has two rural clinics, and the medical students will be developing a training program for lay people to help increase coverage. The goal of the trip is to establish a lasting relationship that will lead to a longitudinal project carried on by each new class of WWAMI students. While the group hopes to set up long-term funding for subsequent years, they would be very grateful for any financial support for this first trip. If you would like to send in a donation, you can direct it to the WWAMI Medical Student Fund, RE Spanish Healthcare Interest Group at 937 Highland Blvd, Suite 5220, Bozeman, MT 59715.
The WWAMI Osler club met on January 10th. We had a lively and inspiring discussion on music in medicine led by Herbert Swick, MD. We listened to music inspired by medical maladies such as chronic pain, tinnitus, deafness, syphilis and plague. Music is an expression of illness and also an instrument of healing.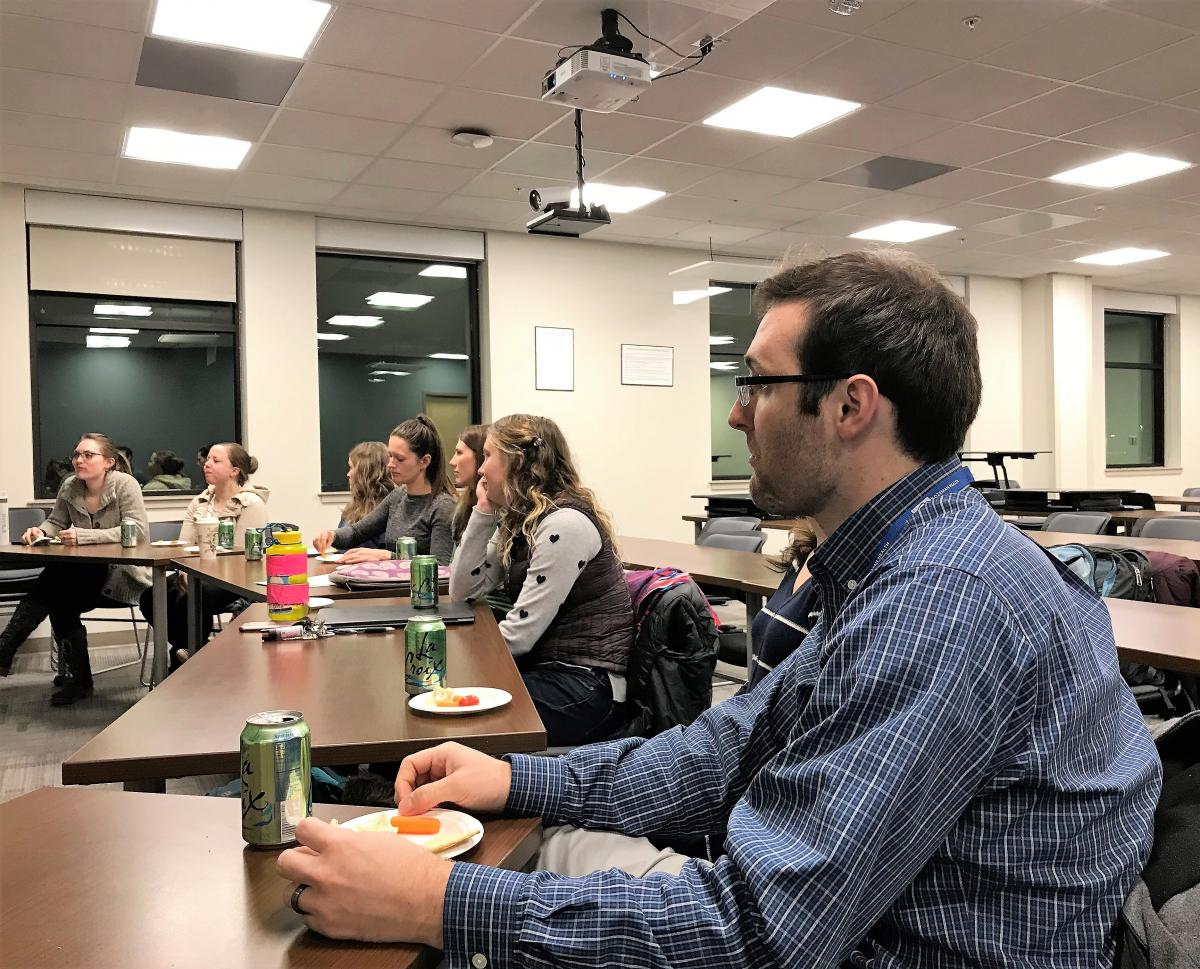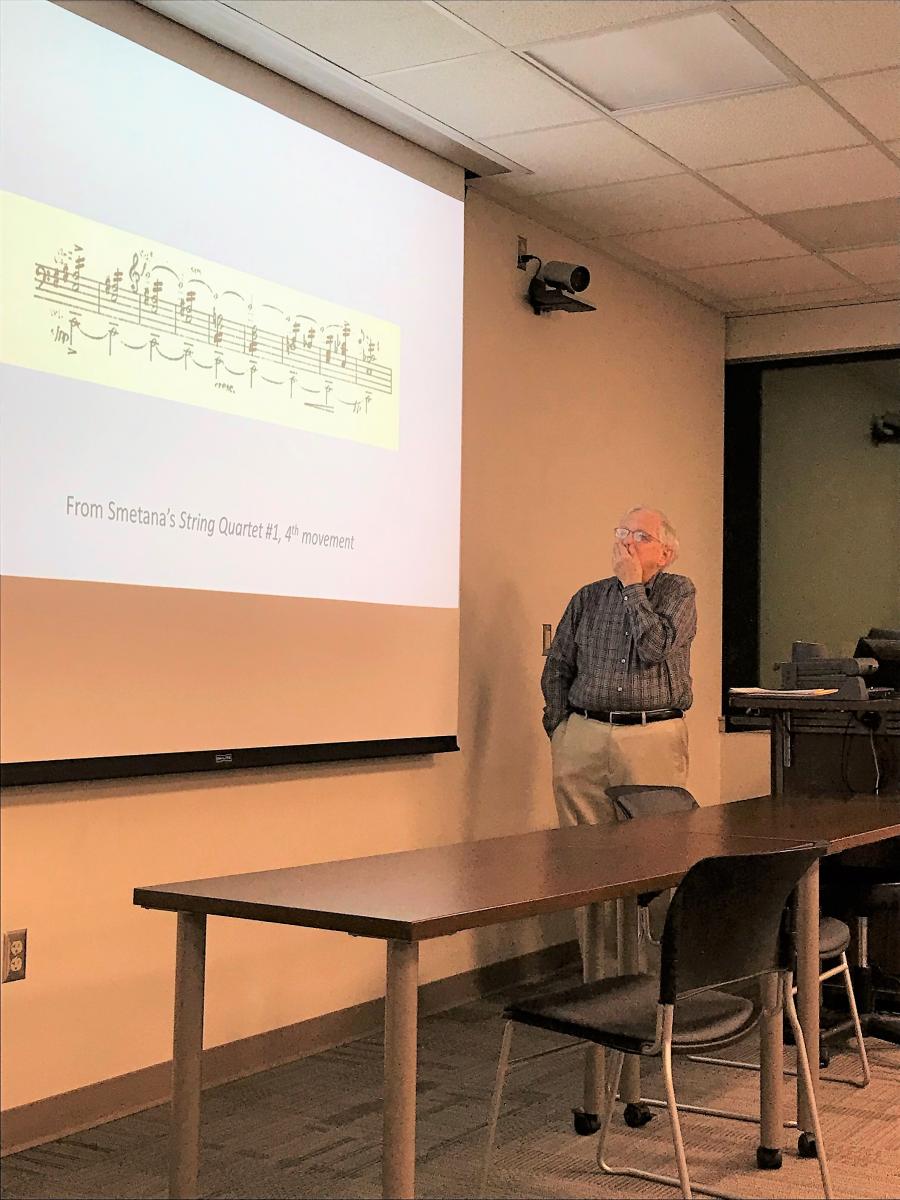 Our "speed dating internists" was a great success. The medical students were able to meet with internists of all specialties. The internists were able to convince the students that this is the "best specialty ever". We generate interest in all fields of internal medicine.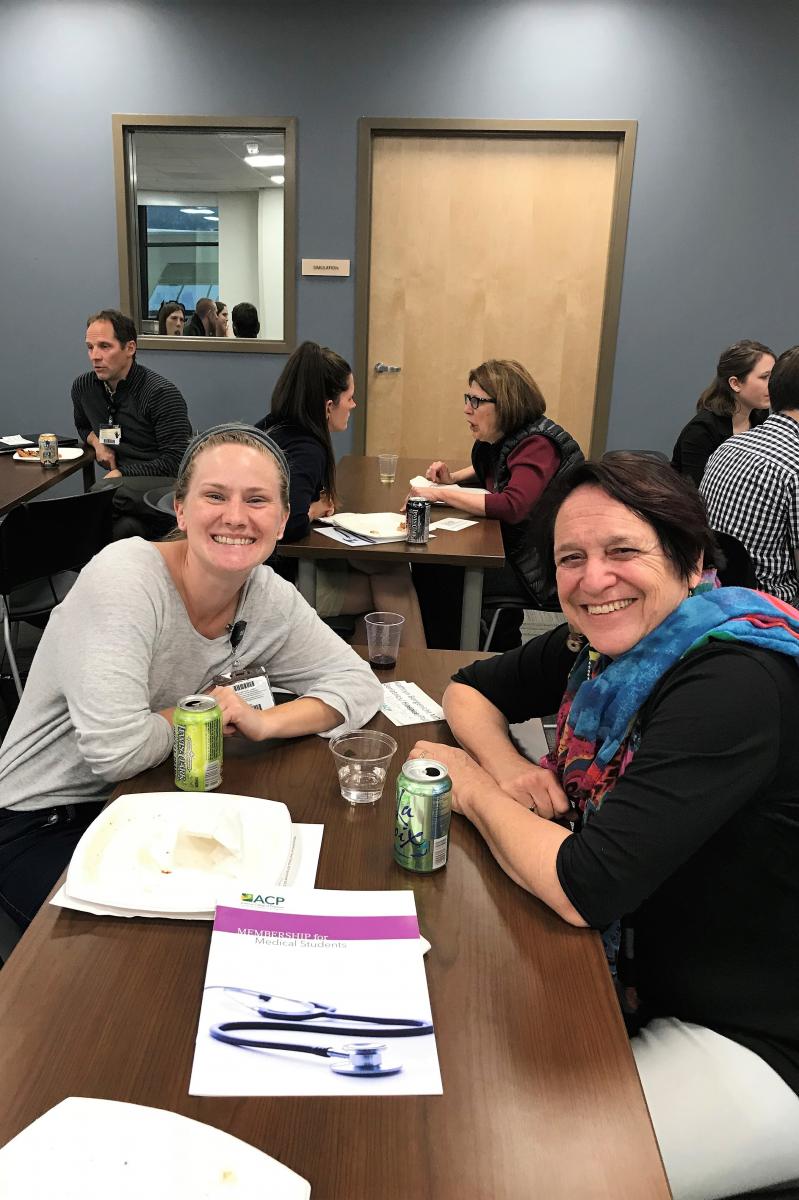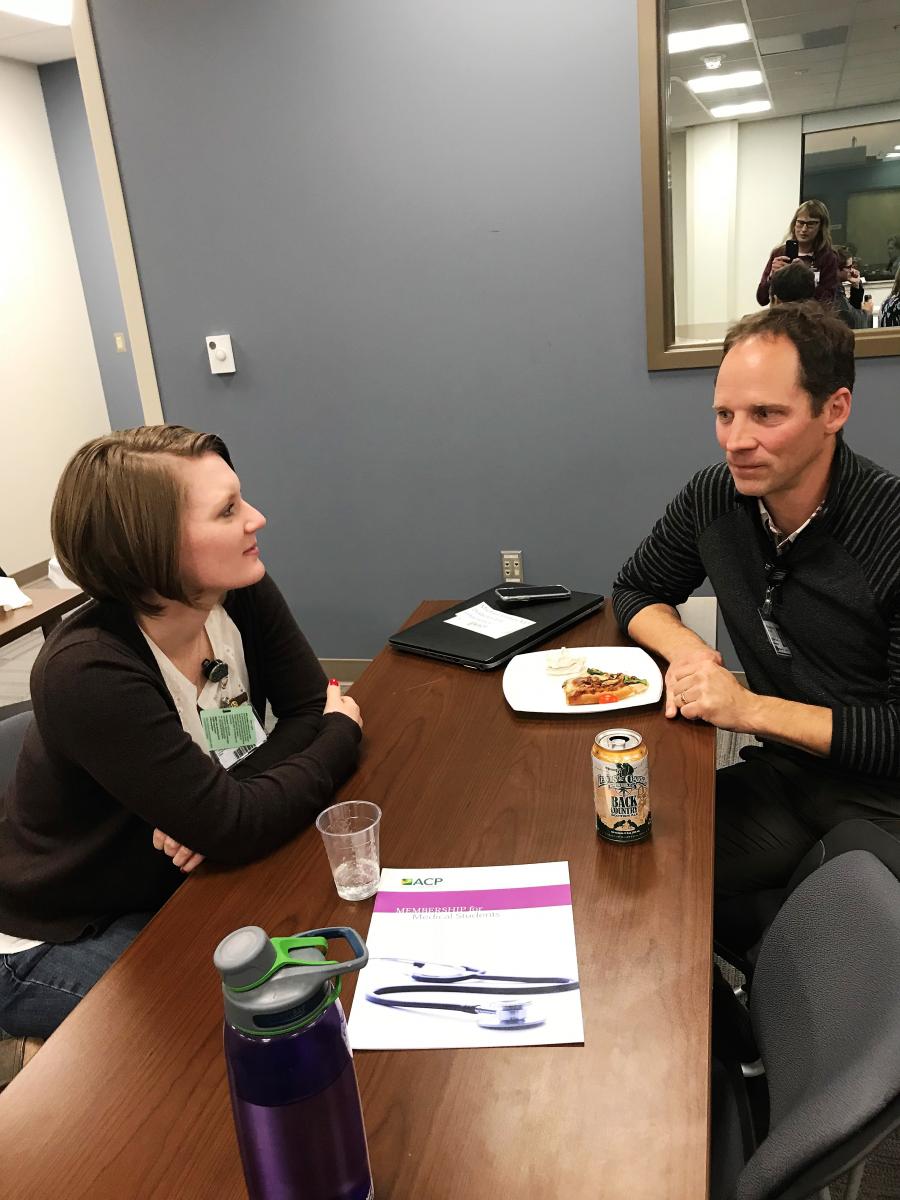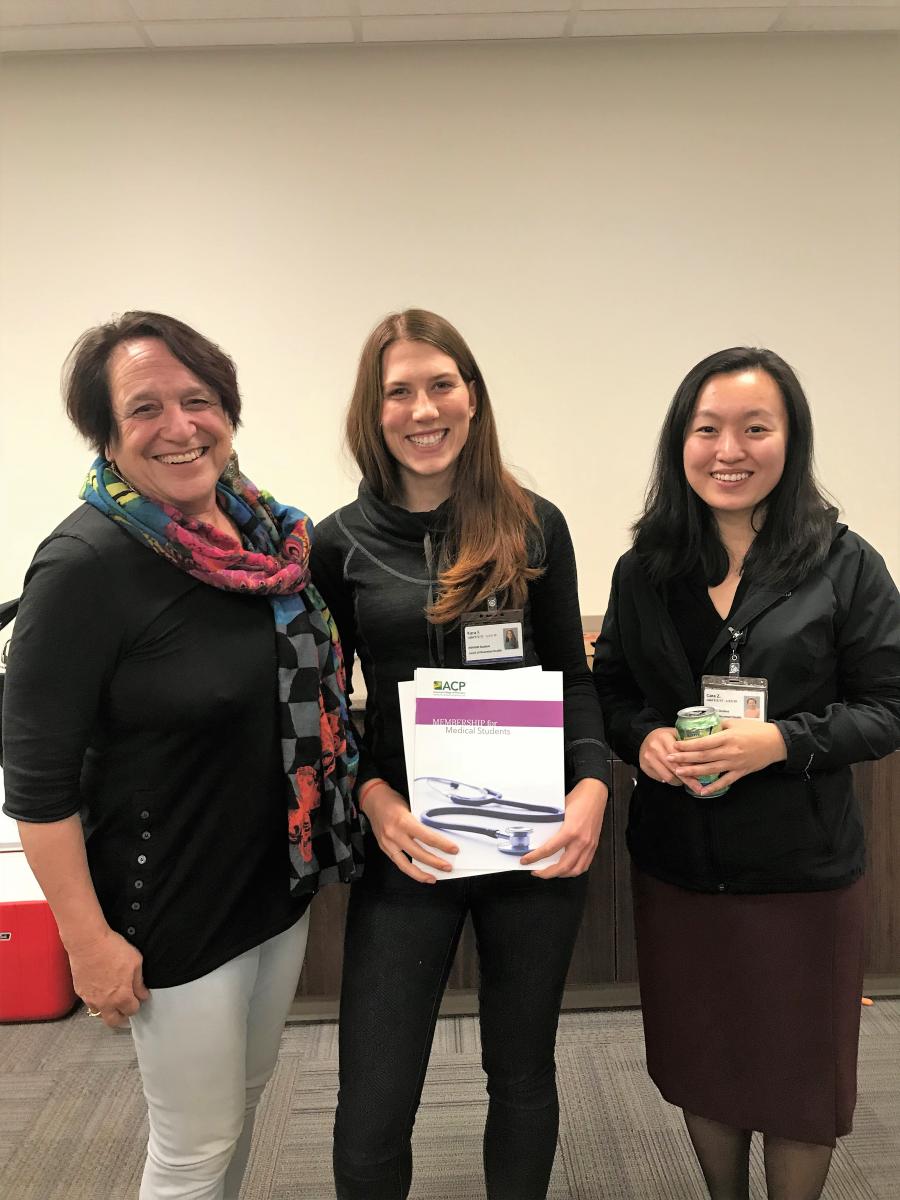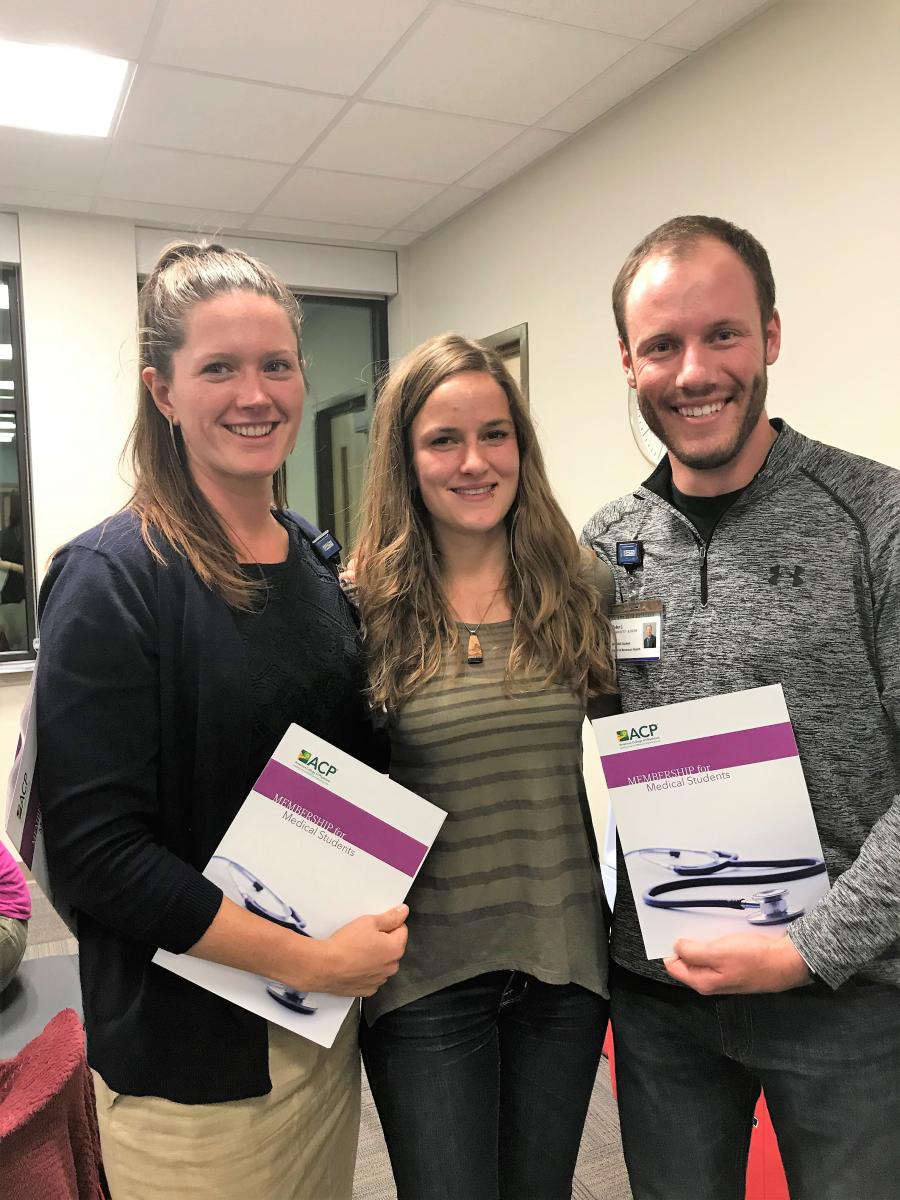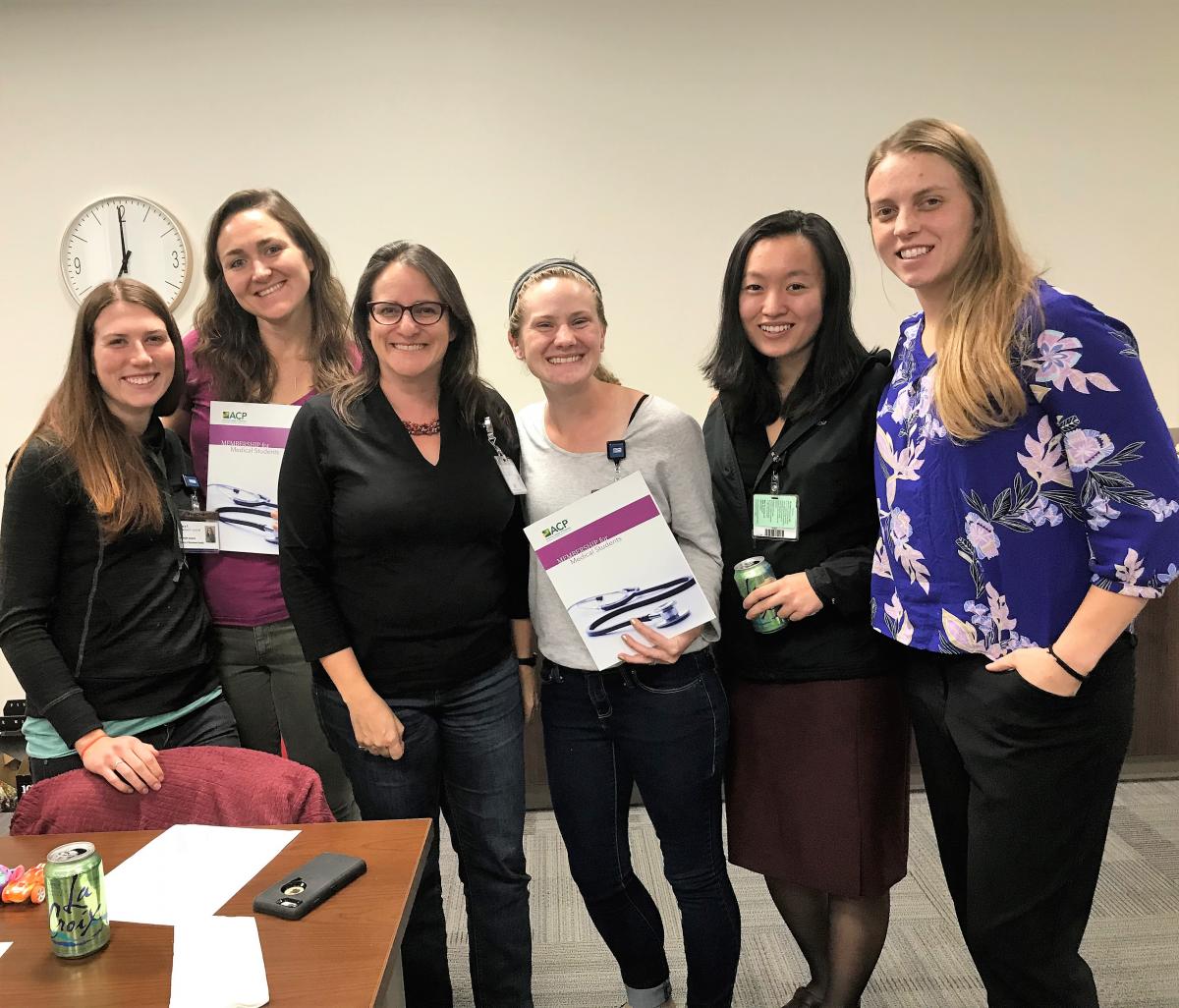 ---
2017 Chapter Excellence Award
I am pleased to announce that our chapter is in receipt of the 2017 Chapter Excellence Award! The award recognizes chapters which successfully meet the standards for managing a chapter. In order to achieve the Chapter Excellence Award, chapters must meet all basic criteria and ten optional criteria. Criteria include such activities as formulating an effective Governor's Council and committees, communicating frequently with membership, providing educational opportunities, recruiting and advancing members, and celebrating membership through local awards. I would like to extend a special thanks to those chapter members who assisted me in all of these endeavors! For their hard work and dedication, we received this award.

---
Registration is Now Available for the 2018 Montana Chapter Big Sky Hospital Medicine Meeting!
I invite you to participate in our upcoming educational meeting being held March 22-24, 2018. The meeting will be a family fun long weekend getaway to the Huntley Lodge, Big Sky Resort.
This year's theme is "Medical Care of the Surgical Patient".
Topics include:
Preoperative Cardiac Risk Assessment
Introduction to the Perisurgical Home
Perioperative Pulmonary Risk: Assessment and Management
Antibiotics in the Surgical Patient – Before and After Surgery
Challenging Cases in Perioperative Medicine
2017-2018 Update in Hospital Medicine ABIM Module
During the afternoon break enjoy the slopes of Big Sky, cross-country skiing, or a beautiful snowshoe hike.
View the meeting brochure and register now!
---
Montana Chapter Annual Scientific Meeting – Save the Date!
September 6-8, 2018
Double Tree Hotel
Billings, Montana
---
Congratulations to the New Fellows
Jennifer A. Feighner, MD, FACP – Hamilton
Meghan E. Johnston, MD, FACP – Bozeman
Anne M. Murphy, MD, FACP – Missoula
---
Welcome New Members
Jessica Balis - Billings
Jennifer S. Eller - Livingston
Geoffrey Glidewell - Missoula
Danielle Guyer - Bozeman
Marina Hansen - Bozeman
Andrew Koopman - Great Falls
Justinn Lahaye - Belgrade
Dylan Leblanc - Bozeman
Jason Rapaport, MD - Helena
Jessica Scheer - Billings
Eric Schultz - Billings
Lara Shefelbine -Bozeman
---
News from National
Internal Medicine Meeting 2018
Internal Medicine Meeting will be held on April 19 - April 21, 2018 in New Orleans, LA. Visit the IM2018 page to learn more.
ACP Takes on Physician Well-being and Professional Satisfaction in New Initiative
A new ACP initiative on Physician Wellbeing and Professional Satisfaction aims to address the goal of creating a culture of wellness, improving practice efficiencies, enhancing individual physician well-being, and reducing administrative burdens.
ACP has convened a Physician Wellbeing and Professional Satisfaction Task Force to help focus efforts to address this complex problem. This month's ACP Internist President's Column features a guest column on the issue by Susan Thompson Hingle, MD, MACP, Chair of ACP's Board of Regents and chair of the Task Force.
As part of the initiative, ACP established its Wellbeing Champion program and continues to expand it, by training Champions to be deployed through their chapters to assist local and regional chapter members, practices, and organizations in combatting burnout and promoting wellbeing and professional satisfaction.
ACP Practice Advisor recently launched a related module, "Making the Case to Address Clinician Burnout," geared to help users recognize clinician burnout within their practices/programs (registration required). ACP is also collaborating with other organizations that are addressing physician wellbeing issues.
Visit ACPonline for a comprehensive collection of resources around this issue.
Free Access to DynaMed Plus Extended
Through an agreement with EBSCO Health, ACP members will continue to receive free access to DynaMed Plus through December 31, 2018. DynaMed Plus provides accurate, evidence-based content to help busy clinicians at the point of care. Seamless access is available from on-site, remote, and mobile devices.
ACP members should take full advantage of this benefit and sign up for their free account or reauthorize an existing account.