You are here
Montana Governor's Newsletter January 2017

---
---

Pam Hiebert, MD, FACP, ACP Governor
---
Governor's Newsletter
We had a very successful WWAMI Pizza Party on 10/26/16. We had about 30 first and second year medical students and 17 medical staff representing just about every specialty and sub specialty of internal medicine. We hosted "speed dating" internal med docs, while consuming pizza and beverages. It was a fun way to recruit student ACP members.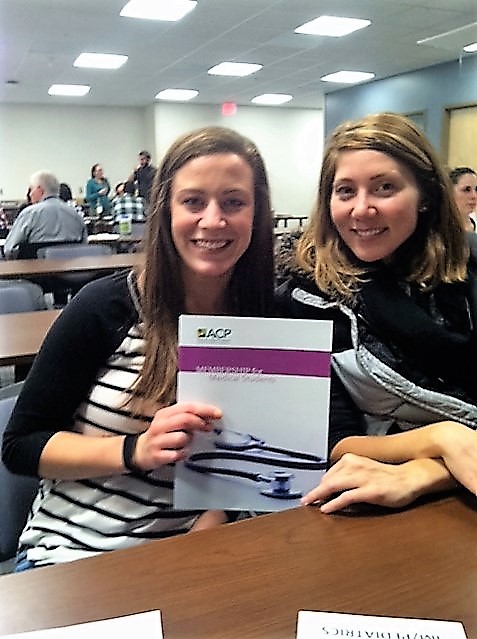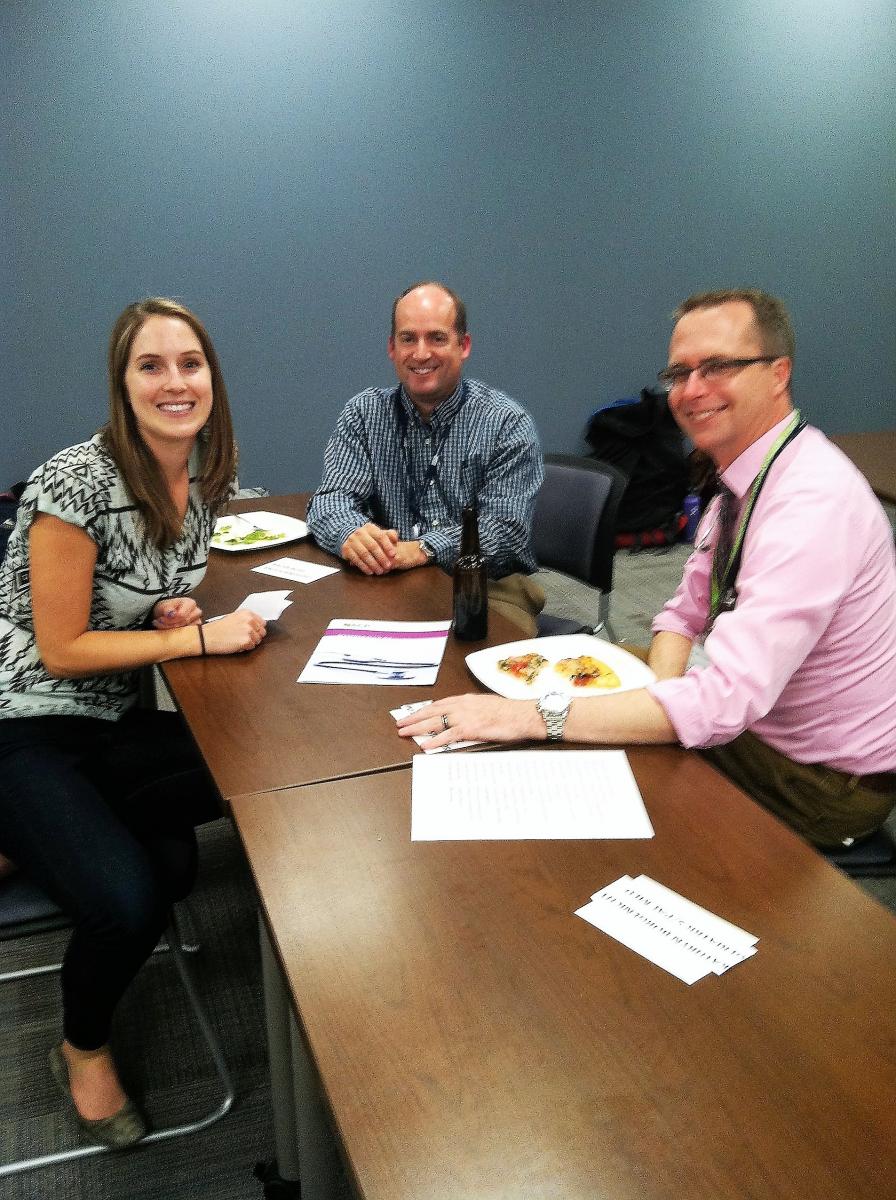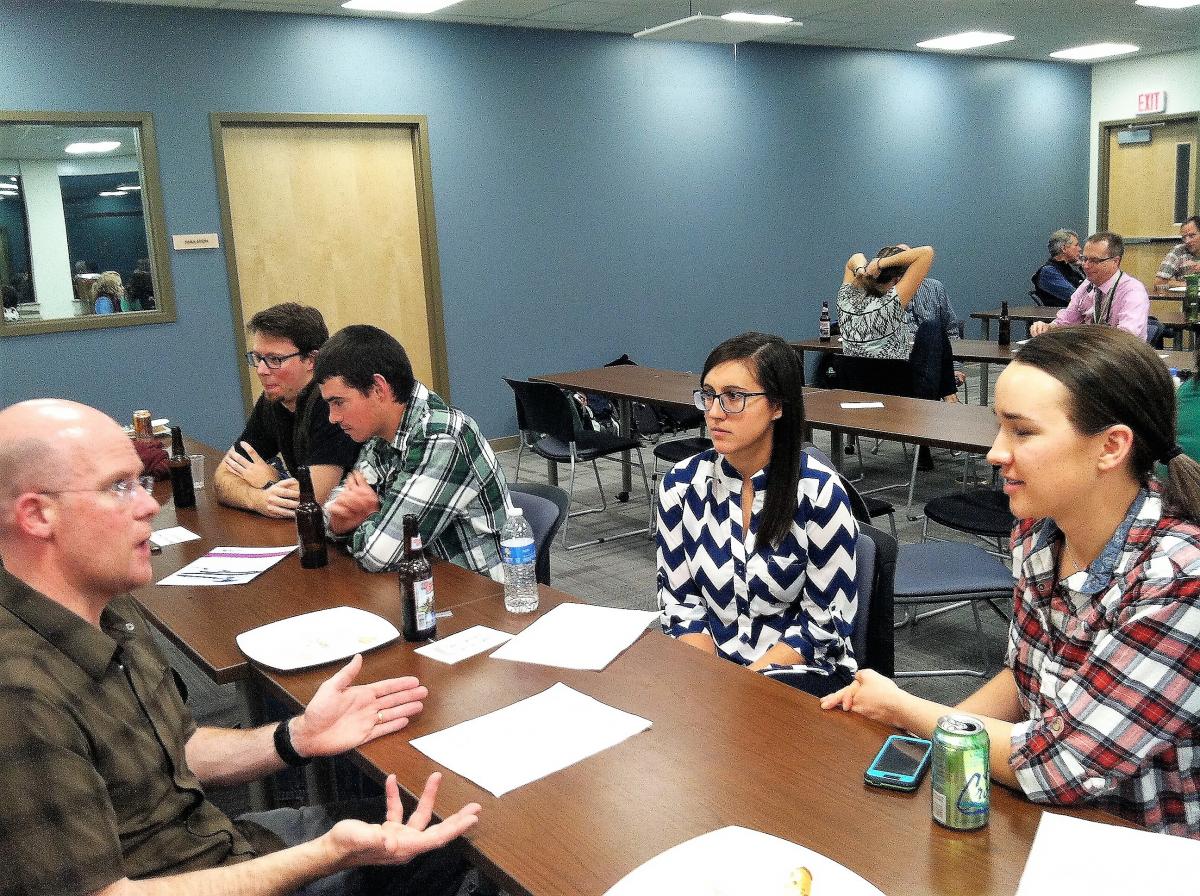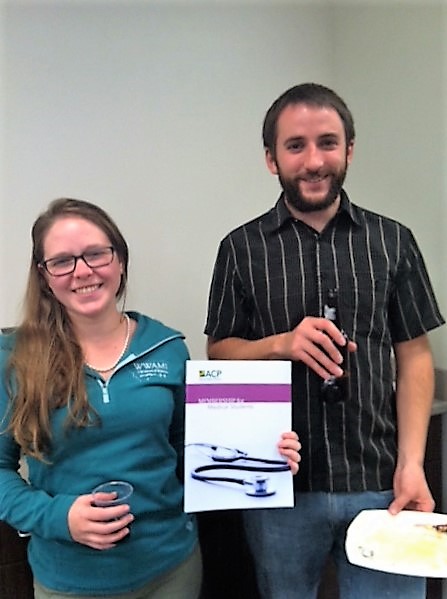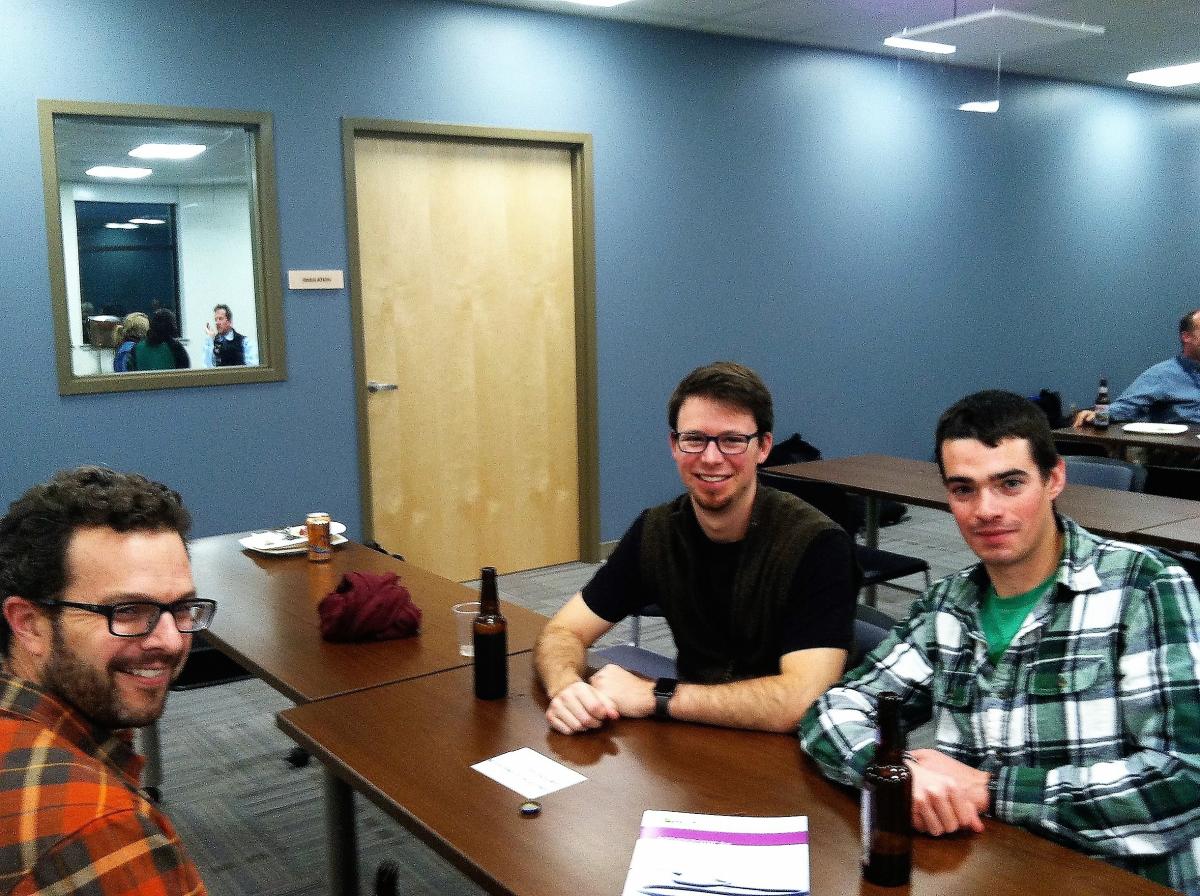 ---
Big Sky Meeting

Registration is available for the Montana Big Sky Meeting, taking place on February 16-18 at The Lodge at Big Sky. In addition to the networking and collegiality offered by our meeting, it is also a valuable learning opportunity.
Meeting Highlights:
The Zika Virus
Endocrine Emergencies
Evaluation of Shortness of Breath
Polypharmacy: A Guide for the Hospitalist
Updates on Rheumatology, Urinary Retention, and Clostridium difficile
Physician Wellness
Meeting Agenda and Registration Information
Questions? Please contact Carrie.
I look forward to seeing you in Big Sky in a few weeks!
---
Montana Palliative Care Summit 2016
Kathryn Borgenicht MD FACP and Deric Weiss MD FACP helped organize and lecture at the second annual Palliative Care Summit in Helena November 4, 2016. The summit was sponsored by the American Cancer Society and Cancer Action Network. The goal is to improve education and access to palliative care in Montana. Palliative care is focused on providing patients with relief from the symptoms, pain and stress of a serious illness. It is appropriate at any age, provided along with curative treatment and directed by a multidisciplinary team.
We discussed barriers to comprehensive hospice and palliative care. Legislative action will need to be part of the solution. There are several bipartisan bills to be aware of. Federal Bill HR 3119 Palliative Care and Hospice Education and Training Act. This Bill would support improved training, workforce, and research. State legislative proposals are "The Caregiver Act" to provide formal education and support for family caregivers. There are also bills to support people with dementia. LC 280, LC 172 LC 279 and LC 281. It's helpful to email or talk to legislators and tell stories of barriers our patients face.
For more information please contact Chelsia Rice or Kristin Page-Nei.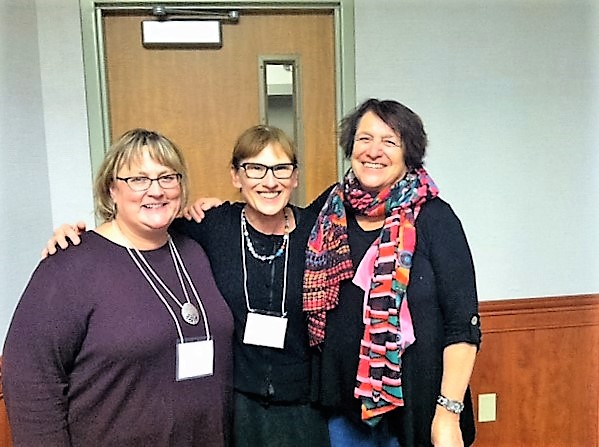 Kristin Page-Nei (American Cancer Society), Pam Hiebert, MD FACP, Kathryn Borgenicht, MD, FACP
Michael Vlases, MD, FACP (MMA HIT Committee)
Currently, I am serving as chair of the MMA's Health Information Technology committee. The Committee's top agenda items include taking an active role in renewed efforts to develop a statewide Health Information exchange. MMA hosted a stakeholder's meeting last week, which was very informative and productive. R work has begun in building the organization that will serve patients by giving all their providers access to a robust database of clinical information; serve health systems, payors, employers, tribes, and other patient groups by providing data analytics tools to perform on the database, which will be much more complete than any one health system's record; provide a platform to report to regulatory agencies, disease registries, and other organizations; and do this all in a way that reduces cost of software and interfaces because of the shared database.
We are also actively developing a position paper and model legislation regarding telehealth, specifically licensure, standards of care with telehealth, and will complement what is already in law regarding telehealth definitions and reimbursement.
Additionally, we are promoting improved online resources for physicians through the MMA website.
---
Patient Education for Healthy New Year's Resolutions
Help your patients stick to their health-related new year's resolutions by using the "Take Control of Your Health" guide. Developed by ACP in partnership with Consumer Reports, this brief but useful guide encourages patients to talk to their primary care physician about maintaining healthy blood sugar and blood pressure levels; vaccines, screenings, and medicines they might need; and how to choose a healthy lifestyle. Access the guide and share it with your chapter members and colleagues.
---
ACP Supports Joint Statement on Outpatient Antibiotic Stewardship
ACP is one of 12 national health organizations partnering with the Centers for Disease Control and Prevention (CDC) and the Pew Charitable Trusts in a joint statement on the importance of outpatient antibiotic stewardship.
All antibiotic use carries a risk of contributing to the development of antibiotic resistance. In the U.S. alone, at least two million Americans acquire a serious antibiotic-resistant infection each year, with an estimated 23,000 deaths as a direct result.
In 2015, the White House released a goal to reduce inappropriate antibiotic use in outpatient settings by 50 percent by the year 2020.
ACP is committed to supporting these national targets by working in partnership with our members to expand current antibiotic stewardship efforts and helping our members use antibiotics appropriately in outpatient settings.
---
Internal Medicine 2017

San Diego, CA
San Diego Convention Center
March 30-April 1, 2017
Pre-Courses March 28-29
EXCELLENCE IN MEDICAL EDUCATION
Visit to learn more.
You and your guest are cordially invited to the Northwest Regional Reception.
Washington, Oregon, Utah, Montana, & Alaska ACP Chapters
Friday, March 31st
6:00 - 8:00 p.m.
The Marriott Marquis
San Diego Marina
San Diego Ballroom A
333 West Harbor Drive
Enjoy a hosted beverage and light hors d'oeuvres
---
Save the Date
2017 Montana Chapter Scientific Meeting
September 28-30, 2017
St. Patrick Hospital, Missoula