You are here
GOVERNOR'S NEWSLETTERFebruary 2016

---
---
Governor's Corner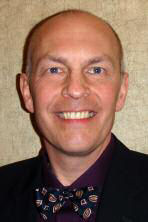 Jay L. Larson, MD, FACP
Happy New Year! I hope that you and your families had a wonderful and safe holiday season.
---
2015 MT Chapter Scientific Meeting
Special thanks to Jim Yturri, MD, FACP and Rebecca Kellum, MD for organizing a fantastic scientific meeting. In addition to a wide range of excellent presentations, attendees also had an opportunity to attend hands-on workshops.
The awards dinner was held at the Yellowstone Art Museum and attendees enjoyed the informative presentation by Staffan Peterson, Ph.D., RPA, an archaeologist at Yellowstone National Park.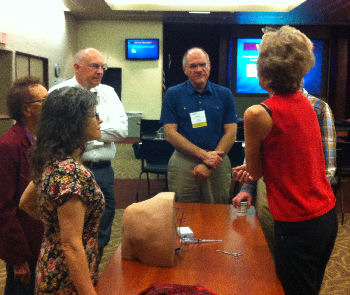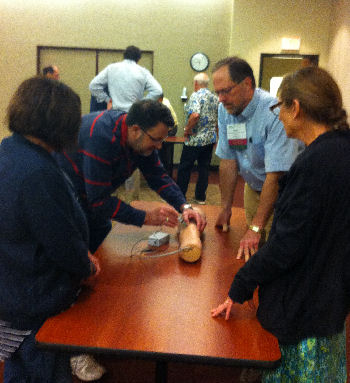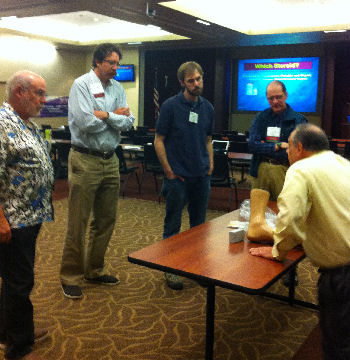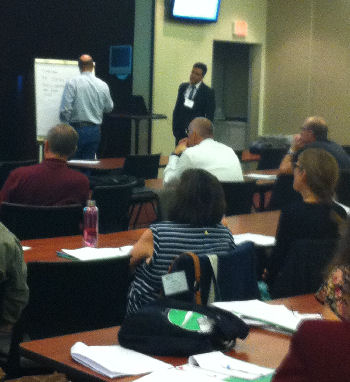 ---
Chapter Awards
William A. Reynolds, MD, MACP was the recipient of the Centennial Legacy Award. The Chapter Centennial Legacy Award celebrated ACP's centennial by recognizing one seminal chapter member whose service to the chapter had a significant impact on the chapter's viability.
Steven M. Chrzanowski, MD, FACP received the Laureate Award. The Laureate Award honors Fellows or Masters of the ACP who have demonstrated by their example and conduct an abiding commitment to excellence in medical care, education, or research, and in service to their community, their Chapter, and the American College of Physicians.
Congratulations to Charlotte Nelson, MD for receiving the Early Career Physician Award and to Noelle Thomas, MD for receiving the Resident of the Year Award.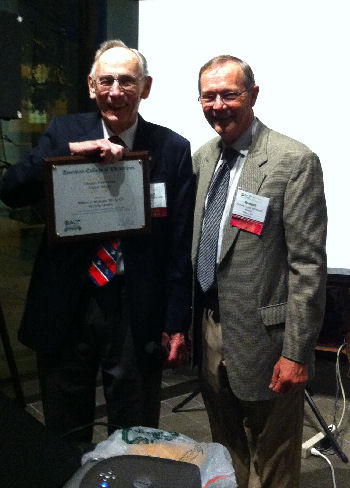 William A. Reynolds, MD, MACP & Ronald V. Loge, MD, MACP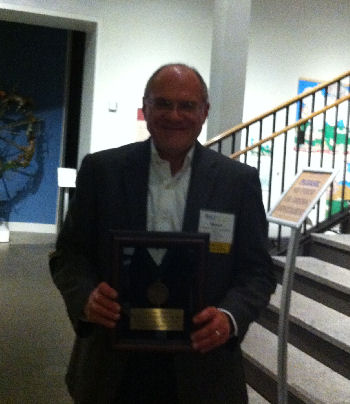 Steven M. Chrzanowski, MD, FACP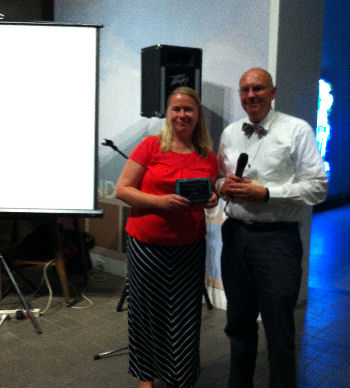 Charlotte R. Nelson, MD
---
2016 MT Chapter Big Sky Hospitalist Meeting
We had a very successful hospital medicine update Jan 14-16 at Big Sky. Our state was well represented by attendees from all over Montana as well as a hospitalist from Chattanooga, TN. Pam Hiebert, MD, FACP and Brett Kronenberger, MD, FACP helped put together a great program. Between lectures attendees had fresh powder to ski and snow shoe.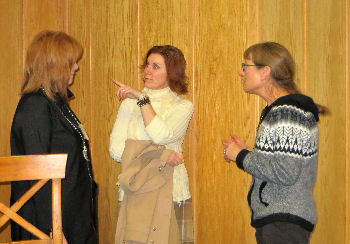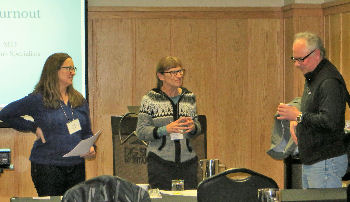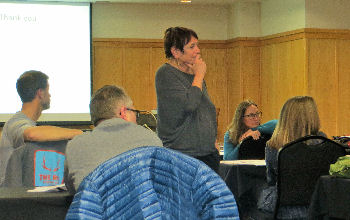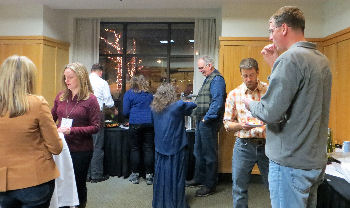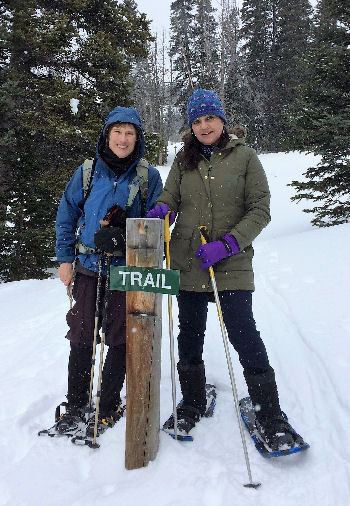 ---
Save the Date
The 2016 Montana Chapter Scientific Meeting will be held September 8-10th, at the Great Northern Hotel in Helena. Planning is underway by Jay Larson, MD, FACP and Pam Hiebert, MD, FACP. This meeting is an opportunity to connect with each other, to earn CME Credit and or MOC points; I hope that you will join us for this exciting meeting.
---
WWAMI Recruitment Party
Thanks to Pam Hiebert, MD, FACP for organizing another successful WWAMI party. The party was attended by approximately 20 students and 8 internists of various specialties.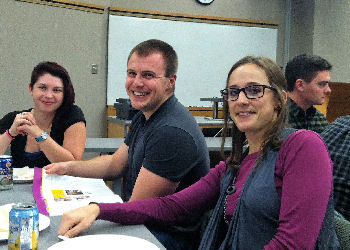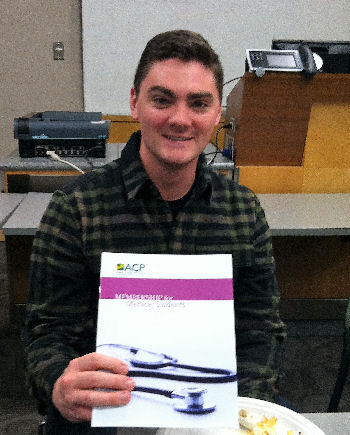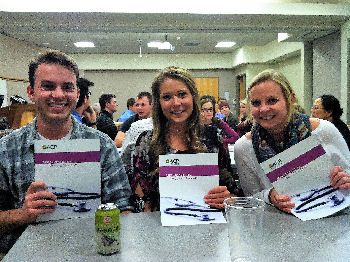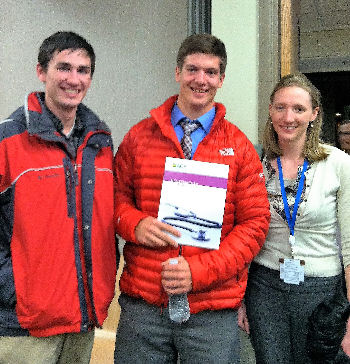 ---
Wellness Champions
A group of Governors, (Pam Hiebert, MD, FACP, Governor-elect), Regents, and College leaders met after the fall BOG meeting with renowned burnout/wellness expert, Mark Linzer, to begin their training as Wellness Champions.

Wellness Champions
---
IM 2016: ACP National Meeting, Washington, DC

ACP Excellence in Medical Education
Register | Learn More
Internal Medicine 2016 will be held May 5 - 7 in Washington, DC. Choose from more than 200 scientific sessions in internal medicine and the subspecialties presented by faculty unsurpassed in their fields. In addition to obtaining CME, please join the Montana Chapter at the reception we are hosting jointly with Alaska, Oregon and Washington on Friday, May 6, 6-8:00 p.m. at the Marriott Marquis, Independence Ballroom E. This is a great opportunity to relax and visit with colleagues and friends as well as to celebrate our accomplishments from the past year.
---
Leadership Day on Capitol Hill
Leadership Day 2016
May 3-4, 2016
Walter E. Washington Convention Center Washington, DC
The 24th annual Leadership Day on Capitol Hill will be held on May 3 - 4, 2016 in conjunction with the Internal Medicine Meeting in Washington, D.C.
This two-day advocacy event is a great opportunity for the College and our members to increase our presence and bring visibility to issues of concern to Congress. As usual, there will be training sessions and briefings by congressional staff and key government officials and staff on Tuesday, May 3. Attendees will also receive a comprehensive orientation on ACP's top legislative priorities. A special briefing for Residents/Fellows-in-training and medical students is also provided. Visits to Capitol Hill will take place on Wednesday, May 4.
This event is open to ACP members only. ACP members interested in participating in Leadership Day 2016 should contact their chapter Governor to let him/her know of your interest and to be included in the chapter delegation congressional meetings. Attendance is expected to be greater than usual due to the Internal Medicine meeting occurring that same week so please act early.
See you in DC!
---
2015 Chapter Excellence Award
I am pleased to announce that our chapter is in receipt of the 2015 Chapter Excellence Award! The award recognizes chapters which successfully meet the standards for managing a chapter. In order to achieve the Chapter Excellence Award, chapters must meet all basic criteria and seven optional criteria. Criteria include such activities as formulating an effective Governor's Council and committees, communicating frequently with membership, providing educational opportunities, recruiting and advancing members and celebrating membership through local awards. I would like to extend a special thanks to those chapter members who assisted me in all of these endeavors! For their hard work and dedication, we received this award.
---
Congratulations to the New Fellows
Laurel Desnick, MD FACP, Livingston
David Jinich, MD FACP, Missoula
Anna Loge, MD FACP, Dillon
Thomas Kenneth Murray, MD FACP, Dillon
Michael B. Shannon, MD FACP, Billings
---
Welcome New Members!
Kathryn Borgenicht, MD, Bozeman
Jeannie J. Brandt, MD, Helena
Meghan E. Johnston, MD, Bozeman
Beata Kis, MD, Billings
Jason V. Kunz, DO, Billings
Joseph Law, MD, Billings
Daniel Mitchell, DO, Bozeman
Rabiah Naseem, MD, Butte
Farhan Sheikh, MD, Butte
Bradley A. Smith, MD, Missoula
Dale C. Stapler, MD, Billings
New Resident/Fellow Members
Christopher Dietrich, MD, Billings
Kylie M. Ebner, DO, Billings
David J. Karera, MD, Billings
Christopher P. Kerrigan, MD, Billings
Kale Knudson, MD, Billings
Danielle Demontigny Korb, MD, Billings
Kevin Mitchell, MD, Billings
Matthew B. Niemeyer, DO, Billings
New Affiliate Member
Mary Alston, NP, Bozeman
---
Recruit-a-Colleague Chapter Rewards Program
The American College of Physicians and the Montana Chapter encourages all members to help strengthen our chapter by recommending ACP membership to colleagues. By joining the College, your colleagues will enrich their clinical knowledge and skills and have access to all of the ACP member benefits that you enjoy.
To thank you for your dedication to our organization, ACP offers incentives to members and their chapters that recruit new members through the Recruit-a-Colleague Chapter (RACC) Rewards Program.
As with the national Recruit-a-Colleague Program, the RACC Program rewards successful individual recruiters with dues credits for each new full Member or Physician Affiliate member recruited and a chance to win a trip to the annual Internal Medicine meeting. In addition, the RACC Program also provides rewards to the recruiters' chapters, including funding for chapter activities and complimentary registrations to the annual Internal Medicine meeting.
The 2015-16 Recruit-a-Colleague Chapter Rewards Program runs until March 1, 2016.
To participate, simply forward to your colleagues a membership application. To qualify for the program, your name must be listed on the recruiter line of the application, and the form must include the code RACC.
Thank you for your help in strengthening our chapter!
---
ACP's Special Interest Groups
Share. Inform. Gather.
You know the power of collaboration. Exclusive and free to ACP members, the Special Interest Groups are member-driven - you set the agenda and fuel the dialogue in these private, secure online forums. Share experiences and questions, inform with creative solutions and ideas, and gather with like-minded ACP members. Join the conversation today!
Connect with your ACP colleagues from around the world by joining one or more of the following groups:
Complete list is available
Avoiding Physician Burnout - A group for members to discuss issues related to burnout and to share experiences for promoting job satisfaction.
Geriatrics and Palliative Care - Focus on issues of aging - growing old, maintaining function and independence, managing complex illnesses, and transitioning to palliative care/hospice - and on new payment models and models of care.