You are here
GOVERNOR'S NEWSLETTERDecember 2014

---
---
Governor's Corner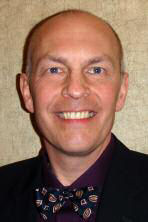 Jay L. Larson, MD, FACP
Holiday greetings from the Montana Chapter!
---
Governor-elect Designee Results
While we had two superb candidates, unfortunately there could only be one winner. I would like to thank Dr. Brett Kronenberger for running in this election. We look forward to the great contributions that Dr. Kronenberger will continue to make to the Montana Chapter.
Congratulations to the Montana Chapter Governor-Elect Designee, Pamela J. Hiebert, MD, FACP. Our new Governor-elect Designee will do a year of training as a Governor-elect and then will start her four-year term as Governor in the Spring of 2016. As Governor, Dr. Hiebert will serve as the official representative of the College for the Montana Chapter, providing a link between members at the local level and leadership at the national level. In the meantime, Dr. Hiebert will be working closely with Dr. Larson (the current Governor) and College staff to learn about the College and her duties as Governor. To learn more about Dr. Hiebert, feel free to read her bio below.
Pamela J. Hiebert, MD, FACP
EDUCATION: Great Falls High School, Great Falls, MT,1974 Condordia College, Moorhead, MN, BA, 1978 University of Utah School of Medicine (WICHE program), Salt Lake City, UT, MD 1982
POST DOCTORAL TRAINING: Huntington Memorial Hospital, Pasedena, CA, Internal Medicine Residency, 1985
CERTIFICATION: Montana Licence MT5178 Board Certification Internal Medicine 1985, 102278 Fellow, ACP, 2010
PRESENT POSITION: Primary Care Internist, Bozeman Deaconess Health Group, 1988-present
ACP CHAPTER INVOLVEMENT/LEADERSHIP ACTIVITIES: Montana Governor's Council, 2010-present, Attend State and National Scientific Sessions, Organizer, Scientific Session in Bozeman, summer 2014
OTHER APPOINTMENTS/ACTIVITIES: Fellow, April, 2010, Leadership Day, Washington DC, 2012 and 2014
AREAS OF PROFESSIONAL INTEREST/EXPERTISE: Rural Health Care, practiced in White Sulphur Springs through the National Health Service Corp, and am committed to supporting providers in underserved areas. Medical education including pre-med, medical school and residency and support for primary care internal medicine as choice of specialty *Palliative and end-of-life care practice and advocacy.
---
Chapter Meetings: 2014 Montana Chapter Annual Scientific Meeting
Special thanks to Pam Hiebert, MD, FACP and Steffan May, MD for organizing an excellent chapter meeting! We were fortunate to have varied and informative presentations given by an outstanding group of faculty, including Bob Doherty, Senior Vice President of Governmental Affairs and Public Policy for the American College of Physicians.
Thanks to the following exhibitors:
Bozeman Deaconess Hospital, Amgen, AstraZenenca, Janssen, Pfizer, Price Rite Medical Equipment, Lilly, Novo Nordisk, Sanofi, Takeda, Zogenix and Bristol-Myers Squibb
Photo Gallery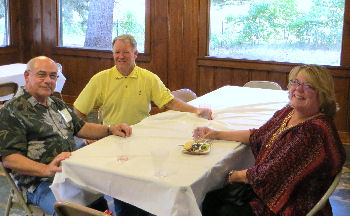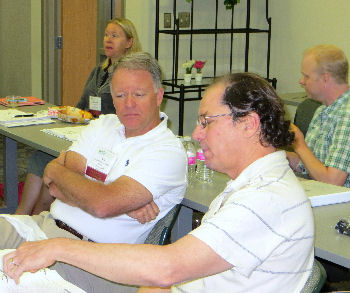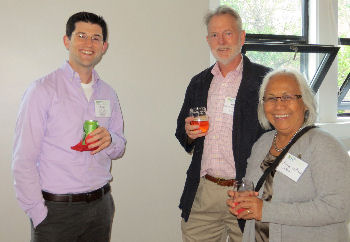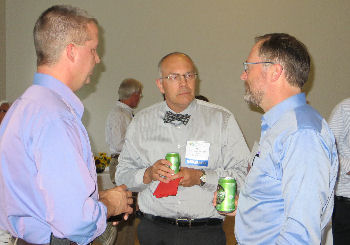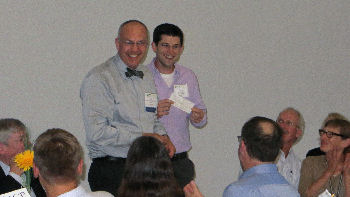 More pictures available on the MT Chapter website and the facebook page.
---
Save the Date!
Planning is underway for the 2015 Montana Chapter ACP Annual Scientific Meeting by Jim Yturri, MD, FACP and Rebecca Kellum, MD. The meeting will be held September 24-26, 2015 at the Billings Clinic Hospital Convention Center.
Mark your calendars, looking forward to seeing you there!
---
Big Sky Hospital Medicine Meeting
Unfortunately there won't be a Big Sky Hospital Medicine meeting in 2015, but the chapter plans on having the meeting in February of 2016.
---
Chapter Awards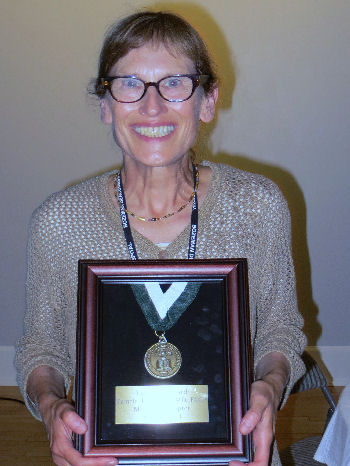 Congratulations to Dr. Pam Hiebert for receiving the 2014 Laureate Award! The Laureate Award honors Fellows or Masters of the ACP who have demonstrated by their example and conduct an abiding commitment to excellence in medical care, education, or research, and in service to their community, their Chapter, and the American College of Physicians.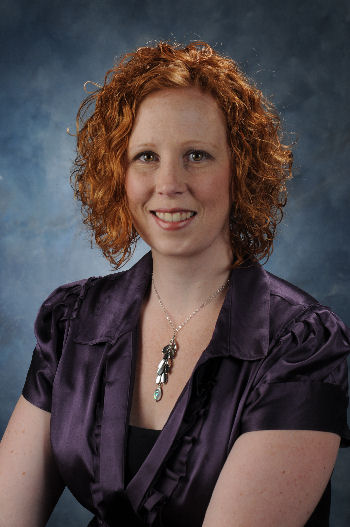 Congratulations to Dr. Kathleen Blair for receiving the 2014 Early Career Physician of the Year Award!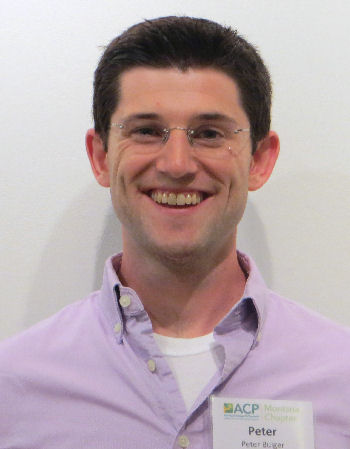 Congratulations to Peter Bulger for receiving the 2014 William A. Reynolds Medical Student Scholarship!
---
2014 Chapter Excellence Award

I am pleased to announce that our chapter is in receipt of the 2014 Chapter Excellence Award! The award recognizes chapters which successfully meet the standards for managing a chapter. In order to achieve the Chapter Excellence Award, chapters must meet all basic criteria and seven optional criteria. Criteria include such activities as formulating an effective Governor's Council and committees, communicating frequently with membership, providing educational opportunities, recruiting and advancing members and celebrating membership through local awards. I would like to extend a special thanks to those chapter members who assisted me in all of these endeavors! For their hard work and dedication, we received this award.
---
Membership News
Congratulations to the New Fellows
Kathleen S. Blair, DO, FACP, Great Falls
Michael J. Vlases, MD, FACP, Bozeman
Charles A. Wittnam, MD, FACP, Billings
Welcome New Members
Naomi K. Atkins, DO, Billings
Alyssa Burkhart, MD, Billings
Edward A. Ferman, Billings
Katie Germany, MD, Billings
Daniel Gomez Tobias, MD, Billings
Kevin A. Harada, MD, Havre
Marisa J. Hoyne, MD, Kalispell
Bhuwan Kayastha, Great Falls
Rebecca Kellum, MD, Billings
Melissa R. Reily, MD, Bozeman
Daniel C. Short, DO, Whitefish
Welcome New Resident/Fellow Members
Sindy Byington, MD, Billings
Thomas Grillot, MD, Billings
Sierra Gross, MD, Billings
Giorgos Hadjivassiliou, MD, Billings
Sean Jones, MD, Billings
Jot Preet Sahi, Billings
Reno Terribilini, MD, Billings
Malathy Tharumarajah, Billings
Noelle Thomas, MD, Billings
Welcome New Affiliates
Jessica Cozzens, Billings
Robin Garland, NP, Billings
Margaret Kosnar, MD, Billings
---
Strengthen Our Chapter: Participate in ACP's Recruit-a-Colleague Chapter Rewards Program!
The American College of Physicians and the Montana Chapter encourages all members to help strengthen our chapter by recommending ACP membership to colleagues. By joining the College, your colleagues will enrich their clinical knowledge and skills and have access to all of the ACP member benefits that you enjoy.
To thank you for your dedication to our organization, ACP offers incentives to members and their chapters that recruit new members through the Recruit-a-Colleague Chapter (RACC) Rewards Program.
As with the national Recruit-a-Colleague Program, the RACC Program rewards successful individual recruiters with dues credits for each new full Member or Physician Affiliate member recruited and a chance to win a trip to the annual Internal Medicine meeting. In addition, the RACC Program also provides rewards to the recruiters' chapters, including funding for chapter activities and complimentary registrations to the annual Internal Medicine meeting.
The Recruit-a-Colleague Chapter Rewards Program runs annually from April 1 through March 15.
To participate, simply forward to your colleagues a membership application. To qualify for the program, your name must be listed on the recruiter line of the application, and the form must include the code RACC.
Thank you for your help in strengthening our chapter!
Special thanks to Ronald V. Loge, MD, MACP for recruiting Thomas Kenneth Murray, MD
---
Chapter News
2014 Leadership Day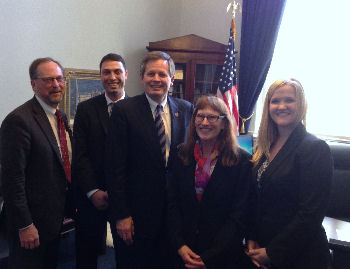 Roger Bush, MD, MACP & Pam Hiebert, MD, FACP represented Montana in Washington DC at Leadership Day. They were joined by two MT WWAMI students; Dan Cornish (Butte) and Ashlea Duke (Glendive).
Internal Medicine Residency Program
Billings Clinic established Montana's first Internal Medicine residency program. We welcome our 12 new residents, who provide clinical care with our staff physicians. Following completion of medical school, a physician attends a residency program to receive additional training in a medical specialty. This includes caring for patients with a variety of diseases, and is supplemented with lectures and conferences. This program is designed to address the primary care shortage by training general internal medicine physicians to stay in the region. The learning model will integrate competency-based residency training into a patient-centered medical home and the existing Accountable Care Organization.
ACP Excellence in Medical Education

The Internal Medicine Meeting will be held April 30 - May 2 in Boston, MA.
The Most Comprehensive Meeting in Internal Medicine
2015 marks ACP's 100th anniversary. Register for the medical conference to enjoy:
Over 200 scientific sessions
The best national faculty
The ability to earn MOC points and CME credits
Special Centennial events
Follow us on Facebook.