The Chapter Centennial Legacy Award celebrates ACP's centennial by recognizing one seminal chapter member whose service to the chapter had a significant impact on the chapter's viability. This individual should exemplify ACP's core values including:

Leadership
Excellence
Respect
Compassion
Professionalism
Responsibility
Read about the state awardee and join us in congratulating him.
---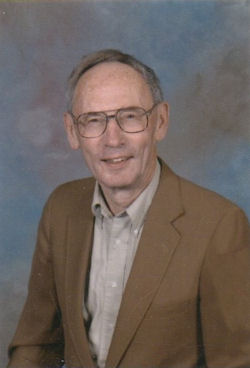 The Montana Chapter is proud to announce William A. Reynolds, MD, MACP as the Centennial Legacy Award recipient. Dr. Reynolds exemplifies ACP's core values with his work with friends and colleagues in the chapter and at a national level.
Dr. Reynolds was called to active duty in the Medical Corps of the US Air Force in January 1959 till June 1961 serving at the Nouasseur Air Base Hospital in Morocco as General Internist, with rank of Captain. After completing his Internal Medicine Fellowship at the May Clinic, Dr. Reynolds moved to Missoula, Montana where he practiced General Internal Medicine and Endocrinology at the Western Montana Clinic and St. Patrick Hospital in from 1963 until retirement from full time practice in January 1994. He joined the teaching faculty of the University of Washington in 1974 and became Clinical Professor of Medicine in 1997. Dr. Reynolds participated in several clinical research programs and authored 18 medical publications.
Dr. Reynolds received the Montana Chapter Laureate Award in 1995 and the Alfred Stengel Award for Outstanding Service to the American College of Physicians in 2003. He was awarded Mastership in the American College of Physicians in 1998, served as a member of Board of Trustees of the American College of Physicians Foundation from 1999 to 2005 and Fellowship in the Royal Australasian College of Physicians in 1997. Dr. Reynolds was an ACP representative to 34 regional and international meetings delivering the College Report and giving presentations on thyroid topics and malpractice reform. Among his many accomplishments during his leadership years was the merger of the American College of Physicians and the American Society of Internal Medicine.
Dr. Reynolds name is synonymous with the highest values of our profession and he is richly deserving of this award.
More about the Chapter Centennial Legacy Award:
Award Booklet - full listing of winners
Press Release Template - for Chapter use