You are here
Mississippi Chapter E-Newsletter December 2015
Mississippi Chapter E-Newsletter December 2015

---
---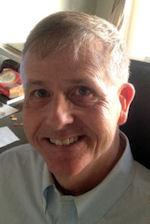 Dan Woodliff, MD, FACP, ACP Governor
BOG Fall Meeting 2015
There are several updates that came from this Fall's Board meeting to pass along:
Patrick Alguire talked about a new optional Maintenance of Licensure (MOL) program on which ACP is working. He mentioned that MKSAP could be the core of this since it meets the requirement of knowledge, skills, and self-assessment. One possible pathway to MOL, among others, would be to complete 6 of 11 MKSAP books and the self-reflection exercise.
ACP now has a Patients Before Paperwork page on the website. This is part of the ACP's efforts over the past 18 months to re-establish the focus on the physician-patient relationship over the burden of paperwork and electronic medical record work that we all face.
The College has also put out a new telemedicine position paper, accessible here if you are logged in to the ACP site, which stresses the importance of the patient's longitudinal care.
Dynamed Plus has replaced Smart Medicine as the quick access online resource free to ACP members for two years. If you have not already set up your access, you can do so here. At the end of the two years of free access (August 2017), Dynamed Plus will remain available to members at a deeply discounted price.
A new ABIM re-certification exam is a work in progress and will feature more relevant topics and questions. This came from the Assessment 2020 ABIM Task Force; you can learn more about the task force and their purpose.
Top
---
New Master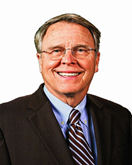 We are delighted to announce that Dr. Richard D. deShazo has been awarded mastership by the National ACP Awards Committee. He joins the following distinguished physicians as Masters in the College:
James L. Achord, MD, MACP
John G. Bartlett, MD, MACP
Joe C. Files, MD, MACP
Helen R. Tuner, MD, MACP
Dr. deShazo will be recognized at convocation at IM 2016 in Washington, D.C., on May 5, 2016. Please be sure to congratulate Dr. deShazo when you have the opportunity. As we all know, this is indeed a tremendous honor.
Top
---
Abstract Day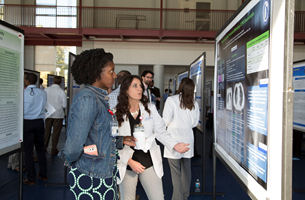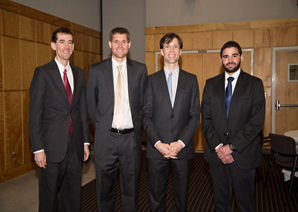 On Friday, October 30th, the 21st annual ACP Abstract Day for the Mississippi Chapter took place at the University of Mississippi Medical Center student union in Jackson. Due to the incredible effort of the Council of Residents and Students led by Dr. Ben Horton, we had a record setting display of scholarly activity, with 102 abstracts presented by students, residents, and fellows. Immediate Past Chair of the Board of Regents, Bob Centor, was on hand to give a superb keynote address on clinical reasoning. Recognized as winners to represent the chapter as automatic entries to the national abstract competition at IM 2016 in Washington, D.C., May 5-7, 2016, were the following:
Clinical Vignettes - Tara Lewis, 3rd year medical student, UMMC
Clinical Research - Clark Henegan, 3rd year hematology/oncology fellow, UMMC
Basic Science Research - Talal Younes, 2nd year medical student, UMMC
Quality Improvement & Patient Safety - Ben Horton, 3rd year internal medicine resident, UMMC
Top
---
Fellowship Workshop
On a Friday afternoon in December, a fellowship workshop will once again be offered. If you are interested in advancing to Fellowship in ACP, please contact Nancy Youngblood.
Top
---
Mississippi Rural Physicians' Scholars Program Representative
We'd like to say a big "Thank You" to Andrew Ouzts for representing the chapter on the board of the Mississippi Rural Physicians' Scholars Program that annually supports the education of promising young scholars who are dedicated to a career in primary care. We appreciate Andrew's wisdom in being our voice on this very important group.
Top
---
Governor-Elect Designee
I am excited to announce that the Mississippi Chapter of ACP has a new Governor - Elect Designee. Dr. Calvin Thigpen is a general internist and Associate Program Director at UMMC. Calvin has been a tireless advocate for Internal Medicine and was the driving force behind Mississippi winning the Evergreen Award last year for the ACP Residents Council. He has coordinated Abstract Day for the past several years promoting scholarship at UMMC and is now a member of the national Council of Early Career Physicians. Please join me in congratulating Calvin.