You are here
Governor's Newsletter March 2016
Governor's Newsletter March 2016

---
---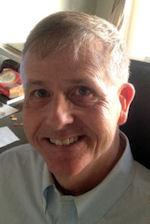 Dan Woodliff, MD, FACP, ACP Governor
---
AL/MS Scientific Meeting – June 2-5, 2016, Birmingham, AL
We are excited to begin a new partnership this year for our annual chapter meeting. From Thursday, June 2nd, to Sunday, June 5th, we will be meeting with the Alabama chapter for the 2016 AL/MS ACP Scientific Meeting in Birmingham at the Cahaba Convention Center (click here to register). We have an exciting line up of CME, resident/fellow and student events, and leisure activities and hope that everyone will make their very best effort to attend as much of the meeting as possible (click here for brochure).

---
The Education
Continuing medical education is the cornerstone of our regional meetings, and this year's meeting does not disappoint in this regard, with 12 CME hours on offer. With updates on hypertension, diabetes, COPD, and thyroid disorders, as well as neurologic clinical pearls, we are all sure to walk away with knowledge that we can immediately apply in our daily practices. Pulmonologist Demondes Haynes and endocrinologist Lillian Lien, both from Mississippi, are among the outstanding lineup of speakers. Additionally, there will be two ABIM Self-Evaluation Process (SEP) modules – hospital medicine and internal medicine – presented that can count as points toward your maintenance of certification.
We will also have the opportunity to enjoy two sessions that the Alabama chapter regularly includes in their meetings. The "Tinsley Harrison, MD: Teacher of Medicine" lecture is the first of these and will be given by allergist Joe LaRussa. The second session, entitled "Clinical Problem Solving," will feature Alabama Governor Gustavo Heudebert and his colleague Martin Rodriguez, who will go back and forth with their thoughts on interesting cases presented to them over the course of 45 minutes. We have heard very positive reviews of both of these sessions from past meetings.
---
Practice and Policy Navigation
On Friday afternoon and Sunday morning are two more sessions that have the potential to add to our efficiency and our understanding of the current policy environment. The first of these is "Website and Apps for the Internist," which will provide suggestions on applicable tools for clinical decision making and patient education. The second is "SGR to MACRA: Implications for Your Practice," which will give us insight on the congressional activity that has the potential to impact our daily practice.
---
College Awards and Updates
This year's special guest from the college will be Jack Ende, whom many of you may already know as the author of Theory and Practice of Medicine from the Teaching Medicine series published by the ACP nearly six years ago. Dr. Ende is a current member of the Board of Regents of the College and is an internist at the University of Pennsylvania in Philadelphia and will be with us at lunch on Friday.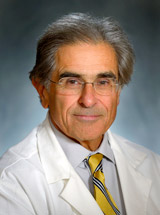 We will recognize this year's chapter laureate at our Laureate Reception on Friday evening at 6:00 PM, which will be held jointly with the Alabama chapter.
---
Resident/Fellow and Student Activities
This year's meeting will feature a departure from our typical layout for resident/fellow member and student member activities. On Friday morning the student poster competition will take place just prior to the oral vignette presentations by the resident/fellow members from each state. Then, on Saturday morning the resident/fellow poster competition will take place separately. Bridging both days will be Jeopardy! (a.k.a. Doctor's Dilemma), with the finals slated for Saturday early afternoon. The winner will take home bragging rights along with the first claim on the new AL/MS Doctor's Dilemma trophy.
---
Golf and Other Leisure Activities
On Thursday afternoon beginning around 3 PM, we will have an Alabama vs. Mississippi golf challenge at one of the very nice nearby courses. If you have any interest in playing, please pass that on to Nancy Youngblood. The Alabama golfers are already very excited about this time, with the plan to have the winners receive a trophy or other prize to carry home.
The schedule also includes time for you and your family or friends to enjoy Birmingham on Friday evening and Saturday afternoon and evening. The hotel and convention center are located adjacent to each other on Highway 280 close to The Summit, with countless opportunities for shopping and dining.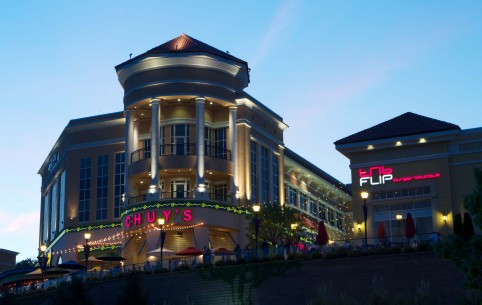 ---
Encouragement
In closing, we strongly encourage you to join the fun in Birmingham this June. Preparation for the meeting has been a joint effort by our chapter and the Alabama chapter, and they share our enthusiasm for this partnership. With an abundance of CME covering a wide range of topics, an outstanding group of presenters and guests, and ample time to enjoy the fellowship and the city, the meeting is sure to be a rewarding experience for all of our members. See you there!
Dan Woodliff, MD, FACP, Governor, MS Chapter
Calvin Thigpen, MD, FACP, Governor Elect Designee, MS Chapter, Program Chair