You are here
Member News
Member News
Dr. Dan Edney Inducted into William Carey University Alumni Hall of Fame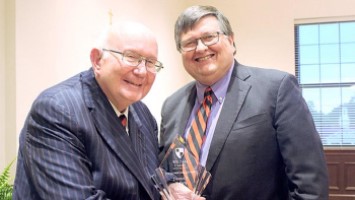 (April 2021) Dr. Dan Edney of Vicksburg (pictured right, receiving his award from Carey President Dr. Tommy King - left) has been inducted into the Alumni Hall of Fame for William Carey University. He is a Summa Cum Laude graduate of Carey and went on to earn his MD, Summa Cum Laude, from University of Mississippi Medical School. Dr. Edney was awarded Most Outstanding Resident for Internal Medicine at University of Virginia. He practices Internal and Addiction Medicine and was recently appointed Chief Medical Officer for the Mississippi Department of Health. Dr. Edney is also very involved in the community, having founded the First Baptist Church Medical/Dental Ministry.
---
Newest Fellow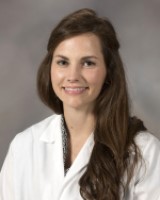 (December 2020) Congratulations to Dr. Jessica Lavender, the latest member of the Mississippi Chapter to be inducted as a Fellow. She joins 2019-2020 Fellows Javed Butler, Amanda Clark, Teri Dyess, Cedric Edwards, Brett Jeter, David McClendon, Naseem Qureshi, and Muhammad Waqas.
---
Mastership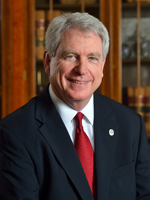 (Spring 2019) Congratulations to Dr. Daniel Jones (Jackson) who has been awarded Mastership of the College. To be considered for Mastership, the candidate must have made a notable contribution to medicine. This includes but is not limited to teaching, outstanding work in clinical medicine (research or practice), contributions to preventive medicine, improvements in the delivery of health care, or contributions to medical literature. Dr. Jones is the Director of Clinical and Population Science in the Mississippi Center for Obesity Research and holds the inaugural Mr. and Mrs. Joe F. Sanderson, Jr. Chair in Obesity, Metabolic Diseases and Nutrition. He also serves as Professor of Medicine and Physiology at the University of Mississippi School of Medicine. Dr. Jones has served the University of Mississippi in a number of capacities, including Vice Chancellor for Health Affairs and Dean of the School of Medicine from 2003-2009, and Chancellor of the University from 2009-2015.