You are here
Helpful Resources for Mentoring Physicians
Helpful Resources for Mentoring Physicians
As the focus of medical education shifts to a balance between in-patient and ambulatory settings, more practicing physicians are participating in mentoring and precepting programs. College headquarters has collected some helpful resources for physicians who want to gain a better insight on the elements of mentoring, brush up on existing skills, or just find out what is available. Included here are both Web sites and Clearinghouse resources. The Clearinghouse is a collection of program materials, articles, books and videotapes relating to community-based teaching. The Clearinghouse resources listed below can be ordered by calling 800-523-1546, ext. 2588.
The Mentoring Group
Physicians who mentor medical students and residents may find this site useful. Of particular interest to mentors are the "Mentoring Ideas" and "Tips for Mentors". These pages are updated monthly and provide tips that can be applied to many scenarios.
Mentoring opportunities are also available for both medical students and physicians through ACP's Medical Student Mentoring. Please contact Patricia Moore, Medical Student Coordinator, or Kelly Lott to volunteer or for more information.
In addition, the Clearinghouse contains these articles on mentoring:
Item 395: Defining Preceptor, Mentor, and Role Model. Rick E. Ricer, Family Medicine, 1998;30:328. This article clarifies some of the commonly used language in a physician/student interaction.
Item 401: Generalist Pathway Project, Michael J. Reichgott and Elizabeth Goldman, Albert Einstein College of Medicine. Einstein's mentorship/preceptorship program materials contain a description of preceptor duties and responsibilities. This document also describes the components of the program.
Item 341: Workshop: Mentoring and the Profession of Medicine-Written Materials, Society of General Internal Medicine, 1993:21. This packet contains articles and references on mentoring. There is also a document from Boston University School of Medicine designed to recruit students for a first-year Family Medicine Mentorship Program.
Online Learning Center
Visit ACP's Online Learning Center to explore a wide-ranging library of online CME and MOC activities. Not sure what your state's licensure requirements are? Click on the State CME Requirements tab to view your state's requirements and links to suggested learning activities or browse recent items below:
---
Physician Well-being and Professional Fulfillment
Providing guidance and resources that foster communities of well-being for internists to best serve patients and optimize professional fulfillment.​
Connect Today
​I.M. Emotional Support Hub​
It's common right now to feel overwhelmed, stressed, or depressed.​​ Taking care of ourselves and encouraging others to practice self-care sustains our ability to care for those in need. ​​​​
Protect your health and well-being by connecting with easily-accessible peer support through the Physician Support Line, and affordable, confidential counseling is available through The Emotional PPE Project and The Therapy Aid Coalition. ​
If you or someone you know is in crisis, help is available 24/7. Text 741741 or call the National Suicide Prevention Lifeline (988 or 1-800-273-8255) or Disaster Distress Hotline (1-800-985-5990).
​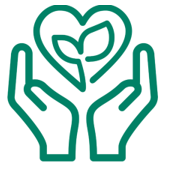 Check out ACP's well-being and professional fulfillment website
for individual, community, and organizational well-being resources.​​ Contact your well-being champion or chapter well-being committee today.​
Visit
Patients Before Paperwork
ACP's initiative designed to reinvigorate the patient-physician relationship by challenging unnecessary practice.