You are here
ACP Spring 2014 Highlights from the Minnesota Chapter
ACP Spring 2014 Highlights from the Minnesota Chapter
| | |
| --- | --- |
| July 2014 | Heather E. Gantzer, MD, FACP, Governor |
---
---
ACP Spring 2014 Highlights from the Minnesota Chapter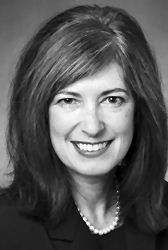 Internal Medicine 2014 was held in Orlando, FL in April with 109 Minnesota internists and residents joining thousands of internists from across the country. Minnesota physicians were well represented among the speakers at many of the most popular talks and a team of Mayo residents competed in the Doctor's Dilemma™.
Internal Medicine 2015 will celebrate ACP's Centennial Anniversary. The meeting is scheduled for April 30 - May 2, 2015 in Boston, MA. Fellowship applications are due by January 2, 2015 for new Fellows to be able to participate in the historic 100th Anniversary Convocation in Boston.
Hot topics at the spring Board of Governors meeting included maintenance of certification and recertification, with a large number of concerns raised about the burden of work to maintain certification as new hurdles have been added. ACP is working on an MOC Navigator to answer member questions and act as a guide to this complex process. However ACP is also actively involved in talks with ABIM urging them to make MOC more sensible and more affordable. In addition, ACP Smart Medicine will be expanded; ways to increase EHR quality and decrease the hassle factor of practice are being explored; and the High Value Care initiative is moving forward.
Minnesota physician Dr. Victor Montori spoke to the Board of Governors on "Minimally Disruptive Medicine," the concept that doctors should consider the burden on patients when deciding on treatment/management options with patients in order to avoid life disruptions (time, cost) that could decrease quality of life substantially despite well-intended medical aims. His talk was very well received.
---
Welcome to Fellowship
ACP Internal Medicine 2014 - Convocation Recognitions
New Fellows are invited to march in at the convocation within the first two years of being elected to fellowship. ACP Fellowship adds value to your professional life. It is a mark of distinction from colleagues who recognize accomplishments and achievements over and above the practice of medicine. Fellowship honors those physicians who have made contributions to medicine, to their community, or to ACP. The photo below highlights those new Minnesota Fellows who were recognized at the 2014 Convocation.
My apologies that all Fellows did not get included in the photo below.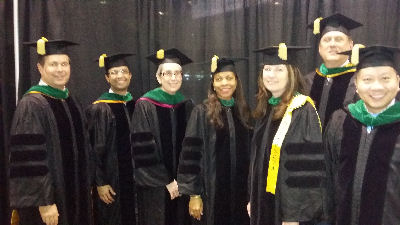 New Fellows at Convocation
The following new Minnesota Fellows of the American College of Physicians were approved in the past six months:
Emmanuel C Gorospe, MD FACP , Rochester, MN
LaTonya J Hickson, MD FACP , Rochester, MN
Jawali B Jaranilla, MD FACP, Woodbury, MN
Ann E Kearns, MD FACP, Rochester, MN
Matthew D Klein, MD FACP, Mendota Heights, MN
Bruce C Meyer, MD FACP, Bloomington, MN
Jason A Post, MD FACP, Rochester, MN
Rwoof A Reshi, MD FACP, Woodbury, MN
Kevin James Sheridan, MD FACP, St. Paul, MN
Daniela L Stan, MD FACP, Rochester, MN
Amy T Wang, MD FACP, Rochester, MN
---
ACP Leadership Day
Leadership Day was held May 21st and 22nd, in Washington, DC with five Minnesota internists and medical students attending. Visits to our congressmen and senators to advocate for extending the Medicaid payment schedule with parity to Medicare rates past the current January 2015 expiration date, expanding graduate medical education funding and increasing the number of residency positions, and other ACP priorities were included. Minnesota was represented by five attendees including: Drs. Heather Gantzer, John Bundrick, Mark Liebow, Tanya Repka, and medical student Andrew Harrison.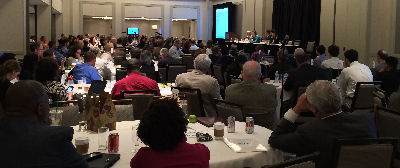 Leadership Day
---
Awards
Please remember to nominate your colleagues for an award. There are many national awards as well as those listed below. The deadline is July 1 for National Awards. The entire booklet which explains requirements for each National ACP award may be found on the ACP Web site. The State/Chapter Award Nominations can be sent to Minnesota.ACP@gmail.com no later than August 1, 2014. Please include a short informational bio on the nominee and why you feel they are deserving of the award. Minnesota award nominations are accepted for:
Laureate award- is designed to honor those Fellows and Masters of the College who have demonstrated, by their example and conduct, an abiding commitment to excellence in medical care, education, and research, and service to their community, their chapter, and the ACP. A Laureate nominee is usually a senior physician who has been a Fellow or Master of the College for at least 15-20 years and meets all other categories of eligibility.
Community Service award- recognizes the work of members who are involved in volunteerism and community service activities. This award enables our Chapter to raise the level of awareness and promote dialogue and action in volunteerism within our state.
---
Annual Crayfish Boil
The annual Crayfish Boil held in Rochester on May 10 was hosted by Dr. Jamie Newman and attended by medical students of Mayo and of the University of Minnesota, as well as Mayo internal medicine residents, faculty and the MN ACP Governor. MN ACP continues to support the internal medicine interest groups at the two medical schools in Minnesota, and the IMIG groups are increasingly active an stimulating students' interest in internal medicine as a career.
---
Spring Governor's Council Meeting Updates
Your Governor's Council met on April 29, 2014 in Bloomington, MN. Updates were provided by all committee chairs and by representatives from each medical school and residency program. The organization's bylaws are being updated and are being reviewed by The ACP Board of Regents. The meeting also reviewed the objectives set out by the MN-ACP Strategic Plan. The financial report and budget for FY2015 were reviewed and approved. Membership outreach plans were discussed as was an update on national and state legislative issues. The remainder of the meeting focused on the status and additional work to be done on the fall Scientific Session program.


Governor's Council
---
Save the Dates
I.M. on Tap meeting on Sept. 9, 2014 at 6:30pm at The Local in downtown Minneapolis
ACP MN annual Scientific Session meeting Nov. 6-7, 2014, Minneapolis Convention Center
Internal Medicine 2015 ACP meeting April 30-May 2 Boston, MA
Join us for ACP's Centennial Celebration at this special Annual meeting in Boston!
---
Health and Public Policy Committee
By Mark Liebow, MD,MPH, FACP, and Chair of our Health and Public Policy Committee
The Minnesota legislature had a busy 2014 session that ended on May 16. Highlights include: Medical marijuana may be used in some forms for some patients. Doctors may sign the certification a patient needs to buy marijuana if they have primary responsibility for treating the patient's qualifying condition, which include cancer (if the patient has severe pain, nausea, or wasting), HIV/AIDS, Tourette's, ALS, seizures, severe and persistent spasms, Crohn's disease, and terminal illnesses (if the patient has severe pain, nausea, or wasting). We will not be prescribing marijuana. Smoking is not permitted.
APRNs will be able to practice independently after working for a year in an integrated practice that has physicians and nurse-practitioners or PAs.
Significant limitations were put on e-cigarette use though the Freedom to Breathe Act, which would have prohibited most indoor use in public, was not extended to "vaping".
Peace officers and emergency responders will be allowed to carry and administer naloxone if they have been given training by a physician or other licensed prescriber. There is immunity from liability to prescribers who provide the prescription and training. There is also a "Good Samaritan" provision granting limited criminal immunity to those who witness an overdose and call for help.
The Provider Peer Grouping program, which would have publicly reported cost and quality data on hospitals and clinics, was ended. However, the All-Payer Claims Database will continue collecting information for research and policy-making.
Health licensing boards, including the Board of Medical Practice, can summarily, if temporarily, suspend a practitioner's practice license if the licensee presents risk of harm to a patient.
A bill that would have kept active a personal injury case even if the plaintiff died appeared ready to pass but hit a last-minute roadblock and did not pass. This would have had an impact on malpractice cases.
At the federal level, Senator Franken will replace the retiring Senator Harkin as the Democratic co-chair of the Rural Health Caucus.
Another SGR patch passed in March, this time for a year. Many had hoped a definitive solution would occur this year because of agreement of what the replacement would look like. However, the House and Senate disagreed on how to pay for the budgetary cost of the fix and so ended up with the patch. There will be a small increase in Medicare fees as a result of the fix.
---
Early Career Physicians
The Early Career Physicians Group (formerly the Young Physicians), met for our second "Internal Medicine on Tap" at The Local in Minneapolis the evening of March 4, 2014, with Amy Holbrook, MD discussing "Navigating the Maze of Recertification: What you actually need to know about the changes to ABIM's MOC program". The next I.M. on Tap event will be at 6:30pm on Tuesday, September 9th at The Local, with Joel Greenwald, MD, CFP discussing financial planning for early career physicians. "I.M. on Tap" brings early career physicians (internists within 16 years of graduating from medical school), and senior residents together to discuss relevant topics, while enjoying appetizers and beverages in a low-key environment. Any questions or suggestions, please contact the Early Career Physicians Chairwoman, Amy Holbrook, MD.
---
MMA Prescription Drug Prior Authorization Work Group
MMA is seeking an internist interested in serving on a Prescription Drug Prior Authorization Work Group. The MMA work group will identify, and recommend to the MMA Board of Trustees, specific strategies for modifying the practice of prescription drug prior authorization to support improved patient care and reduced administration burdens for medical practices. Contact Minnesota.ACP@gmail.com by July 11th if interested.
---
Resources
Annals of Internal Medicine Launches Interactive CME- and MOC-accredited Medical Education Tool
Annals of Internal Medicine released a new interactive medical education tool designed to test physicians' decision-making skills. Annals Virtual Patients uses a unique "if this, then that" format, so each learner goes down his or her own path through a complex clinical simulation. Each simulation covers the examination, diagnosis, and treatment of a virtual patient. Upon completion of each case, physicians may earn Continuing Medical Education (CME) and Maintenance of Certification (MOC) credits.
Annals Virtual Patients is uniquely formatted to allow physicians to learn from mistakes as they proceed through the simulations. Selecting a response prompts a detailed explanation of the medical consequences based on the answer chosen. At the end of each case, the physician is presented with a complete summary of the clinical problem and solution.
The cases were developed by Annals of Internal Medicine editors in collaboration with faculty of the Division of General Internal Medicine at the University of Pittsburgh.
New 'Toolkit' Aims to Ease and Improve Care Coordination
Whether for hand-offs or advice, ACP initiative offers aids for doctor-to-doctor communication.
In an effort to improve communication about specific patients between doctors, subspecialists and hospitals, the American College of Physicians has created a new "toolkit" to help coordinate care.
ACP unveiled the High Value Care Coordination Toolkit in April, urging primary care and specialty doctors to use its components to improve their back-and-forth communication regarding patients.
The toolkit is intended to make sure that subspecialists get accurate and appropriate information about patients referred to them and that they pass back to primary care physicians the information they need to monitor the care of their patients.
The toolkit includes five components:
A checklist of information to include in a primary care referral to a subspecialty practice
A checklist of information to include in a subspecialist's response to a referral request
Lists of additional pertinent data that should be included with referrals for 33 specific medical conditions, developed by participating subspecialty societies
Templates of model care coordination agreements between primary care and subspecialty practices, and between a primary care practice and a hospital care team
Recommendations to physicians on how to prepare a patient for a referral
Online High Value Care Cases
Learn how to eliminate unnecessary healthcare costs while improving patient outcomes with these interactive cases on high value care. The 30- to 60-minute topics can be completed on your desktop, laptop, tablet, or smart phone. Review the cases, answer the associated multiple-choice questions, and read through the critiques. You can also download the take-home tools to help you incorporate HVC principles into your practice. The cases offer free online CME and may fulfill risk management/patient safety CME required by some states. They have also been approved by ABIM for 13 MOC medical knowledge points and patient safety credit.