Fostering Excellence in Internal Medicine
Live events are changing, and American College of Physicians is helping lead the way with the ability to learn, network, and engage like never before!
Presented both live and virtually October 13 - 16, 2022, ACP's MI Chapter is pleased to offer a safe meeting space to earn CME/MOC, recharge, and engage with one another. Sessions will be held live at the Shanty Creek Resort, Bellaire MI as well as through exclusive virtual keynote and education sessions.
Learn, Connect, and Engage in Person or from Home or Office Attend or tune in to exclusive live, interactive sessions with your local Chapter colleagues. Regardless of location, you can engage with each other to discuss topics important to you and your community, both professionally and socially.
These flexible options provide access to top-notch education, help you connect with each other, and learn about ways to get involved with your Chapter. This Meeting will help you meet your needs as a physician and help you provide the best care for your patients using the latest knowledge.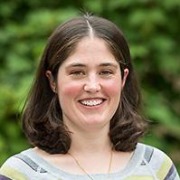 Sarah Hartley, MD, MHPE, FACP
ACP Governor, Michigan Chapter

---
Meeting Highlights
Two SEP Modules
Professors In Action
Thieves Market
Doctor's DilemmaTM
Symposium on COVID-19
Advocacy Session
Resident and Medical Student Abstract Competition
Program Committee
Alexis Haftka-George, MD, FACP - Lead Co-Chair
Staci Blackburn, MD, FACP - Co-Chair
Eric Edewaard, MD - Co-Chair
Andrew Jameson, MD, FACP - Medical Student Chair
Stephanie Czarnik, MD, FACP
Aimee Espinosa, MD, FACP
Paul Grant, MD, FACP
Martha Gray, MD, FACP (ex-officio)
Alexandra Halalau, MD, FACP
Sarah Hartley, MD, FACP (ex-officio)
Walid Harb, MD, FACP
Raymond Hilu, MD, FACP
John Hopper, MD, FACP
Scott Kaatz, DO, FACP
Michael Kern, MD, FACP
Jenni Kilpatrick (staff)
Carl Lauter, MD, MACP
Thea Lockard (staff)
Mark McQuillan, MD, FACP
Allison Ruff, MD, FACP
Louis Saravolatz, MD, MACP
Jerry Yee, MD, MACP
---
22.5 CME & MOC Available
Release Date: October 16, 2022
Termination Date: October 16, 2023
The American College of Physicians is accredited by the Accreditation Council for Continuing Medical Education (ACCME) to provide continuing medical education for physicians.
The American College of Physicians designates this other activity (live component and enduring component) for a maximum of 22.5 AMA PRA Category 1 Credit(s) TM. Physicians should claim only the credit commensurate with the extent of their participation in the activity.
Successful completion of this CME activity, which includes participation in the evaluation component, enables the participant to earn up to 22.5 medical knowledge MOC points in the American Board of Internal Medicine's (ABIM) Maintenance of Certification (MOC) program. Participants will earn MOC points equivalent to the amount of CME credit claimed for the activity. It is the CME activity provider's responsibility to submit participant completion information to ACCME for the purpose of granting ABIM MOC credit.
Michigan Chapter Registration
| Categories | Register by September 28, 2022 | After September 28, 2022 |
| --- | --- | --- |
| ACP Member-SHM Member (includes MACP, FACP, Member, SFHM, FHM, MHM)* | $395 | $445 |
| Retired Members of ACP or SHM* | $200 | $250 |
| ACP Resident/Fellow Member | $125 | $150 |
| ACP Medical Student Member | $25 | $25 |
| ACP Affiliate Member | $150 | $200 |
| Nonmember Physician | $495 | $595 |
| Nonmember Resident | $150 | $200 |
| Nonmember Medical Student | $25 | $25 |
| Nonmember Allied Health Professional | $250 | $300 |
| Guest | $50 | $100 |
Questions? If you have trouble registering online, please contact Member and Product Support at 800-ACP-1915 or direct at 215-351-2600 (M-F, 9 a.m. - 5 p.m. ET).
FAQ
Registration Information
In-person registration fee includes continental breakfast, lunch, all scientific sessions and materials, and CME documentation.
Virtual registration fee includes designated sessions on Schedule of Events, materials and CME documentation.
Members whose dues were not paid for the current fiscal year will receive the nonmember registration rate.
Can I follow along on social media?
Yes, follow/like the MI Chapter through the meeting on social media! Use the hashtags #IMProud #MIACP22.
What does registration include?
Registration fee includes continental breakfast, lunch, all scientific sessions and materials, and CME documentation.
How do I access the virtual meeting?
Sessions are accessible through the Virtual Meeting Hub and on your chapter website. Click the "join virtual session" links in the agenda. If you have just purchased the meeting and get an access denied message, please log-out of your ACPonline account and log back in. This will refresh the purchases on your account. If you require additional assistance, please contact us (M-F, 9 a.m. to 5 p.m. ET) via web chat or call 800-ACP-1915 or 215-351-2600 or via e-mail at
help@acponline.org
Hotel Accommodations
We have reserved a block of rooms at the following rates until September 12, 2022. When making your reservation, be sure to mention that you will be attending the ACP MI Chapter meeting. The rooms are available on a first-come, first-served basis, so make your reservation as early as possible by calling the hotel directly at 866-695-5010 or registering online.

Single/Double: $147.00
Shanty Creek Resort
5780 Shanty Creek Road
Bellaire, MI 49615
Health Acknowledgement
Please make sure that you have reviewed any advisories or restrictions that may be in place for travel to the MI- ACP Annual Scientific Meeting. By attending, you are confirming that you and all persons in your party: Are not experiencing any of the following symptoms of COVID-19 identified by the CDC at CDC.gov, including:
Fever or chills
Cough
Shortness of breath or difficulty breathing
Fatigue
Muscle or body aches
Headache
New loss of taste or smell
Sore throat
Congestion or runny nose
Nausea or vomiting
Diarrhea
Have not been in contact with someone with confirmed or suspected COVID-19 symptoms without completing a 10-day quarantine.
Are not under any self-quarantine orders.
Attendees who cannot confirm all the above criteria must not attend the 2022 MI-ACP Annual Scientific Meeting. An inherent risk of exposure to COVID-19 exists in any public place where people are present.
COVID-19 is an extremely contagious disease that can lead to severe illness and death. According to the Centers for Disease Control and Prevention, senior citizens and attendees with underlying medical conditions are especially vulnerable.
By attending the 2022 MI-ACP Annual Scientific Meeting, you voluntarily assume all risks related to exposure to COVID-19 and further acknowledge that you understand and will follow all health and safety protocols established by MI-ACP and the Shanty Creek Resort. Failure to abide by all health and safety protocols implemented for the event is grounds for being asked to leave the event, without refund.
MyACP Account
If you have any difficulty accessing your MyACP account, you can reset your username and password. You can do so by clicking on the MyACP link at the top of the ACP web site. Nonmembers are advised to use their e-mail address as their username when creating a password. If you require additional assistance, please contact us (M-F, 9 a.m. to 5 p.m. ET) via web chat or call 800-ACP-1915 or 215-351-2600 or via e-mail at
help@acponline.org
Participant Photography
As a participant in the chapter meeting, your photograph may be taken as a focus or background subject, to be used in chapter communications. If you would not like your photo taken, please inform chapter staff.
ACP Chapters Meeting Code of Conduct
ACP is a community that values collegiality, respect for patents and each other, and medicine's standards of ethics and professionalism. ACP members are guided by the content and spirit of the ACP Pledge and by their commitment to the ethics of medicine, including those in the ACP Ethics Manual. "Physicians' conduct as professionals and as individuals should merit the respect of the community."
ACP expects members, staff, and others who participate in events and activities involving ACP to treat others as you would like to be treated – with courtesy, respect for differences, and in ways that appropriately represent the profession of internal medicine. As set forth in ACP's An-Harassment Policy, ACP does not tolerate any form of harassment, including intimidation, hostility, or other unwelcome and offensive communication or treatment.
If you experience or observe harassing, inappropriate or otherwise unprofessional behavior, or you have concerns about how you have been treated by an ACP member or staff or anyone else at an ACP meeting or event, you may report the incident to Chapter Staff.
The chapter reserves the right to take any action deemed necessary and appropriate; including immediate removal from the meeting without warning or refund, in response to any incident of unacceptable behavior, and the chapter reserves the right to prohibit attendance at any future meeting, virtually or in person.
For other questions about the chapter meeting, contact Jenni Kilpatrick at 414-488-3917 or jenni@acpmichigan.org.