You are here
Message from the Governor
Message from the Governor
.

| | |
| --- | --- |
| December 2015 | George M. Abraham, MD, MPH, FACP, Governor |
---
---
George M. Abraham, MD, MPH, FACP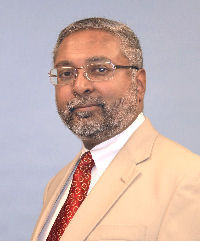 Dear valued colleague,
I trust each of you had a blessed Thanksgiving, a time with family and friends, being grateful for all that we have enjoyed the past year. At the same time, we remember those of our colleagues who serve with the military and volunteer in harm's way to keep us safe, as also many among us who have either fallen on hard times or for whom this has been a personally difficult year.
In the last year, we have continued to explore new solutions to our ongoing challenges to the practice of medicine. Our various initiatives and committees are busy tackling some of those challenges based on feedback from you, our membership. Each of our committees report below, I want to acknowledge the chairs and members who graciously volunteer their time to improve the practice of medicine for all of us.
The annual meeting of the MA chapter of the ACP was held in Boston on November 7th, 2015 and was extremely well received, based on the preliminary feedback from attendees. Our keynote speaker was Dr. Christine A. Sinsky, who is well known for her work on practice transformation and additional collaboration with Dr. Mark Linzer on reducing physician burnout and improving physician wellness. Additionally, Dr. John McDonough from the Harvard School of Public Health and formerly the senior legislative aide to the late Senator Edward M. Kennedy, spoke on the current challenges to the Affordable Care Act and its future (he was one of the key architects in helping craft that legislation). We had other compelling sessions on 'end of life care', music and medicine, etc. in addition to scientific topics such as the management of CLL and depression in the primary care setting. You can go to our Web site and view some of these presentations/handouts.
Other highlights of the meeting included our resident podium presentations, poster competition, a mentoring table at lunch (detailed below), as well as the famous Doctors' Dilemma™ (formerly Medical Jeopardy). Dr. Allan H. Goroll, past Governor and a stalwart among us was the 'Laureate of the Year'.
We have a number of new members and new Fellows in ACP from our great state, their names are listed later in this newsletter. Please congratulate them. For those who have not yet become Fellows, please let me know if you have questions about your eligibility and consider becoming a Fellow in the College.
Three of our distinguished members, Drs. Barry Izenstein, Valerie Pronio-Stelluto and Valerie Stone, became Masters in the College. Additionally, we are delighted that two of our distinguished colleagues have been recognized with coveted national awards. Dr. Allan Goroll is the recipient of the John Phillips Memorial Award for Outstanding work in Clinical Medicine and Dr. James O'Connell is the recipient of the W. Lester Henry Award for Diversity and Access to Care. You can view all the awards.
Our Awards Committee is always looking for our colleagues who might be worthy of recognition for one award or another, or for promotion to Mastership. Please contact Ms. Lynda Layer if you have a worthy candidate and we will be in touch with you.
Thanks to the initiative of Dr. Orlando Torres, MA-ACP has an active Twitter feed and we hope to keep you abreast of important developments in our chapter. Please do follow us on Twitter, if you are a user. We also maintain an active Facebook (FB) page thanks to Dr. Milan Mathew and our 'paparazzi par excellence' Dr. Valerie Pronio-Stelluto. Please 'like' us on FB and share our site with your friends.
Our Early Career Physicians Council (ECP) continues to be active with hosting meetings, and with our mentoring collaborative that is the brainchild of Dr. Linda Habeeb. We have just been given a grant by ACP to further develop this new initiative and are looking for the more seasoned colleagues to serve as 'mentors' for our junior colleagues.
I continue to be able to seek the wise counsel of the sagacious members of the Governors' Council on issues of concern to practicing physicians in the state. We continue to focus on 'Member Engagement'. A lot of what I have alluded to above have been efforts towards that goal, but we recognize that we need to work harder to get more of you engaged. Other issues that came up for conversation were the challenges of mental health in an internal medicine setting (I was interviewed on this topic by Vital Signs, published by the Massachusetts Medical Society), looking at opportunities of group membership in ACP, combined membership with other organizations (more relevant to the subspecialists), engagement with legislature to educate them about the challenges around primary care internal medicine, resident education and enthusiasm for IM as a career, etc. As always, it is through the interest of others in the chapter and in the field of medicine, that we support and enhance the practice environment in the state. To that end, any suggestions for areas to focus on, or volunteers for a particular task are always welcome.
A new theme that we are focusing on in the coming year is 'physician wellness and preventing stress and burnout', a topic that is probably familiar to each of us in a personal way at some level. Suggestions for how we can get our hospital leadership to focus on this more, are deeply valued and welcome.
In treading that tightrope between too much communication inundating your 'inbox' and deafening silence leaving our membership wondering if the chapter exists, this newsletter serves as a means of information, a voice that relays our concerns (as practicing clinicians) to national leadership and policy makers as well as develop new initiatives of relevance to all the stakeholders that make up our membership. To that end, please do not hesitate to e-mail me or Ms. Lynda Layer, our Executive Director, whose untiring efforts keep our Chapter running.
Wishing each of you a blessed and joyous holiday season!!
---
MA 2015 Laureate Award Winner - Allan H. Goroll, MD, MACP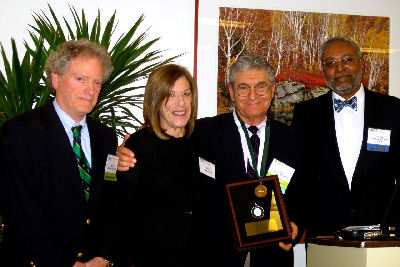 (left to right) Dr. Barry Izenstein, Phyllis Wasserman, Dr. Allan Goroll and Dr. George Abraham.
Dr. Goroll also received the national ACP John Phillips Memorial Award for Outstanding work in Clinical Medicine
New Masters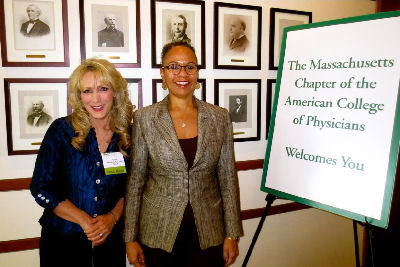 New Masters - Drs. Valerie Pronio-Stelluto and Valerie Stone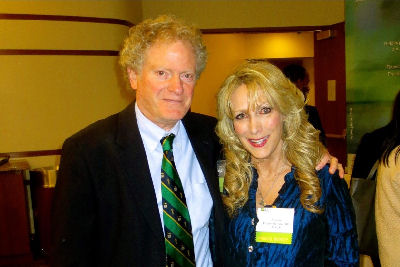 New Masters - Drs. Barry Izenstein and Valerie Pronio-Stelluto
---
2015 Resident Competition Winners
RESIDENTS
1st Place - Oral Presentation - Clinical Vignette
Ramya Gorthi, MD - Saint Vincent Hospital
Perseverance by a Pervasive Disease (PPD)
1st Place - Oral Presentation - Research
Eduardo Peixoto, MD - MetroWest Medical Center
An evaluation of kidney function after islet transplant graft failure
1st Runner Up - Clinical Vignette
Jenna McNeill, MD - Massachusetts General Hospital
Clinical Presentation of Morvan Syndrome
2nd Runner Up - Clinical Vignette
Aalok Khole, MD - Saint Vincent Hospital
Paralysis - It isn't always nerve-wrecking!
Honorable Mention - Clinical Vignette
Jing Rem, MD - Massachusetts General Hospital
Acquired Infantile Babesiosis
1ST Runner Up - Research
Chihchao Yang, MD - St Elizabeth''s Medical Center
Dietary Preferences and Nutritional Needs Among Career Firefighters in the United States
2nd Runner Up - Research
Patricia Pringle, MD - Massachusetts General Hospital
The Effect of Mean Arterial Pressure on Renal Outcomes During Treatment of Hepatorenal Syndrome and Acute Tubular Necrosis in Liver Cirrhosis
Honorable Mention - Research
Karen Jiang, MD - Boston Medical Center
Linkage to Care in the Incarcerated Population
MEDICAL STUDENTS
1st Place
Seda Babroudi - Tufts Medical School
A Novel Compound, Membrane-Tethered E2, Selectively Activates the ER Rapid Signaling Pathway - Implications for Vascular Benefit
2nd Place
Nimish Shah - Baystate Medical Center/Tufts University School of Medicine
Transfusion Alternative in a Jehovah's Witness with Sickle Cell Crisis
Honorable Mentions
Karyn Haitz - Harvard Medical School
Toxicodendron Dermatitis
Sanghee Lim - Boston University School of Medicine
Mst4 and Stk25 are novel kinase regulators of the Hippo tumor suppressor pathway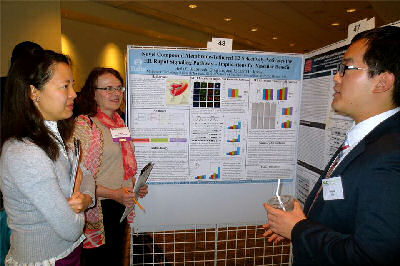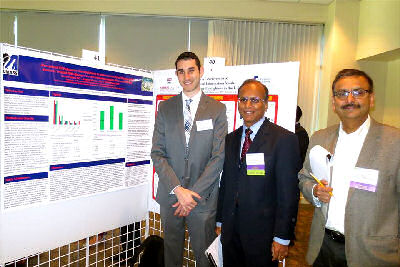 MA ACP Doctors Dilemma 2015
This year's winners of Doctor's Dilemma™ were from Massachusetts General Hospital. The team members were Drs. Shruti Gupta, Raghu Chivukula, and Shaan Khurshid. We look forward to their representing the Massachusetts Chapter at the national ACP Doctor's Dilemma™ competition in Washington, DC in May.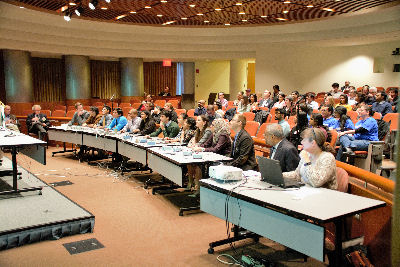 ---
The Massachusetts Chapter of the ACP is pleased to announce the formation of its own council for Fellows and Residents. Members of the council are a group of motivated residents interested in promoting the academic and social well-being of Massachusetts residents as well as career development. Under the auspices of the ACP the group has met several times to discuss the agenda for the year and is planning on hosting gatherings in the upcoming weeks to encourage involvement among residents/fellows who are also interested. If interested in getting involved with this group, please contact our Executive Director, Lynda Layer or 781-434-7317.
---
Saturday, March 19, 2016 at the Massachusetts Medical Society, Waltham Mentoring Workshop
Mentoring--a way to create a supportive, stable professional environment for physicians despite a climate of ongoing change and uncertainty in health care
Part 1: Learn skills to strengthen mentoring relationships throughout one's career
Part 2: Learn how to support and foster a mentoring culture at your institution
Part 3: Opportunity to meet and network with your colleagues and participate in chapter mentoring database
Saturday, October 22, 2016
Residents/Fellows and Students Poster Day, Massachusetts Medical Society
Waltham, MA
Saturday, November 19, 2016
2016 MA Chapter Annual Scientific Meeting, Massachusetts Medical Society
Waltham, MA
---
Call for Nominations:
The MA Chapter will be electing a portion of the Council of Early Career Physicians based on nominations from the membership. The mission of the ECP Council is to enhance professional development and quality of life for early career physicians in Massachusetts, foster their involvement in College activities, and ensure that their voices are heard in all chapter discussions.
If you would like to join the council or have a recommendation of someone that would like to join the council, please contact our Executive Director, Lynda Layer or by phone at 781-434-7317. Council members will be elected for 2-year terms. We are particularly interested in increasing our representation in the central and western part of the commonwealth. All elected Council Members are eligible for re-election at the end of their term. The Massachusetts Chapter supports the ACP Diversity Policy as printed below.
The ECP Council meets three times per year for an evening dinner meeting at the Massachusetts Medical Society in Waltham plus other social and CME events. Council Members are strongly encouraged to attend the Annual Scientific Meeting in November. Other council work is done via e-mail and conference calls.
To submit your name for a Council position please send a brief biographical sketch which includes your current practice setting, subspecialty (if appropriate) and specific areas of interest. The deadline for nominations is Friday, January 8th.
The Nominations Committee will consider all nominations and will select a slate of candidates to be presented to the membership in October with the election taking place during the Membership Meeting at the Annual Scientific Meeting in November.
Please let us know if you have any questions regarding the activities of the Massachusetts Chapter. Visit our Web site.
Regards,
Ebrahim Barkoudah, MD
Nii Tetteh, MD
ACP's Diversity Policy
The American College of Physicians' membership comprises a diverse population of internists,subspecialists of internal medicine, and medical students. ACP values diversity and views it as one of its greatest strengths. The College welcomes prospective members regardless of race; ethnicity; gender; religion; age; sexual orientation; nationality; disability; appearance; geographic location; and professional activity, such as private practice, research, or academic medicine.
ACP strives to encourage internists and subspecialists of internal medicine from diverse groups to join the College, participate in chapter activities, and seek to attain positions of leadership. ACP believes that a commitment to diversity strengthens the organization's capacity to respond to the needs of its members and their patients, i.e., to recognize that diversity is an important aspect of infrastructure that enhances relevance and effectiveness.
---
Committee Members:
Choi, Elisa - Boston (Co-chair)
Bering, Harriet - Lexington
Doctoroff, Lauren - Boston
Fishman, Robert - South Hadley
Im, Dana DaEun - Boston
Joe, Jennifer - Cambridge
Jorgensen, Andrew - Provincetown
Koshy, Jacob - Worcester
Lambert, Gene - Boston
Lebow, Robert - Southbridge
Parikh, Ravi - Boston
Richter, James - Winchester
Schwartz, Frederick - Worcester
Stanford, Fatima Cody - Boston (Co-chair)
Torres MD, Orlando- West Hartford
Tseng, Zoe - Newton
Yeh, James - Newton Center
The MA ACP Health and Public Policy Committee (HPPC) is a newly formed committee in the state of MA. Since our inception in 2014, we have been busy at work setting forth our priorities and creating a voice for advocacy for internal medicine physicians throughout the state.
Our committee has defined a few priority issues for the 2015-2016 academic year. On the state level, we have decided on three key issues: 1) opioid addiction, 2) Meaningful Use Level 3, and 3) inadequate insurance coverage for specialty care in MA. With regards to the opioid addiction priority, the MA ACP HPPC met with the Massachusetts Medical Society (MMS) on this issue at our annual meeting. Our meeting with Brendan, Abel, JD, Regulatory and Legislative Assistant Counsel for the MMS, has paved the way for an alliance between the MA ACP and the MMS to tackle this issue head on.
After several of our members returned from the National ACP lobby day, we have decided to make plans to develop our own statewide policy day at the MA State House. We have a target to complete this activity in spring 2016. Please stay posted on further details.
The MA ACP HPPC is also interested in providing education to our members at the local level on how they may serve as advocates for issues in medicine. Several members of the committee are interested in creating a regular program for areas throughout the state.
Finally, thanks to all who participated in the letter writing campaign for the Medicare Incentive Program for Primary Care. Every voice makes a difference! We look forward to representing the interests of internists and internal medicine subspecialists in the Commonwealth in forthcoming months.
---
Save the Date:
The Adult Immunization Conference will take place on Wednesday, April 27, 2016 from 8:00 a.m.-3:30 p.m. at the Best Western Royal Plaza in Marlborough. More information about the conference will be shared with ACP members as the conference gets closer. If you have any questions about the conference or adult immunizations in Massachusetts, please contact Rebecca Vanucci, Immunization Outreach Coordinator.
Take a Stand:
An exciting program to increase adult immunization rates is coming to Massachusetts on June 6, 2016. Immunization Action Coalition (IAC) is providing a free, one day workshop to implement standing orders in your practice. To learn more, please visit www.standingorders.org or e-mail info@standingorders.org.
Flu Information:
The MDPH flu Web site has been updated. Be sure to check it out to find the latest information about the flu. Remember that CDC recommends everyone over 6 months of age to get an annual flu vaccine.
The 2015-2016 Influenza Vaccine Recommendations from the Advisory Committee on Immunization Practices (ACIP) were published in the MMWR on 8-7-15.
This year there is no preferential recommendation for any one age-appropriate and approved flu vaccine formulation over another:
quadrivalent vs. trivalent
high dose vs. standard dose
LAIV vs. IIV
New MA Recommendations and Resources for the Control of Influenza and Pneumococcal Disease
MDPH Recommendations for the Control of Influenza and Pneumococcal Disease in Long Term Care Facilities
Pneumococcal Vaccines:
The latest recommended intervals between PCV13 and PPSV23 vaccines by the ACIP were published in the MMWR on 9-4-15.
A dose of PCV13 followed by PPSV23 is recommended to be administered routinely in a series to all immunocompetent adults aged =65 years. PCV13 should be administered only once for all adults.
The intervals between doses of PCV13 and PPSV23 for immunocompetent adults was changed from 6-12 months to >1 year to simplify and harmonized the recommendations. The new schedule is also more compatible with Medicare B reimbursement policies.
The two vaccines should not be co-administered. If a dose of PPSV23 or PCV13 is inadvertently given on the same day or at an earlier than recommended interval, those doses need not be repeated. CDC has a factsheet for addressing common questions about pneumococcal vaccines.
See also:
New MA Recommendations and Resources for the Control of Influenza and Pneumococcal Disease
MDPH Recommendations for the Control of Influenza and Pneumococcal Disease in Long Term Care Facilities
Guidance for Providers about Medicare Part B Billing for Pneumococcal Vaccines
CDC Pneumococcal Disease and Vaccines
Meningococcal B Vaccines:
There are now two licensed serogroup B meningococcal (MenB) vaccines in the U.S. Trumenba (MenB-FHbp) by Pfizer consists of a 3-dose series. Bexsero (MenB-4C) by GlaxoSmithKline consists of a 2-dose series. The Advisory Committee on Immunization Practices (ACIP) has published recommendations for use of MenB vaccines for those >10 years of age who are in groups at increased risk for serogroup B meningococcal disease.
Persons with persistent complement component deficiencies (including: inherited or chronic deficiencies in C3, C5-9, properdin, factor D, factor H, or taking eculizumab [Soliris®].)
Persons with anatomic or functional asplenia (including: sickle cell).
Microbiologists routinely exposed to isolates of Neisseria meningitidis.
Persons identified as at increased risk because of a serogroup B meningococcal disease outbreak
.
In October, ACIP published additional recommendations for the 'permissive' use for adolescents and young adults 16 through 23 years of age to provide short term protection against most strains of serogroup B meningococcal disease. The preferred age for MenB vaccination in this age group is 16 through 18 years of age in order to maximize protections during the highest risk period. This is a Category B recommendation, which means it allows for individual clinic decision making.
The ACIP approved a Category B recommendation for 2 main reasons. First, the current burden of disease is at an historic all-time low which means that the number needed to vaccinate to prevent a case and death is high. Secondly, because the MenB vaccines were recently licensed for use in the U.S. under an accelerated approval process, complete data for making policy recommendations for MenB vaccines are not yet available about: the true proportion of serogroup B disease that could be prevented by vaccine; vaccine effectiveness and duration of protection; impact on carriage and herd immunity. CDC is will evaluate additional data as it becomes available.
See also:
MDPH Use of Serogroup B Meningococcal Vaccines in Persons Aged >10 Years of Age
CDC Meningococcal Vaccine
---
We are proud to welcome the following members who have joined the Chapter during the past 6 months:
Fellows:
Shaji P Daniel, MD FACP
Owen Gabriel Debowy, MD PhD FACP
Andrew M Evens, DO FACP
Michael J Hession, MD FACP
Kenneth H Kronlund, Jr MD FACP
Gene Lambert, MD FACP
Peter C Lindblad, MD FACP
Diane M London, MD FACP
Harvey J Makadon, MD FACP
Nandini Mani, MD FACP
Peter S Nakhla, MBBCH FACP
Charles T Pu, MD FACP
Ayesha R Sheikh, MBBS FACP
Jeffrey A. Sparks, MD FACP
Remya Tharackal Ravindran, MBBS FACP
Ryan W Thompson, MD FACP
Yun Xia, MD FACP
Members:
Anita Abhyankar, MD
Michael R Abuelyazeed, MBChB
Maxwell E Afari, MD
Dineli Ahearn, MD
Ryan M Ahern, MD
Akinwande A Akinfolarin, MBBS
Chirin Al Dalati, MD
Sora Al Rowas, MD
Kefah R Al-Ramahi, MD
Essam Alansari, MD
Sameera Ali, MD
Mubdiul Ali Imtiaz, MD
Fadi Alkhatib, DO
Jehan W Alladina, MD
Mohamed Alseiari, MD
Mansoor Arif, MBBS
Ambalavanan Arunachalam, MBBS
James Atem, MD
Ghassan N Azeez, MD
Craig C Benson, MD
Seth M Bloom
Amy Bodnarchuk, MD
Ryan J Bohle, MD
Srinivasan R Boora, MD
Jovan T Boseovski, MD
Andreea M Bujor, MD
Jorgjeta Bukli, MD
Samarth S Chittargi, MBBS
Ricardo J Cigarroa, MD
Adrienne L Clark, MD
Camille Clarke, MD
Christian A Correia, MD
Venkateswara R Davuluri, MD
Jason Joseph Diogo, MD
Alon Dor, MD
Najla H EL Jurdi, MD
Patrick F Elliott, MD
Sara Emami, MD
Kamil M Firas, MBChB
Adam Wickham Gaffney, MD
Garo Garabedian
Katherine Garlo, MD
Matthew J Goldstein, MD,PhD
Robert H Goldstein, MD PhD
Stephen Gordon, MD
Jared C Grochowsky, MD
Sanjeev Gupta, MBBS
Owen Hanley, DO
Kerry Hensley
Lorena Hernandez-Tellez, MD,PhD
Colin S Hirst, MD
John I Hogan, MD
Justin S Holtzman, MD
Bin Hu, MD
Sonia Ignatius, MD
Nosheen Ali Ishaque, MD
Imran Ismail, MD
Saranya Jayakar, MBBS
Zhenghui Gordon Jiang, MD
Marlon F Joseph, MD
Anna C Juncadella, MD
Arvind Kalyan Sundaram, MBBS
Venubabu Kandimalla, MD
Rajkiran Khattra, MD
Sneha Kilari
Evgeni Kontrient, MD
Amabel Pia A Lapuebla, MD
Andrew Lawton, MD
Anna Leszczynski, MD
Wei Gen Li, MD,PhD
Jeff Liao, MD
Kristen M Livesey, MD
Katherine E Lynch, MD
Perla M Macip, MD
Anant Mandawat, MD
Jagmeet Mangat, MD
Kyle Marling, MD
Rapeephan R Maude, MD
Suzanne M McCluskey, MD
Bipinchandra Mistry, MD,SFHM
Tafadzwa Muguwe, MD
Maged Muhammed, MD
Sharda Mukunda, MD
Wudeneh M Mulugeta, MD
Mark Alan Murakami, MD
Amer Nazir, MD,MBBS
Robert F O Connor, MD
Kazue Okajima, MD,PhD
Benista Owusu-Amo, MD
Kruti Parikh, MD
Piyanuch Pahn Pataramekin, DO
Elvis N Patel, MD
Nilay K Patel, MD
Ruchita Patel, MD
Yash R Patel, MBBS
Sayuj Paudel, MD
2LT Ziv Paz, MD MSc
Prince A Philip, MD
Saif S Rathore, MD PhD
Rungwasee Rattanavich, MD
Harish Kumar Rengarajan, MD
Julia Reznik, MD
Jael D Rodriguez, MD
Anna Rubin
Tiara Sanborn, DO
Arjun Sekar, MBBS
Pratibha Seshadri, MD,MBBS
Svetlana Shkuratov, MD
Anuradha Shunmugam Veluswamy, MBBS
Sana Siddique, MBBS
Petra Simic, MD
Matt Skinner, MD
Kristie M Smith, DO
Myat Soe, MBBS
Fatima C Stanford, MD
Amanda M. Staples, DO
Catherine A Sullivan, MD
Catherine J Tang, MD
Richard C Tibbetts, MD
Nancy Tran, MD
Ailis M Tweed-Kent, MD
Nneka N Ufere, MD
Muthiah Vaduganathan, MD
Shreekant Vasudhev, MD
Amar Vedamurthy, MBBS
Irina Vovnoboy, MD
Kathleen Walsh, MD
Alexandra K Wong, MD
Lily Wong, MD
Katherine C. Wrenn, MD
See Wun Flora Yau, DO
Resident/Fellows
Ahmed Abdelfattah, MD
Mark Arun Abel, MBBCH
Samer Y Abujaber, MBBChB
Jose J Acevedo, MD
Matthew Adlestein, MD
Nitesh J Ainani, MD
Mohammed Yousef Al Mulhim, MD
Mina Z Al-Awqati, MD
Sylvia Vania Alarcon Velasco, MD
Adil A Alexander, MD
Omar Amir, MD
Pooja Apte, MD
Monica Arun, MD
Daphna H Bar-Nur, MD
Lydia Barlow, MD
Miles J Basil, MD
Cambel Berk, MD
Lissa Y Berroa Garcia, MD
James S Besante, MD
Anup S Bharani, MD
Kabekode O Bhat, MD
Dhru Boddupalli, MD
Zachary Borman, MD
Carolyn A Boscia, MD
Lauren S Campbell, MD
Hugo Carmona, MD
Charles Casassa, MD
Naga B Chadalapaka, MD
Arun K Chandran, MBBS
Emily Chang, MD
Rohini S Chatterjee, MD
Chongjia Chen, MD
Yu Sarah Chen
Rasika S. Chepuri
Ohn Aaron Chow, MD,PhD
Jennifer Chu, MD
Shiyun Chua, Bchir,MB
Michelle Chung, MD
Gabriela A Ciofoaia, MD
David F Condon
Monica Crespo-Bosque, MD
Ebubekir S Daglilar, MD
Ersilia M Defilippis, MD
Ilona DuBuske, DO
Erica Dwyer, MDPHD
Vasili Dzerhachou, MD
Jared J Eddy, MD
Megan Edwards, MD
Nura El-Haj, MD
Aysegul Eren Sr, MD
Ashraf Fawzy, MD
Scott Ferrara, DO
Andreas Filippaios, MD
Raymond T Finn III, MD
Ghino Francois, MD
Rebecca Frazier, MD
Gina Friedt, DO
Radha Mayuri Garikepati, MD
Gurbir S Gill, MD
Sameh Girgis, MD
Nishanth Girija Kumar, MD
Andrea Goossens, MD
Ramya S Gorthi, MBBS
Radha Govindraj, MD
Minda Gowarty, MD
Ian S. Gross, MD
Joseph Grossman, MD
Gabriela Gryczynski, MD
Dennis Guadarrama, II
Cory Guenette, DO
Ling Guo, MD
Houman Hajiseyedjavady, MD
Wilson Hannah
Barinder S Hansra, MD
Sonali Harchandani, MBBS
Mini V Hariharan, MD
Mustafa Haroon, MD,MBBS
Laura M Harrison, MD
Andrew Hsu, MD
Michelle Hughes, MD
Sonaina Imtiaz, MD
Lubna Jabbar, MD
Mridula A Jacob, MD
Tulip Jhaveri, MBBS
Karen S Jiang, MD
Kate Jones, MBBS
Anna Helena Jonsson, MD,PhD
VADM Theodoros Karantanos, MD
Arunthevaraja Karuppiah, MBBS
Kanika Khandelwal, MBBS,MD
Vishnupriya Khatri, MD
Alec G Kherlopian, MD
Shaan Khurshid, MD
Allison Kimball, MD
Matthew Kluge
Idil Kore, MD
Jason A Kovacevic, MD
Swarup Kumar, MD
Vaibhav Kumar, MD
Amartya Kundu, MBBS
Sarah Laurenzano, MD
Stephanie Le, MD
Jisoo Lee, MD
Nancy Lee, MD
Jonathan Li, MD
Songprod Jonathan Lorgunpai, MD
Yi Lu, MD
Eric Luk, MD
Pavlo Lukyanchykov, MD
Alexandra Marchetta, MD
Lucas Marinacci, MD
Mary A Marschner, MD
Thomas McGill
Jenna N McNeill, MD
Michael McShane
Rohini Meka, MD
Kyaw Z Minn, MD
Alyssa R Moller, MD
Kathryn Molt, MD
Robert Montgomery, MD
Rehan Mujahid, DO
Anita Mulye, MD
Jonila Murati, MD
Nicole Mushero, MD
Srinivas Balaji Nadadur, MD,MBBS
Adam Nadelson, MD
Ashwin Nathan, MD
Lucian M. Neville, MD
Eziafa Oduah, MD
Tomoko Okada
Kostas Papamarkakis, MD
Boskey Patel, DO
Harin Patel, MD
Sumeet S Pawar, MBBS
Jessica Penney, MD
Elizabeth Mae Petersen
Anna Pfenniger, MD,PhD
Pallvi Popli, MD
Natasha M Pradhan, MBBS
Mohammed M Premjee, MD
Vina Pulido, MD
Paawan Punjabi, MD
Ray Qian, MD
Mandeep Singh Rahi, MBBS,MD
Jyothi Ravindra, MD
David J Reeder, MD
Alliam Regan, MD
Jing Ren, MD
Jane Roberts, MD,PhD
Payel J Roy, MD
Jose E Rubio Mosquera, MD
Ilyas Sahin, MD
Ahmed Salama, MD
Ahmed Saleh, MBBCH
Nazir Savji, MD
Bhavna Seth, MD
Aeshna T Shah, MBBS
Sarah Shannahan, MD
Dylan R Sherry, MD
Matthew Shiel, MD
Naomi S Shin, MD
Steven Simon, MD
Neha Solanki, MD
David Sorkin, MD
Robert Stretch, MD
Michael Sundberg, MD
Ammu T Susheela, MBBS
Luke Suvunrungsi, MD
Selvana S Takla, MD
Alexander Teng, MD
Robert E Thaler, MD
Simant Singh Thapa, MBBS
Ashley Tran, MD
Khanh-Van T Tran, MD,PhD
Alexa Triot, MD
Frederick Tsai, MD PhD
Troy Tweiten, MD
Mounica Vallurupalli, MD
Andrea Varkaris, MD
Sai S Veerisetty, MD
Mariuxi A Viteri Malone, MD
Hanyin Wang, MD
Molly E Wolf, MD
Wenxin Xu, MD
Jordan Yoder, MD
Nicholas Yozamp, MD
Matthew R Zanghi, MD
Anna Zenno
Maryann Zhang, MD
Yue Zhao, MD
Rena Zheng, MD PhD
---