You are here
Member Accomplishments
Member Accomplishments
New Masters Awarded
Congratulations to James J. O'Connell, MD, MACP, Kerri L. Palamara, MD, MACP, Nancy A. Rigotti, MD, MACP (Boston), Susan V. George, MD, MACP (Worcester), and Joseph M. Li, MD, MACP (Needham) who have been awarded Mastership of the College and will be honored during the Convocation Ceremony at the 2021 Internal Medicine Meeting. To be considered for Mastership, the candidate must have made a notable contribution to medicine. This includes but is not limited to teaching, outstanding work in clinical medicine (research or practice), contributions to preventive medicine, improvements in the delivery of health care, or contributions to medical literature.
---
Members Receive National Awards
Congratulations to:
James D. Bruce Memorial Award for Distinguished Contributions in Preventive Medicine - JoAnn E. Manson, MD, FACP
W. Lester Henry Award for Diversity, Equity and Inclusion - Thomas A. L. Lincoln, MD
ACP Award for Distinguished Contributions to Behavioral Medicine - Christopher W. Shanahan, MD, MPH, FACP
Steven E. Weinberger Award for Physician Executives/Leaders - Donald Berwick, MD
All national awards and Masterships will be presented during Convocation at Internal Medicine 2021.
2020 Internal Medicine Abstract Competition Winners
Special congratulations to:
Mehmet F. Burak, MD, was a winner in Resident/Fellow Basic Research - The poster title was "Targeting Adipo-Pulmonary Axis to Prevent and Treat Obesity Related Asthma"
Sul A. Lee, MD, MD, was a winner in Resident/Fellow Research ePoster - The poster title was "CD4+ T cell-derived NGAL modifies outcome from ischemic acute kidney injury"
Anthony Bekasiak, MD, was a winner in Resident/Fellow Clinical Vignette ePoster - The poster title was "Non-Islet Cell Tumor Hypoglycemia Associated with Metastatic Rhabdomyosarcoma"
Massachusetts Chapter Wins 2018 John Tooker Evergreen Award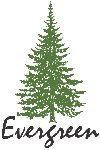 The John Tooker Evergreen Awards Program provides recognition and visibility to chapters that have successfully implemented programs to increase membership, improve communication, increase member involvement, enhance diversity, foster careers in internal medicine and improve management of the chapter. The Massachusetts Chapter received a 2018 John Tooker Evergreen Award for their initiative, Chapter HPPC State House Advocacy Day.
---