You are here
Chapter Awards
Chapter Awards
Massachusetts Chapter Wins Two 2022 John Tooker Evergreen Awards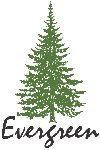 The John Tooker Evergreen Awards Program provides recognition and visibility to chapters that have successfully implemented programs to increase membership, improve communication, increase member involvement, enhance diversity, foster careers in internal medicine and improve management of the chapter. The Massachusetts Chapter received two 2022 John Tooker Evergreen Award for their initiatives, Virtual Advocacy Day at the State House and Leadership Development for Women in Medicine.
Virtual Advocacy Day at the State House
Themes: Early Career Physicians, Medical Students and Residents/Fellows, Other
We were able to increase legislative meetings from 10 in 2020 to 22 in 2021 and out geographic participation increased which allowed us to connect with some legislators for the first time.
Advocacy Day at the State House was an opportunity for internists to gain legislative advocacy skills , learn about current advocacy issues, and practice skills in meetings with state legislators. Organized by the Health and Public Policy Committee (HPPC) of the Chapter, the Advocacy Day at the State House is currently in its fifth year of existence with increasing rates of participation each year, especially among trainees (medical students and residents). One goal of the State House Advocacy Day was to promote relationships with state legislators and foster these relationships over time to strengthen the advocacy power of the Chapter. In 2021, the Advocacy Day was planned and promoted as a virtual event from the beginning. The Advocacy Education Subcommittee planned virtual training prior to Advocacy Day and for the day of the event. With the advance planning, the Chapter planned additional virtual meetings with legislators as part of the virtual Advocacy Day event.
Leadership Development for Women in Medicine
Themes: Diversity, Equity, and Inclusion, Early Career Physicians, Medical Students and Residents/Fellows, Physician Well-being and Professional Satisfaction, Other
This LD for WIM Committee has established connections between mentors and mentees, has created sponsorship for women ACP Chapter members, has fostered and supported psychological safety for women facing gender bias.
Current data shows a discrepancy between the number of women attending medical schools and women in medicine. As the Massachusetts Chapter's first woman Governor in the history of the Chapter, Dr. Elisa Choi was keenly aware of the impact her role does, and can, have on issues of gender disparity. Dr. Choi started a Leadership Development for Women in Medicine (LD for WIM) Committee for the Chapter in 2019, to identify areas where they could start closing the "leadership gap" for women in medicine. The LD for WIM Committee strives to support, elevate, and amplify women ACP members to find, seek, and gain leadership roles. Leadership Development for Women in Medicine Committee's programming and activities will continue, in perpetuity as long as gender disparities in leadership remain and as long as a "leadership gap" for women in medicine persists.
Previous Evergreen Awards:
2018 - Chapter HPPC State House Advocacy Day
2017 - Mentoring Collaborative
2005 - Establishing a State-Wide Electronic Health Record Infrastructure
---
Massachusetts Chapter receives 2021 Chapter Excellence Gold Award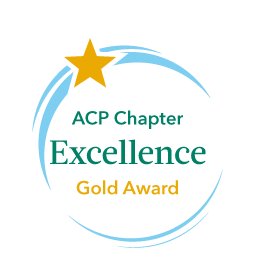 We are pleased to announce that our chapter is in receipt of the Gold Level of the 2021 Chapter Excellence Award! The award recognizes truly extraordinary chapters that surpass excellence in chapter management. We are in the company of 44 other outstanding chapters. In order to achieve the Gold Level of the Chapter Excellence Award, chapters must meet twenty-one Bronze criteria, seventeen Silver criteria and multiple Gold level activities. Criteria include such activities as having a legislative action plan or agenda, holding a volunteerism/community service activity, holding multiple stand-alone meetings, having revenue sources outside of dues and meeting registration fees, implementing a strategic plan, implementing a formal recruitment and retention plan and measuring outcomes, conducting various activities for Medical Students, Residents and Early Career Physicians. we would like to extend a special thanks to those chapter members who assisted us in all of these endeavors! For their hard work and dedication, we received this award.