You are here
2017 Doctor's Dilemma and IronMed Competition Recap
2017 Doctor's Dilemma and IronMed Competition Recap
The Doctor's Dilemma® was once again once of our most successful events at our Chapter meeting held on February 18th at Turf Valley. Congratulations to University of Maryland Medical Center Midtown Campus for being our 2017 winners including Drs. Kwabena Asafo-Agyei, Jonathan Gray, Amrit Pathak, and Salman Ziaei. They will be representing our chapter at the IM 2017 meeting in San Diego, and I know that everyone wishes them the best of luck. Also, special congratulations to the other 3 finalists, including MedStar Harbor Hospital Center, Navy, and St. Agnes Hospital. As always, this is one of our most exciting events, and this year was no different.
We thank our judges and moderators Drs. Stephanie Detterline, Paul Foster, Paul O'Rourke, William Shimeall, Asha Thomas, Richard Williams and Alex Yazaji. We also thank our CRAB co-chairs Drs. Darling R. Cerrato, Afua Ntem-Mensah, Ahmed Salem and Louis Saade. Special thanks to our Doctor's Dilemma coordinator, Dr. Janaki Deepak, who begins the process of collecting the questions and placing them on on the grid beginning several months ahead of the competition. It is a tremendous effort to produce the contest, with most of it being accomplished by Dr. Deepak. She was this year's recipient of the Governor's Service Award for her many accomplishments on behalf of our chapter.
We also thank Drs. Jeff Gray and Allison Lane from Walter Reed, who go out of their way to develop, plan and implement our IronMed Competition. This year we had 60 residents and students who participated in the contest. Congrats to Dr. Kwabena Asafo-Agyei (UMMS Midtown) (1st Place) and Dr. Atena Kamali (Bayview) who were the winners of this competition.
The last group that we need to thank are the programs that take time to ensure that the questions are provided and the teams are ready for this contest. This is the first year when all of our programs and the Army and Navy Chapter were able to compete, and we were very happy to see this happen. This site from Dr. William Shimeall provides some pictures from the Iron Med Competition as well as the Doctor's Dilemma winners and teams.
Please see the pictures of our winning teams below.
Steve Sisson, MD, FACP
Governor, ACP Maryland Chapter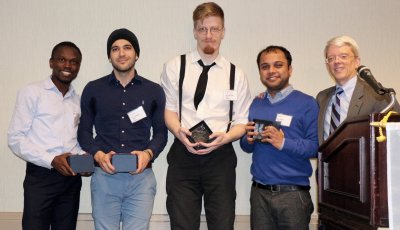 Doctor's Dilemma winners from University of Maryland Medical Center Midtown Campus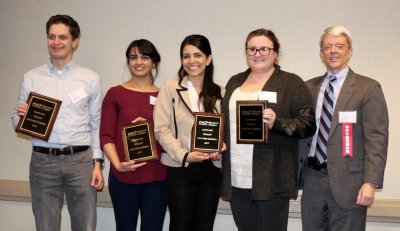 Harbor Team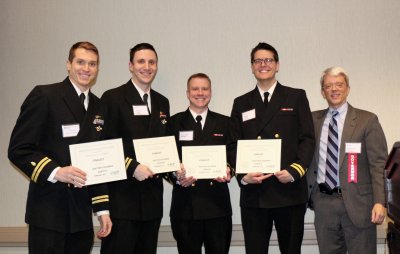 Navy Team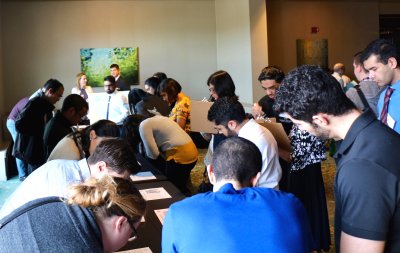 IronMed Competition