You are here
Leadership Day 2015
Leadership Day 2015
Leadership Day 2015
Leadership Day was once again a very exciting and interesting day for those members who were able to attend and represent our chapter. We were able to meet with all of the members of our Maryland Congressional delegation and/or their legislative health aides. Below are some pictures from these visits.
Steve Kravet, MD, MBA, FACP, Chair of our Health & Public Policy Committee, introduced the keynote speaker for the morning session, Congressman Steny Hoyer, who presented a very insightful discussion of current issues that are being addressed in the legislative health arena by our representatives.
Thanks to Steve Kravet, MD, MBA, FACP, Colleen Leavitt, MD, FACP, Holly Dahlman, MD, FACP, Saba Sheikh, MD, FACP, resident Christine Correnti, MD as well as students Tejas Joshi, Spencer Anderson, and Jordan Galician for their participation in this important chapter activity.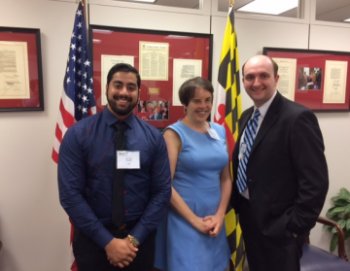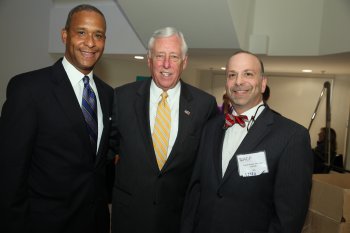 ACP President Wayne Riley, MD, MPH, MBA, MACP, Congressman Steny Hoyer, and Steve Kravet, MD, MBA, FACP