You are here
2015 Internal Medicine Meeting Photos
2015 Internal Medicine Meeting Photos
2015 Internal Medicine Meeting Photos
The Maryland Chapter was truly well represented at ACP's 2015 Internal Medicine Meeting. It was an exciting time, capped by celebrations observing ACP's 100th anniversary. We once again were the recipients of a John Tooker Evergreen Award, recieving the 2015 award for the new addition to the chapter's initiatives, videos representing our resident and student activities.
We congratulate our Fellows who were able to attend Convocation this year as well as our award recipients, including our newest Master and strong advocate for the chapter, Dobbin Chow, MD, MACP. We hope that our members enjoyed the reception held on Thursday evening and appreciated their joining us for this important event.
Please enjoy some pictures taken by our photographer extraordinaire, Dr. Saeed Khan. We cannot thank him enough for his many years of picture taking for the chapter.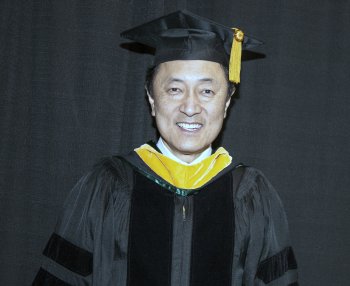 New Master and former MD Chapter Governor Dobbin Chow, MD, MACP