You are here
A Message from the Governor June 2015
A Message from the Governor June 2015

| | |
| --- | --- |
| June 2015 | John E. Erickson, MD, FACP, ACP Governor |
---
---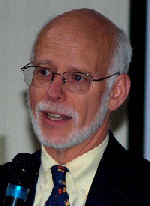 What a winter! At the recent IM 2015 and Board of Governor's meetings, colleagues from across the country were commenting on Maine's prominence in the news with near record snowfalls and cold. Fortunately with the thermometer now inching into the 60's, most of us are looking forward to the glory that Maine offers following mud season. The College's Centennial at IM 2015 was spectacular and Beantown hosted the largest number of attendees on record. Lots of buzz about the ABIM's apology for "getting it wrong" with the MOC plan (we'll be sure to keep you apprised with updates) and Congress' death-blow to the SGR. We're hard at work putting final touches on the Maine Chapter Meeting (September 25-27 in Bar Harbor) and well into the creation of the first ever Strategic Plan. Enjoy the summer and I look forward to seeing you in the fall!
John Erickson, MD, FACP
---
Internal Medicine 2015 ACP Annual Meeting
More than 6000 attended the ACP's Annual Meeting in Boston last month and among them over 70 registrants from Maine. Presentations from world-renowned experts and opportunities for hands on learning abounded. The Maine Chapter was well represented academically by the 2014 Clinical Vignette winner, Dave Buzanoski, MD, who presented his poster on fistulous Crohn's disease as an unusual cause of bacterial meningitis.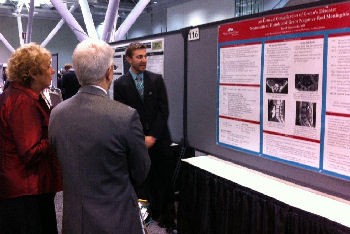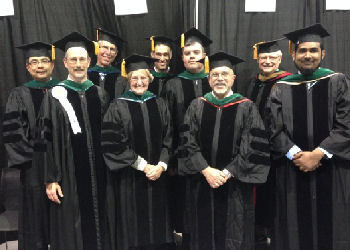 Highlights of the Convocation included a record number of new Maine Fellows who marched in full academic regalia. We were proud to present Ramchandur Bakhtiani, MBBS FACP, William Fox, MD, FACP, Mohamed S. Hameed, MD, FACP, Stephen Hess, MD, FACP, Brad R. Huot, MD, FACP, Kouta Ito, MD, FACP, David Koffman, MD, FACP, Howard Margolskee, MD, FACP and Jane Pringle, MD, FACP. Our 2014 Chapter Laureate Jamie Rines, MD, FACP and Chapter Centennial Legacy Award recipient, John Tooker, MD, MACP, CEO emeritus and past Maine Chapter Governor were also honored.
---
Leadership Day - May 20 and 21
Drs. Kumar Biswas, Jane Pringle and John Erickson were joined by Second Year MMC Resident, Hana Akselrod and Third Year UNECOM student and Council of Student Members representative, Sean Lena in Washington DC for the 23rd annual Leadership Day hosted by the ACP. The atmosphere was part jubilation with the repeal of the SGR after 17 patches and 12 years, and part sober realization that there is much still to do to insure that patients have access to the important skills that specialists in Internal Medicine and subspecialists offer. The Maine delegation was well received by office staff for Representatives Pingree and Poliquin, and Senator King and was especially honored by a conversation with Maine's senior Senator, Susan Collins. All were respectful and attentive to the ACP's concerns regarding restoring Medicaid / Medicare parity, continuing the Primary Care Incentive Payment Program with Medicare set to expire at the end of December, funding more GME slots for primary care and working to increase funding for the NHSC, Title VII educational grants and the National Healthcare Workforce Commission which was created by the ACA. Truly a remarkable learning experience and opportunity to see civics in action!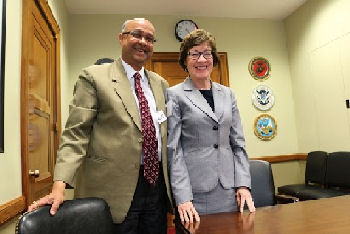 ---
Annual Maine Chapter Educational Meeting
The meeting will be held on September 25-27, 2015 at the Atlantic Oceanside, Bar Harbor - Watch your email for registration information and be sure to reserve your ocean view room early for a meeting that promises to be the educational, professional and social event of your year. Our planning committee lead by the unparalleled Doug Couper, MD MACP, has put together a great meeting with tantalizing resident vignettes, resident and student posters already brewing, as well as presentations on Endocrine topics including thyroid disease, diabetes and obesity. Our Len Kielson honoree and speaker for Saturday evening's banquet will be our own Centennial Legacy recipient, John Tooker, MD MACP. We are in the process of collaborating this year with the Maine Chapter of the Society of Hospital Medicine and plan to offer additional Saturday afternoon sessions of particular interest to hospitalists.
Atlantic Oceanside is currently accepting lodging reservations for the Chapter meeting. Call the reservation office (800-336-2463) to reserve your room. You must reference group number 300515 and group name "American College of Physicians-Maine Chapter" to ensure your group rate and room. Online booking is also available on the website.
---
Maine Chapter ACP / MMC / University of New England Collaborative Pilot
On April 24 the Chapter sponsored a highly successful educational event for the second year medical students at UNE in collaboration with the Department of Medicine at MMC. The program which consisted of four concurrent "Morning Report" cases, presented by 3rd and 4th year student members, Matt Libman, Sean Lena, Kyle Gobeil and Kaitlin Clifford with "Chief Resident" guidance and teaching from resident members Christina Kapala, Nick Fox, John Walker and Adam Putschoegl. Despite being late Friday afternoon, the educational session, largely planned and executed by Dr. Kapala, was extremely well received and plans are underway for future events.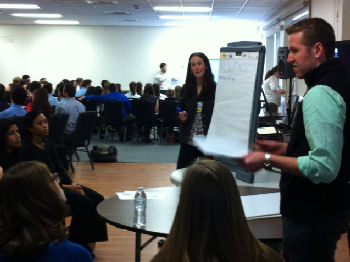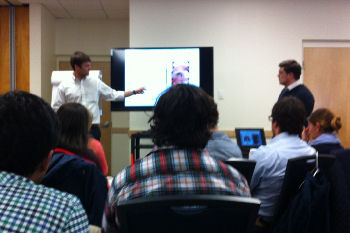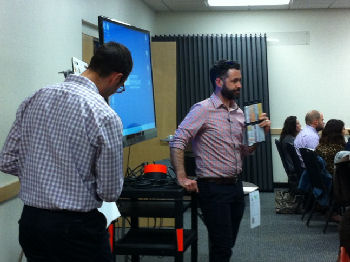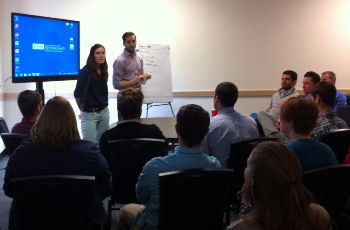 ---
Save the Date
September 25 - 27, 2015
Maine Chapter Annual Meeting & Educational Sessions
Sweet Words: Diabetes and Endocrinology for the Internist
Confirmed Presenters: Irwin Brodsky, MD, Emily Demetriou, MD,
John Devlin, MD, Osama Hamdy, MD, John Tooker, Laura Trask, MD
& Rahta Zerikly, MD
Atlantic Oceanside
Hotel & Conference Center
19 Eden Street
Bar Harbor, ME
See you in Bar Harbor!