You are here
A Message from the Governor July 2014
A Message from the Governor July 2014

| | |
| --- | --- |
| July 2014 | John E. Erickson, MD, FACP, ACP Governor |
---
---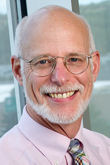 Only a few short months have passed since I formally transitioned from Governor-elect to Governor of the Maine Chapter and I remind myself daily how fortunate we are to have such a remarkable and strong group of internists in our state. Clearly we are in the midst of tremendous change, the pace of which (and perhaps even the direction) are often unsettling. Nonetheless I am certain that the internist's intellect and drive which enable us to unravel complex medical problems will ultimately help us provide more equitable, high value care while rediscovering the pleasure to be found in the practice of medicine. The Maine Chapter has nearly 560 members, including Masters, Fellows, Members, Residents, Medical Students, and Affiliates, from Kittery to Fort Kent and Norway to Rockport, serving the people of Maine as hospitalists, ambulists, sub-specialists, health administrators and educators. Finding our "center" as an organization is more important now than ever as our day-to-day paths cross less and less, yet our need to share ideas and support each other has never been greater. The Maine Chapter of the ACP is our medical home and I am grateful for the opportunity and privilege to serve you through this great organization over the next four years.
John Erickson, MD FACP
---
Internal Medicine 2014 ACP Annual Meeting
More than 6000 attended the ACP's Annual Meeting in Orlando this April and among them were 25 registrants from Maine. Besides the opportunity to escape from interminable winter, Maine attendees were treated to a cornucopia of presentations from world-class presenters with topics ranging from "Clinical Triad: Obese and Critically Ill: Special Management Considerations" to "Andropause: Truth Fiction or Both" to "Maintenance of Certification: Helping the General Internist Navigate the Changes" and high value hands-on training such as "Ultrasound -Guided Paracentesis". The Maine Chapter was well represented academically with the 2013 Clinical Vignette winner and soon-to-be Chief Resident, Nate Shively, MD, presenting his poster on an unusual case of military TB, Waxman Chief Resident Teaching Scholarship awardee, Reid Andress, MD leading workshops on the use of bedside ultrasound for paracentesis and Student Associate from UNECOM (soon to be MMC PGY1!) Amy E. Riviere, MA, presenting her poster of a patient with hyperosmolar non-ketotic coma masquerading as hemiballismus.
Highlights of the Convocation included the awarding of the highest honor of Master of the College to our own Doug Couper and presentation of new Fellows. The annual business meeting concluded with formal transition of governorship from Nancy Hasenfus, MD FACP to John Erickson, MD FACP.
Some of our Maine Chapter attendees had these comments about the meeting: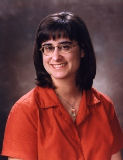 Lise Cloutier, MD ACP Member in Primary Care Practice, Lewiston, commented "I recently enjoyed my first ACP conference in Orlando, Florida. Admittedly, the attraction was the sun and SeaWorld but I left with a new appreciation for all the ACP has to offer. There were plenty of lecture options with great faculty. I have, in fact, already applied some of the new information and plan to apply towards MOC credit. Unfortunately, however, my tan has already faded and I have to wait a bit longer for the Maine sun."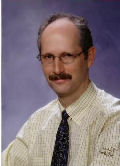 Jamie Rines, MD FACP in Private Practice, Bath related that "I am always amazed by what I don't know when I go to the ACP meeting. The Contraceptive Tool Kit presented a dizzying array of contraceptive offerings, and anchored my thinking about some of these, with the insights and demonstrations of the presenters. I always enjoy a small group presentation in the Waxman Clinical Skills Center. This year, I finally came to grips with disorders of the foot and ankle, and expect to send fewer of my patients to the podiatrist. I think that the highpoint of the meeting is the Stump the Professor session. I am astonished by the capability of the "professor" in figuring out these amazing cases."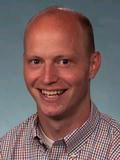 R. Simmons Thomas, MD ACP Member, Hospitalist at MMC, stated that "the strength of the meeting is that participants can shape the experience to their learning goals. I learned new skills with a hands-on joint injection workshop. I gained new knowledge by hearing how other providers incorporate newer anticoagulants into their practice. Also, I learned novel approaches to complex cirrhotic patients that challenge even the most seasoned physicians."

Amy Riviere, MA ACP Associate, UNECOM (and incoming MMC PGY1) remarks that "I had a very positive experience presenting my poster at the conference. Speaking with interested judges, attendees and fellow students, while also seeing a multitude of interesting clinical vignettes and research by both students and residents was a very enriching opportunity. I enjoyed many of the update lectures offered in heart failure, new oral anticoagulation agents, pulmonology, critical care and cancer screening. I found the "post lecture" inquiry and commentary of these lectures the most meaningful as it brought up many pertinent dilemmas and challenges currently being faced and how clinicians around the country are tackling them."
Don't miss out; be sure to be at Internal Medicine 2015 in Boston!
---
Maine Chapter Supports Trigger Lock Campaign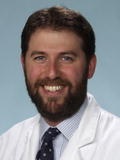 Dan Meyers, MD ACP and GAC Member, Hospitalist with MMC, was instrumental in the ACP Maine Chapter joining the Maine chapters of the American College of Surgery, the American Academy of Pediatrics and several other organizations in lending its support to a trigger lock distribution program soon to be underway in the state of Maine. The campaign, organized by Maine Citizens Against Handgun Violence, will distribute approximately 5,000 firearm trigger locks through local police departments, social service organizations, and pediatricians. Recipients of free locks will also be given a pamphlet describing proper firearm storage and safety practices, as well as verbal reinforcement of the importance of safe storage practices. It is estimated that nearly 90% of homes in some rural areas of Maine contain a firearm, and that nationally as many as 40-60% of homes with children that have firearms store those weapons in an unlocked fashion. Fortunately, interventions such as trigger locks and counseling have been shown to improve safe storage practices, and safe storage is associated with a reduced risk of accidental injury and suicide among children. The endorsement of the program is also in-line with the recent ACP position statement on Reducing Firearm-Related Injury and Death that calls for more widespread use of trigger locks and other safety mechanisms such as personalized firearms. That paper, published online in April, also calls upon physicians to have more open and direct conversations with their patients about firearm safety, and encourages providers to consider counseling patients to remove firearms from their home if there are children, mentally ill persons, or others at greater risk for firearm related injury.
You can learn more about the trigger lock campaign by visiting www.mcahv.org.
---
Maine Chapter Annual Meeting - September 12-14, Bar Harbor
The high point for the Chapter's year is being held once again at The Atlantic Oceanside, a great meeting venue with easy access to the restaurants and shopping of Bar Harbor and Acadia National Park. Be sure to clear your schedule and bring your family to what promises once again to be a fantastic weekend of education, collegiality and fun. Our Educational Committee Chair, Doug Couper, MD MACP, has assembled another stellar lineup of speakers featuring Sal Mangione from Jefferson College, as well as Joel Wirth, Joe Wight, Brian Keroack, Bill Heinz and Stephanie Nichols to cover topics of broad interest to all internists including outward manifestations of internal disease, a rational approach to dyspnea, non-osteoarthritic joint pain, common musculotendinous injuries and strategies for reducing polypharmacy. Steve Hayes has his usual outstanding cadre of MMC residents gearing up for another round of lively vignettes. Our Keilson Memorial Presentation following Saturday evening's banquet will feature Dr. Kevin Mills, from the internationally renowned Jackson Labs, a dynamic speaker and cutting edge research scientist with an interest in individual genetics and cancer treatment.
Be sure to watch your e-mail or check the Chapter Web site to reserve your room and register for the meeting early!
---
Leadership Day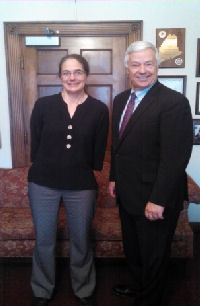 On May 21-22, Dr. Dan Morgenstern and Dr. Kathryn Rensenbrink were joined by Second Year MMC Resident, Dr. Hani Jarawan and Third Year TUSM Maine Track student Ben Martin in Washington DC for the 22nd annual Leadership Day hosted by the ACP.
Physicians and medical students from around the country learned from ACP's national advocacy team about our top legislative priorities to expand coverage and access to care, while reducing unnecessary costs. Congressional staffers also spoke about the divisive political climate in Washington, and Rep Charles Boustany (R-La) addressed the group about potential solutions to the gridlock. Equipped with this information, amateur lobbying skills, and a commitment to affordable healthcare for all, an army of physicians descended on Capitol Hill to ask our elected officials for their support.
Once again the major priority was to reform the flawed Sustainable Growth Rate formula (SGR) governing Medicare payments. Now in its eleventh year, the SGR came closer than ever to a permanent fix this April. But despite a relatively favorable price tag and bipartisan and bicameral agreement on the policy, talks broke down along party lines on how to pay for it. So Congress passed yet another short-term, costly patch, and scheduled another crisis for Medicare patients and providers next year. Staffers for the Maine Congressional Delegation seemed interested in resolving this issue before then, but the payment offsets remain unclear. Other advocacy priorities included preventing planned cuts to Medicaid (currently funded at Medicare levels) and increasing funding for Graduate Medical Education, both of which could mitigate a looming shortage of primary care physicians. However, these priorities face the same budgetary roadblocks as the SGR and their passage remains in doubt.
---
A Special Thank You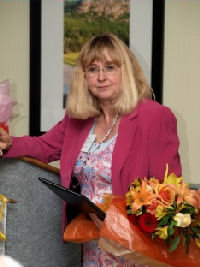 Last but not least, a special thank you to Dr. Nancy Hasenfus for the past four years of remarkable leadership as Governor of the Maine Chapter! Nancy has devoted countless hours over the past 5 years as Governor-elect and Governor of the Maine Chapter, working to make Maine a better place for patients and Internists alike. Fortunately we'll have her sage advice for a while to come on the GAC, but hope that days of fewer e-mails and meetings allow more time for relaxing at camp!
See you in Bar Harbor!