You are here
A Message from the Governor December 2014
A Message from the Governor December 2014

| | |
| --- | --- |
| December 2014 | John E. Erickson, MD, FACP, ACP Governor |
---
---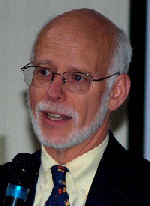 Winter has arrived early this year and I suspect many of us are looking forward to spending time with family and friends over the holidays. Things remain unsettled across the world and though Maine continues to slowly inch its way out of recession, there is still much food insecurity, un / underemployment as well as a plague of substance abuse which keeps dark company with hard times. As Internists, though clearly at times frustrated by balky EMRs, insurance mandates and the challenge of trying to "choose wisely" while negotiating with internet-armed patients, we are still extraordinarily fortunate to belong to a profession which provides for (at minimum) a comfortable lifestyle while offering us the opportunity to "cure sometimes, relieve often and comfort always". The ACA has taken root in Maine and at first blush it would appear that at least some have benefited, but there is still much to be done and encouraging our legislative leaders and the Blaine House to expand MaineCare is of the utmost importance.
Please mark your calendars and be sure to attend Internal Medicine 2015 in Boston this spring, sure to be a fantastic meeting worthy of the ACP's 100th anniversary (and join your colleagues at the New England States reception TBA) as well as our own Maine Chapter meeting in September.
It is an honor to serve you and I wish all members a joyous and peaceful holiday season.
John Erickson, MD, FACP
---
Who are we? - A glimpse of statistics from the Chapter Portal
There are 1193 Internists in Maine. 28% are female.
492 Internists are ACP members (Master, Fellows, Members, Resident/Fellow Members). 27% are female.
48% of the general internists in Maine who are working in medicine and not in a training program are ACP members. (12th among all regions)
23% of the internal medicine subspecialists in Maine are ACP members (29th among all regions)
There are 48 IM Positions in Maine (Categorical slots only).
102% (sic) of the residents in Maine are ACP members. (5th among all regions)
There are 500 medical students in Maine.
Only 15% of the medical students in Maine are ACP associates! (53rd among all regions)
Looks like we have some work to do!
---
Maine Chapter Annual Scientific Meeting September 2014
Bright blue skies and seasonable temperatures welcomed more than 60 Maine Chapter members with their families and friends to the Atlantic Oceanside in Bar Harbor for the 2014 Annual Meeting. Under the masterful direction of perennial Scientific Chair, Doug Couper, MD, MACP, attendees were treated to perspectives on the evaluation of dyspnea by Pulmonologist Joel Wirth, MD and Cardiologist, Joe Wight, MD, FACC Friday afternoon followed by an entertaining and fascinating discussion of nail findings and systemic disease by Sal Mangione, MD. Kathleen Fairfield, MD, FACP mentored ACP Associates from MMC Internal Medicine Residency, Tufts MMC School of Medicine and UNECOM who shared outstanding posters during the wine and cheese reception on Friday evening.
Saturday's agenda included a legislative update from Maine Medical Association Executive Vice- President, Gordon Smith, Esq. and a report on Leadership Day from Health and Public Policy Chair, Dan Morgenstern, MD, FACP, followed by four superb and challenging clinical vignettes presented by MMC residents / associates, David Buzanowski, MD (winner), Kathryn Brouillette, MD, Katherine Garlo, MD and Emily Zarookian, MD. The morning was topped off with another of Sal Mangione's extraordinary visual journeys traversing the science of medicine and art of Leonardo da Vinci. After an afternoon exploring the carriage trails, mountains and oceanside, members and families reconvened for a social hour, replete with photos of Chapter Laureates, past and present Governors. Highlights of the evening's program included the awarding of Chapter Laureate to Jamie Rines, MD, FACP in recognition of his years of service to the Chapter. An intriguing view into the internationally recognized Jackson Labs translational research with genetics and cancer treatments was provided by Kevin Mills, PhD. Our Chapter was honored by receiving the Chapter Excellence Award.
Sunday morning's program was kicked off by Governor John Erickson, MD, FACP, with a discussion of the initial work of the Strategic Planning Committee, a proposed resolution focusing on reducing the impact of pain scales on the management of chronic pain, discussion on the proposed resolutions pending BOG review and an update on the MOC process. Stephanie Nichols, PharmD, presented a useful approach to reducing polypharmacy and optimizing medication adherence, and the 2014 Scientific Session was rounded out with "Multiple Small Feedings of the Mind" presented by Chris Cary, MD, Brian Keroack, MD FACP, Bill Heinz, MD discussing perioperative pain management in the opiate tolerant patient, common non-articular rheumatologic conditions and common injuries of the shoulders and knees.
A huge thanks goes to Warene Eldridge our Chapter Administrator for her expert and meticulous planning, putting together yet another outstanding meeting!
---
The Chapter Centennial Legacy Award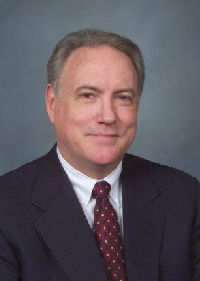 The Chapter Centennial Legacy Award celebrates ACP's centennial by recognizing one seminal chapter member whose service to the chapter had a significant impact on the chapter's viability. This individual exemplifies ACP's core values including leadership, excellence, respect, compassion, professionalism, and responsibility. Though there were several deserving candidates, we are immensely pleased to announce John Tooker, MD, MACP, Governor Maine Chapter 1998-2002 and CEO emeritus as the recipient of our award. His many contributions to the chapter, particularly his recognition of the vital role of rural and community Internists in the education of residents and students has created an indelible and collegial bond between the academic medical center and physicians involved in the Maine Practice Network. We look forward to Dr. Tooker's formal recognition at the Centennial Ceremony, Internal Medicine 2015.
---
Strategic Planning Process
Under the leadership of Catherine Cadigan, MD, FACP, members of the Strategic Planning Subcommittee, Shubhrangshu Biswas, MD, FACP, Doug Couper, MD, MACP, John Erickson, MD, FACP, Nancy Hasenfus, MD, FACP, Rebecca Hemphill, MD, FACP, Jim McCarthy MD, FACP, Christina Perron DO, Jamie Rines MD, FACP, Dan Morgenstern MD, FACP, Roger Renfrew MD, FACP, Laura Trask MD, FACP, Ted Sussman MD, MACP met for an intense work session prior to the beginning of the Annual Meeting to formulate the Chapter's mission and strategic goals. Seeking alignment with the National ACP's Strategic Plan but also honoring the special nature of the Maine Chapter, the group identified the following.
Draft Mission Statement:
To foster a community of professionals who pursue excellence and fulfillment in the practice of medicine.
Draft Goals:
Grow and strengthen the Internal Medicine Community and the Maine Chapter.
To provide educational programs and forums that foster excellence in clinical practice (learning groups).
Provide opportunities for collegial, thoughtful and interactive conversations within the wider medical community.
To promote advocacy at the practice, local, state and national levels.
Promote professional satisfaction in the practice of medicine.
The subcommittee will continue to meet to complete its task no later than the end of spring 2015 and invites comment and input from any and all Maine Chapter members.
---
Upcoming Opportunities
MEDCAPS
Join us to learn about, and work with colleagues, on the implementation of best practices for Dementia Care in Primary Care. This symposium will be offered on Friday, March 13. The focus of this symposium is on implementation of a standardized approach to memory related problems in Primary Care. The symposium will be useful to all providers working in Primary Care. It will be an all-day event, offering CME as well as an opportunity to engage in an office based Quality Improvement process.
The symposium is sponsored by the Office of Ageing and Disability Services and is free to participants. We encourage bringing a member of your support staff who might be integral to implementation of process improvement.
The primary site will be at MaineGeneral in Augusta, but work is in progress to transmit to both EMMC in Bangor and MMC in Portland.
Cliff Singer, MD
Geriatric Mental Health and Neuropsychiatry
Acadia Hospital and EMMC
207 - 973-7026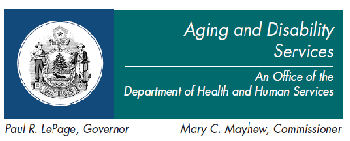 Roger Renfrew, MD, FACP
Facilitator Clinical Geriatrics
MaineGeneral Medical Center
207 621 3699
---
Photo Gallery - Maine Chapter Annual Scientific Meeting 2014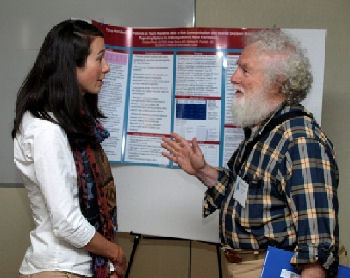 Resident Christina Perron, DO discusses her poster with Richie Kahn, MD, MACP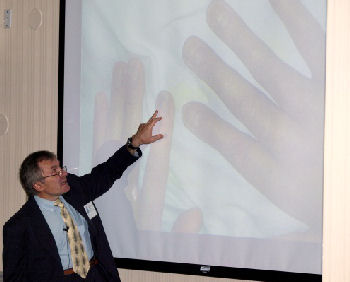 Sal Mangione, MD reveals the medical clues found in nails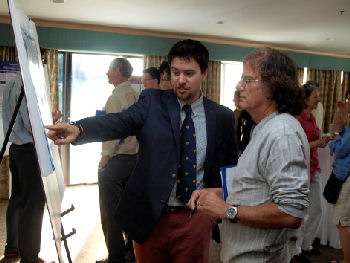 Resident, John Daggett, MD reviews his findings with Ted Sussman, MD, MACP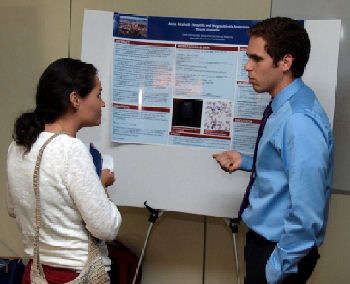 Caleb Schmid, MD Resident describes his research to fellow Resident Emily Zarookian, MD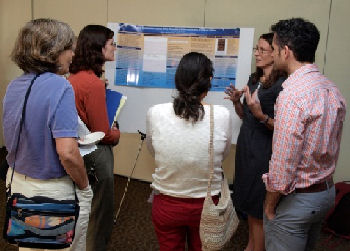 Resident Amy Riviere, DO presents her findings to ACP Members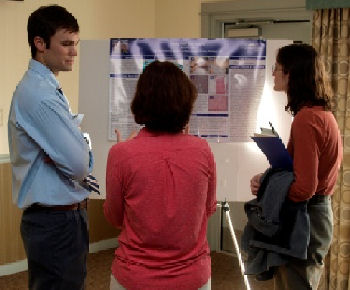 Resident Nick Fox, MD engages an ACP Member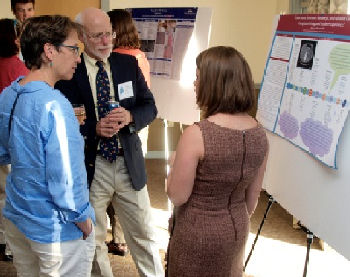 ACP Associate Kaitlyn Ostrander discusses her findings with Rebecca Hemphill, MD, FACP and John Erickson, MD, FACP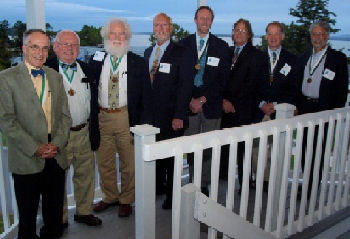 Maine Chapter Laureates - Roger Renfrew, MD FACP, Ed Gilmore, MD, MACP, Richie Kahn, MD, MACP, Rich Engel, MD, FACP, DougCouper, MD MACP, Ted Sussman, MD, MACP, Steve Hayes, MD, FACP and Dan Morgenstern, MD, FACP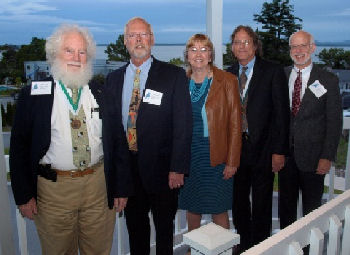 Maine Chapter Governors - Richie Kahn, MD, MACP, Rich Engel, MD, FACP, Nancy Hasenfus, MD FACP, Ted Sussman, MD, MACP and John Erickson, MD, FACP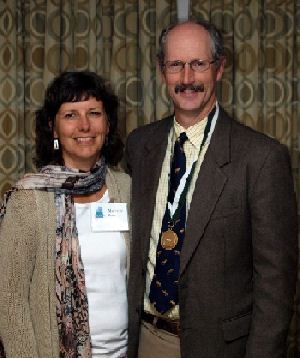 Our newest Maine Laureate, James Rines, MD, FACP and his wife Michelle
---
Mark Your Calendars Now!!!!
| Event | Location | Date |
| --- | --- | --- |
| Internal Medicine 2015 | Boston | April 30-May 2 |
| Maine Chapter Annual Meeting | Bar Harbor | September 25-27 |