You are here
Louisiana Governor's Newsletter December 2017
Louisiana Governor's Newsletter December 2017

---
---

Lee S. Engel, MD, FACP, ACP Governor
---
Governor's Message
Hello 2018………..I can't believe 2018 is almost here! 2017 has been a great year and thanks to my members of the Louisiana ACP Chapter, we have accomplished many things:
Our membership increased by 3.6%! The more the merrier. Please invite your colleagues, to join the ACP
We will honor 12 new Fellows and 4 Masters in New Orleans at Convocation – now that's what I call a home court celebration! And there is always room for MORE MORE MORE ACP FELLOWS!!!! Please contact me if you would like to become a fellow of the ACP.
This year we will be recognizing 2 new Laureates so be sure to join us to celebrate their accomplishments during our Spring Chapter meeting on March 2nd & 3nd in Baton Rouge.
Internal Medicine Residents and Medical Students are coming out in record numbers to participate at the upcoming Annual Associates meeting – we have over 60 posters entered so stop by if you can on January 23 at University Medical Center to view their great work!
Nominations for new Council members will be taking place in early January so if you are interested in leadership, be sure to let me know.
SHOUT OUTS
Congratulations to Dr. David Borne for being chosen 2017 ACP Quality Champion Award
Congratulations to Dr. William Barfield for receiving the 2017 Louisiana ACP Laureate Award
I am sure I am missing many other shout outs. Please send Cathy Thompson or myself your good news (Awards, Promotions, Family news, etc.) so we can share it with the rest of our membership.
DATES TO REMEMBER
Annual Associates Meeting Tuesday, January 23, 2018 at University Medical Center in New Orleans
Annual Louisiana chapter Meeting March 2-3, 2018 at the Hilton Baton Rouge Capitol Center
Internal Medicine 2018 – April 19-21, New Orleans Convention Center
Looks like we are in for some more cold weather so stay warm. I hope you had a great Holiday Season and have a happy, healthy, prosperous New Year! I look forward to hearing from many of you this year.
Lee Engel, MD, PhD, FACP
Governor, ACP Louisiana Chapter
---
2018 LA ACP Chapter Excellence Award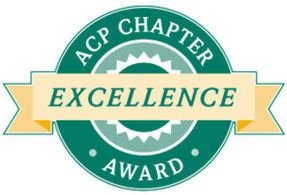 LA ACP has won the Chapter Excellence Award for 2018! The ACP recognizes chapters that are meeting the standards of chapter management criteria. Award criteria is used as a guideline for chapters to build a strong foundation for success. Chapter award recipients receive $2000 to support chapter operations. Additionally, award winners are provided a certificate of acknowledgement and are considered leaders who inspire and provide resources to other chapters. Chapter leadership will be acknowledged during the Awards Luncheon at the IM2018 Board of Governors meeting.
---
Membership Corner
Congratulations New Masters & Fellows!
Be sure and come to honor and recognize our Masters and Fellows at Convocation during the ACP IM2018 meeting in New Orleans! We plan to show the crowd a true Louisiana style celebration. And you will want to be there to enjoy the festivities. So be sure to register to attend.
Introducing 2017 Masters
William E. Davis, MD, MACP – New Orleans
Marc J. Kahn, MD, MACP – New Orleans
George H. Karam, MD, MACP – Baton Rouge
Jay M. Shames, MD, MACP – New Orleans
Introducing 2017 Fellows
John T Cole, MD FACP – New Orleans
Tamika A Webb, MD FACP – New Orleans
Marc R Matrana, MD FACP – River Ridge
Deepa Bhatnagar, MD FACP – New Orleans
Murtuza J Ali, MD FACP – New Orleans
William Carter, MD FACP – New Orleans
Karen Curry, MD FACP - Broussard
Francisco J Marrero, MD FACP – Lake Charles
Stephen Adjei, MD MPH FACP – Baton Rouge
Sanjay Ayirookuzhi Joseph, MD FACP – West Monroe
Billy L Bickham, MD FACP - Shreveport
Harold J Miller Jr., MD FACP - Covington
Apply for advancement to Fellowship.
LA ACP Welcomes New Members!
Thank you for recognizing the value of LA ACP membership! Please be sure to share your thoughts and let us know if there are things we can do to better meet your needs.
Rekha Ramachandran, MBBS
Carter Thomas Davis, MD
Victoria Elizabeth Burke, MD
Maria L Maggio, MD
Canh Minh Hoang, MD
Zachary Harris
Sasha A Alvarado, DO
Jo-Ann Jose, MD
Nihar M Mathur, MD
Puja Haridasan Nambiar, MD
Erin Michelle Conlin
Sarah J Beck, MD
Benjamin M Azevedo, MD
Sean K Troxclair, MD
Shelly L Swindler, MD
Michelle M Aquino, MD
Yugandhara R Devarapalli, MD
Teresa M Backes, MD
John Lawrence, MD
Matthew McClanahan, MD
Caitlin Martin Klinger, MD
Ricky L Winburn, MD
Charles V. Wendling Jr, MD
Jordan D Becerril, MD
Irene Grundy, MD
Brandon J Retif, MD
Trung N Tran, MD
Linnea Perkins, MD,PharmD
Badr Alsaleh, MBBS
Varun Choudry, MD
Olufisayo Tayo Otusanya, MBBchB
William B Benton, MD
Evan Dvorin, MD
Adam Arceneaux, MD
Anantha K Chentha, MD
Shyamala Arani, MD
Heather P Kahn, MD
Edward Ladyzhenskiy, MD
Rahul Kurapati, MD
Vijay Neelam, MD
Kishan Prasad Talagadadeevi, MD
Robert J Territo, DO
Syed MA Saad, MBBS
Muhammad A Khalil, MD
Emily McKee, MD
Divya Shankaranarayanan, MD
Ahlam A Alzenaidi, MBBS
Vikrambhai J Desai, MD
Amita Krishnan, MD
Michael Bourla, MD
Yiu-Ting T Chiu, MD
Michael A Engler, DO
Nisha E Ajit, MBBS
Ankita Gupta, MBBS
Binitha Joseph, MD
Corey Majors, MD
Matthew Oglesbee, MD
Christopher Garnett, MD
Jess Anderson, MD
Valerie Butler, DO
Join today to take advantage of the many benefits membership has to offer.
LSU Shreveport Grand Rounds
Practicing Primary Care: Voices from the Field
Promotes Primary Care to Residents & Early Career Physicians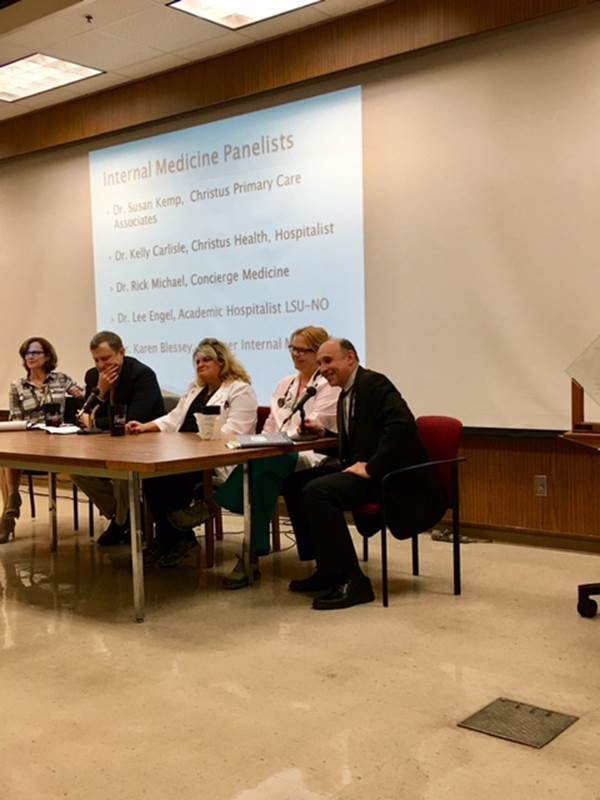 Drs. Karen Blessey, Kelly Carlisle, Lee Engel, Susan Kemp and Rick Michael served as panelists providing primary care practice setting information to residents and early career physicians in early November. We understand it was a well-attended event.
Thanks to everyone who participated!
LA ACP Increases Membership for 2017
We are excited to report that the Chapter experienced growth in 2017! The numbers came in from the ACP comparing fiscal year ending July 2016 to July 2017 and our membership increased 3.6%. This table breaks it down by member category. Your hard work talking to colleagues and promoting membership to medical students and residents and fellows paid off!
---
LA ACP 2018 Spring Chapter Meeting
March 2-3
Hilton Baton Rouge Capitol Center
201 Lafayette Street
Baton Rouge, LA
Group Rate: $149 Cutoff: 2/9/18
(225) 344-5866
Plans are underway for the 2018 Spring Chapter Meeting. The event will be held in downtown Baton Rouge at the newly renovated Hilton Baton Rouge Capitol Center . There are some great hotels and shops downtown within walking distance of the hotel. There are live bands downtown on Friday nights and a Farmer's Market every Saturday morning.
Click here to view the tentative event schedule. Final details and registration information are forthcoming. The Education Committee Drs. Shaminder Gupta, Chair, Lee Engel, Governor, William Davis, David Borne, Angela Johnson, Angela McLean, James Morris and Karen Blessey are planning another exciting series of topics with dynamic speakers including updates for your practice.
For additional information or questions about the chapter meeting please contact Cathy Thompson LA Chapter ACP, Executive Director. Stay tuned for more information to come!
---
2018 Laureate Emeritus Dinner
The Laureate Emeritus Dinner will be held in conjunction with the ACP IM2018 meeting in New Orleans. This event is by invitation and this year's event will be held at Ralph's on the Park on Saturday evening April 21st. Laureates, please place this on your calendars. A formal invitation will be mailed as we get closer to the event date.
---
ACP Internal Medicine 2018 Meeting in New Orleans
New Orleans, LA
Ernest N. Morial Convention Center
900 Convention Center Blvd
New Orleans, LA 70130
April 19-21, 2018
Pre-Courses April 17-18
This meeting is our chance to shine as a Chapter! Be sure to come out and give your colleagues from across the country and around the world a warm Louisiana welcome. New Orleans will be celebrating its Tricentennial and we can share the great restaurants, shops and music we have discovered with our friends so they can taste and feel the wonderful experience of the city.
LA ACP will again co-host a chapter reception for the membership with our sister states Alabama, Mississippi and Arkansas. The event will be held on Friday, April 20th at the New Orleans Marriott located at 555 Canal Street in Studio 4 Room from 5:30 – 6:30 p.m. We hope you will be able to join us!
---
Leadership Day 2017
Leadership Day on Capitol Hill was held on May 23-24, 2017 in Washington, DC. LA ACP had a great team of participants giving legislators contacts and information from physicians in training, those in academia and from private practice. Attending this year were Drs. Lee Engel, Governor, Richard Deichmann, Treasurer from LSUNO and Ochsner Health Systems respectively. Michael Broadwell in residency training at LSU-Shreveport, and Carlo Basilio, a medical student at Tulane also attended.
Leadership Day is the College's annual two-day advocacy event in Washington, DC that enables our members from across the country to bring our issues of concern to U.S. lawmakers. This is a great opportunity for the College and our members to bring our policy priorities to Congress and try to influence the legislative process on behalf of internal medicine. It is also a great way to develop future relationships with legislators giving them a go to person for information on issues important to internal medicine.
---
Governor's Advisory Council (GAC) Update
A Governor's Advisory Council meeting was held on Saturday, August 19 at Drago's in Metairie, LA. Here is a draft of the meeting minutes for your information.
---
LA ACP Annual Associates Meeting & Jeopardy Competition 2018
The LA ACP will hold its annual Associates meeting on January 23, 2018 at University Medical Center located at 2000 Canal Street, in the Hospital's Conference Center C & F on the first floor between the hours of 11:00 a.m. and 5:00 p.m. This annual event features abstracts from residents participating in the 8 residency programs and medical students from the 4 medical schools across the state. This year's event promises to be a great event. We hope you can join us to witness the great work of these promising young internists!
As in years past, the winning abstract will be published in the Journal of the Louisiana State Medical Society. The resident or student who wins will also be eligible to present at the ACP IM2018 meeting in New Orleans.
The 2018 Resident Jeopardy Competition will take place on Saturday, March 3 at 3:00 p.m. during the LA ACP Annual Spring Chapter meeting at the Hilton Baton Rouge Capitol Center in downtown Baton Rouge. LSU Lafayette has remained champion 2 years in a row and they will be working hard to defend their title.
The Lafayette team will also be participating at the IM2018 meeting in New Orleans. So be sure to come and cheer them on in their fight for the national title!!
---
Medical Student Member News
Congratulations 2017 Internal Medicine Excellence Award Winners!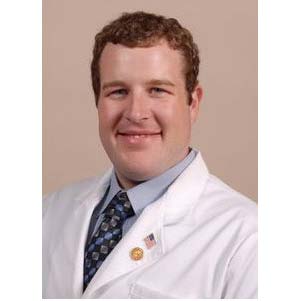 Luke Alan Townsend, LSUNO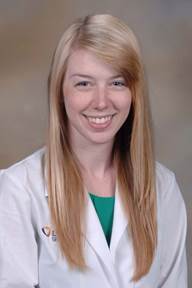 Tyler Millard, Ochsner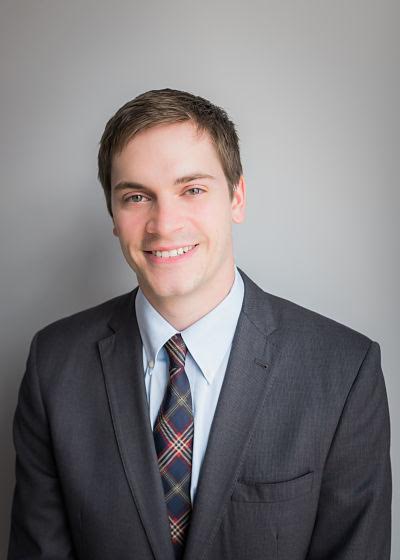 Ginger deGravelle, LSU-Shreveport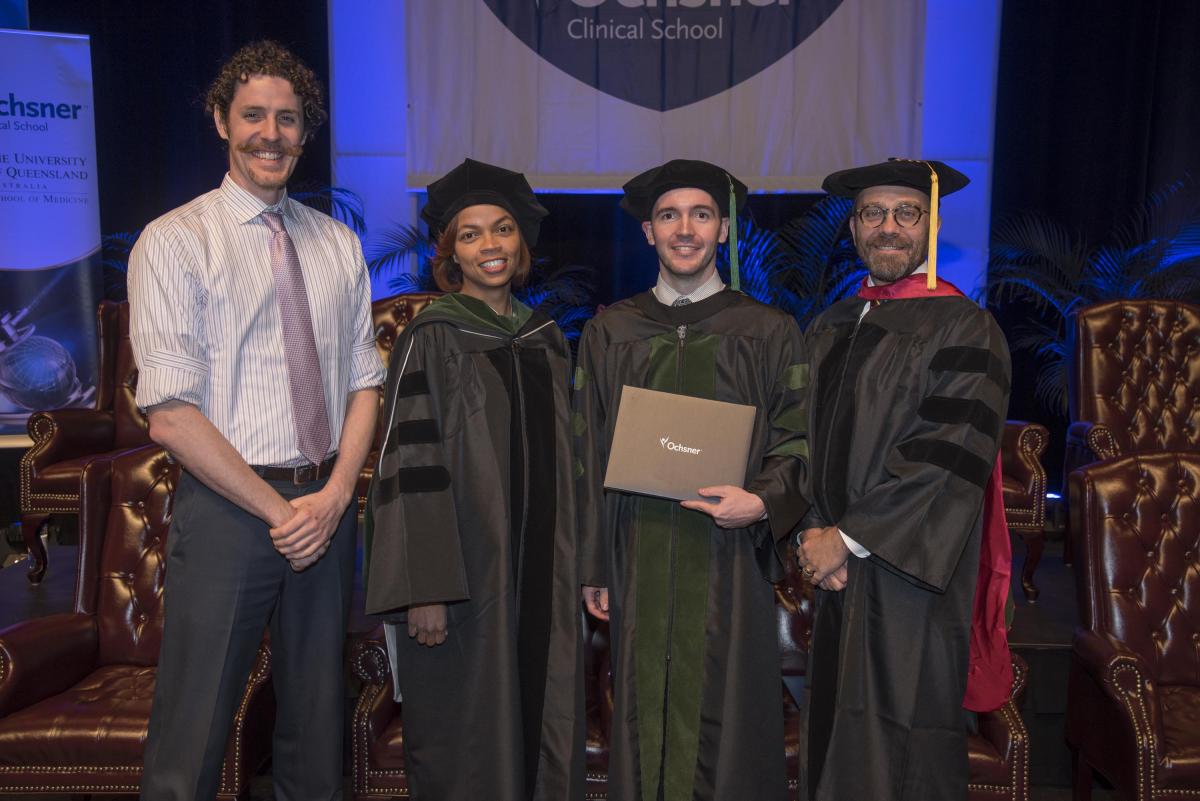 Robert Jones, Tulane
Taste of New Orleans Party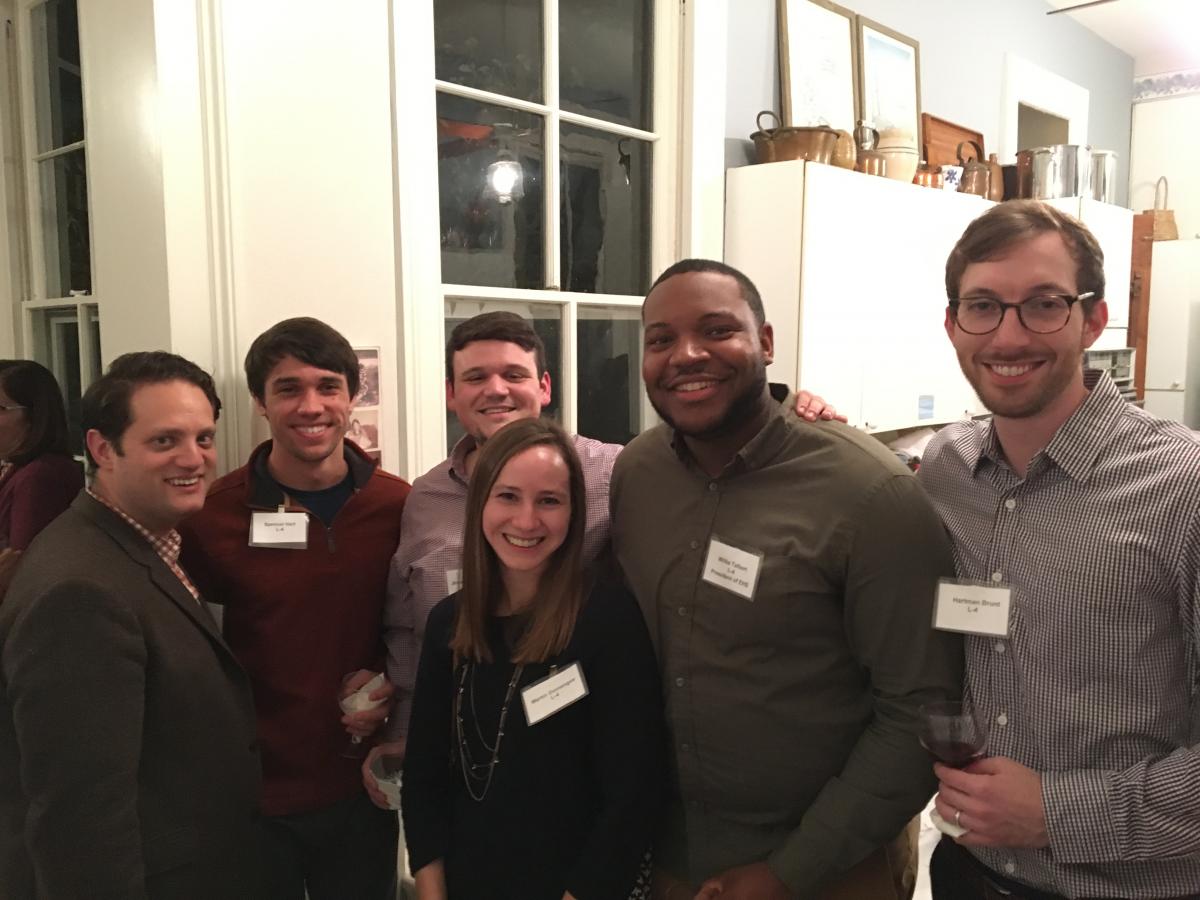 One of the highlights of the year for the Louisiana State University's Edgar Hull Society Internal Medicine Interest Group is the annual Taste of New Orleans party. Believing that an informal get-together would help encourage students to meet the medicine faculty and consider a career in primary care, Dr. Charles "Bo" Sanders, Chairman of the LSU Department of Medicine, and his wife, Julia, hosted the first Taste of New Orleans party more than ten years ago. Since then the event has grown every year. This event brings together third and fourth-year medical students from the LSU School of Medicine who are interested in internal medicine and provides a forum for them to interact with residents and faculty members in the specialty. The event fulfills all three missions of the Edgar Hull Society by (1.) providing medical students with information about internal medicine and its subspecialties, (2.) exposing students to several members of the faculty and residents of the LSU Department of Medicine who can provide them with a sense of what it's like to be a general internist or subspecialist, and (3.) providing an opportunity for students to learn, network, and relax together in a casual social environment.
Ultimately, the event was intended to boost recruitment for the Internal Medicine, Medicine-Pediatrics, and Medicine-Emergency Medicine Residency Programs. The students clearly enjoyed the opportunity to talk and learn about internal medicine with residents and especially faculty in a festive atmosphere.
This year's Taste of New Orleans was held at the uptown home of Bo and Julia Sanders on October 27, 2017. It was attended by 23 Medicine faculty, 11 residents, and 19 students.
The Edgar Hull Society is a highly active and involved student interest group. Its website includes a section of student anecdotes regarding clerkship resources. The Society works hard to continue its mission of promoting primary care as a wonderful career choice.
4th Annual Medical Student Essay Contest
Be on the lookout for more information to come.
---
ACP Resources
PRACTICE MANAGEMENT
ACP provides resources for your practice to provide you the necessary tools, forms and information to help you run your business, helps you to navigate potential payment hurdles, keeps you up-to-date on regulatory issues, updates you on payment and delivery system changes and requirements and provides you with information to be HIPAA compliant to name a few.
FREE & DISCOUNTED CME OPPORTUNITIES
They also offer a large number of CME options, both free and discounted, for the completion of AMA PRA Category 1 CME CreditsTM Earn CME credits by attending live meetings, working online, or watching course recordings on your own schedule.
ADVOCACY:
Learn about how ACP is advocating for internists and their patients, and find out where ACP stands on various timely issues and current ACP priorities.
Visit acponline.org for more information about benefits or to join the membership.
---
Chapter Contacts