You are here
Governor's Newsletter July 2014
Governor's Newsletter July 2014

| | |
| --- | --- |
| July 2014 | William E. Davis, MD, FACP, ACP Governor |
---
---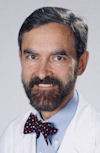 It has been a busy 2014 for the Louisiana Chapter, and I am happy to provide an update in this Governor's Newsletter! There are several articles that will interest you, contributed by our steadfast supporters of internal medicine.
Louisiana Associates Meeting 2014: Dr. Lee Engel, Chair of the Residents (formerly Associates) Committee provides a recap of the January meeting held in Shreveport, in which residents and students presented their research and clinical vignettes. Louisiana Annual Spring Meeting 2014: Our first Spring MOC (Maintenance of Certification) Meeting took place on March 7, 2014. The well attended meeting was followed by Resident member activities.
Internal Medicine 2014, Orlando: Several members of the Louisiana Chapter took advantage of the national meeting to continue their education and learn new skills. New Fellows marched in Convocation, and several of our colleagues from the Louisiana Chapter contributed as faculty.
Leadership Day 2014: Dr Richard Deichmann summarizes a successful trip for the Louisiana Delegation.
Medical Student Recognition: Three senior medical students received the ACP Internal Medicine Award of Excellence.
Council Update: The Council held a strategic planning workshop on March 8, 2014.
Registration is open for the Mississippi/Louisiana Chapters Meeting on September 4-6, 2014, at the Grand Hotel in Point Clear, Alabama.
ACP resources: Popular patient education resources are available for your practice. And check out Annals' interactive tool to help obtain MOC and CME credit.
Summer will be over before we know it! I hope you have some time off with friends and family to enjoy it.
William E. Davis, MD, FACP
Governor, ACP Louisiana Chapter
---
Louisiana Resident (formerly Associates) Activities 2014
The resident members of the Louisiana Chapter of the American College of Physicians have been very active this year. The 2014 Annual Louisiana Chapter Residents Meeting was hosted by LSU-Health Sciences Center-Shreveport for the first time on January 21, 2014. Dr. Robert A. Barish, Chancellor of the Health Science Center gave attendees a warm, personal welcome, and Dr. Ike Muslow presented the annual Douglas L. Gordon Memorial lecture. This year 119 abstracts were submitted from the 8 internal medicine residency programs in our state. Each abstract was graded by 2 reviewers and the top 26 were selected for presentation at this meeting. There were 3 mystery case presentations, 12 oral vignettes and then 11 poster presentations. All 26 abstracts that were presented by our associate members were published in the Journal of the Louisiana State Medical Society. I would like to thank Dr. Steven Levine, Dr. Joan Blondin, the chief residents from the Shreveport Internal Medicine program (Siva Marri, Kristen Erickstad, James Martin Abhishek, Seth Ross Smith), and Ms. Peggy Mitchell for helping make this meeting such a great success.
Several of our resident members presented abstracts at the Southern Regional Meeting of the Southern Society for Clinical Investigation and the Southern Meeting of the Society of General Internal Medicine which were both held in February.
Resident members also gave oral presentations or poster presentations at the Louisiana Chapter Spring Meeting that was held on March 7 in New Orleans. We held our annual Jeopardy competition which is always a lively event. The team from LSU-New Orleans won the event this year but not without great competition from the defending champions from Shreveport and from the resident teams from Ochsner, Tulane, Chabert, and LSU-Baton Rouge.
Our next resident activities will take place at the Louisiana-Mississippi Chapter Meeting that will be held September 4-6 in Point Clear Alabama. There will be several resident presentations and a Jeopardy competition held at this event. We are also planning to involve more residents and medical students in the activities of our ACP chapter by creating a Chief Medical Resident Council and the Medical Student Council. We can look forward to their increased participation.
---
Louisiana Chapter Spring Meeting 2014
Our first spring Maintenance of Certification (MOC) meeting took place on March 7, 2014, at the Royal Sonesta Hotel in New Orleans. Attendees reviewed 2 American Board of Internal Medicine Self Evaluation Programs, enabling them to obtain a total of 20 MOC credits. Drs. Angela McLean and Dayton Daberkow reviewed the 2013 Update in Internal Medicine, and Drs. Deepna Bhatnagar and Jeremiah Newsom reviewed the 2013 Update in Hospital Medicine. The audience response system and interactive discussions kept everyone engaged, and all agreed that the collegial activity was a much more satisfying way to earn MOC credit. The MOC session was followed by the Resident Members' presentations and Jeopardy competition and on Saturday chapter leadership and volunteers spent the morning in a strategic planning session.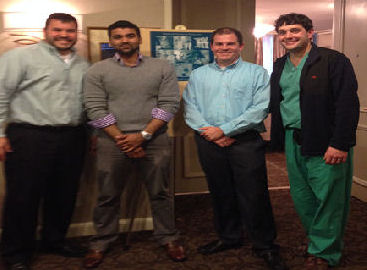 The winning Medical Jeopardy team from LSU - New Orleans, Coach Naji Masri, PG1 Bobby Matthew, PG3 Danny Englert, PG2 Danny Johnson
---
Internal Medicine 2014, Orlando
Internal Medicine 2014 was held in Orlando, Florida, April 10-12, 2014. Elisabeth L. Rosenthal, MD, physician journalist for the New York Times, presented the keynote address at the opening ceremony on "Price: A Side Effect Doctors Can't Ignore." Over 55 members of the Louisiana Chapter took advantage of the high quality presentations covering the breadth of internal medicine.
Several Louisiana members contributed to the meeting. George Karam presented as part of the "Critical Care Update Pre-course" on Tuesday, April 8. Marc Kahn, Kevin Krane, Fred Lopez, Geraldine Menard and I presented sections of the "ABIM Maintenance of Certification (MOC) Exam Prep Course" that was a pre-meeting course on Wednesday, April 9. Fred Lopez mystified the audience during "Clinical Triad: Challenging Infectious Diseases," and Jeffrey Wiese offered tips for "Teaching in the Hospital" and "Health Care Reform and the Hospitalist."
The chapter celebrates new fellows this year, and Hong Y Liu, MD, FACP and Janice N Nugent, MD, FACP marched in Convocation.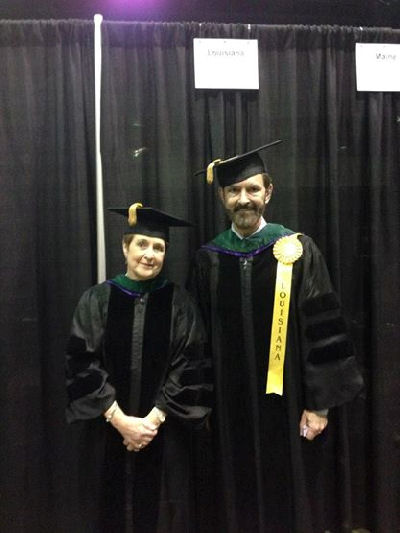 New Fellow Janice Nugent and William Davis at Convocation 2014
Angela Johnson, MD, FACP was recognized for her accomplishments over the past year as Chair of the Council of Early Career Physicians.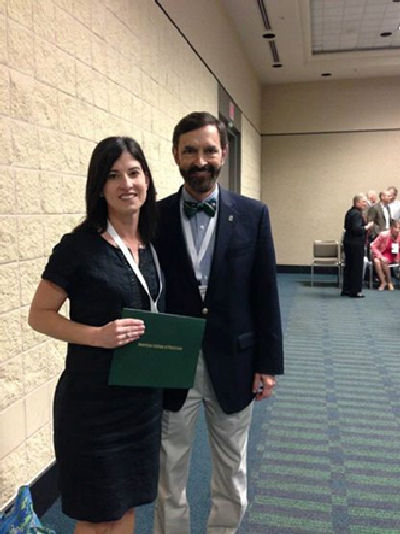 Angela Johnson, MD, FACP and William Davis, MD, FACP at Internal Medicine 2014
The Louisiana, Mississippi, and Alabama chapters held a joint reception on Friday, April 11, 2014 at the Hyatt Regency. Members from the three chapters attended and enjoyed the collegial networking opportunity.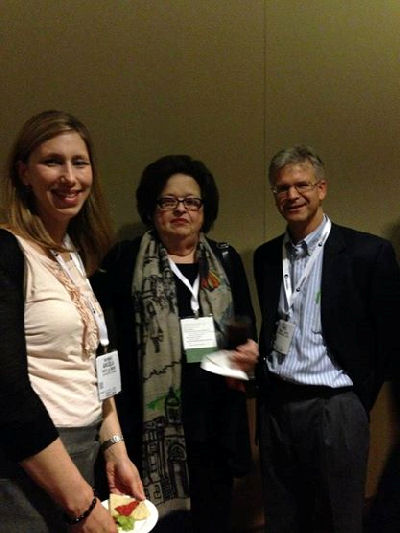 Angela Snow, Joan Blondin and Fred Lopez at the Chapter Reception at Internal Medicine 2014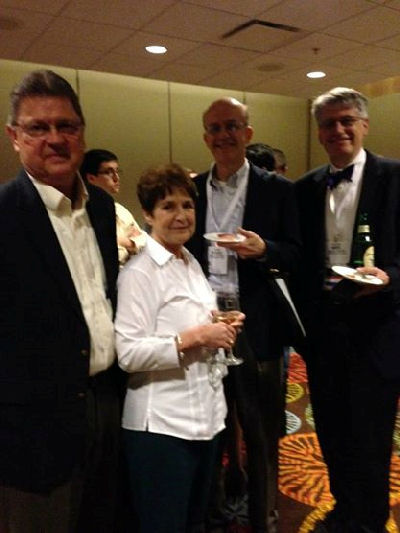 Robert and Janice Nugent, Richard Deichmann, and Mark Meyer at the Chapter Reception at Internal Medicine 2014

Save the date for Internal Medicine 2015, which will be in Boston, Massachusetts, April 30 - May 2, 2015! Click the graphic for more information. Internal Medicine 2015 will be the Centennial Celebration of the American College of Physicians! 2015 will be a fantastic year to become a Fellow and march in Convocation in Boston. Update your CV and apply for advancement to Fellowship before January 2, 2015. All you need to know is listed on ACPOnline.
---
Advocacy Team Scores Wins in DC!
The Louisiana ACP sponsored a delegation that traveled to Washington, DC for ACP 2014 Leadership Day. Our team was led by Dr. David Borne, Chair of the Chapter Advocacy Committee and who is a veteran of the event. The team was rounded out by Drs. Richard Deichmann, LSU Shreveport medical student Benjamin Newsom, and resident physician Tracey Henry, who also attended as a member of the national ACP Resident Council. The two day event was held on May 21-22, 2014.
On the first day of the event, the team gathered with other ACP members from around the country to hear presentations giving them a sense of the healthcare issues high on the ACP priority list. Speakers also prepped the team on the basics of how to advocate effectively for these important healthcare matters. Explore the background materials dealing with the legislative priorities.
The next day our Louisiana ACP delegation visited each Louisiana congressional office to personally communicate this year's latest ACP Health Policy concerns. Important legislative initiatives about which our team educated our state's congressional legislators included the following:
The critical shortage of GME positions as greater numbers of students are graduating from medical school without a concomitant increase in residency positions. The ACP supports bipartisan legislation currently before the House (H.R.1180) and Senate (S.577) which proposes increasing GME spots by 15,000 with about 50% of these spots going to primary care positions.
Creating "safe harbor" medical malpractice protections which will help protect against claims of negligence if the physician was practicing in accord with established guidelines (H.R.4106).
Protecting against cuts in the Medicaid reimbursement rates which will otherwise go into effect on Dec. 31, 2014 so that disadvantaged populations will continue to have access to care.
Maintaining funding of effective programs in the National Health Service Corp which serve disadvantaged populations and which also provide for loan repayment for medical students.
Our team's activities proved to be very effective with Congressman Charles Boustany agreeing to cosponsor legislation in the House to increase the number of GME positions and to cosponsor the legislation to create safe harbors. Additionally, after carefully studying the ACP message, Congressman Cedric Richmond informed the team several days after the event that he would also co-sponsor the GME legislation. Dr. Borne commented that he could not remember a more successful Leadership Day outcome with 3 pieces of legislation gaining co-sponsorships because of our ACP delegation's efforts.
You can help advance the chances of this legislation becoming law by contacting your congressional representatives and informing them of your support. Please let our local chapter know if you wish to become more involved with advocacy by contacting Kristin, Dr. Borne, or Dr. William Davis. With your help we can have even greater influence!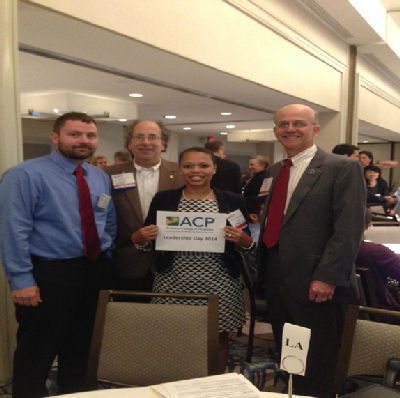 From L-R: Benjamin "Kyle" Newsom, MD, David M Borne, MD FACP, Tracey L. Henry, MD, MPH, Richard Deichmann, MD, FACP at Leadership Day 2014
---
Internal Medicine Award of Excellence
The Louisiana Chapter provides the Internal Medicine Award of Excellence, a $500 award to a senior medical student who is selected by the medical school faculty. This year, the three recipients of the award were the following:
Steven Young, LSU Shreveport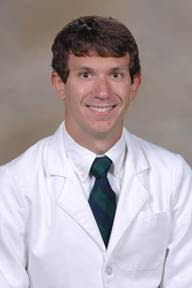 Steven Young is a serious minded student who has a superior academic record. He graduated Louisiana State University summa cum laude with a GPA of 4.00. In medical school his overall GPA places him in the top 20% of his class. Even more impressive is that he ranks in the top 7% of his class when considering only the clinical rotations. Steven earned an A for his time on the medicine clerkship and scored in the 96th national percentile on the National Board internal medicine "shelf" examination, which was taken at the end of his internal medicine rotation. His clinical skills are reflected by the improvement of his USMLE step scores from 234 on step 1 to 250 on step 2.
Steven excelled not only in his academic performance throughout medical school but also in his tireless efforts to promote internal medicine as an officer of the internal medicine interest group. He has been described as a role model for medical students and is looking forward to his training in internal medicine at the University of Alabama.
Yihan Chen, Tulane Medical School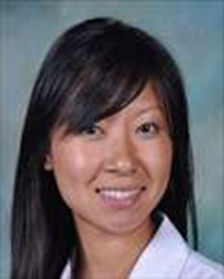 Yihan Chen is the daughter of Ke Chen and Qian Shi, who are both scientists. Yihan completed her undergraduate studies at the University of Pennsylvania, earning her Bachelor of Arts degree in Biological Basis of Behavior in 2008. As an undergraduate Yihan received departmental honors and wrote her senior thesis with Dr. Max Kelz, dealing with the electroencephalographic analysis of the effects of anesthesia. Results of that work were subsequently published in the Journal Anesthesiology. Following college Yihan worked for two years with Teach for America in New Orleans, prior to coming to medical school. Yihan will receive both her MD as well as her Masters of Public Health in Global Community Health upon graduation this year. Yihan has been actively involved in community service, volunteering at a local facility for recovering substance abusers and volunteering at a student run free clinic. Yihan has been a member of our A Capella group, Uvulae; she has also been on the executive committee of the MD/MPH combined program. Yihan has organized a tutoring program in which medical students assist at local inner-city high schools. Yihan has also founded and implemented a 10-week medical curriculum at an inner-city charter high school called Sci Academy. Yihan also submitted a textbook chapter dealing with male infertility.
In 2002, Tulane established the Humanism in Medicine Honor Society. This is a peer nominated student organization that recognizes outstanding traits of humanism in medicine. Each year, approximately 20% of the senior class is elected into this society. Yihan was elected into this society in the spring of 2013.
Stephanie Rosales, LSU New Orleans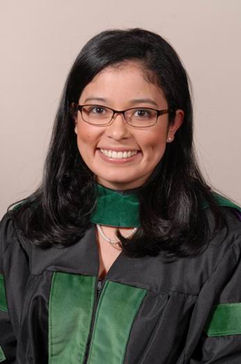 Stephanie Rosales is a native of New Orleans who completed her Bachelor degrees in Biological Science and Art History at Columbia University in New York City. Following graduation she completed a fellowship with the Howard Hughes Medical Institute at the University of California San Francisco and then returned to New Orleans, where she completed a two year research project in vaccine development at Tulane University. Since enrolling at LSUHSC in 2010, Stephanie has been a member of various organizations including Camp Tiger and the Community Outreach Rebuilding and Education student group. Most recently, she served as co-president of the Edgar Hull Society, LSU's internal medicine interest group. As a senior she was elected into the Louisiana AOA Chapter, and her future interests include infectious disease and medical education with plans to return to New Orleans in the near future. Stephanie will be starting her internal medicine residency at New York Presbyterian-Columbia this June.
---
Members
Please e-mail Kristin Tschirn with your latest accomplishments, personal, professional, and volunteerism for inclusion in future newsletters.
---
Council Update: Chapter Strategic Plan 2014
On March 8, 2014, the Governor's Advisory Council met with other chapter members and leaders in internal medicine to take part in a strategic planning session. Chapter strengths and weaknesses were identified, and strategic priorities identified. The working session was followed by the development of the Chapter Strategic Plan 2014, which I recently e-mailed to chapter membership. The Council will use this plan to improve services for and communication to Louisiana internists, and to develop stronger advocacy for internal medicine in Louisiana.
The Governor's Advisory Council includes the following members:
Dr. Luis Alvarado, Franklinton
Dr. Seth Berney, Shreveport
Dr. Mark Blackwelder, Ruston
Dr. Leslie Blake, New Orleans
Dr. Lee Engel, New Orleans
Dr. Lee Hamm, New Orleans
Dr. Edward Hebert, Lake Charles
Dr. Angela Johnson, Baton Rouge
Dr. Gunjan Kahlon, Shreveport
Dr. Fred Lopez, immediate Past Governor
Dr. Angela McLean, New Orleans
Dr. Chad Miller, New Orleans
Dr. James Morock, Alexandria
Dr. Jan Nugent, New Iberia
Dr. Katherine Pearce, Baton Rouge
Dr. Joseph Sampognaro, Metairie
Dr. Charles Smith, New Orleans
Dr. Tracey Henry, Resident Member
Hannah I. Chaudry, Student Member, LSU Shreveport
Past Governor Council members:
Chapter Leadership:
Council members serve 3 year staggered terms.
The next council meeting will be Friday, September 5 at 7:00 am at the Grand Marriott in Point Clear, AL.
---
Mississippi/Louisiana Chapters Annual Meeting 2014
Join us and our Mississippi colleagues at the Annual Chapter Meeting September 4-6, 2014, at the Grand Hotel Marriott Resort, Golf Club and Spa in Point Clear, Alabama.
This meeting is not just for ACP members, so invite your friends to join us for this important clinical update and to learn about the benefits of ACP membership at the same time.
Robert Centor, MD, FACP, Chair of the ACP Board of Regents, and Patrick Alguire, MD, FACP, Senior Vice President, Medical Education, American College of Physicians, are featured guest faculty.
In addition to earning 9.5 CME credits by attending this meeting you will meet the following:
Gain insight into recent medical advances
Discuss local and national issues affecting the practice and teaching of internal medicine
Greet old friends, meet new friends, and develop a network of colleagues in your area
Take some time off for yourself or with your family to relax and enjoy the sights around Point Clear
Between scientific sessions, at the College table you will find information about new ACP programs, products and services.
To insure your place at this invaluable meeting, register by completing the easy online registration form.
---
ACP Resources
Patient Education Resources Back in Stock!
ACP's Center for Patient Partnership in Healthcare (CPPH) was launched in the summer of 2013, with the mission of promoting mutually beneficial partnerships among clinicians, patients and families that enhance the quality, safety and the experience of care. CPPH has assumed management of the exceptional patient education materials offered by the former ACP Foundation and is happy to announce that two of our most popular self-management guides for patients are back in stock.
Living with Diabetes and Make it Happen! Helpful Ways to Lose Weight have long been praised by both patients and providers alike. The guides feature a patient-centered approach to behavior change, highlighting examples of successful action plans, emphasizing small steps and patient choice. Incorporating health literacy principles, the guides are written at or below a 5th grade reading level and include photographs that depict actual patients in their own living environments, making the Guides relatable and compelling.
Due to the overwhelming demand and popularity of the Living with Diabetes and Make it Happen! Helpful Ways to Lose Weight guides, ACP has made the guides available again and is offering a significant discount for ACP members. The Guides are available in boxes of 40 at $64/box for members and $90/box for non-members. Bulk discounts are available for orders over 10 boxes.
Order these and ACP's other high quality patient education materials or contact Member and Customer Service at 800-523-1546 ext. 2600.
Annals of Internal Medicine Launches Interactive CME- and MOC-accredited Medical Education Tool
Annals of Internal Medicine released a new interactive medical education tool designed to test physicians' decision-making skills. Annals Virtual Patients uses a unique "if this, then that" format, so each learner goes down his or her own path through a complex clinical simulation. Each simulation covers the examination, diagnosis, and treatment of a virtual patient. Upon completion of each case, physicians may earn Continuing Medical Education (CME) and Maintenance of Certification (MOC) credits.
Annals Virtual Patients is uniquely formatted to allow physicians to learn from mistakes as they proceed through the simulations. Selecting a response prompts a detailed explanation of the medical consequences based on the answer chosen. At the end of each case, the physician is presented with a complete summary of the clinical problem and solution.
The cases were developed by Annals of Internal Medicine editors in collaboration with faculty of the Division of General Internal Medicine at the University of Pittsburgh.
---
Follow us on Twitter
Like us on Facebook