You are here
Governor's Newsletter July 2013
Governor's Newsletter July 2013
| | |
| --- | --- |
| July 2013 | William E. Davis, MD, FACP, Governor |
---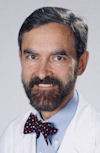 It has been a busy 2013 for the Louisiana Chapter, and I am happy to provide an update in this Governor's Newsletter! There are several articles that will interest you, contributed by our steadfast supporters of internal medicine.
Louisiana Associates Meeting 2013: Dr. Lee Engel, Chair of the Associates Committee provides a recap of the January meeting in which residents and students presented their research and clinical vignettes.
Louisiana/Mississippi Annual Chapter Meeting 2013: Dr. Leonardo Seoane and the Meeting Committee report on a very successful chapter meeting that included scientific presentations on improving quality in our practices, a College update from the President of the ACP, Dr. David Bronson, Jeopardy competition winners, and the Laureate Award given to Dr. Peterman Prosser.
Internal Medicine 2013, San Francisco: Several members of the Louisiana Chapter continued their education and learned new skills at the national meeting. Your colleagues from the Louisiana Chapter also contributed to the meeting as faculty.
Leadership Day 2013: Dr. David Borne, Chair of the Advocacy Committee summarizes an active trip for the Louisiana Delegation.
Medical Student Recognition: Three senior medical students received the ACP Internal Medicine Award of Excellence.
Council Update: Congratulations to Drs. Jan Nugent and Lee Hamm, who were elected to the Governor's Advisory Council at the Annual Chapter Meeting.
Membership Survey Results: Thank you to all who provided your feedback via the chapter survey. The data is presented, and we will discuss this at the fall Council meeting in September.
2013 ACP Associate Health Policy Intern: Louisiana Chapter Associate member Dr. Tracey Henry was selected from a national pool of applicants to spend one month in Washington in the ACP policy office. She provides a report on her experience as the health policy intern.
ACP resources: By now you have received an e-mail directing you to the 2012-13 Annual Report by the Executive Vice President Dr. Steven Weinberger. I have re-issued the link, in case you missed it. Are you taking full advantage of membership? Take a look at some of my favorite benefits.
Please e-mail your thoughts and feedback to me or one of your local Council members. Summer will be over before we know it! I hope you have some time off with the family and enjoy it.
William E. Davis, MD, FACP
Governor, ACP Louisiana Chapter
---
Louisiana Associates Meeting 2013
The 2013 Annual Associates Meeting was hosted by LSU Health Sciences Center New Orleans on January 22, 2013. Dr. William T. Cefalu, Section Chief of Diabetes, Endocrinology and Metabolism at LSU gave the Douglas L. Gordon Lecture. 153 abstracts from students and residents from all eight internal medicine residency programs were reviewed by the committee of judges. 26 residents and students presented posters or oral presentations. All abstracts were published in the Journal of the Louisiana State Medical Society.
Three mystery cases were presented to a panel of clinical experts including Drs. Thomas Ferguson, Joan Blondin, Angela Johnson, and Nasri Maji. Concurrent sessions of oral presentations followed, and the meeting ended with the poster session. Judges scored the presentations to select winners to present at the annual chapter meeting and the national ACP meeting, Internal Medicine 2013.
Dr. Marney Gruber from LSU New Orleans was selected to represent the Louisiana Chapter in San Francisco at Internal Medicine 2013 with her poster entitled A Spank from Vanc: A case of Vancomycin Induced Linear IgA Bullous Dermatosis.
The three residents who were selected to present their abstracts at the annual chapter meeting were Dr. Ali Baghian, Baton Rouge General Internal Medicine Residency Program, Dr. Jerry Pounds from Earl K. Long, and A. Mannan Khan from Ochsner.
The Annual Associates Meeting has continued to grow, with more submissions by internal medicine residents every year. While the meeting has traditionally been held in New Orleans, next year we will break with tradition and LSU Shreveport will host the Annual Associates meeting.
---
Louisiana-Mississippi Chapters Scientific Meeting 2013
The 2013 LA/MS Scientific Meeting was held at the newly renovated Windsor Court Hotel March 14-16, 2013. The Education Committee, led by Chair Dr. Leonardo Seoane, put together an exciting program, "Improving Quality and Enhancing Patient Safety." 148 participants filled the meeting rooms, including approximately 30 students and 33 residents. A record number of 9 teams joined the popular Jeopardy competition, and the winner this year was the team from LSU Shreveport sponsored by Dr. Joan Blondin and made up of Drs. Sabari Radhakrishnan, George Mina, and Benjamin Kyle Newsome.
On Saturday, Neil Kirshner from the Washington office provided an update on health care reform post-election, and David Bronson, MD, FACP, President of the ACP provided the college update followed by the town hall meeting with Dr. Bob Brahan, Governor of the Mississippi Chapter.
At the Awards dinner Friday night, Dr. Bronson presented the Chapter Excellence award to the Louisiana Chapter. The award recognizes chapters which successfully meet specified standards for chapter management. In order to achieve the Chapter Excellence Award, chapters must meet nine basic and at least seven optional criteria. The Award is a sign of the dedication of the internal medicine physicians of Louisiana, and also attests to the excellent administration of our chapter staff, Kristin Tschirn.
In honor of his outstanding contributions to the ACP and to internal medicine, Dr. Peterman Prosser received the Laureate Award at the Awards dinner on Friday, March 15. The Laureate Award is designed to honor those Fellows and Masters of the College who have demonstrated, by their example and conduct, an abiding commitment to excellence in medical care, education, research, and service to their community, their chapter, and the ACP. Dr. Prosser's father received the Laureate Award in 1987, making Dr. Prosser the Louisiana Chapter's first second generation laureate!
The 2014 Annual Chapter Meeting will be hosted by the Mississippi Chapter, and is scheduled for September 5-6, 2014 in Point Clear, Alabama.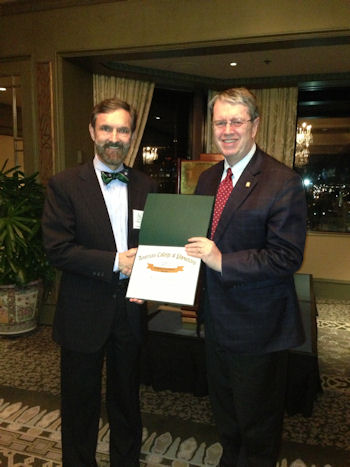 ACP President Dr. David Bronson presented the Chapter Excellence Award to the Louisiana Chapter at the Annual Chapter Meeting.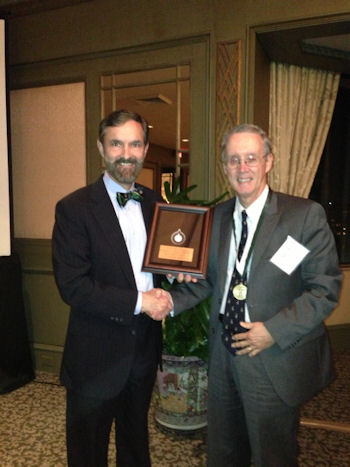 Dr. Peterman Prosser received the Laureate Award at the Annual Chapter Meeting.
---
Internal Medicine 2013, San Francisco
Internal Medicine 2013 was held in San Francisco, April 11-13, 2013. Ezekiel Emanuel, MD, PhD, FACP (brother of Rahm Emanuel) gave a spirited keynote address at the opening ceremony. Over 55 members of the Louisiana Chapter took advantage of the high quality presentations covering the breadth of internal medicine. Louisiana Chapter members who contributed as faculty included Dr. George Karam, who spoke as part of the update "Critical Care Medicine 2013," and Dr. Jeffrey Wiese, who presented during "Hospital Medicine: From Admission to Discharge."
Two Louisiana Chapter Associates presented poster abstracts. Dr. Marney Gruber, a resident at LSU-Health Science Center New Orleans, presented her abstract The Skin gets a Spank From Vanc: A Case of Vancomycin Induced Linear IgA Bullous Dermatosis, which was chosen by the Louisana Chapter judging committee. Dr. Tracey Henry, resident in internal medicine at Ochsner Medical Center, presented her poster The New AIDS Chameleon? in the clinical vignette competition, after being selected by the national abstract committee.
The chapter welcomed 9 new fellows this year, with 17 new fellows invited to attend convocation.
The Louisiana, Mississippi, and Alabama chapters held a joint reception on Friday, April 12, 2013 at the San Francisco Marriott. Members from the three chapters attended and enjoyed the collegial networking opportunity.
Save the date for Internal Medicine 2014, which will be in Orlando, Florida, April 10-12, 2014. Visit http://IM2014.acponline.org for more information.
---
2013 ACP Leadership Day
David Borne, MD, FACP
The Louisiana ACP advocacy team 'stormed' Capital Hill during the 2013 ACP Leadership Day meeting, which was held on May 21-22, 2013. Camille Thelin, MD, an internal medicine resident from the Louisiana Health Sciences Center and Tracey Henry, MD, an internal medicine resident from the Ochsner Health System joined Drs. Mark Blackwelder, David M. Borne, and Angela Johnson in representing Louisiana internal medicine doctors.
Bob Doherty, ACP Senior Vice-president of Governmental Affairs & Public Policy, led off a day of panel discussions and briefings from ACP policy experts, legislators and staffers with his talk "The Washington Landscape: The Turbulent Political/Policy Environment Affecting Healthcare and What We Want Congress to Do About It." He also announced that the ACP advocacy section on the Web site had been completely updated with a new robust search function.
The Louisiana delegation visited each Louisiana congressional office to personally communicate this year's latest ACP health policy concerns. Some of the issues discussed were the American College of Physicians' responses to sequestration on across the board cuts. The ACP believes the right way to cut is to enact a balanced package of reforms that focus on changes that can be made to further restrain health care cost increases and eventually reduce per capita health care spending. Such reforms could include:
Transition to new payment systems aligned with value;
Establish a national, multi-stakeholder initiative to reduce marginal and ineffective care and promote high-value care;
Provide patients and clinicians with information on the comparative effectiveness of different treatments;
Establish patient incentives and insurance designed to encourage high-value care and reduce use of low-value treatments and tests;
Reduce the costs of defensive medicine;
Preserve and broaden financing for Graduate Medical Education (GME) and allocate GME funding more strategically, based on an assessment of national workforce priorities and goals;
Authorize Medicare to negotiate prescription drug prices;
Enact a cap on the deductibility of employer-sponsored health insurance; and
Create a single shared cost-sharing structure for the different parts of Medicare.
The 2-day advocacy conference ended with pledges from members of the Louisiana Advocacy delegation to recruit new team members by using the ACPs document "Top 10 Things ACP Advocacy Has Done to Make Your Practice and Professional Life Better" which can be found at http://www.acponline.org/advocacy/advocacy_in_action/top_10_advocacy.htm. Leadership Day 2014 will be held on May 21-22, 2014. If you are interested in joining the LA delegation please contact Kristin Tschirn, ACP staff.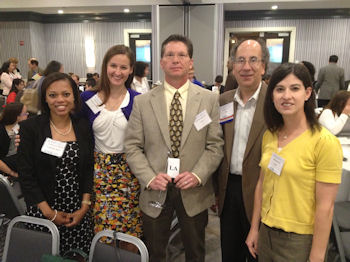 From L-R: Tracey L. Henry, MD, MPH, MS, Camille S. Thelin, MD, Marc Blackwelder, MD, FACP, David M. Borne, MD, FACP, Angela C. Johnson, MD, FACP at Leadership Day 2013.
---
Council Update
Two new members were elected to the Louisiana Chapter Governor's Advisory Council at the chapter meeting on March 15, 2013.
Dr. Janice "Jan" Nugent currently resides in New Iberia, LA and is the chair of both the Internal Medicine and Pediatric Departments at Dauterive Hospital. Dr. Nugent also serves on the Medical Executive Committee. She has been an active member of the American College of Physicians since 2001 and has recently received her fellowship within the organization. Dr. Nugent was a neonatal nurse practitioner before entering medical school at Louisiana State University of Medicine. She conducted her residence training there as well and was selected Chief Resident of the LSU Medicine/Pediatrics Residency Program. Dr. Nugent was an Assistant Clinical Professor of Medicine and Pediatrics for 8 years before moving to New Iberia.
Dr. Lee Hamm is Chair of the Department of Medicine and Dean at Tulane University School of Medicine, New Orleans, Louisiana, USA. He is also Co-Director of the Tulane Hypertension and Renal Center of Excellence. Dr. Hamm's honors and awards include a Merit Award from the NIH, an American Heart Association Established Investigator Award, American Heart Association Distinguished Service Award, the Donald Seldin Award of the National Kidney Foundation, and the Founders Medal from the Southern Society of Clinical Investigation. He is an elected Fellow of the American College of Physicians and the American Heart Association (both the Kidney Council and the High Blood Pressure Research Council). He was elected to membership in the American Society of Clinical Investigation and the Association of American Physicians. He has been on the editorial board of Kidney International and the American Journal of Physiology, and has been a consulting editor for Hypertension.
His research has been funded by numerous research grants from the AHA, VA and NIH. He has authored more than one hundred twenty original articles and book chapters, and has co-edited a major reference book on acid-base and electrolyte disorders. Clinically, his interests are general nephrology focused on cardiovascular disease in kidney disease, metabolic causes of kidney stones, and electrolyte and acid-base disorders.
The Governor's Advisory Council includes the following members:
Name
E-mail
Dr. Luis Alvarado, Franklinton
zodiac1@earthlink.net
Dr Seth Berney, Shreveport
sberne@lsuhsc.edu
Dr. Mark Blackwelder, Ruston
drmblackwelder@suddenlink.net
Dr. Leslie Blake, New Orleans
lblakemd@cox.net
Dr. Lee Engel, New Orleans
lengel@lsuhsc.edu
Dr. Lee Hamm, New Orleans
lhamm@tulane.edu
Dr Edward Hebert, Lake Charles
ehebert@me.com
Dr. Angela Johnson, Baton Rouge
ajohns8@lsuhsc.edu
Dr. Gunjan Kahlon, Shreveport
gunjankahlonsamra@yahoo.com
Dr. Fred Lopez, Immediate Past Governor, New Orleans
Dr. Angela McLean, New Orleans
aandersonmd@yahoo.com
Dr. Chad Miller, New Orleans
cmiller4@tulane.edu
Dr. James Morock, Alexandria
jamkma@aol.com
Dr. Jan Nugent, New Iberia
jnugent21@cox.net
Dr. Katherine Pearce, Baton Rouge
kpearce@ololrmc.com
Dr. Joseph Sampognaro, Metairie
jsampognar@yahoo.com
Dr. Charles Smith, New Orleans
Dr. Tracey Henry, Associate Member, Ochsner
trahenry@ochsner.org
Hannah I. Chaudry, Student Member, LSUShreveport
hchaud@lsuhsc.edu
Council members serve 3 year staggered terms.
The next council meeting will be Saturday, September 28 at 11:00 am at Mansur's Restaurant in Baton Rouge, LA.
---
Membership Meeting Survey
The Mississippi Chapter has moved their Annual Chapter Meeting to the fall, in Point Clear, Alabama. The Governor's Advisory Council discussed the implications this has on our combined meeting, and a survey was sent to the membership. Results, in brief are as follows:
119 members responded
63% preferred having the meeting in March, 37% in September
81.5% prefer to have the meeting in New Orleans
23% anticipate attending the meeting in Point Clear in 2014
30% prefer to continue the combined meeting with MS and move the meeting to September every year
44% prefer to continue the combined meeting with MS but keep the dates of the LA meeting in March
54% prefer to discontinue the combined meeting and have our own independent annual meeting
52% preferred meeting format all day Friday and half day Saturday; 48% preferred meeting format half day Friday, half day Saturday
47% would attend an MOC pre-course for 1 full day on the Thursday preceding the meeting
The Council will discuss these results at the fall Council meeting. Please provide your additional feedback regarding the annual meeting by e-mailing me at wdarthro@aol.com.
---
Internal Medicine Award of Excellence
The Louisiana Chapter provides the Internal Medicine Award of Excellence, a $500 award to a senior medical student who is selected by the medical school faculty. This year, the three recipients of the award were the following:
David Campbell, LSU Shreveport
David Neil Campbell earned his undergraduate degree in chemistry from Vanderbilt University in Nashville, TN where he graduated Cum Laude in 2006. David attended medical school at Louisiana State University Health Science Center in New Orleans, LA from 2009-2011 before transferring to Louisiana State University Health Science Center, Shreveport where he graduated in May, 2013. David is also a Health Literacy Volunteer in the Shreveport area. David is a member of several professional societies including the American College of Physicians, the American Medical Association, and the Louisiana State Medical Society. As of July, Dr. Campbell is an internal medicine resident at the University of Alabama.
Josh Evron, Tulane Medical School.
Josh Evron is the son of Wayne Evron, an endocrinologist, and Beth Evron, a nurse. Josh completed his undergraduate studies at the University of Michigan earning his Bachelor of Science in Biology in 2009. As an undergraduate Josh graduated with honors and received the University of Michigan LS&A highest honors. At Tulane Medical School, Josh has been an academic standout and very involved in the Tulane community. He was elected a member of the prestigious Alpha Omega Alpha Honor Society during his 3rd year. He has been an active member of the C. Thorpe Ray Internal Medicine Interest Group. Josh has also volunteered in the New Orleans community working at a local homeless shelter and a facility for recovering substance abusers. Additionally he has volunteered at a local student run free clinic and has volunteered at health fairs. Josh has assisted with the admissions process as a medical student interviewer. In his free time, he enjoys music and reading. He is an avid runner and completed his first marathon in 2012. Josh follows professional baseball and college football closely. Finally, he makes sure to spend time with his two dogs on the Mississippi River levee. Josh will be beginning his internal medicine residency in July at the University of Michigan.
Benjamin Niland, LSU New Orleans
Benjamin Niland was born and raised in New Roads, Louisiana and graduated from Catholic High School of Pointe Coupee in 2003. Afterwards, he attended the University of Louisiana at Lafayette and graduated summa cum laude in 2007 with a B.S. in Biology. Benjamin worked as an EMT with Acadian Ambulance Service Inc. for approximately one year before starting medical school at LSUHSC in 2009. During medical school, he was a member of various organizations including the Edgar Hull Society Internal Medicine Interest Group, where he served as a class representative. Benjamin was also appointed to the Council of Professional Conduct and the Professionalism Committee. He was an active member of the Aesculapian Society. As a junior, he was elected into AOA membership. Benjamin has an interest in gastroenterology and published a case report involving a gastric lap band erosion which was presented at the ACG annual conference in 2012. Benjamin will be starting his internal medicine residency at the Medical University of South Carolina in July.
---
My Experience as ACP Health Policy Intern
Tracey Henry, MD, Associate Member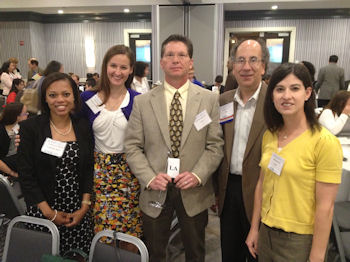 I have always had a strong interest in health policy, I just didn't know it! It wasn't until I was a medical student that I realized the role that we as physicians could play in affecting the lives of not only our individual patients but potentially all patients through policy and advocacy. I have an affinity for speaking out for those who do not have a voice especially in the health care arena. Thus, when I discovered that the ACP offered a health policy internship, where I could actively engaged in healthcare policy and advocacy, I jumped at the opportunity.
In sum, the ACP's health policy internship was an awesome experience and exceeded my expectations! I discovered that the inner workings of Capitol Hill are much more complex that I had previously imagined. Every day was a learning experience and an opportunity to engage in the healthcare policy process. I came to realize the significance of getting involved in an organized medicine group and working with other groups or coalitions with similar interests and legislative goals on issues of mutual concern. The ACP DC staff appreciated my background as a physician-in-training and the public health skill set that I brought to the table. I became an instant member of the team. I accompanied the lobbyists on Hill visits and congressional meet and greets and attended multiple briefings by health policy leaders, researchers and think tanks on topics such as the PCMH/ PCMH-N, Medicare reform, implementing state health exchanges, expanding Medicaid and Health IT. Specifically, at a House appropriations meeting, I had the opportunity to briefly testify for continued funding for proven successful Title VII health professional programs that are in danger of funding cuts and at another meeting the significance of continued funding for agencies like AHRQ and how their research and guidelines are used in clinical practice. Given the recent gun policy debate and the government's attempt at curbing gun violence, I also worked with ACP policy analysts by researching data and making recommendations for updating the ACP's position on gun violence. Indeed, I learned a great deal about how the ACP DC office works and the ability of their team of lobbyists, policy analysts, and staff work together to influence policy. It was an incredible experience for me both professionally and personally and has helped to solidify my choice to incorporate health policy research and advocacy into my medical career.
The highlight of my experience was when Dr. Charles Cutler, Chair of the ACP Board of Regents testified before the House Ways and Means Health subcommittee for repeal and replacement of SGR with a new and viable Medicare payment system. Once the ACP were notified that they were invited to testify, I was impressed with how quickly DC staff drafted and prepared testimony under a tight deadline. Dr. Cutler's testimony was well received and there is now optimism that Congress is uniting and seriously considering repeal of the SGR.
My month in DC culminated with the ACP's annual Leadership Day. During Leadership Day, there was this immense feeling of solidarity being amongst physicians from around the country and having our collective voice heard by Congress. In the air was the perpetual hope that our stories of the health inequities that we see in our clinics and on the wards would influence our congressmen (women) to support the legislation we are proposing. Leadership Day began with my co-ACP health policy intern and I briefing the medical student's resident and fellows on the pertinent issues of importance to us at our level of training such as preserving GME funding, the physician workforce shortage, the ACA at age three and again the repeal and replacement of the SGR. The med students/residents were very engaged and excited about their Hill visits with their respective congressmen. Leadership Day continued on with a crash course on the current state of US health care, current policies, their implications and ACP proposed legislation along with advocacy workshops.
Once attendees became informed advocates, it was time for us to meet with our members of Congress. The ACP Louisiana delegation had the opportunity to meet directly with Senator Vitter. We also had the opportunity to chat directly with Rep Bill Cassidy, who is also a member of the ACP, concerning ACP's key priorities this year in which he supported our idea of establishing pilots for health courts.
After Leadership Day, I walked away with an incredible respect for the whole legislative political process. I have returned to my residency program with a renewed enthusiasm, focus and new skill set to incorporate the importance of health policy and advocacy in my daily activities in the clinics and on the wards, volunteer endeavors and my work in in organized medicine. My challenge is encouraging my colleagues to see the importance and benefits of getting involved and maintaining membership in the ACP early on in their careers. Finally, I look forward to educating my fellow residents and medical students on the current political issues influencing medicine and to get more of them involved in Leadership Day 2014.
Tracey L. Henry, MD, MPH, MS
Resident Physician
Ochsner Clinic Foundation
New Orleans, LA
---
ACP Resources
2012-2013 ACP Report of the Executive Vice President (EVP) Steven Weinberger
On Monday, July 15, 2013, the 2012-2013 Annual Report from the Executive Vice President was sent to all ACP members via e-mail and is now available on ACPOnline at http://www.acponline.org/about_acp/who_we_are/annual_report/2012-2013/ The report is a review of the College's accomplishments, programs, initiatives and collaborations during the past fiscal year.
For many years, the annual report was a printed document that was mailed to our members. Last year, it was designed as a PDF that could be viewed online or printed. This year marks the first time ACP has a completely digital product that is easy to navigate and accessible from all mobile devices.
ACP JournalWise
JournalWise, a free, time-saving, ACP Member benefit, is a mobile-optimized service that screens over 120 internal medicine journals for the highest-quality, clinically relevant and newsworthy articles with custom criteria that you determine so that only the articles (and e-tocs) you want are delivered when and how you want them. For more information and to sign-up, log in at http://journalwise.org. For a short video, go to http://journalwise.acponline.org/AboutThisSite.aspx.
Physician & Practice Timeline
http://www.acponline.org/running_practice/physician_practice_timeline/ ACP has launched Physician & Practice Timeline: Professional Requirements & Opportunities, a valuable online tool to help physicians stay on top of important dates and track deadlines for a variety of regulatory, payment, educational, and delivery system changes, requirements, and opportunities. The Physician & Practice Timeline allows you to track and find useful resources for everything from eRx and PQRS data collection periods to ICD-10 preparation and Meaningful Use reporting periods. The Timeline also provides information on new opportunities that physicians in practice can take advantage of, such as Transitional Care Management (TCM) codes. The Timeline will be continually updated to reflect all new or revised target dates, deadlines, and incentives.
ACP's Special Interest Groups
ACP's Special Interest Groups - an online forum for members only - provide members with a place to engage in discussions, share ideas, and support one another professionally and personally.
Participate by joining as many groups as you'd like, then connect with ACP members from all over the world with similar interests. Groups include: African American Members | ACOs/New Practice Models | Caring for Adults with Developmental Disability | Clinical Problem-Solving | Clinical Research | Emerging Technologies | High Value Care | Hospital Medicine | LGBT Health | Maintenance of Certification | MKSAP | Physician Educators | Small Practices | Volunteerism | Women in Medicine | Work/Life Balance | Working Abroad
Join today at www.acponline.org/sigs.
---