Fostering Excellence in Internal Medicine
After an unprecedented year for internists, the KY Chapter is pleased to offer a safe meeting space to learn, recharge, and facilitate face-to-face discussion with your peers, chapter leaders, and guest speakers!
Join your internal medicine colleagues at the next KY Chapter scientific meeting September 16, 2022:
Earn CME credits and MOC points and connect with other internists who know your challenges and can help you find solutions.
Experience top-notch education from expert faculty, meet new people and connect with old friends, and learn about ways to get involved with our Chapter.
This meeting will help you meet your needs as a physician and help you provide the best care for your patients using the latest information.
We look forward to seeing you in UofL Conference Center ShelbyHurst Campus, Lousiville KY!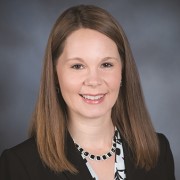 Jennifer R. Olges, MD, MPH, FACP
Governor, Kentucky Chapter
---
Meeting Highlights
SEP Module for Hospital Medicine
Poster Competition
Doctor's Dilemma
Updates in Health, Racial and Geographic Disparities
Point of Care Ultrasound
MOC
Program Committee
Phillip F. Bressoud, MD, MS, FACP
Rohit Kumar, MD
Jennifer Olges, MD, MPH, FACP
Peter Sawaya, MD
Angela K. Webb, MD, FACP
---
Agenda
Time
Session
8:45-8:55 AM
Welcome from the Governor


Jennifer Olges, MD, MPH, FACP

9:00-9:45 AM
Geographic Disparities


Tonya Shea, DO

9:45-10:30 AM
Racial Disparities


Kim Williams Sr., MD

10:30-10:45 AM
Break
10:45-11:45 AM
Health Disparities in Medical Education


Jacqueline Pope-Tarrence, PhD




Anna Marie South, MD

Noon-12:45 PM
Keynote


Vivian Lasley-Bibbs, MPH

1:00-4:00 PM
Maintenance of Certification


Phillip Bressoud, MD, FACP

Poster Session
Networking & Recruitment Session
Point of Care Ultrasound Sessions
4:00-5:00 PM
Doctor Dilemma


Clay Smith, MD, FACP

5:00-6:00 PM
Awards


Jennifer Olges, MD, MPH, FACP
Kentucky Chapter Registration
| Categories | Registration |
| --- | --- |
| ACP Member | $25 |
| ACP Resident/Fellow Member | $0 |
| ACP Medical Student Member | $0 |
| Nonmember Physician | $50 |
| Nonmember Resident* | $0 |
| Nonmember Medical Student* | $0 |
| Nonmember Allied Health Professional* | $50 |
| Guest | $50 |
Members whose dues were not paid for the current fiscal year will receive the nonmember registration rate. Questions? If you have trouble registering online, please contact Member and Product Support at 800-ACP-1915 or direct at 215-351-2600 (M-F, 9 a.m. - 5 p.m. ET).
*Nonmember Residents, Medical Students, and Allied Health Professionals cannot register online and must register by contacting Customer Service at 800-523-1546, ext. 2600 in order to get the correct registration rate.
FAQs
Find answers to commonly asked questions here.
Can I follow along on social media?
Yes, follow/like the KY Chapter through the meeting on social media! Use the hashtag #IMProud.
Hotel Accommodations
We have reserved a block of rooms at the following rates until September 5, 2022. When making your reservation, be sure to mention that you will be attending the ACP KY Chapter meeting. The rooms are available on a first-come, first-served basis, so make your reservation as early as possible by calling the hotel directly at 502-429-9070.

Single/Double: $199.00
Homewood Suites by Hilton- Louisville East
9401 Hurstbourne Trace, Louisville, KY 40222
Louisville, Kentucky 40222
Participant Photography
As a participant in the chapter meeting, your photograph may to taken as a focus or background subject, to be used in chapter communications. If you would not like your photo taken, please inform chapter staff.
ACP Chapters Meeting Code of Conduct
ACP is a community that values collegiality, respect for patents and each other, and medicine's standards of ethics and professionalism. ACP members are guided by the content and spirit of the ACP Pledge and by their commitment to the ethics of medicine, including those in the ACP Ethics Manual. "Physicians' conduct as professionals and as individuals should merit the respect of the community."
ACP expects members, staff, and others who participate in events and activities involving ACP to treat others as you would like to be treated – with courtesy, respect for differences, and in ways that appropriately represent the profession of internal medicine. As set forth in ACP's An-Harassment Policy, ACP does not tolerate any form of harassment, including intimidation, hostility, or other unwelcome and offensive communication or treatment.
If you experience or observe harassing, inappropriate or otherwise unprofessional behavior, or you have concerns about how you have been treated by an ACP member or staff or anyone else at an ACP meeting or event, you may report the incident to Chapter Staff.
The chapter reserves the right to take any action deemed necessary and appropriate; including immediate removal from the meeting without warning or refund, in response to any incident of unacceptable behavior, and the chapter reserves the right to prohibit attendance at any future meeting, virtually or in person.
If you have questions about the chapter, the meeting program, or have a disability or any special dietary needs, please contact Megan Wilson at 859-583-9712 or kyacpstaff@gmail.com