You are here
Volunteerism
Volunteerism
Volunteerism
"What is the essence of life? To serve others and to do good" - Aristotle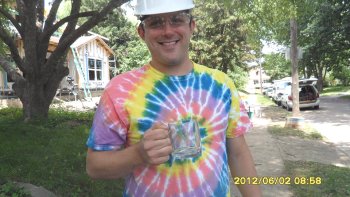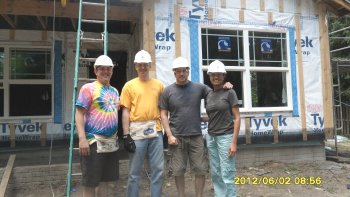 Many of us volunteer in spite of our busy professional schedules. We mentor residents and students in our day to day schedule. ACP encourages its members to volunteer as a tenet of medical professionalism.
The Council of Young Physicians held a local event through the habitat for humanity in Des Moines. This was our initial year and would like to make this an annual event.
We had Des Moines IM resident AJ Stefani, DO and Brian Freeman, MD, Hem/Onc faculty for the Des Moines residency. They did a wonderful job of learning how to roof.
Sandra Crosar, MD and her husband also helped out, they learned how to use a miter saw.
All of this was to help build a house for those less fortunate, we even met with the future home owner who was tremendously thankful.
We will plan another volunteerism event next fall. For those of you interested, please let me know.
Sadia Benson, DO
Chair-CYP
Sadia.Ashraf-Benson@dmu.edu