You are here
Iowa Governor's Newsletter October 2016
Iowa Governor's Newsletter October 2016

---
---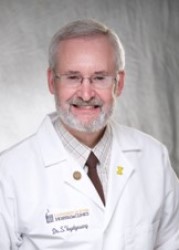 Scott Vogelgesang, MD, FACP, ACP Governor
---
ACP Annual Internal Medicine Meeting May 2016
The national meeting continued the tradition of excellence in Internal Medicine continuing medical education (CME) and we celebrated with Steve Craig when he was recognized as a new Master of the ACP. We also celebrated the graduation/convocation of the new Fellows (Craig Shadur, Moutaz Shakally, Manish Suneja, Matthew Trump, Jon Van Der Veer, Katherine Harris, Eric Holm, Tyler Schwiesow, and Brian Moran) and the resident posters presented by Amanda Grippen Goddard and Jad El Masri.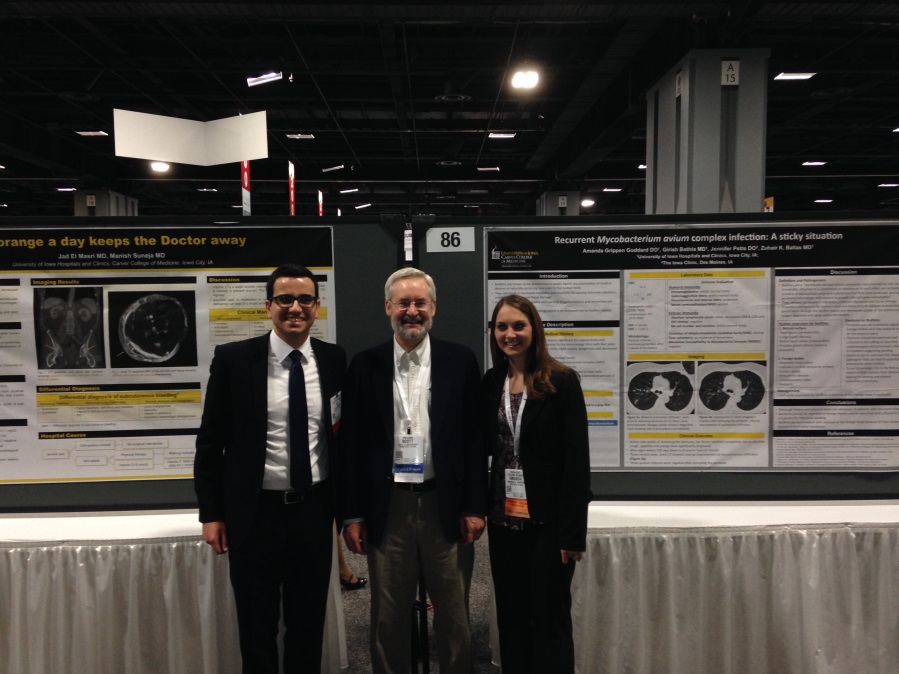 The Iowa Chapter shared a reception with Nebraska, Kansas and South Dakota which took place on the Potomac River. Although it was a little chilly on the water, the conversation and camaraderie were warm as we got to reacquaint ourselves with old friends and meet new ones.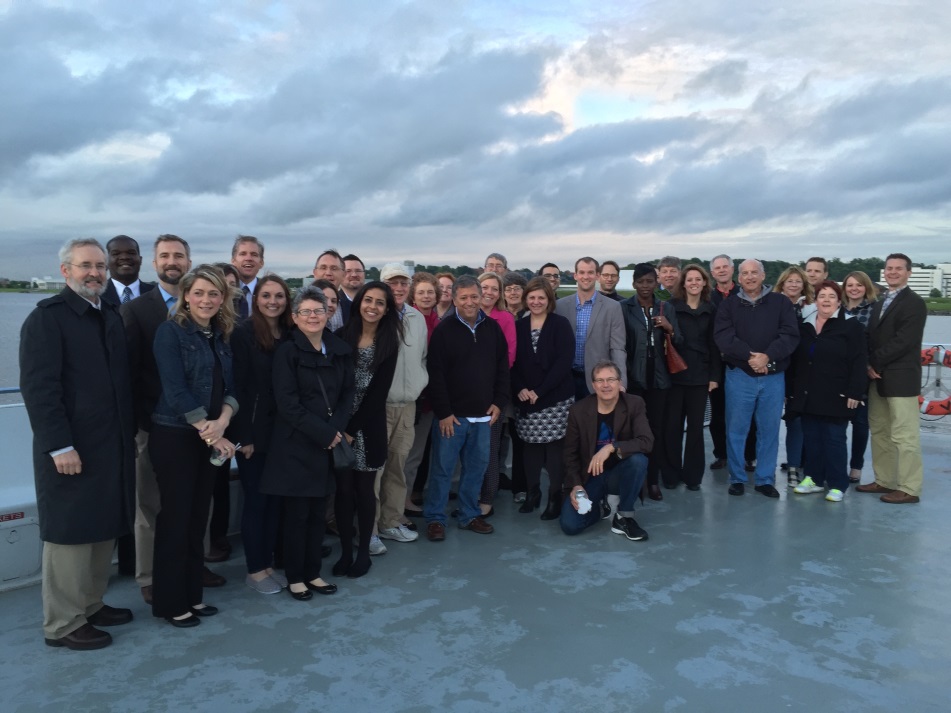 ---
Leadership Day 2016
Leadership Day coincided this year with the annual meeting. Pete Reiter, Jon Van Der Veer, Steve Joyce, Bob Weis and I were joined by our National Chapter Liaison, Joy Crist, in our meetings with the staff of Chuck Grassley, Joni Ernst, Rod Blum, Dave Loebsack, Steve King and David Young. The issues addressed this year included:
Care of Patients with Chronic Disease
Improving Health Care Technology
Improving Telemedicine
Integrating behavioral health into primary care
Opioid Abuse
Rise in prescription drug costs
GME funding – how to make it more effective
---
Progress/ACP
Over a year ago, the council decided to move the annual Iowa Chapter Business and Scientific Meeting from the spring to the fall. The initial proposal included having one combined scientific/CME meeting for the Iowa ACP, the Society of Hospital Medicine Iowa chapter joining the annual Progress (in Internal Medicine) meeting combining the Department of Internal Medicine, the College of Pharmacy and the Collaborative Education Institute (CEI). The council and chapter felt it would be a great opportunity to bring these groups together in one setting while recognizing the challenge of maintaining each group's individual identity. One major advantage to a combined meeting is more learning opportunities perhaps leading to a "flagship" of statewide CME meetings and greater opportunities to encourage medical student, resident and fellow participation (and participation in the organizations influencing and shaping the future of medicine). Other advantages of a fall meeting included the Iowa Chapter's ACP clinical vignette competition leading to Iowa representation at the national clinical vignette competition (something we've not been able to do in the past). Further it was felt a fall chapter/scientific meeting would conflict less with the national ACP meeting for those who want to attend both.
Our first attempt went well overall with attendance of approximately 250, although we identified several things we will do differently (and hopefully better) next year. We had an awards and early career reception on Thursday at which we recognized Hendrik Schultz and Manish Suneja with Laureate Awards.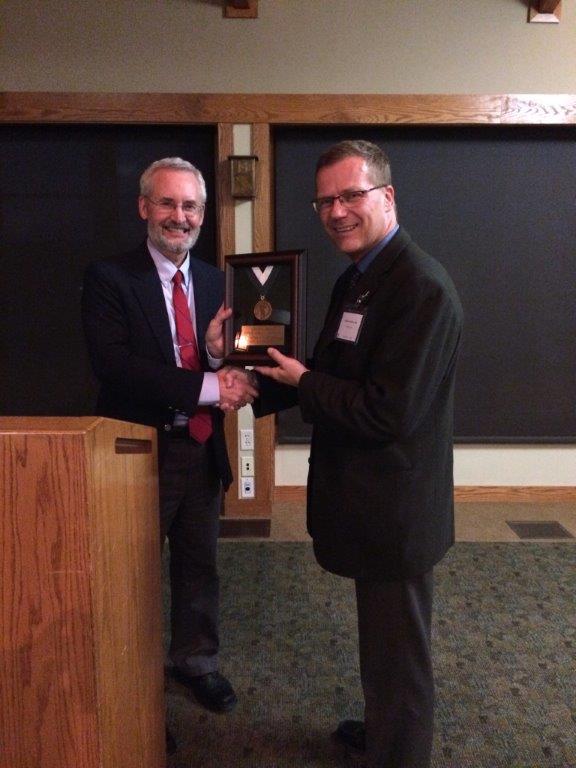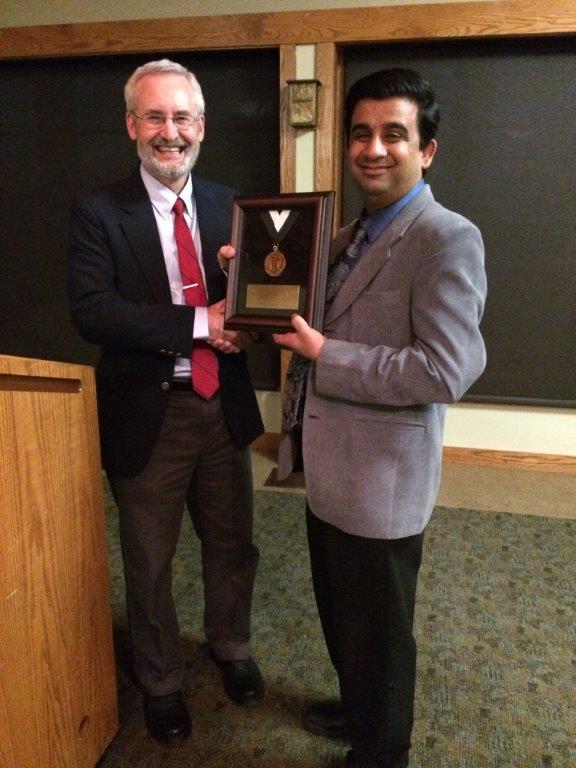 The chapter recognized Don Brown's long-term contributions with the Excellence award. Unfortunately, Dr. Brown was not able to accept in person but his wife, Judy Barkalow, was on hand to accept. In addition, recently retired Chief Executive Officer Steve Weinberger presented the Iowa Chapter with the Chapter Excellence Award.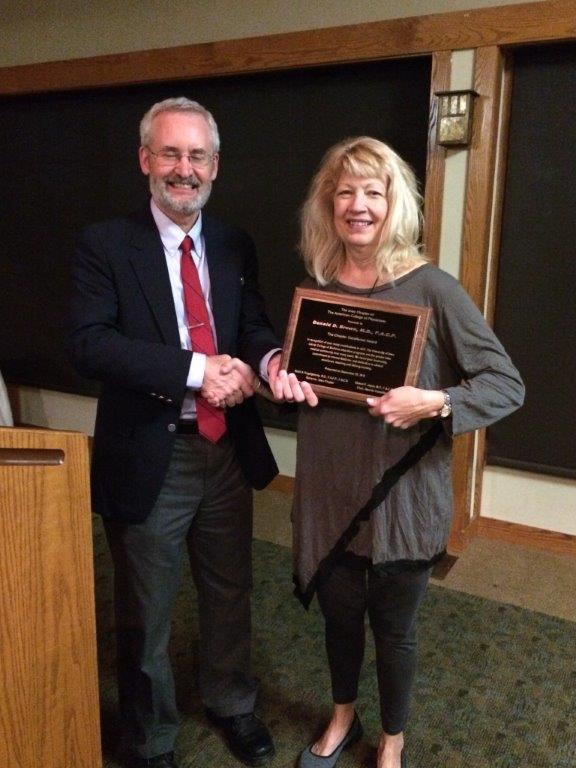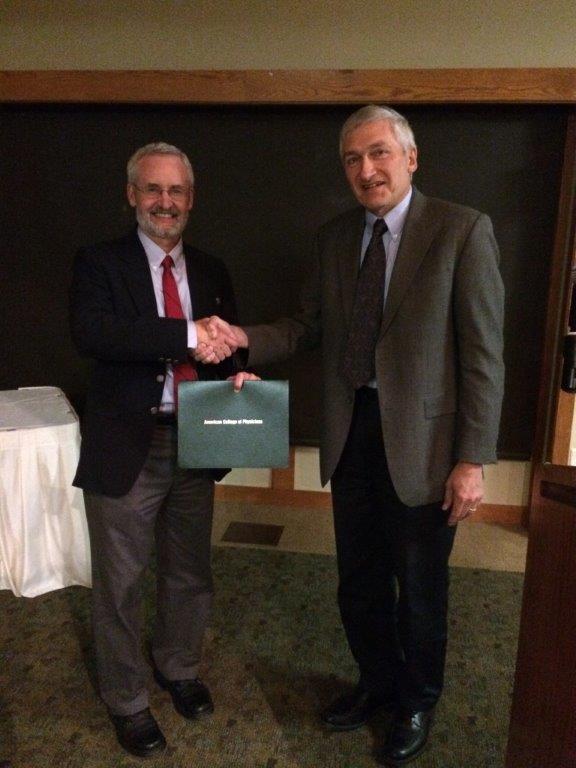 The chapter had its usual Council meeting Wednesday evening before the conference began and a business lunch meeting on Thursday at noon. Friday morning we were treated to 3 clinical vignettes presented by Duane Abbott, Maria Story and Casey Adams. Luke Mountjoy was unable to be present and we attempted to link his recorded presentation for you to view but have not been able to surmount the technical difficulties – sorry, Luke. We also enjoyed an outstanding talk about the state of Internal Medicine in 2016 given by Dr. Weinberger (sporting an Iowa Hawkeye hat)!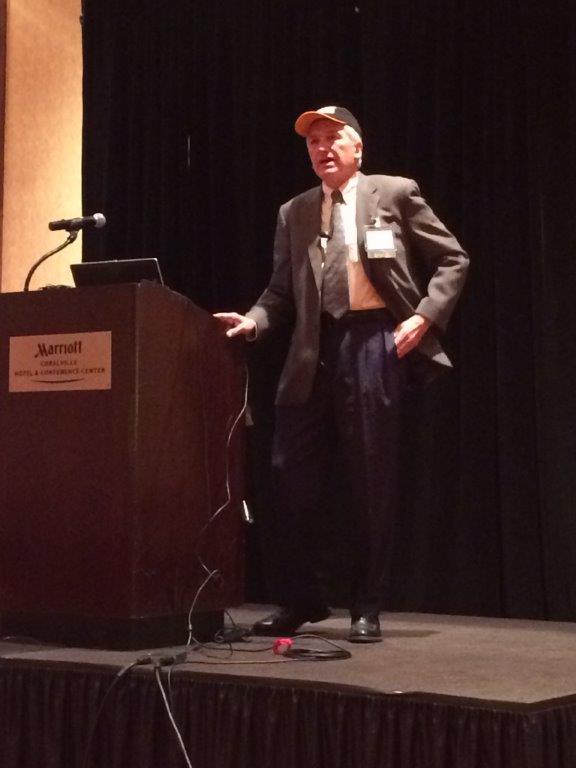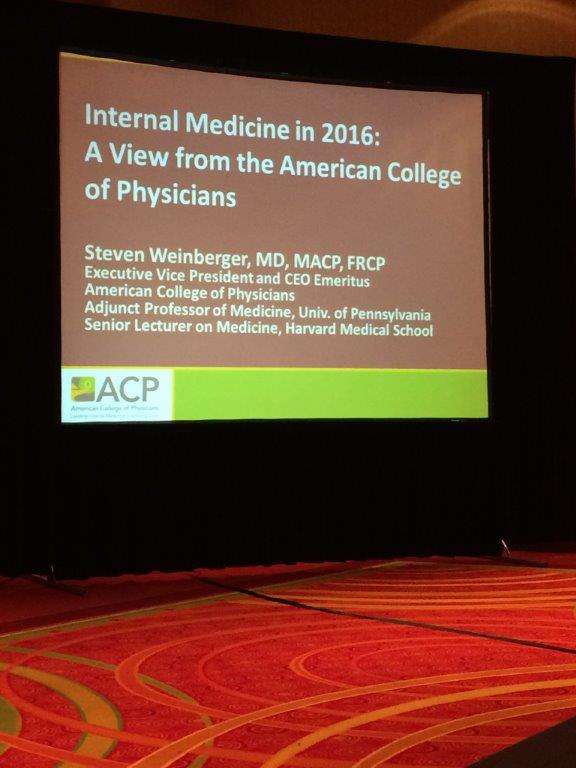 One other exciting change was attendees not only participated in high-quality CME but received maintenance of certification (MOC) credit for American Board of Internal Medicine (ABIM) certification and maintenance of licensure credit for the Iowa Board of Medicine. Finally, we were able to congratulate Iowa's newest Master of the ACP, Mark Purtle.
I remain very excited about this new venue and what it brings to the Iowa ACP chapter. We were disappointed that the Society of Hospital Medicine could not join us this year but remain hopeful that we will share the meeting with them next year. I welcome any suggestions you have as we move ahead with the planning for next year and ask you to help the council evaluate this change each year over the next 2-3 years. We will have a good sense of the success of the meeting by then.
---
Early Career Committee
Designed to enhance the professional development for early career physicians and foster their involvement in ACP, our chapter's early career committee is led by Jill Powers and Grant Peterson with mentorship from John Yost. The chapter sponsors an early career reception annually but we are looking for additional ways that we can connect with early internists within Iowa. If you have suggestions, we'd welcome hearing from you – please contact Drs. Powers, Peterson, Yost or me.
---
Fellowship in the ACP
Advancement to Fellowship within ACP is a mark of distinction representing integrity, professionalism and scholarship for internists. It is an honor earned from colleagues who recognize your accomplishments and achievements over and above the practice of medicine. The most important considerations for ACP Fellowship are excellence and contributions made to both medicine and to the broader community in which we live and practice. Fellows are authorized to use the letters FACP in connection with their professional activities. Our chapter encourages all members to apply for advancement to fellowship. The requirements for Fellowship can be found on ACPOnline and are not daunting.
I want to strongly encourage all of you who are eligible to apply for Fellowship. The application materials can be found online.
Please contact Jon Van Der Veer or me if you have questions about Fellowship.
---
Medical Student, Resident and Fellow participation in ACP
We have frequently discussed and reaffirmed the chapter's belief in and commitment to medical student, resident and fellow participation in ACP. The leaders of the student group at Des Moines University are Benjamin Reinhart and Steven Marmer with John Yost, Steve Craig and Jon Van Der Veer as their mentors. The University of Iowa Carver College of Medicine (CCOM) student leaders are Elliott Burghardt and Marissa Martin with Manish Suneja and Katie Harris as mentors. The resident representatives from the Unity Point residency in Des Moines are Lumea Howard and Ryan Flood – John Yost has announced the residency program leadership will transition to Tyler Schwiesow. Residency representatives from the CCOM include Andrea Weber and Josiah Zubairu – Manish Suneja is the program director. We also welcome the internal medicine residency program at Mercy in Des Moines – Leatrice Olson is the program director and the chapter looks forward to their increased participation in the coming years.