You are here
Iowa Governor's Newsletter June 2017
Iowa Governor's Newsletter June 2017

---
---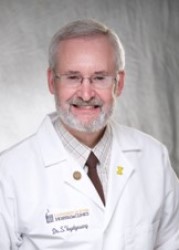 ---
ACP Annual Meeting April 2017
The national meeting continued the tradition of excellence in continuing medical education (CME) within Internal Medicine. We celebrated with Mark Purtle, MD, MACP when he was recognized as a new Master of the ACP.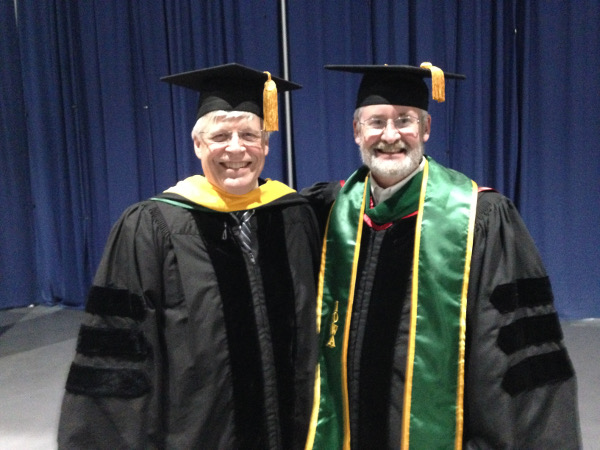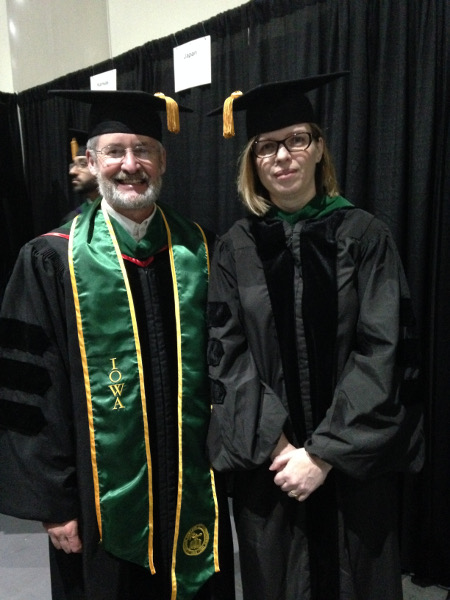 We also celebrated the advancement of new fellows (Erik O'Connell, DO, FACP, Tyler Schwiesow, MD, FACP, Katherine Harris, MD, FACP, Eric Holm, MD, FACP, Brian Moran, MD, FACP, Carlos Vigil, MD, FACP, Namrata Singh, MBBS, FACP, Megan Romine, DO, FACP, Gurunanthan Palani, MBBS, FACP, Mandeep Gill, MBBS, FACP and Daniela Frankova, MD, PhD, FACP who participated in the convocation ceremony). Anamika Tandon, MBBS (a second year internal medicine resident at the University program) presented a poster entitled, "Eosinophilia, Rash and Overwhelming Sepsis in a Dubowitz Syndrome Patient with History of Heart Transplant."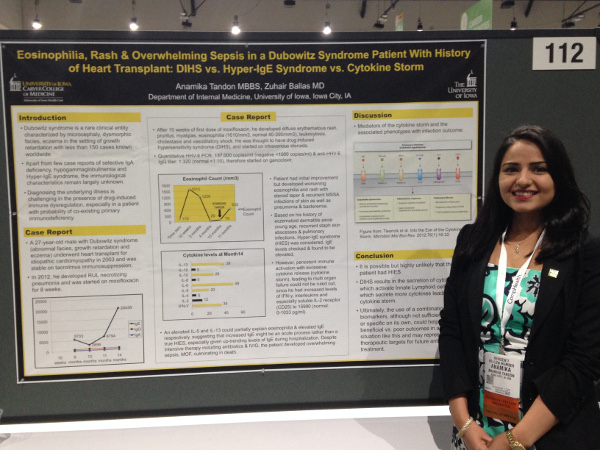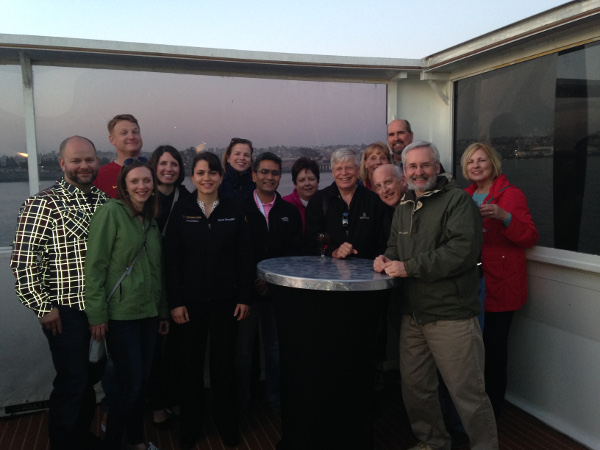 The Iowa Chapter shared a reception with Nebraska, Kansas and South Dakota which took place on San Diego Bay. As in years past, the conversation and camaraderie was warm as we got to reacquaint ourselves with old friends and meet new ones.
---
Leadership Day 2017
ACP Leadership Day was held in Washington, DC on May 23-24, 2017. Attending for the Iowa Chapter were Peter Reiter, MD, FACP; Jon Van Der Veer, DO, FACP; Jessica DeDecker, DO (PGY-2), Eric Dreibelbeis, DO (PGY-3) and Damon Demars, DO (PGY-3) all residents from the Unity Point program. Tuesday, May 23 was a full day of advocacy training and briefings by ACP and congressional staff held at the Mandarin Oriental Hotel. This included introduction of a new ACP position paper: "A Prescription for a Forward-Looking Agenda for American Health Care" by ACP Senior Vice President for Governmental Affairs & Public Policy, Robert Doherty. The seven main points of this document are:
Expand Access and Coverage
Bring Greater Value for Dollars Spent
Reduce Administrative Burdens on Clinicians and Patients
Leverage Technology to Improve Patient Care
Support a Well-Trained Physician Workforce with an Emphasis on High Value Primary Care
Reduce Barriers to Care for an Aging Population with Multiple Chronic Diseases and
Support Medical and Health Services Research and Public Health.
The full text and executive summary can be found here. Wednesday, May 24, was spent in visiting all 4 House members and both Senators' offices to discuss our concerns. The most important of these was to explain ACP's opposition to the American Health Care Act, recently passed by the House of Representatives and being considered by the Senate, and to advocate for maintaining the structure of the Affordable Care Act and improve the flaws instead. We also had productive discussions with our legislators and staff about measures to improve pharmaceutical pricing, to support continued funding of existing laws to assist in combating the opioid epidemic; to request efforts to streamline and reduce administrative tasks that have low value for patient care; for improved EHR interoperability and functionality; and to support measures to increase residencies improve GME funding and debt forgiveness programs for early career physicians.
Our meetings were universally cordial, candid and sometimes we disagreed, but hopefully they will help to inform our elected representatives in making complex and difficult policy decisions.
We also would like to encourage all ACP members to join the Advocates for Internal Medicine network at acponline.org. You will get regular updates about health policy and legislative issues as well as the opportunity to quickly and easily communicate with elected officials.
Peter Reiter, MD, FACP
Chair, Health and Public Policy Committee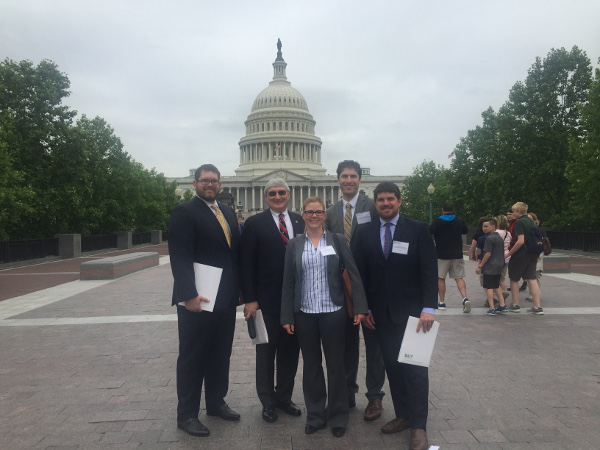 ---
Progress/ACP
As most of you remember, several years ago, the council decided to move the annual Iowa Chapter Business and Scientific Meeting from the spring to the fall. Our first attempt was successful and occurred last fall with attendance of approximately 250 people. We are looking forward to the 2017 annual Iowa Chapter Business and Scientific Meeting that will take place October 5 and 6 at the Sheraton Hotel in Iowa City. Members should have received a Save the Date e-mail. The meeting will again be a collaboration between the Iowa ACP Chapter, the College of Pharmacy, the College of Medicine's Division of Continuing Medical Education, the Collaborative Education Institute and this year the Iowa Chapter of the Society of Hospital Medicine will be joining the group. New this year will be a poster session.
The chapter will have its usual Council meeting Wednesday evening before the conference begins. Thursday evening, we will have the finals of the clinical vignette competition (including the residency program from Mercy Des Moines for the first time), a brief business meeting followed by the awards reception and Early Career Reception; all at the Sheraton/Hotel Vetro in Iowa City.
We anticipate that again this year, attendees will participate in high-quality CME and receive maintenance of certification (MOC) credit for American Board of Internal Medicine (ABIM) certification.
I remain very excited about the evolution of this new venue and what it brings to the Iowa ACP Chapter. I welcome any suggestions you have as we move ahead with the planning for next year and ask you to help the council evaluate this change each year over the next 2-3 years. We will have a good sense of the success of the meeting by then.
---
Early Career Committee
Designed to enhance the professional development for early career physicians and foster their involvement in ACP, our chapter's early career committee is led by Jill Powers, DO, FACP and Grant Peterson, MD with mentorship from John Yost, MD, FACP. The chapter sponsors an early career reception annually but we are looking for additional ways that we can connect with early internists within Iowa. If you have suggestions, we'd welcome hearing from you – please contact Drs. Powers, Peterson, Yost or me.
---
Fellowship in ACP
Advancement to fellowship within the ACP is a mark of distinction representing integrity, professionalism and scholarship for internists. It is an honor earned from colleagues who recognize your accomplishments and achievements over and above the practice of medicine. The most important considerations for ACP fellowship are excellence and contributions made to both medicine and to the broader community in which we live and practice. Fellows are authorized to use the letters FACP in connection with their professional activities. Our chapter encourages all members to apply for advancement to fellowship. The requirements for fellowship can be found here and are not daunting.
I want to strongly encourage all of you who are eligible to apply for fellowship. The application materials are here.
Please contact Jon Van Der Veer, DO, FACP or me if you have questions about fellowship.
---
Medical Student, Resident and Fellow Participation in ACP
We have frequently discussed and reaffirmed the chapter's belief in and commitment to medical student, resident and fellow participation in ACP. The leaders of the student group at Des Moines University are Sean McNitt and Satvika Mikkilineni with John Yost, MD, FACP, Steve Craig, MD, MACP and Jon Van Der Veer, DO, FACP as their mentors. The University of Iowa Carver College of Medicine (CCOM) student leaders are Grant Herrington and Kyle Anderson with Manish Suneja, MD, FACP and Katie Harris, MD, FACP as mentors. The resident representatives from the Unity Point residency in Des Moines are Lumea Howard and Ryan Flood – John Yost, MD, FACP has announced the residency program leadership will transition to Tyler Schwiesow, MD, FACP. Residency representatives from the CCOM include Andrea Weber, MD and Josiah Zubairu, MD – Manish Suneja, MD, FACP is the program director. We also welcome the internal medicine residency program at Mercy in Des Moines – Leatrice Olson, DO is the program director and the chapter looks forward to their increased participation in the coming years.
---
New Members – Last Six Months
Teresa Aoki, MD
Masumi Arakane, MD
Hassan Mahmood Awan, MD
Timothy G Ihrig, MD
Anand Kommuri, MD
Michael Kuennen, MD
Phanicharan Sistla, MD
Maria T Story, MD
Joel P Ward, DO
---
New Fellows – Last Six Months
Daniela Frankova, MD PhD FACP
Mandeep S Gill, MBBS FACP
Erik W O'Connell, DO FACP
Gurunanthan Palani, MBBS FACP
Megan J Romine, DO FACP
Namrata Singh, MBBS FACP