You are here
Governor's Column May 2013
Governor's Column May 2013

| | |
| --- | --- |
| May 2013 | Mark W. Purtle, MD, FACP, ACP Governor |
---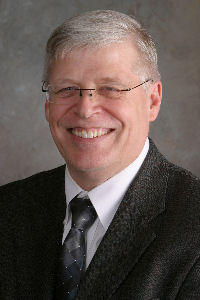 ACP 2013 Iowa Chapter Scientific Meeting
This year's Scientific Meeting was held at the University of Iowa on Friday March 22 and Saturday March 23 and was attended by 111 physicians, residents and medical students. The meeting had a variety of sessions from didactic lectures to workshops. Several of the workshops were designed to meet the needs of the practicing physician including such topics as joint injection, acid-base interpretation, and ventilator management. Additional sessions where held to meet the Iowa Board of Medicine requirements for CME in End of Life Care. Dr. Tape, Chair of Board of Governors, gave a talk on the political and legislative landscape.
The awards ceremony was held on Friday evening. Dr. Mark Wilson and Dr. Steve Craig where honored with the Laureate award and Chapter Excellence award respectively for their many accomplishment and contributions to ACP and internal medicine. Dr. Christine Sinsky also received the Laureate award. She will be honored at the 2014 awards ceremony.
---
Council of Young (Early Career) Physicians
The Young Physicians (now renamed Early Career) held a well-attended function on Friday evening at the Beckwith Boathouse in Iowa City.
The Council has been very active at the direction of Dr. Sadia Ashraf-Benson and Hendrik Schultz, co-chairs. ACP "on the road" sessions have been organized by the council. In addition, a community/volunteer service has been sponsored by the council in a Habitat for Humanity event.
---
Membership News
Six new Fellows were elected since January 2012 bringing the total number of Fellows to 186. In addition we are proud to announce the conferring of Mastership on Dr. John Fieselmann.
Dr. Fieselmann is a Professor of Clinical Internal Medicine at the University of Iowa Roy J. and Lucille A. Carver College of Medicine in Iowa City. He has been named Teacher of the Year or Outstanding Teacher of the Year 10 times. He lectures, conducts seminars and conferences, presents grand rounds, and has authored 15 peer-reviewed articles and 2 chapters in medical textbooks. He has served on numerous hospital, university, and national committees and has held administrative positions at the University of Iowa Hospitals and Clinics since 1988. Dr. Fieselmann has been a strong supporter and contributor of ACP by serving as the Governor of the Iowa Chapter ACP from 1999 to 2003 as well as serving on the Governor's council in many capacities. He lectures frequently at the ACP Iowa Chapter Scientific Meetings. Dr. Fieselmann was the Laureate Award winner in 2003 and received the Chapter Excellence Award in 2010. He was recently awarded Clinician of the Year by the University of Iowa Physicians. Congratulations, Dr. Fieselmann!