You are here
Governor's Column July 2014
Governor's Column July 2014

| | |
| --- | --- |
| July 2014 | Mark W. Purtle, MD, FACP, ACP Governor |
---
---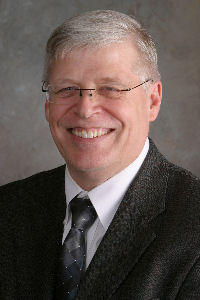 Our New Governor-elect
I am very pleased to introduce our new Governor-elect for the Iowa ACP chapter. ACP chapter members elected Dr. Scott A. Vogelgesang for 2015. Dr. Vogelgesang has begun his 1 year Governor-elect position starting April 2014 and will take over as Governor April 2015.
Dr. Vogelgesang attended medical school at the University of South Dakota graduating in 1987. His residency was completed at Fitzsimons Army Medical Center in Aurora, Colorado and Fellowship in Rheumatology at Walter Reed Army Medical Center in Washington, DC. 1n 1993. He subsequently served as an Assistant Professor at the Uniformed Services University of Health Sciences in Bethesda and then as Associate Director Walter Reed Army Medical Center Transitional Internship. In 1995 he came to the University of Iowa college of Medicine as an Assistant Professor and became the Associate Director of Internal Medicine Residency in 2000. He now serves since 2002 as the Director Internal Medicine Residency and is a full Professor and Vice Chair of Education.
Dr. Vogelgesang has many awards to his name including Outstanding Teacher on multiple occasions. He is the 2007 Iowa ACP Laureate Award winner.
In addition to the above, Dr. Volgegesang has many publications that he has authored or co-authored.
It is a great honor to be elected by your peers to this leadership position in ACP. Likewise, we are grateful to Dr. Volgegesang for accepting the lead for this great organization. Please join me in congratulating Dr. Volgegesang.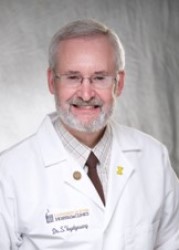 Scott A. Vogelgesang, MD, FACP
---
New Fellows
Every year, at the annual Internal Medicine Meeting, new fellows are invited to convocation. Convocation is a regal event where each ACP chapter's new fellows are honored. This year the following new Iowa Chapter fellows where honored:

Sadia Ashraf-Benson, DO
Qiangjun Cai, MD
Sherif O El-Mahdy, MBChB
Steve Reeves, MD
Congratulations to all the new fellows in 2013-2014.
Fellowship in the College is an honor. Being an FACP is a distinction earned from colleagues who recognize your accomplishments and achievements over and above the practice of medicine. The most important considerations for ACP Fellowship are excellence and contributions made to both medicine and to the broader community in which the internist lives and practices.
You are eligible for fellowship if you have been an ACP member for at least 2 years following residency and you are board certified. If you are interested in learning more, please go to our Web site for further information and application process.
---
New Logo and Tagline
American College of Physicians unveils new logo and tagline: "Leading Internal Medicine, Improving Lives".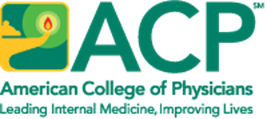 "ACP's new logo presents us in a contemporary, vibrant style, while maintaining a link to our rich history by incorporating the traditional element of the lamp of knowledge," said Steven Weinberger, MD, FACP, executive vice president and CEO, ACP. "Our new tagline speaks to the accomplishments of our members as well as to ACP's role in the field of internal medicine."
The new logo and tagline mark the start of a campaign to strengthen and reinvigorate ACP's identity among current and prospective members that will carry over into the organization's centennial celebration in 2015. Individual product logos also will be updated to reflect the new branding approach, unifying design elements across ACP's family of products. ACP's multifaceted initiative will include videos, social media outreach, profiles of members highlighting their accomplishments, and a redesigned Web site.
"Medicine in the 21st century can achieve things that weren't even dreamed of one hundred years ago, but the profession's commitment to the fundamental values of excellence, compassion, and dedication to our patients endures," said Molly Cooke, MD, FACP, Immediate Past President, ACP. "The new logo represents ACP's support of our members as they master the knowledge and skills demanded by a changing world of health care while holding fast to the foundational values of internal medicine."
ACP's new logo and tagline also connect to the organization's initiative in 2013 to fortify the identity of internists and reinforce pride in the profession of internal medicine, which included a new definition of internal medicine physicians: specialists who apply scientific knowledge and clinical expertise to the diagnosis, treatment, and compassionate care of adults across the spectrum from health to complex illness.