Robert Weis, MD, FACP - Secretary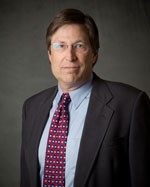 Dr. Weis is an outstanding internist who has been and remains a stalwart Iowa ACP chapter leader. He completed medical school at the University of Iowa and an internal medicine residency at the University of Missouri at Columbia. He has been a member of ACP since 1977 and became a fellow in 1992. He has been a member of the Iowa Council for as long as anyone on the council can remember! He practices at Unity Point Health in Muscatine, his home town. At his Internal medicine practice, he has taught Internal Medicine residents for > 20 years. He is on the local medical executive committee and a director on leadership boards for Muscatine Health Center, Unity, Trinity Muscatine/Unity Point Health. He has been involved in creating an integrated health system and is currently involved in the planning of a new healthcare campus in Muscatine. On a personal level, he is married to Kris and they have 3 very successful sons. In his spare time when he can get it, Dr. Weis enjoys playing tennis.
Dr. Weis is the Iowa Chapter secretary and participates actively in the council by managing the business of our Chapter including finances, setting goals and addressing policy issues. In addition, through Dr. Weis' ample creativity and leadership, the Chapter plans the Scientific meeting, Chapter meeting and provides input to National ACP on resolutions. His long experience in Internal Medicine and the Iowa Chapter provide invaluable experience and advice. He received the Chapter's Laureate award in 2006 and the Excellence award in 2018.