You are here
GOVERNOR'S NEWSLETTER February 2016
GOVERNOR'S NEWSLETTER February 2016

---
In this Issue:
---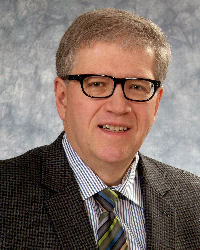 J. Matthew Neal, MD, MBA, CPE, FACP, FACE, FACPE, ACP Governor
I hope everyone is having a great February and is looking forward to warmer weather. With the Centennial year behind us, we have some great meetings coming up. The Annual Meeting will be in Washington this year (more info below) and will be combined with Leadership Day. This will be my final meeting as Indiana Governor as I will turn over the reins to Dr. Brad Allen at the conclusion of the meeting.
This month's newsletter features an important email to members from Dr. Steve Weinberger regarding MOC and multiple other timely informational pieces.
Memo from ACP CEO and Executive Vice President regarding Maintenance of Certification
Dr. Steven Weinberger, CEO and EVP of ACP, issued the following message to members this week regarding MOC:
Dear ACP members,
I am writing to update you on the American Board of Internal Medicine's (ABIM) Maintenance of Certification (MOC) program and ACP's efforts to improve the program. As noted in my last letter to you about MOC in October 2015, ABIM's Assessment 2020 Task Force report outlined a series of recommendations for significant changes in all components of MOC. The recommendations reflect many changes that ACP has been advocating for over the past several years, and we look forward to hearing decisions from the ABIM Board of Directors about which recommendations will be approved and implemented, and over what timeline.
One of the issues ACP has been most concerned about is the secure examination. In our discussions with ABIM we have stressed: (1) making the examination more relevant to practice; and (2) addressing any factors that might be contributing to the relatively high failure rate. ABIM made changes to the most recent internal medicine MOC examination administered in October that addressed both of these issues, and there is positive progress to report.
Specifically:
The "blueprint" for this examination (i.e. the list of topics covered in questions) was modified based on a survey administered to a sample of ACP members and other ABIM diplomates, who were asked about the frequency and importance of specific topics. The intent of the survey was to make the examination more relevant to practice through eliminating questions that focused on topics that were obscure and/or not relevant to most practicing internists. We have received feedback from many individuals who took the examination noting that the questions seemed much more relevant to practice than they had been in the past.
The process for determining the passing standard was modified. As part of our feedback to ABIM, we were concerned that the past process for setting the passing standard (using the Angoff method, an established approach for setting a passing standard) typically used the question writers rather than an independent group of physicians who were not involved with writing the questions. ABIM responded to our concerns by changing its process so that the passing standard was set by both those involved in question writing and a group of practicing clinicians who did not write the questions.
ABIM has reported a notably higher pass rate for the 2015 Internal Medicine MOC examinations, a result we suspect is due in large part to the revised blueprint and the modified process for setting the passing standard on the October 2015 administration of the exam. Although there is no guarantee that this positive trend will continue, we are cautiously optimistic.
We welcome these shorter-term improvements as they address important concerns about the secure examination until the broader and longer-term recommendations from Assessment 2020 are approved and can be implemented.
We were also pleased to see that ABIM has extended its suspension of the Part 4 (practice improvement) as well as the proposed patient safety and patient voice requirements another two years, through the end of 2018. This will allow ABIM time to determine what type of role (if any) it should have in assessing practice performance, particularly relative to healthcare systems and to requirements from both public and private payers.
At present, ABIM has committed to continuing to address concerns about MOC through a process of "co-creation" that involves the physician community, with input from ACP and other stakeholder organizations representing internal medicine and its subspecialties. ABIM recently announced that it is expanding the blueprint review process to include subspecialty exams. We encourage subspecialists to participate in this review and provide feedback directly to ABIM about the content of the exam to ensure your voice is heard. More information about how to log in and participate in blueprint reviews is available at ABIM's website.
We are encouraged that progress is being made to improve the MOC program, and pleased that physicians have the opportunity to provide feedback directly to ABIM regarding the exam through the blueprint reviews. We will continue to make MOC a priority for the College, and we will continue to provide input on behalf of ACP members with the goal of maximizing the relevance and benefit of MOC while minimizing its burden.
Steven Weinberger, MD, MACP, FRCP
Executive Vice President and CEO
American College of Physicians
---
In order to plan our next fall meeting, please take a few moments to complete our needs assessment, to help us plan our topics. Thank you!
---
Bradley Allen, M.D., Ph.D., senior associate dean for Medical School Education at IU School of Medicine and Governor-Elect of the Indiana Chapter, was a key presenter at a congressional briefing in Washington D.C. focusing on how medical schools and teaching hospitals are addressing the opioid epidemic. The Jan. 28 briefing was sponsored by the Association of American Medical Colleges and the Congressional Academic Medicine Caucus.
Emphasizing the importance of an interprofessional approach, Dr. Allen described IUSM's response in the context of the recent HIV outbreak in southern Indiana and how this event has led to real-time changes in how practicing health professionals and trainees deliver care. He also discussed IUSM's required modules during resident training in several disciplines that include screening, brief intervention, and referral to treatment training, funded through a grant from the Substance Abuse and Mental Health Services Administration. Dr. Allen provided details about how IUSM is addressing the opioid epidemic at the undergraduate medical education-level through lectures and small group sessions.
To read about the briefing, visit the AAMC newsroom.
View a video of the entire briefing.
---
Doctors should select cognitive behavioral therapy (CBT) or second generation antidepressants (SGAs) to treat adults with major depressive disorder (MDD), the American College of Physicians (ACP) recommends in a new evidence-based clinical practice guideline published today in Annals of Internal Medicine.
"Patients are frequently treated for depression by primary care physicians, who often initially prescribe SGAs," said ACP President Wayne J. Riley, MD, MPH, MBA, MACP. "However, CBT is a reasonable approach for initial treatment and should be strongly considered as an alternative treatment to SGAs where available, and after discussing treatment effects, adverse effect profiles, costs, accessibility, and preferences with patients."
Depression is a medical condition causing sadness that interferes with daily life, not a normal reaction to life situations such as the death of a loved one or the loss of a job. Common depression symptoms are lack of energy and loss of interest in things previously enjoyed.
---
Are you an innovator in healthcare? Do you have a project idea that improves patient outcomes, cuts unnecessary costs, or allows physicians to practice or collaborate more effectively? If so, ACP wants you to face the heat and enter the lair!
ACP is accepting applications for this inaugural event at the 2016 Internal Medicine Meeting to be held in Washington, DC, May 5. The session will showcase the best and brightest ideas from physicians or medical students that have the potential to transform clinical practice on a national level. The "Shark Tank"-like competition will allow selected finalists to present their project to a distinguished panel of judges in front of a live audience. Projects should focus on transforming clinical practice. A winner will be selected by the judges and awarded a $5,000 cash prize to support project development. All finalists are eligible to receive mentorship and travel funds.
For additional information and to submit an application by the February 15, 2016 deadline.
---
In a paper published today in Annals of Internal Medicine, the American College of Physicians (ACP) issued High Value Care advice for the evaluation of blood in the urine, or hematuria, as a sign of urinary tract cancer and to help physicians make decisions about referral of patients for urological assessment.
"Physicians should be aware of risk factors for cancer when considering the finding of hematuria," said ACP President Dr. Wayne J. Riley. "Doctors and patients need to know that visible blood in the urine, or gross hematuria, is strongly associated with cancer and other potentially serious underlying conditions."
While there is little controversy regarding the indication for urologic evaluation for patients with gross hematuria, ACP explains in the paper, the evaluation of patients with the much more common finding of microscopic hematuria is complicated by a lack of clarity regarding indications for referral and optimal components of the evaluation.
ACP advises that physicians should include gross hematuria in their routine patient history review and specifically ask all patients with microscopic hematuria about any history of gross hematuria. Physicians should refer for further urologic evaluation all adults with gross hematuria, even if self-limited (ceases with or without specific treatment). Emerging evidence suggests that a history of self-limited gross hematuria may be a common, important, and significantly underreported symptom.
Physicians should confirm heme-positive results of dipstick testing with microscopic urinalysis that demonstrates 3 or more erythrocytes/HPF (high-powered field) before initiating further evaluation in all asymptomatic adults.
Physicians should consider urology referral for cystoscopy and imaging in adults with microscopically confirmed hematuria in the absence of demonstrable benign cause. Physicians should pursue a full evaluation of hematuria even if the patient is on antiplatelet or anticoagulant therapy.
Physicians should not use screening urinalysis for cancer detection in asymptomatic adults or obtain urinary cytology or other urine-based molecular markers for bladder cancer detection in the initial evaluation of hematuria.
The full paper.
---
In a paper recently published in Annals of Internal Medicine, ACP and the Centers for Disease Control and Prevention (CDC) issued advice for prescribing antibiotics for acute respiratory tract infections (ARTIs) in adults. Acute respiratory tract infections are the most common reason for outpatient antibiotic prescriptions for adults.
"Inappropriate use of antibiotics for ARTIs is an important factor contributing to the spread of antibiotic-resistant infections, which is a public health threat," said ACP President Wayne J. Riley, MD, MPH, MBA, MACP. "Reducing overuse of antibiotics for ARTIs in adults is a clinical priority and a High Value Care way to improve quality of care, lower health care costs, and slow and/or prevent the continued rise in antibiotic resistance."
---
The American College of Physicians (ACP) in mid-December issued a statement against discrimination of any kind against physicians and affirmed concerns that discriminatory practices can have a negative impact on public and global health.
---
(Washington, December 17, 2015)— The American College of Physicians (ACP) urged the Centers for Medicare and Medicaid Services (CMS) to eliminate the current meaningful use requirements. ACP filed extensive comments on the meaningful use makeover in a 12-page letter to CMS from Dr. Peter Basch, chair of ACP's Medical Informatics Committee.
---
The 2016 National Meeting will be held in Washington, DC on May 5-7, 2016. It will be combined with Leadership Day (occurring earlier in the week) for those attending that event. If you are attending, please make your meeting and hotel reservations soon.
I hope to see you in Washington – as usual we will be having our Chapter Reception from 5:30-7:30 pm on Friday evening (May 6) at Acadiana. Acadiana is a contemporary Louisiana fish house, the only restaurant in the nation's capital to serve Louisiana cuisine at a heightened level of elegance.
---
Free CME credit is available where indicated for completion of online educational activities featuring case studies developed by the College's Ethics, Professionalism and Human Rights Committee and Ethics and Professionalism staff and published on Medscape (login required).
---
According to a new ACP guideline, "Improving Adherence to Therapy and Clinical Outcomes While Containing Costs: Opportunities from the Greater Use of Generic Medications: Best Practice Advice From the Clinical Guidelines Committee of the American College of Physicians," all clinicians should prescribe generic medications whenever possible as a way to improve adherence to therapy and clinical outcomes while containing costs. ACP looked at how often brand name drugs are used when generic versions are available, how the use of generics influences adherence, whether brand names and generics have similar clinical effects, the barriers to increasing the use of generics, and strategies that can be used to promote greater use of generics.
---
The latest ACP High Value Care module, part of ACP's High Value Care curriculum, offers three 10-minute lectures covering basic topics and three "unfolding cases" for in-depth learning about direct-to-consumer drug advertising, industry sponsorship of clinical trials, and the art of communicating with patients about sample medication. All content is accessible via desktop, laptop, tablet, or mobile device. Free online CME credits and MOC points are available for both the lectures and cases. Access the High Value Care module on Managing Conflicts.
---
ACP's Patient FACTS series is a patient-tested resource designed to help patients and their caregivers increase understanding of common health conditions and facilitate communication with their healthcare professional. These simple, easy-to-read resources include general information about the condition, its symptoms, how it is diagnosed, and possible treatment options.
---
ACP now offers members more assistance in preparing for their job search. Preparing for a job interview can be stressful. There are many factors to consider when trying to make the best possible first impression with a potential employer. Our 20 short CareerSpot videos have you covered whether you need advice in email etiquette, how to prepare for an interview, how to dress, or how to negotiate a fitting salary. Members have free access.
---
ACP has a wide variety of high quality patient education materials, including educational DVDs, self-management guides, and our new Patient FACTS series. The Patient FACTS series helps newly diagnosed patients and their caregivers increase their understanding of common health conditions.
These patient-tested resources were developed in partnership with physicians, using only credible, evidence-based research. Many are available free of charge, and many are available in both English and Spanish and cover a wide variety of common health conditions like heart health, asthma, HIV, COPD, diabetes.
To order these and ACP's other patient education materials contact Member and Customer Service at 800-523-1546 ext. 2600, or visit.