You are here
Indiana Governor's Newsletter July 2016
Indiana Governor's Newsletter July 2016

---
---
Bradley L. Allen, MD, FACP, ACP Governor
---
Happy July to All Indiana Chapter Members
I hope everyone was able to celebrate the birth of our nation and spend some time with loved ones this month. In the letter that follows I highlight the products of our state training programs for students and residents as well as some opportunities for our members around the state to engage in medical student teaching this fall. Finally, I include the national ACP initiatives for 2016 along with some other encouraging news and opportunities for practicing internists.
Brad
---
Members in the News.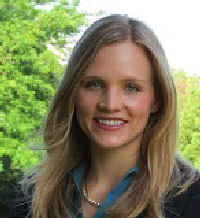 Congratulations to Laura Borgenheimer Vater, MPH, one of our ACP student members and a member of the IUSM Class of 2017 at the Muncie Regional Campus. Laura has recently been interviewed by the Philadelphia Inquirer and Boston Globe regarding a study published in JAMA Internal Medicine on July 11th. Laura is first author on the paper entitled, "Trends in cancer center spending on advertising in the United States, 2005 to 2014."
In collaborations with colleagues in Pittsburgh, this paper is a follow-up study to a study from Annals of Internal Medicine.
Laura is the daughter of ACP Helen Borgenheimer, MD, FACP, Hartford City.
---
New Medical Students Due to Report in August.
Classes will soon begin for new students at both Indiana University School of Medicine and at Marian University College of Osteopathic Medicine in Indianapolis. IUSM is expected to start their largest class of all time at 364 students, while Marian will target a class of 162 students this fall.
Join me in congratulating these new learners into our medical profession. We hope that all ACP members will look for opportunities to interact with medical students within the state, including opportunities to showcase internal medicine as a career choice at all stages of their training. Encourage all students, regardless of their vocational goals, to take advantage of the excellent educational benefits associated with ACP student membership.
---
Get Involved in IUSM Teaching Opportunities.
Small Group Instructors for Foundations of Clinical Practice: Master Clinicians
Applications are now being accepted for small group instructional positions for the Foundations of Clinical Practice (FCP) Year One course, part of IUSM's new curriculum launch this fall.
FCP Year One is an integrated series of lectures, small-group discussions, and simulated patient encounters along with a clinical component. The course provides instruction in fundamental clinical skills: taking a patient history, documenting a patient encounter, and performing a physical examination of a normal adult. Students are also introduced to social determinants of health, barriers to care, fundamentals of communication, interprofessional education, and systems-based practices.
The total time commitment for FCP small group instructors is expected to be four hours of in-class time per week. Additional time will be needed to meet with students and to grade assignments. Send a letter of interest and a current resume or CV to Bernadette Bills by July 25th.
Clinical Preceptors for FCP
As part of the new IU School of Medicine curriculum launching in the fall, applications are currently being accepted for the longitudinal clinical preceptors associated with the Foundations of Clinical Practice.
Students will make seven clinical visits during the academic year. This equates to approximately one visit every four weeks. Each visit is approximately three hours in length. The visits during the first year will be related to developing their history and physical exam skills, practicing communication skills, identifying the health care team members, and identifying health care disparities in practice.
More specific information about the opportunities and applications are available from Bernadette Bills by July 25th.
---
Residency Programs Start for 2016 Across the State.
Internal Medicine and Medicine-Pediatrics residency programs began in late June in our Indiana training programs. Indiana University starts with 36 categorical interns while Medicine Pediatrics has 14 new interns. The St. Vincent program features 14 new medicine interns while Ball Memorial has 8 first year residents this year. Congratulations to our new trainees as they pursue their careers in internal medicine.
---
ACP Shares the Seven Priority Initiatives of the Organization for 2016-2017.
Douglas DeLong, MD, FACP, who began his term as the Chair of the ACP Board of Governors recently shared that the ACP Board of Regents has identified seven high priority initiatives for ACP during FY 2016-17 to which effort and resources will be devoted. The Strategy document outlines ACP's Mission, seven standing goals and these seven current priorities. Each priority is linked to a standing goal of the College to demonstrate how current initiatives support the ACP long-term focus.
---
ACP Applauds Proposed Rule to Improve Medicare Payments for Primary Care.
ACP applauds a new proposed rule by the Centers for Medicare & Medicaid Services (CMS) that will greatly strengthen the ability of primary care physicians to provide high value, coordinated and patient-centered care to their patients enrolled in Medicare. While the College plans to comment later in detail on the proposed rule, ACP's initial review suggests that the proposal rule, combined with other recent policies proposed by CMS, will effectively help break down long-standing barriers to effective treatment of patients enrolled in Medicare who have chronic and/or behavioral health conditions.
The proposal, published in the Federal Register, includes a number of ACP-supported changes in Medicare payment policies to increase payments to internal medicine specialists and other primary care physicians for coordinating care of patients with complex chronic illnesses, for integrating treatment of behavioral health conditions into primary care, and for improving care of patients with diabetes. It also proposes increases in the relative value units that determine payments for office visits and other evaluation and management services
---
New ACP Practice Advisor Modules.
ACP Practice Advisor now offers three new modules: "Improve Patient Access," "Care Coordination," and "Avoid Unnecessary Testing." These modules address key attributes and expectations of Patient-Centered Medical Homes and are applicable to all practices and specialties interested in providing patient-centered care. All are eligible for CME and MOC credit.
To receive credit, users must complete the module's Practice Biopsy, initiate quality improvement activities in the practice, and complete a second Practice Biopsy at least 30 days after the first is completed.
For more information on Practice Advisor and a description of the modules, visit the website .
---
Hold the Date – Indiana Chapter Meeting 2016!
The Indiana Chapter Meeting will be held again at the Renaissance Marriott Hotel in Carmel on November 10-12, 2016. Thursday (11/10) will consist of a Chapter reception and poster judging while the main scientific meeting will take place on Friday (11/11). The agenda is coming along nicely and will offer something for everyone, including Population Health, High Value Care, Wellness, Diabetes Management, Palliative Care, Cardiac MRI, and Pre-Op Evaluation.
Saturday (11/12) will consist of ABIM Self-Assessment (SEP) modules.
We hope to see you there!
---
New Members
Bassem Adie, MD
Matthew B. Akin, MD
Usman Ashraf, MBBS
Tahreem S. Aziz, DO
Michelle L. Bailey, MD
Bernole II Batenga, MD
Emily Cochard, MD
Lara T. Dakhoul, MD
Christen K. Dilly, MD
Jinous Etemadi, MD
Zachary Fulkerson, PhD
Holly R. Furdge, MD
Warren Gavin, MD
Azam Ghafoor, MD
Jasen L. Gilge, MD
Anna Lina Gordy, MD
Staci Hollar, MD
Rowan Hurrell, MD
Amy W. Johnson, DO
Amitpal S. Kahlon, MD
Christopher P. Kaup, MD
Lavanya Kolluri, MBBS
Earl Lloyd, MD
Azarias S. Lonberger , MD
Sheila Mamandur, MD
Rita Mankus MD
Erin L. McCammack, MD
Alvaro G. Menendez, MD
Franklin C. Mikell, MD
Matthew T. Miles, MD
Tinni Mishra, MBBS
Brittany J. Mohrman, MD
Kathleen L. Morris, DO
J. David Mossler, MD
Jennifer S. Mundell, MD
Anthony C. Murphy Jr, MD
Ritvika Panghal, MD
Palka R. Patel, MD
Jyostna Deepika Pulla, MD
Shashi Puttaswamy, MD
Souhaila A. Richardson, MD
Jacob Richardville, MD
Stephanie A. Schen, MD
Richard Scuderi, MD
Mateusz Serafin, MD
Shannon L. Stevenson, DO
Evan S. West, MD
Donald Westerhausen, MD
Luke White, DO
Rachel S. Wyss, MD
Na Zhu, MD
---
New Fellows
Francois R. Abi Fadel, MD, FACP
Edmond A. Bendaly, MD, FACP
Reynaldo A. Carandang, MD, FACP
Tochukwu Iloabuchi, MD, FACP
Rabih Fayez Kalakeche, MD, FACP
Kenneth E. Klotz Jr., MD FACP
Leny Philip, MD, FACP
Niranjan Babu C. Thothala, MBBS, FACP
Ryan T. Trauring, DO, FACP
Julie A. Vannerson, MD, FACP
---
Contact information:
Indiana Chapter Governor:
Bradley L. Allen, MD, PhD, FACP, FIDSA
Email: bradalle@iupui.edu
Ph: 317-278-7788
Fax: 317-278-8165

Donna Seawards
Executive Director
Email: donnaseawards@gmail.com
Ph: 623-225-5527
Chapter Address:
49 Boone Village, Box 290
Zionsville, IN 46077