You are here
GOVERNOR'S NEWSLETTERJune 2014
GOVERNOR'S NEWSLETTERJune 2014

---
---
From the Governor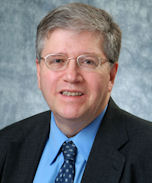 J. Matthew Neal, MD, MBA, CPE, FACE, FACP, ACP Governor
---
2014 Leadership Day Recap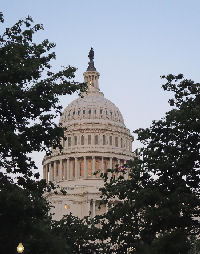 At ACP's annual Leadership Day event in Washington, DC on May 21-22, massive numbers of College members from around the country arrived on Capitol Hill to speak with legislators on key medical issues affecting the practice of internal medicine.
Attendees heard from several legislators and guest speakers before meeting with members of Congress and their staff from their home states. Key issues on the agenda were correcting the dysfunctional Medicare payment system and improving quality of care through information technology and pay-for-quality programs. Associates and students also talked to legislators about the importance of supporting graduate medical education, fixing SGR, and increasing funding for primary care physician training.
It is truly an honor to be able to represent ACP and Indiana internists at this event, and hopefully our messages were effectively conveyed to our legislators.
Here is a summary of specific issues addressed by ACP.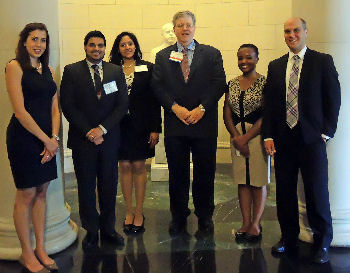 ACP 2014 Leadership Day Delegation (from left to right): Amanda Velazquez, Tapan Mehta, Ami Bhimani, Matt Neal, Amanda Ngouajio, Jeffrey Glant.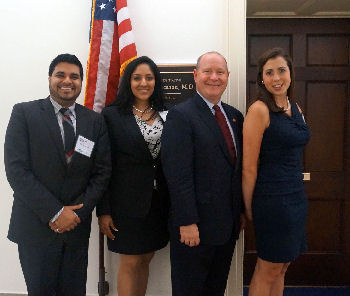 Left to right: Tapan Mehta, Ami Bhimani, Rep. Dr. Larry Buschon (8th District), Amanda Velazquez.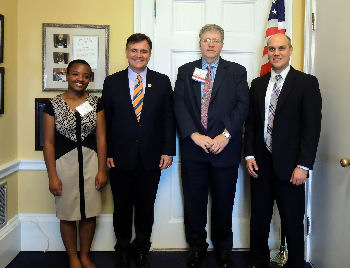 Left to right: Amanda Ngouajio, Rep. Luke Messer (6th District), Matt Neal, Jeff Glant.
Thanks to our Resident/Fellow Member Chair, Dr. Jeff Glant, for organizing the Congressional meetings.
---
IUSM Resident Publishes Handbook on Nutrition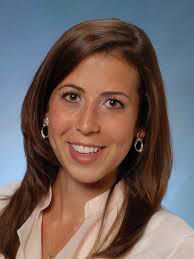 Congratulations to Dr. Amanda Velazquez, PGY-1 resident at Indiana University School of Medicine, for the publication of her handbook "Clinical Nutrition Basics for Medical Students" earlier this year. This book is designed to make nutrition counseling simple and efficient for the health care professional. Amanda has been an active member of the Resident/Fellow Council and went to Leadership Day this year.
Dr. Velazquez's book can be found here.
---
2014 Indiana Chapter Meeting Update
The 2014 Indiana Chapter Meeting will be on October 31 and November 1, 2014 (Friday-Saturday) at the Embassy Suites North, 3912 Vincennes Rd, Indianapolis, IN. Friday will be the Scientific Meeting, and our Education Committee (headed by our Program Chair, Dr. Randy Lee) is working on an excellent slate of presentations. Halloween costumes are optional.
Saturday will be ABIM Self-Assessment Modules, topics to be announced, along with an afternoon presentation on ICD-10. As with last year, we will have a reception on Thursday evening, October 30, with poster judging to follow that.
---
Call for Abstracts for 2014 Indiana Chapter Meeting
Below is the Call for Abstracts for the Indiana Chapter Abstract/Poster competition. This year we will be including fellows in training and 4th year chief residents in the competition.
In addition to the categories of Clinical Vignette, Research, and Patient Safety/QI, we will be adding the category of High-Value, Cost-Conscious Care. ACP's High Value Care (HVC) initiative is a broad program that connects two important priorities for the College:
Helping physicians to provide the best possible care to their patients;
Simultaneously reducing unnecessary costs to the healthcare system.
The deadline for submission is Friday, September 5, at midnight EST.
---
2014 Women in Medicine Event
The Women in Medicine Committee, chaired by Heidi Lakanen and Marla Current, hosted a presentation on common gynecological disorders by Dr. Franky Voss, IU Health Ball Memorial Hospital gynecologist. 21 women attended the event.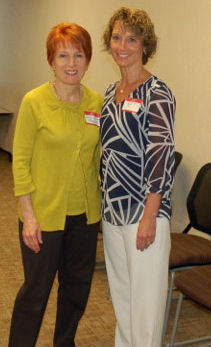 Dr. Heidi Lakanen (left) with Dr. Franky Voss.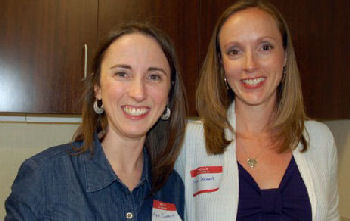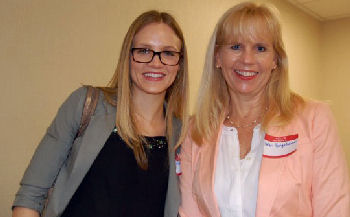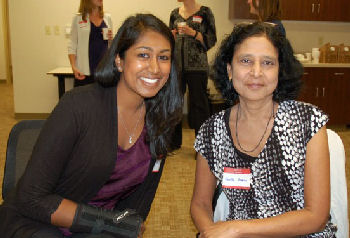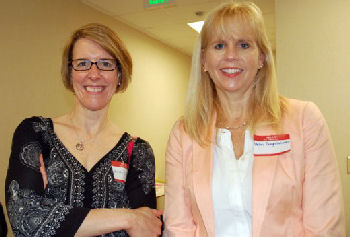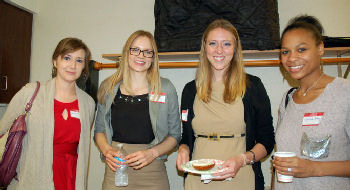 ---
ABIM Maintenance of Certification (MOC): A Review of the New Process
Join us for this important webinar from ACP senior educational leadership detailing the new MOC requirements.
Patrick Alguire, MD, FACP, Senior VP for Medical Education, ACP
Sean McKinney, VP, Medical Education, ACP
Tuesday, June 10, 2014
6:30 pm EST
---
Gov. Pence Details Proposal to Enhance HIP for Indiana Residents
At a recent press conference, Gov. Mike Pence unveiled his plan to replace traditional Medicaid for all non-disabled adults. Called HIP 2.0, the proposal would be an option for citizens ages 19 to 64 with incomes up to 138 percent of the federal poverty level, with a benefit structure similar to commercial health insurance plans. Financing for the plan does not require additional Indiana tax revenues.
A comment period is now open for 30 days. Once the public comment period is complete and the waiver is finalized it will be submitted formally to the Centers for Medicare & Medicaid Services.
Learn more about the Governor's proposal.
---
A Networking Event for Women Physicians and Scientists (and those who support them)
"Juleps in July"
Wednesday, July 30st from 6:00 - 8:30 pm
Indianapolis Propylaeum, 1410 North Delaware
On July 30 we welcome new women physicians in the greater Indianapolis area to Juleps in July at the Indianapolis Propylaeum. It is a wonderful networking opportunity in a casual setting to welcome not only women physicians new to the Indianapolis area, but those that support them, including established physicians, and those in training, private practice, and academic centers.
Our third annual Juleps in July will be held at the Indianapolis Propylaeum, a beautiful nineteenth century building that is a vital part of the city's future as well as a cornerstone of the history of Hoosier women. Bring a friend and join us from 6:00-8:30 p.m. on the grounds of the Propylaeum where the original Children's Museum of Indianapolis was founded. Parking is free behind the building or on the street.
The IU Center of Excellence in Women's Health and the Indianapolis Medical Society provide refreshing food and beverages, including frosty libations made by Drs. Richard Rhodes and John Wernert, a couple of "Southern Gentleman Physicians" who "know" their Mint Juleps. Join us for a bit of history and wonderful networking opportunity for established professionals to welcome new women physicians and scientists as well as those who support them.
Juleps in July also serve an introduction to important projects, the IU School of Medicine's National Center of Excellence in Women's Health's Wellness on Wheels (WOW) Outreach Program and the Indianapolis Medical Society Foundation Medical Student Scholarships. Donations are greatly appreciated to help support these two great causes.
Mark your calendar and fax your reservation today with a donation of any amount to IMSF at 317-262-5609 (no cover sheet needed). Please contact Teri Duell with questions.
---
Items of Interest
CDC Warns People To Get Measles Vaccine In Light Of Record Number Of Cases.
Coverage of the CDC report of 288 confirmed cases of measles in the US this year received almost universal coverage with nearly all sources quoting the CDC's Dr. Anne Schuchat urging people to get vaccinated. ABC World News (5/29, lead story, 3:10, Sawyer) reported, "An old enemy is back: the CDC has issued an urgent new warning about measles," adding, "remember, this is a virus that can take lives." Dr. Richard Besser, former acting director of the CDC and ABC's Chief Medical Editor, added, "Measles is wildly infectious," and the number of cases this year is "the most since the virus was eliminated in the US back in 2000." Besser pointed out that the Amish in Ohio and an area in San Diego both are home to unvaccinated residents, who acquired measles while traveling abroad. Besser added: "I just talked to the CDC and they're very concerned about this."
The CBS Evening News (5/29, story 10, 1:35, Lapook) reported, "the number of cases is up sharply this year" over 300 according to the CDC, and "the most in 20 years". CBS (Lapook) Added, "Ninety-seven percent of the cases began with a traveler bringing measles back to the United States." The CDC's Dr. Anne Schuchat is shown saying, "Most of this is people who have decided not to be vaccinated, exempting from vaccines through personal beliefs or philosophical reasons, and when measles virus is imported into the United States and finds an unimmunized person, that person will get measles." She added, "The critical issue is that if you're traveling around the world and you haven't been vaccinated against measles, chances are you're going to get it and bring it back home."
NBC Nightly News (5/29, story 6, 0:25, Williams) reported that at 288 cases, "that's a 20 year high and we're only five months into the year."
The New York Times (5/30, Mcneil, Subscription Publication) reports the growth in cases is happening "largely because of resistance to vaccination." It says there have been "288 confirmed cases" in the US this year, the most since 1994. Schuchat commented, "This is not the kind of record we want to break." It also points out that "an unvaccinated American child who develops measles has about a one in 500 chance of dying." Of the 288 cases so far this year, 43 "were hospitalized," and none have died. "Almost half" were among Amish in Ohio in an outbreak "that started with missionaries who had traveled to the Philippines." Another large outbreak was in California "where large numbers of wealthy parents refuse to vaccinate their children." There were also 26 cases in Manhattan, where "doctors and nurses did not promptly recognize the symptoms."
The Wall Street Journal (5/30, Mehrotra, Subscription Publication) reports that measles has been officially eliminated in the US, but that cases occur from travel abroad. It does not feature any quotations from the CDC.
The Washington Post (5/29, Bernstein) reports that the number is a record since 2000 and that the largest "clusters are in Ohio (138 confirmed cases), California (60) and New York (26)." Dr. Schuchat is quoted calling the outbreaks "a wake-up call for travelers and parents," adding, "measles vaccine is very safe and effective and measles can be serious." She also pointed out that while infants generally are not vaccinated in their first year, "infants traveling abroad can be inoculated with one dose as young as six months."
USA Today (5/30, Painter) also quotes Dr. Schuchat from "a telephone news conference" saying, "this is a reminder that we cannot let our guard down." In Knox County, Ohio which has had 100 cases, county Health Commissioner Julie Miller said, "The Amish population in Knox County has been very cooperative in getting vaccinated or self-reporting (if they have symptoms) or staying home if they do get the measles."
The Los Angeles Times (5/30, Brown) quotes Dr. Schuchat saying, "Measles anywhere in the world can reach our communities and unvaccinated Americans are at risk." She also said, "Our key message today is that we can stop this from being an even greater problem."
The AP (5/30, Stobbe) also quotes Dr. Schuchat as above and points out that no one in the US has died from measles since 2003.
Bloomberg News (5/30, Basak) reports the confirmed cases this year are "spread among 18 states and New York City" and are "the most since 963 cases were reported in 1994, prompted by an outbreak in Colorado." Dr. Schuchat commented, "Measles may be forgotten, but it isn't gone."
Reuters (5/30, Beasley) quotes Dr. Schuchat as above and links the outbreak in Ohio to the Philippines.
The Washington Post (5/30) in its editorial warns of "reversals" in the fight against infectious disease, and says that measles "affects young children." It argues that the vaccine "is safe, inexpensive and effective" and blames failure to vaccinate on suspicion, ignorance, and weak laws in some states, but says that the disease "can be stopped with comprehensive and proper immunization."
Senators Call On CMS To Expand Medicare Coverage For Low-Dose CT Scans.
The Hill (5/29, Al-Faruque) reports 44 senators led by Sens. Johnny Isakson and Dianne Feinstein "have asked the Centers for Medicare and Medicaid Services to expand coverage for an early lung-cancer screening test under Medicare." In a letter to CMS Administrator Marilyn Tavenner, the senators called on CMS "to speed up approval for low-dose CT scans to be covered by Medicare."
Study Indicates Medicaid Patients Have Poorer Surgical Outcomes.
The Daily Caller (5/29, Fodeman) reported that "a new study published in JAMA Surgery calls into question the potential impact" of the Affordable Care Act's Medicaid Expansion. The study "looked at surgical outcomes based on insurance status. Despite the fact that the Medicaid patients in the study were on average younger, the Medicaid patients had a greater percentage of postoperative complications, major complications, and higher mortality after the procedure compared to the patients with private insurance."
FDA Imposes Stricter Rules On Tanning Salon Sunlamps.
News that FDA has decided to tighten rules governing the use of sunlamps in tanning salons to highlight cancer risks was covered widely by the national media outlets and some scientific journals. ABC World News (5/29, story 7, 1:40, Sawyer) reported in its broadcast that the FDA "said sun lamps must carry the black box warnings you see on cigarettes." ABC interviewed Dr. Darrell Rigel of the American Academy of Dermatology, who said, "We as dermatologists have been trying to deal with this issue for the last 20 years with the FDA." The report noted that the tanning industry "calls the new rules excessive and says their products, if used properly, are safe."
In its broadcast, NBC Nightly News (5/29, story 9, 0:30, Williams) highlighted that due to the increased risk of melanoma, "future tanning bed designs will include times, limits on UV levels, and a warning no one under 18 is to use them."
The Washington Post (5/29, Dennis) reported "agency is reclassifying the devices from 'low risk' to 'moderate risk,'" a classification that will require manufacturers to show "to regulators that their products meet certain standards before" they are sold. "Repeated UV exposure from sunlamp products poses a risk of skin cancer for all users-but the highest risk for skin cancer is in young persons under the age of 18 and people with a family history of skin cancer," Jeffrey Shuren, director of the agency's Center for Devices and Radiological Health, said in a statement.
The New York Times (5/30, Louis, Subscription Publication) reported the rules will also require manufacturers to add "a black-box warning - one of its sternest - on the devices stating that they should not be used by anyone under the age of 18."
The AP (5/30, Perrone) noted that companies have about 15 months to place the warning labels on devices already in use, while noting the FDA rules apply only "to makers of indoor tanning devices, not salon operators." FDA deputy director for policy, Nancy Stade, on a call with reporters, said, "The FDA is not trying to burden salons but rather to educate consumers who choose to voluntarily use sun lamp products about the potential risks."
The Wall Street Journal (5/30, Burton, Subscription Publication) noted that the FDA, in taking the action, cited statistics from the American Academy of Dermatology that people exposed to indoor tanning products have a 59% increase in the risk of melanoma.
The Los Angeles Times (5/30, Netburn) reported that despite statistics showing tanning increase their risk of developing melanoma, young people continue to flock tanning salons. A 2013 study by researchers from the CDC "found that 29.3% of white high school girls went to an indoor tanning parlor at least once a year, and 16.7% went at least 10 times in 12 months," the paper noted. The American Cancer Society estimates that almost "13,000 people die each year from skin cancers; 9,700 of those are from melanoma."
The news was also covered by the Boston Globe (5/29), CNN (5/30, Willingham, Cnn), The Hill (5/30, Goad), Scientific American (5/30), HealthDay (5/30) and MedPage Today (5/30).
Nasal Testosterone Replacement Therapy Gets FDA Approval.
Medscape (5/30) reported the FDA has "approved the first-ever nasal testosterone replacement therapy," Natesto Nasal Gel, manufactured by Trimel Pharmaceuticals. The product "is approved for adult males with conditions associated with deficiency or absence of endogenous testosterone, including primary hypogonadism (congenital or acquired) or hypogonadotropic hypogonadism (congenital or acquired)." According to the article, Dr. Bradley D. Anawalt, chair of the Hormone Health Network for the Endocrine Society, gave the product a mixed review. "Intranasal testosterone gel offers yet another option for testosterone therapy that does not require intramuscular injection," he commented, adding that it was "not clear" how well intranasal testosterone gel will be tolerated by men with 'runny' noses due to viral infections or seasonal allergies.