You are here
GOVERNOR'S NEWSLETTERJuly 2014
GOVERNOR'S NEWSLETTERJuly 2014

---
---
From the Governor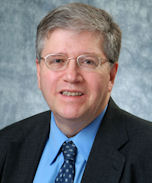 J. Matthew Neal, MD, MBA, CPE, FACE, FACP, ACP Governor
It's July 1 again as I write this-that chaotic time in teaching hospitals when new residents begin their duties and former first-year residents are now promoted to second year, with the responsibility of supervising brand new graduates. While not everyone is happy about the new duty hour regulations and other rules, I would maintain that things are better these days.
Our institution recently went through its ACGME CLER (Clinical Learning Environment Review) site visit in May. During this visit, the site visitors surveyed our institution regarding the six CLER areas: patient safety, quality, transitions of care, resident supervision, duty hours oversight, and professionalism. I can tell you that these new initiatives by the ACGME as part of the NAS (Next Accreditation System) will help us provide an environment conducive to producing the internist of the future-a well-rounded physician with not only the rigorous medical knowledge background of the past, but with a grasp of concepts that were less important for accreditation even a few years ago. This also includes high value cost conscious care and LEAN metrics-ways to cut waste from the system while preserving high quality care. We can all lament that medicine isn't what it used to be, but we all need to embrace these new concepts to practice the best internal medicine that we can, for there's no going back.
ABIM Maintenance of Certification Update
I continue to hear from a number of members about ABIM's MOC who have voiced various concerns about the "new" system. I was part of a webinar with the Board of Governors and Board of Regents about this topic, and senior ACP leadership will continue its ongoing meetings with the ABIM regarding improvement of this process. Rest assured that this is one of ACP's top priorities now-addressing member concerns about MOC. Also remember that the ACP is not the ABIM and, while we are working with them, we cannot dictate their policies.
Although MOC is here to stay (I would hope that all of you think that keeping current is a good idea, and not just for graduates certified 1990 or later), the way it has been implemented has not been palatable to many members, and the policies can be confusing. Please do not hesitate to contact me for any questions, but try and provide discrete suggestions on how to make the process better (merely complaining about the existence of MOC isn't going to help).
View a summary of the changes and some resources for MOC
Also, Dr. Robert Centor (Chair, Board of Regents), Dr. David Fleming (President), and Dr. Darilyn Moyer (Chair, Board of Governors) have authored an excellent editorial in Annals of Internal Medicine entitled "Maintenance of Certification: Beauty Is in the Eyes of the Beholder."
---
2014 Indiana Chapter Meeting Update
The 2014 Indiana Chapter Meeting will be on October 31 and November 1, 2014 (Friday-Saturday) at the Embassy Suites North, 3912 Vincennes Rd, Indianapolis, IN. Friday will be the Scientific Meeting, and our Education Committee (headed by our Program Chair, Dr. Randy Lee) is working on an excellent slate of presentations. Halloween costumes are optional.
Saturday will be ABIM Self-Assessment Modules, topics to be announced, along with an afternoon presentation on ICD-10. As with last year, we will have a reception on Thursday evening, October 30, with poster judging to follow that.
---
Upcoming Indiana Chapter Webinars
"Healthcare Communications Skills: Exploring Patient Perspectives and Preferences"
Debra Litzelman, MD
Ann Cottingham, MA, MAR
Wilma Griffin, MS
Indiana University School of Medicine

Wednesday, July 16, 2014
6:30 PM EDT

Objectives:
1. Participants will be able to define the terms "Palliative Care" and "Hospice Care" and explain the terms, and their differences, to patients and their families.
2. Participants will better understand the importance of discussing advance care planning with their adult patients at various stages of their lives.
3. Participants will better understand how partnering with patients and their families will lead to better patient care and greater patient satisfaction with their care.

Register here: https://www3.gotomeeting.com/register/263001870
"New Indiana Opioid Prescribing Rules Update"
Melanie A. Schreiner, MD
Associate Director, Family Medicine Residency
IU Health Ball Memorial Hospital

Tuesday, August 26, 2014
6:30 PM EDT

Objectives:
1. Understand the implications of new Indiana narcotic prescribing rules that took effect in December, 2013.
2. Be able to implement policies in your office/practice that ensure compliance with the new law.
3. Understand the challenges inherent in complying with the new law.

Register here: https://www3.gotomeeting.com/register/687012654

Indiana University Health Ball Memorial Hospital is accredited by the Indiana State Medical Association (ISMA) to sponsor continuing medical education for physicians. IU Health Ball Memorial Hospital designates these live activities for a maximum of 1.0 AMA PRA Category 1 Credit™ each. Physicians should claim only the credit commensurate with the extent of their participation in the activity.
---
ACP Student Member Publishes Article in Annals of Internal Medicine
Laura Borgenheimer Vater, a medical student at Indiana University School of Medicine - South Bend, is lead author on an article entitled "What Are Cancer Centers Advertising to the Public? A Content Analysis" published in Annals of Internal Medicine in the May 27, 2014 issue.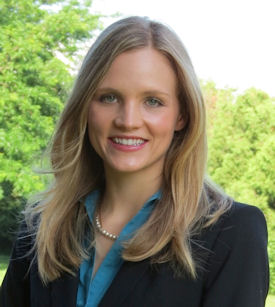 Laura is the daughter of Hartford City internist and Indiana ACP Council member Helen Borgenheimer, MD, FACP.
---
Call for Abstracts for 2014 Indiana Chapter Meeting
Below is the Call for Abstracts for the Indiana Chapter Abstract/Poster competition. This year we will be including fellows in training and 4th year chief residents in the competition.
In addition to the categories of Clinical Vignette, Research, and Patient Safety/QI, we will be adding the category of High-Value, Cost-Conscious Care. ACP's High Value Care (HVC) initiative is a broad program that connects two important priorities for the College:
Helping physicians to provide the best possible care to their patients;
Simultaneously reducing unnecessary costs to the healthcare system.
The deadline for submission is Friday, September 5, at midnight EST.
---
A Networking Event for Women Physicians and Scientists (and those who support them)
"Juleps in July"
Wednesday, July 30th from 6:00 - 8:30 pm
Indianapolis Propylaeum, 1410 North Delaware
On July 30 we welcome new women physicians in the greater Indianapolis area to Juleps in July at the Indianapolis Propylaeum. It is a wonderful networking opportunity in a casual setting to welcome not only women physicians new to the Indianapolis area, but those that support them, including established physicians, and those in training, private practice, and academic centers.
Our third annual Juleps in July will be held at the Indianapolis Propylaeum, a beautiful nineteenth century building that is a vital part of the city's future as well as a cornerstone of the history of Hoosier women. Bring a friend and join us from 6:00-8:30 p.m. on the grounds of the Propylaeum where the original Children's Museum of Indianapolis was founded. Parking is free behind the building or on the street.
The IU Center of Excellence in Women's Health and the Indianapolis Medical Society provide refreshing food and beverages, including frosty libations made by Drs. Richard Rhodes and John Wernert, a couple of "Southern Gentleman Physicians" who "know" their Mint Juleps. Join us for a bit of history and wonderful networking opportunity for established professionals to welcome new women physicians and scientists as well as those who support them.
Juleps in July also serve an introduction to important projects, the IU School of Medicine's National Center of Excellence in Women's Health's Wellness on Wheels (WOW) Outreach Program and the Indianapolis Medical Society Foundation Medical Student Scholarships. Donations are greatly appreciated to help support these two great causes.
Mark your calendar and fax your reservation today with a donation of any amount to IMSF at 317-262-5609 (no cover sheet needed). Please contact Teri Duell with questions.
---
Items of Interest
Supreme Court ruling exempts certain corporations from ACA's contraception mandate.
On Monday, the Supreme Court ruled in what was one of its most contentious and widely anticipated cases this year: Burwell v. Hobby Lobby. With the 5-4 decision, "closely held corporations" will now be allowed to cite religious objections to opt out of the Affordable Care Act's contraception mandate. The ruling dominated the news cycle, receiving eight minutes of coverage across the three network broadcasts, prominent, above-the-fold coverage in dozens of major papers, and marquee placement on news sites across the web. Beyond that, online and print outlets as well as cable news programs provided in-depth analysis on various aspects of the ruling, weighing in on its implications and relaying how stakeholders across the country are reacting to it. Predictably, accounts of this type fall along ideological lines. First, though, offering an overview, the CBS Evening News (6/30, story 3, 2:40, Crawford) reported on Monday's "major ruling," in which the Supreme Court "said that some employers cannot be forced to cover birth control in their health plans if that violates their religious beliefs," despite the ACA provision calling for contraceptive coverage. Correspondent Jan Crawford offered a breakdown of the 5-4 decision, noting that the majority opinion, penned by Justice Samuel Alito, "emphasized religious rights and marked the first time the court has allowed a for-profit corporation this type of religious exemption." However, the Court's liberals, in the dissent authored by Justice Ruth Bader Ginsburg, "frame the issue as one of women's rights saying the court discounts the disadvantages to those who do not share the corporation owners' religious faith."
On NBC Nightly News (6/30, story 3, 3:10, Williams), justice correspondent Pete Williams reported that "supporters of the Hobby Lobby cheered today's victory," and showed Hobby Lobby founder Barbara Green saying, "We are truly thankful for this decision that allows us to continue operating our family business according to principles." However, Brian Williams continued, "Some called the ruling startling. And that the court's major decision can make it possible for any business to opt out of laws based on religious beliefs." NBC News went on to report that "the Obama Administration today said Congress may have to fix what the court has done."
In its broadcast, ABC World News (6/30, story 6, 2:10, Muir) reported on the Supreme Court ruling "affecting millions of American women." The piece examined what it meant when the majority ruled that "closely held corporations" could opt out of the ACA's contraception mandate, noting that "thousands of American businesses are closely held corporations like Hobby Lobby including In-N-out Burger, Chik-fil-a, and Forever 21." ABC added that Justice Ruth Bader Ginsburg, "writing for the court's liberals, including its three women, wrote an impassioned dissent warning that many religious corporate owners might now seek to opt out of all kinds of laws." She wrote, "The court, I fear, has ventured into a minefield."
On its front page, the New York Times (7/1, A1, Liptak, Subscription Publication) explains that SCOTUS ruled that "requiring family-owned corporations to pay for insurance coverage for contraception under the Affordable Care Act violated a federal law protecting religious freedom." The Times notes in its opening paragraph that the 5-4 ruling could turn out to be, as the dissent said, "a decision of startling breadth."
On its front page, the Washington Post (7/1, A1, Barnes) reports on the case, which "pitted religious freedom against equal benefits for female workers," noting that the ruling "marks the first time the Supreme Court that the [RFRA] covers corporations, not just the 'persons' referred to in its text." The piece then looks into both the decision and the dissenting opinion, quoting liberally from both. Justice Samuel A. Alito Jr., speaking for the majority, said the ACA's contraception mandate "clearly imposes a substantial burden" on certain corporation owners' beliefs. However, Justice Ruth Bader Ginsburg, arguing for the minority, wrote, "Our cosmopolitan nation is made up of people of almost every conceivable religious preference. In passing RFRA, Congress did not alter a tradition in which one person's right to exercise of her religion must be kept in harmony with the rights of her fellow citizens, and with the common good."
Speculating on the implications of the case, the AP (7/1, Sherman) says the decision "means the Obama administration must search for a different way of providing free contraception to women who are covered under the health insurance plans of objecting companies."
Demonstrating the technical nature of much of the coverage, the Wall Street Journal (7/1, Armour, Feintzeig, Subscription Publication) dedicates an entire article to defining the phrase "closely held," which is central to determining the ruling's impact, as it defines the corporations that can opt out of the contraception mandate.
Growth Of US Healthcare Spending Has Slowed Over Past Decade.
Bloomberg News (7/1, French) reports that according to a study published in The Lancet, "the growth of health-care spending in the US has slowed during the past decade to a rate more similar to other developed countries." The study, which analyzed data from the US, Canada, France, Germany, the Netherlands and Switzerland, found that "health-care spending per person grew 1.4 percent in 2011, more in line with similar countries, from about seven percent in 2002, when most other advanced nations experienced about three percent growth." Nevertheless, "at $7,212 per person, the US spent more than any other developed country on health care, with 17 percent of GDP going toward medical costs," the study revealed.
Medical Groups Request Meaningful Use Exemption Extension.
Healthcare IT News (7/1) reports that "both the American Medical Association and the Medical Group Management Association want extra time for eligible professionals to submit for a meaningful use hardship exemption." On Friday, the groups sent a letter to CMS Administrator Marilyn Tavenner, "strongly" urging her to allow additional time.

Modern Healthcare (7/1, Conn, Subscription Publication) reports that the letter said, "With the expected delay in finalization of the rule, many EPs are unclear as to the (meaningful-use) requirements for 2014 and whether they need to apply for a hardship now before the rule is finalized." Also covering the story are Medscape (7/1, Lowes), EHR Intelligence (6/30), and Health Data Management (7/1).
Businesses Struggle To Understand How To Comply With ACA.
On its website, USA Today (6/30, Bernard-Kuhn) carries a Cincinnati Enquirer article reporting that businesses are trying to weed through the "ins and outs of complying with new rules under the Affordable Care Act" ahead of 2015, when the law is expected to be in "full swing." The paper writes that many business are "unsure" of whether or not they fall under the employer mandate, which "puts into place financial penalties for businesses with 50 or more full-time employees that fail to make affordable health insurance available."