You are here
GOVERNOR'S NEWSLETTERJanuary 2016
GOVERNOR'S NEWSLETTERJanuary 2016

---
---
From the Governor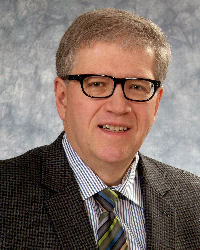 J. Matthew Neal, MD, MBA, CPE, FACP, FACE, FACPE, ACP Governor
I trust that everyone had a happy holiday season, with at least a little time for rest and rejuvenation, and I hope that you and your families had a wonderful and safe holiday season. It is hard to believe that the fantastic Centennial year of 2015 is behind us-I feel some sadness that it is gone, but excitement abounds as Dr. Brad Allen (our Governor-elect) and I help kick off the "second century" of ACP for the Indiana Chapter.
Planning for the fall 2016 Annual Scientific Meeting is underway and will likely be in early December this year. I encourage all of you to attend. This meeting is an opportunity to connect with each other, to earn MOC and/or CME credit; I hope that you will join us for this exciting meeting and celebration.
ACP Internal Medicine 2015 meeting will be in Washington, DC May 5-7, 2016. It will be held in conjunction with the spring Board of Governors Meeting and Leadership Day on May 3-4. We hope to see you there.
ACP continues to represent you and your concerns related to MOC to ABIM. This has been an important national topic and I am confident that there will be meaningful reform to the MOC process over the coming months and years.
---
ACP Issues Statement against Discrimination
The American College of Physicians (ACP) in mid-December issued a statement against discrimination of any kind against physicians and affirmed concerns that discriminatory practices can have a negative impact on public and global health.
More info can be found here: https://www.acponline.org/newsroom/physician_discrimination.htm?hp
---
Internists Suggest Ways to Make 'Meaningful Use' More Effective and Acceptable to Physicians and Their Patients
(Washington, December 17, 2015)- The American College of Physicians (ACP) urged the Centers for Medicare and Medicaid Services (CMS) to eliminate the current meaningful use requirements. ACP filed extensive comments on the meaningful use makeover in a 12-page letter to CMS from Dr. Peter Basch, chair of ACP's Medical Informatics Committee.
More info can be found here: https://www.acponline.org/newsroom/make_meaningful_use_more_effective.htm?hp.
---
Register Now for ACP National Meeting 2016!
The 2016 National Meeting will be held in Washington, DC on May 5-7, 2016. It will be combined with Leadership Day (occurring earlier in the week) for those attending that event. If you are attending, please make your meeting and hotel reservations soon.
I hope to see you in Washington - as usual we will be having our Chapter Reception from 5:30-7:30 pm on Friday evening (May 6) at Acadiana. Acadiana is a contemporary Louisiana fish house, the only restaurant in the nation's capital to serve Louisiana cuisine at a heightened level of elegance.
---
Ethics Case Studies
Free CME credit is available where indicated for completion of online educational activities featuring case studies developed by the College's Ethics, Professionalism and Human Rights Committee and Ethics and Professionalism staff and published on Medscape (login required).
More info can be found here: https://www.acponline.org/running_practice/ethics/case_studies/.
---
ACP Guideline on Generic Drug Use
According to a new ACP guideline, "Improving Adherence to Therapy and Clinical Outcomes While Containing Costs: Opportunities from the Greater Use of Generic Medications: Best Practice Advice From the Clinical Guidelines Committee of the American College of Physicians," all clinicians should prescribe generic medications whenever possible as a way to improve adherence to therapy and clinical outcomes while containing costs. ACP looked at how often brand name drugs are used when generic versions are available, how the use of generics influences adherence, whether brand names and generics have similar clinical effects, the barriers to increasing the use of generics, and strategies that can be used to promote greater use of generics.
More information can be found here.
---
Now available: High Value Care module on managing Conflicts of Interest
The latest ACP High Value Care module, part of ACP's High Value Care curriculum, offers three 10-minute lectures covering basic topics and three "unfolding cases" for in-depth learning about direct-to-consumer drug advertising, industry sponsorship of clinical trials, and the art of communicating with patients about sample medication. All content is accessible via desktop, laptop, tablet, or mobile device. Free online CME credits and MOC points are available for both the lectures and cases. Access the High Value Care module on Managing Conflicts here https://hvc.acponline.org/physres_coi.html.
---
New Resource: Patient FACTS
ACP's Patient FACTS series is a patient-tested resource designed to help patients and their caregivers increase understanding of common health conditions and facilitate communication with their healthcare professional. These simple, easy-to-read resources include general information about the condition, its symptoms, how it is diagnosed, and possible treatment options.
---
Watch, Learn, Land the Job!
ACP now offers members more assistance in preparing for their job search. Preparing for a job interview can be stressful. There are many factors to consider when trying to make the best possible first impression with a potential employer. Our 20 short CareerSpot videos have you covered whether you need advice in email etiquette, how to prepare for an interview, how to dress, or how to negotiate a fitting salary. Members have free access.
---
New ACP Patient Education Materials
ACP has a wide variety of high quality patient education materials, including educational DVDs, self-management guides, and our new Patient FACTS series. The Patient FACTS series helps newly diagnosed patients and their caregivers increase their understanding of common health conditions.
These patient-tested resources were developed in partnership with physicians, using only credible, evidence-based research. Many are available free of charge, and many are available in both English and Spanish and cover a wide variety of common health conditions like heart health, asthma, HIV, COPD, diabetes.
To order these and ACP's other patient education materials contact Member and Customer Service at 800-523-1546 ext. 2600, or visit the website.