You are here
GOVERNOR'S NEWSLETTERDecember 2015
GOVERNOR'S NEWSLETTERDecember 2015

---
---
From the Governor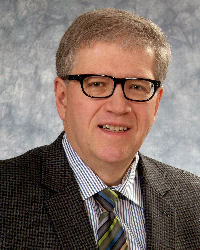 J. Matthew Neal, MD, MBA, CPE, FACP, FACE, FACPE, ACP Governor
As 2015 draws to a close, I hope everyone had a good Thanksgiving and will be looking forward to the rest of the holiday season. This, the ACP Centennial Year (1915-2015), has been a whirlwind of activity, and I'm somewhat sad that it's over. (I probably will not be here for the Bicentennial Celebration in 2115.) It has been an excellent opportunity to reflect on the history of ACP and the contributions of Indiana Chapter members to the cause of Internal Medicine.
With the 2015 Indiana Scientific Meeting behind us, we will look forward to a great National Meeting in Washington, DC on May 5-7 (more details below) and the next Indiana meeting (likely early next December).
---
Indiana Chapter Wins 2015 Chapter Excellence Award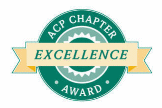 I am pleased to announce that our chapter is in receipt of the 2015 Chapter Excellence Award! The award recognizes chapters which successfully meet the standards for managing a chapter. In order to achieve the Chapter Excellence Award, chapters must meet all basic criteria and seven optional criteria. Criteria include such activities as formulating an effective Governor's Council and committees, communicating frequently with membership, providing educational opportunities, recruiting and advancing members and celebrating membership through local awards. I would like to extend a special thanks to those chapter members who assisted me in all of these endeavors!
---
Register Now for ACP National Meeting 2016!
The 2016 National Meeting will be held in Washington, DC on May 5-7, 2016. It will be combined with Leadership Day (occurring earlier in the week) for those attending that event. If you are attending, please make your meeting and hotel reservations soon.
I hope to see you in Washington - as usual we will be having our Chapter Reception from 5:30-7:30 pm on Friday evening (May 6) at Acadiana. Acadiana is a contemporary Louisiana fish house, the only restaurant in the nation's capital to serve Louisiana cuisine at a heightened level of elegance.
---
ACP Guideline on Generic Drug Use
According to a new ACP guideline, "Improving Adherence to Therapy and Clinical Outcomes While Containing Costs: Opportunities From the Greater Use of Generic Medications: Best Practice Advice From the Clinical Guidelines Committee of the American College of Physicians," all clinicians should prescribe generic medications whenever possible as a way to improve adherence to therapy and clinical outcomes while containing costs. ACP looked at how often brand name drugs are used when generic versions are available, how the use of generics influences adherence, whether brand names and generics have similar clinical effects, the barriers to increasing the use of generics, and strategies that can be used to promote greater use of generics.
More information can be found here.
---
New Resource: Patient FACTS
ACP's Patient FACTS series is a patient-tested resource designed to help patients and their caregivers increase understanding of common health conditions and facilitate communication with their healthcare professional. These simple, easy-to-read resources include general information about the condition, its symptoms, how it is diagnosed, and possible treatment options.
---
Watch, Learn, Land the Job!
ACP now offers members more assistance in preparing for their job search. Preparing for a job interview can be stressful. There are many factors to consider when trying to make the best possible first impression with a potential employer. Our 20 short CareerSpot videos have you covered whether you need advice in email etiquette, how to prepare for an interview, how to dress, or how to negotiate a fitting salary. Members have free access.
---
New ACP Patient Education Materials
ACP has a wide variety of high quality patient education materials, including educational DVDs, self-management guides, and our new Patient FACTS series. The Patient FACTS series helps newly diagnosed patients and their caregivers increase their understanding of common health conditions.
These patient-tested resources were developed in partnership with physicians, using only credible, evidence-based research. Many are available free of charge, and many are available in both English and Spanish and cover a wide variety of common health conditions like heart health, asthma, HIV, COPD, diabetes.
To order these and ACP's other patient education materials contact Member and Customer Service at 800-523-1546 ext. 2600, or visit the website.